Costco Added a Vegan Al Pastor Salad to Its Menu, and "It's HUGE and TASTY!"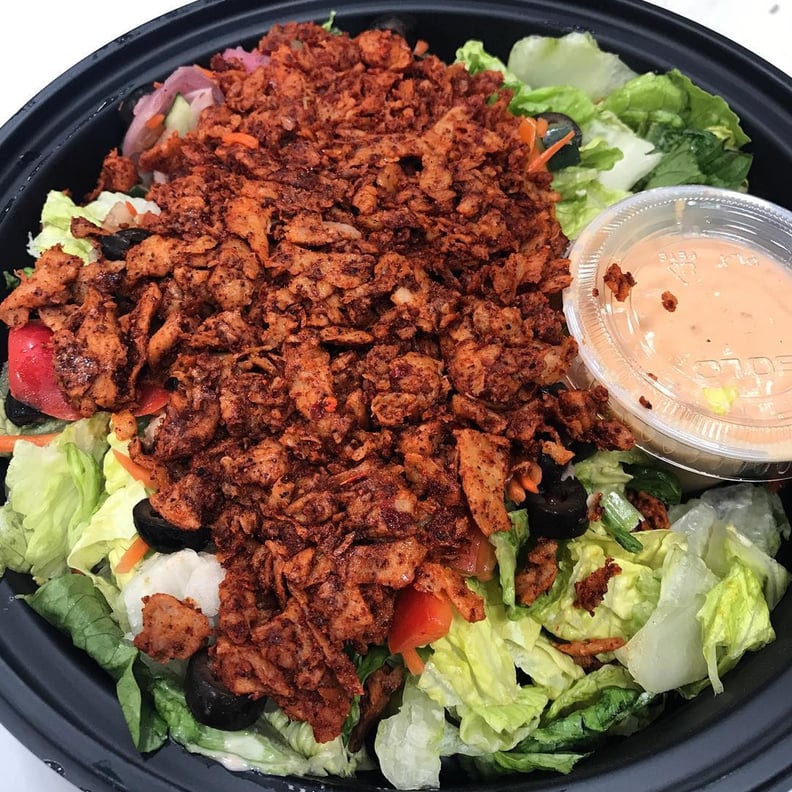 Costco's food court is the home of many things: there's delicious acai bowls, chicken bake, and now, the newest and one of our favorite additions, the vegan al pastor salad. Hungry shoppers have shared photos of the healthy menu item on Instagram, where their rave reviews have us running to the store to devour this soy-alternative meal. Unlike typical al pastor salads, the Costco version is made with soy protein instead of pork.
It's made with plant-based soy protein, chopped romaine lettuce, black beans with fresh vegetables, and "banh mi vegetables" and dressing. While it was initially reported the banh mi dressing was not vegan, it's been fully updated to be on par with the entire vegan meal. Since the salad started hitting stores at the end of last year, the reviews have been overwhelmingly positive, with one person calling it "HUGE and TASTY." For just $5, many users have been complimenting the generous portion and "mild spiciness."
Costco may have sadly removed the beloved Polish hot dogs from its menu, but what it's lacking in beef, it's absolutely making up for in "a ton of meatless crumble on top and a bangin' sauce on the side." The salad ranges from 330-750 calories, depending on if you have the dressing. Read on to see all the hunger-inducing photos of Costco's new al pastor salad, and make sure to check it out for yourself in stores ASAP.