Apple Fitness+ Will Soon Be Available to All iPhone Users
Apple Fitness+ Will Soon Be Available For All iPhone Users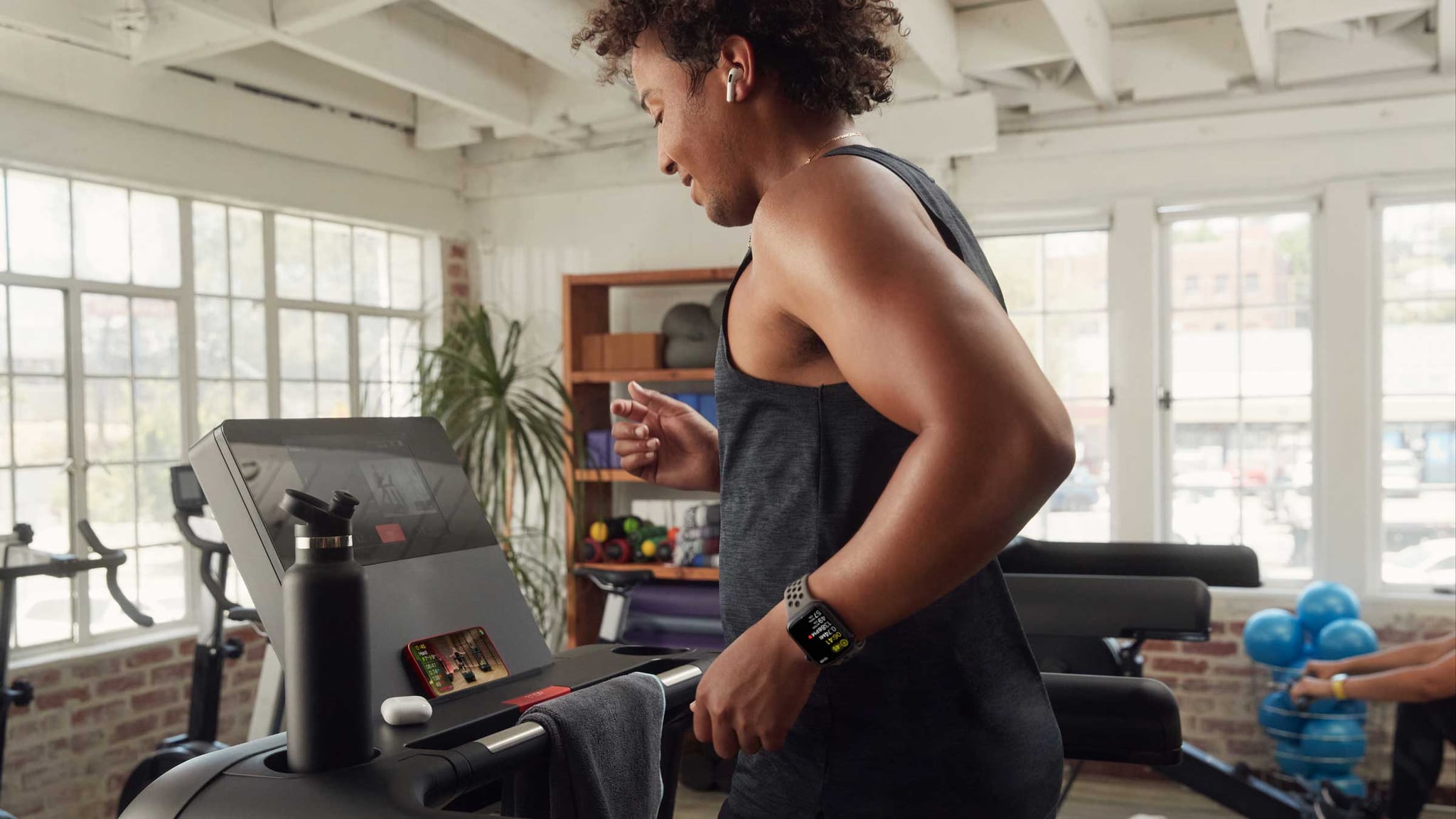 If you've been experiencing serious FOMO about Apple's top-of-the-line workout platform, Fitness+, and couldn't get access because you didn't have an Apple watch, then you're in luck: Apple just announced that Fitness+ will be available to all iPhone users — with or without an Apple watch — starting later this fall.
Users with an iPhone 8 or later will be granted access to Fitness+ after the company releases their new operating system, iOS 16, in the coming weeks or months; Fitness+ will be housed right in the Fitness app, and it will be available in all 21 countries where the platform is offered. However, you'll still need to purchase a subscription to access the workout content for $10/month or $80/year.
"Since launching just under two years ago, we have heard incredible feedback from users on what a difference Fitness+ is making in their lives. We are thrilled to bring the award-winning service to even more people by making Fitness+ available to all iPhone users later this fall, even if they don't have an Apple Watch," Jay Blahnik, Apple's vice president of fitness technologies, said in a release.
When Apple first launched its fitness service in early 2021, it established its niche in the crowded, mid-pandemic fitness streaming space by leveraging its millions of loyal Apple Watch users and the collective obsession with "closing your rings". Fitness+ offered the same high-quality workout content as other platforms, but with something that you couldn't get anywhere else: seamless integration of the Apple Watch into the workout experience, including real-time stats displayed on the screen and controls right on your wrist. But, of course, there was the major downside: anyone without an Apple Watch couldn't participate. This move to open Fitness+'s doors could lead to a much greater user base for Fitness+ and finally allow it to compete with other workout giants such as Peloton, which have long offered an accessible streaming subscription option even for those who don't own the pricey tech to go with it.
iPhone users will have access to the entire service, including over 3,000 workouts and meditations, once they buy a subscription. Great news: just like your Netflix or Spotify account, you can share your Fitness+ membership with loved ones. Apple Fitness+ can be shared with up to five other family members in the same household. Fitness+ will also be included in the Apple One Premier plan, which can also be shared with your household and gives you access to Apple Music, Apple TV+, Apple Arcade, Apple News+, and 2TB of iCloud+ storage for $30/month.
Non-watch Fitness+ users will still see onscreen trainer guidance and interval timing on their phone, and they'll get to chase the ultimate goal of closing their movement rings. Once you've signed up on an iPhone, you can work out with Fitness+ on an iPad or Apple TV as well.
If you needed more reasons to give Fitness+ a shot, there are the expert trainers with compelling personal stories; workouts of every modality (including strength, HIIT, cycling, treadmill running, rowing, and yoga); guided workout programs, such as the upcoming "Pilates for More Than Your Core" series; themed Artist Spotlight classes around your favorite music stars; and exclusive content like Time to Walk and Time to Run (podcast-like audio episodes that take a walk with a noteworthy celeb or a run through a scenic location). And now that you don't need to shell out $$$ for an Apple watch to get access, it's the perfect time to give it a try.