As POPSUGAR editors, we independently select and write about stuff we love and think you'll like too. If you buy a product we have recommended, we may receive affiliate commission, which in turn supports our work.
Closet-sized hotel gyms, questionably-cleaned Airbnb floors, unfamiliar running routes: working out when you travel is a challenge all its own. If you have a friend who's constantly squeezing a yoga mat and dumbbells into their carry-on, hand them the gifts they really want this season: a couple of essential travel fitness items that will make all the difference the next time they hit the road. While you're at it, go ahead and direct them to these 13 printable no-equipment workouts that can be done just about anywhere. (TBH, if you're really on a budget, you could print off a couple and wrap those up. Just a thought . . .)
01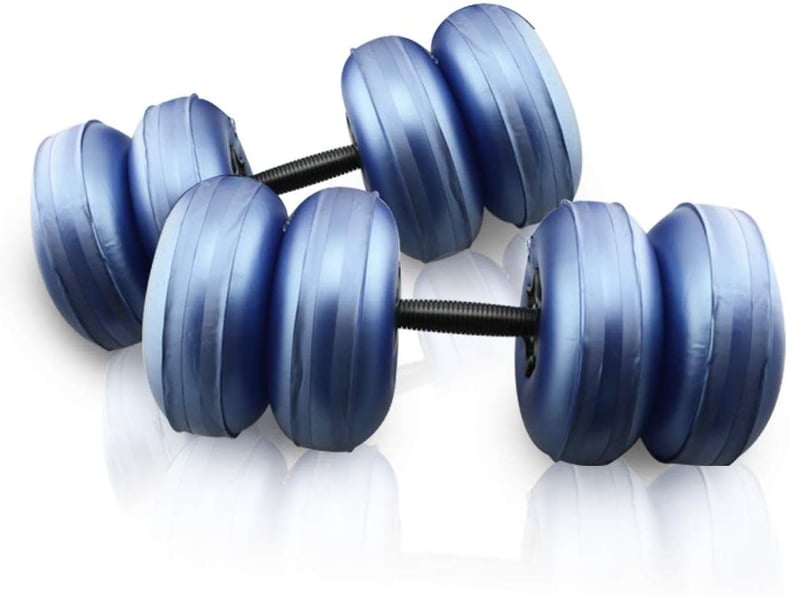 Deiris Adjustable Water-Filled Dumbbells
Deiris Adjustable Water-Filled Dumbbells ($36) deflate to fit easily in your suitcase. When you're ready to work out, fill them with water and get lifting. A creative and practical gift for anyone looking to get in a few reps on the road!
02

Grace 27oz MOBOT
The Grace 27oz MOBOT ($50) bottle doubles as a foam roller, and it couldn't be more perfect for a fitness-lover on the go. And yes, the massage it provides is legit; one POPSUGAR editor who tried it out said she felt "instant" relief in the tight pressure points in her neck and back.
03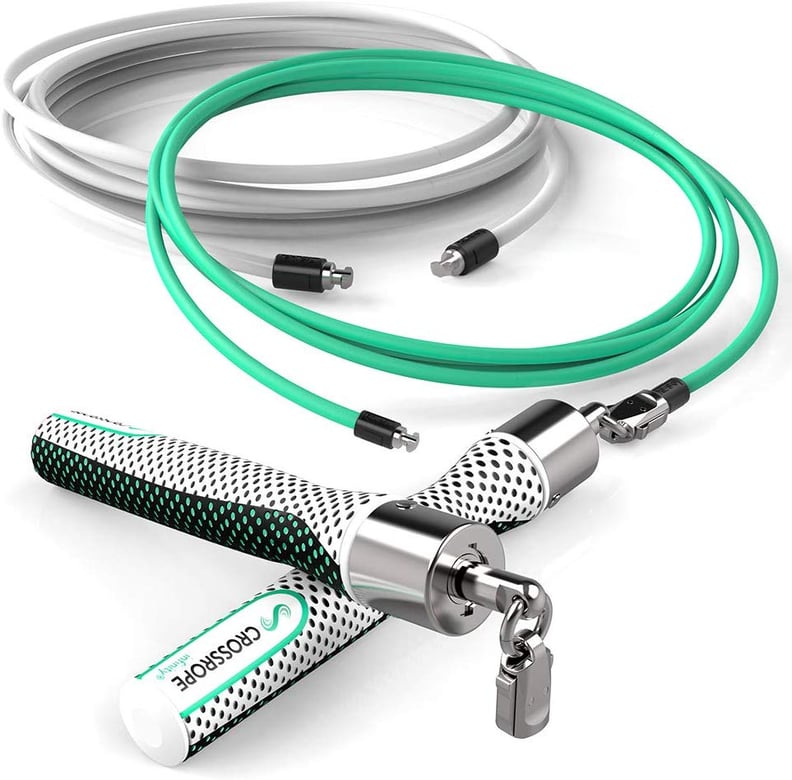 Crossrope Weighted Jump Rope Set
You don't need a ton of space to jump rope and it'll get your heart rate up fast. Even beginning jump ropers will catch on fast with the Crossrope Weighted Jump Rope Set ($88), which connects to a custom workout app offering hundreds of unique jump rope workouts.
04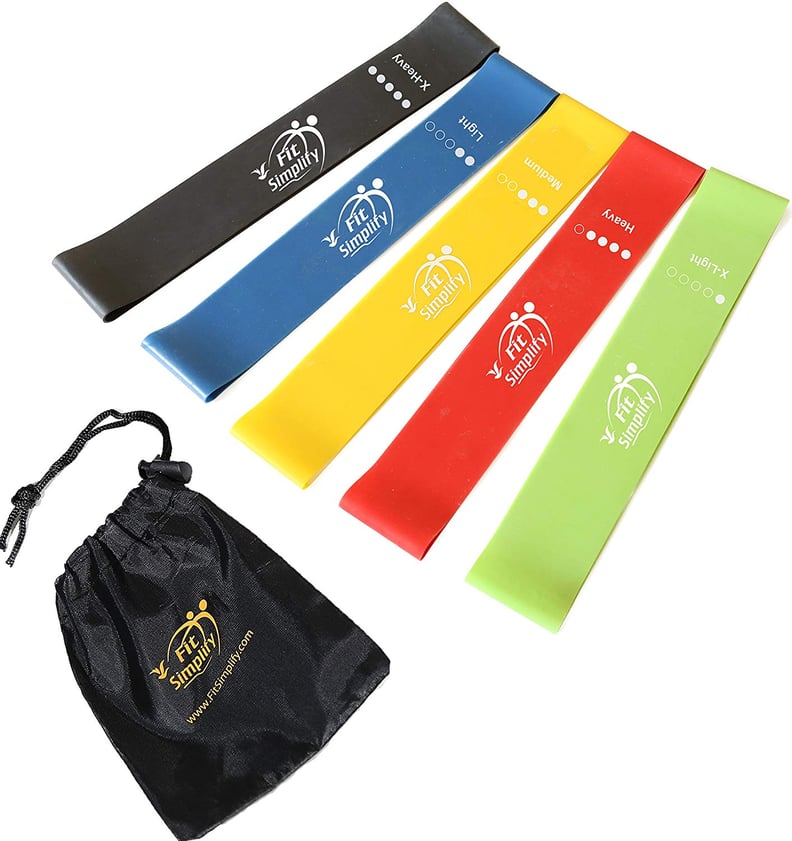 Fit Simplify Resistance Loop Exercise Bands
05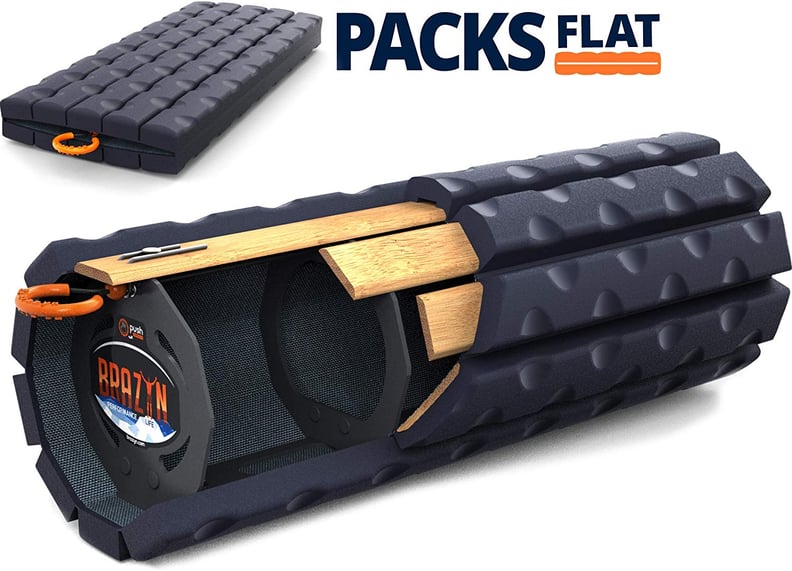 Brazyn Morph Packable Foam Roller
OK, but how genius is the Brazyn Morph Packable Foam Roller ($68)? It's the effective foam massager that you know and love, but it folds down flat for maximum portability.
06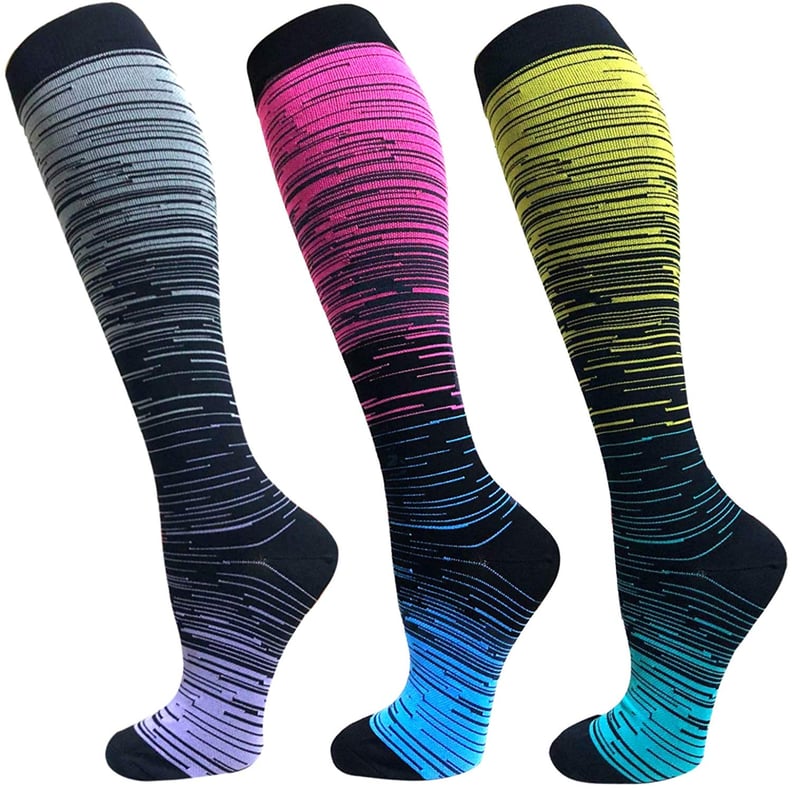 Copper Compression Socks For Men & Women
07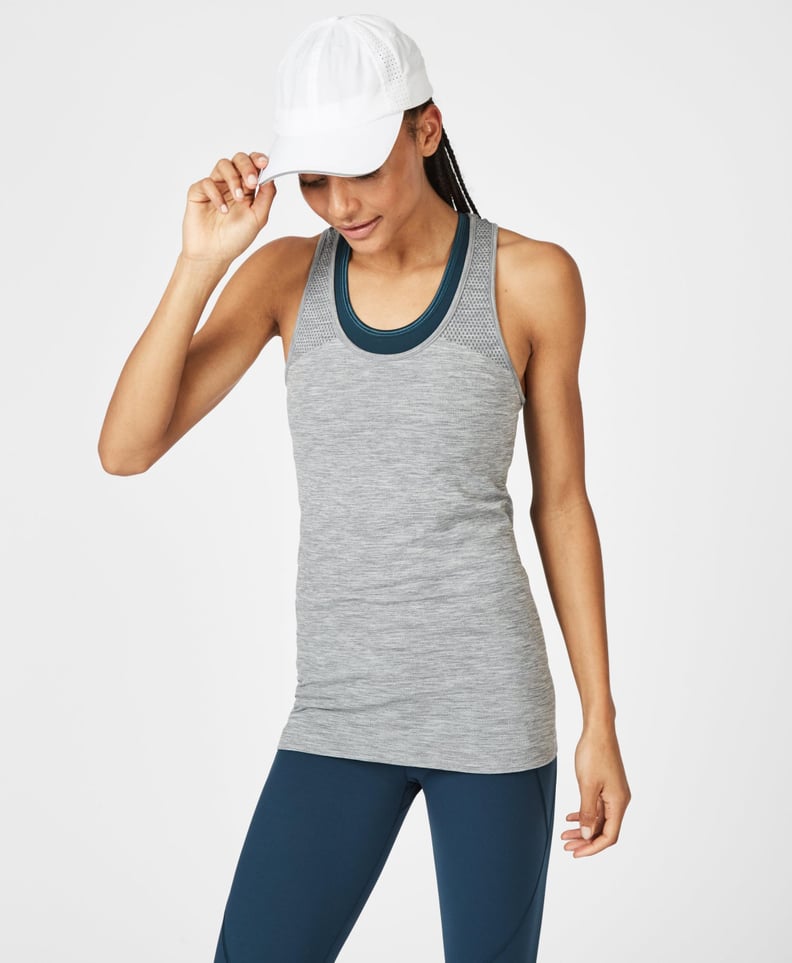 Sweaty Betty Swiftie Running Cap
Along with a small army of travel-sized sunscreen bottles, I never go on vacation without a hat like this Sweaty Betty Swiftie Running Cap ($30). It's great protection for vacation runs, packs easily, and is thin and perforated to keep your head nice and cool.
08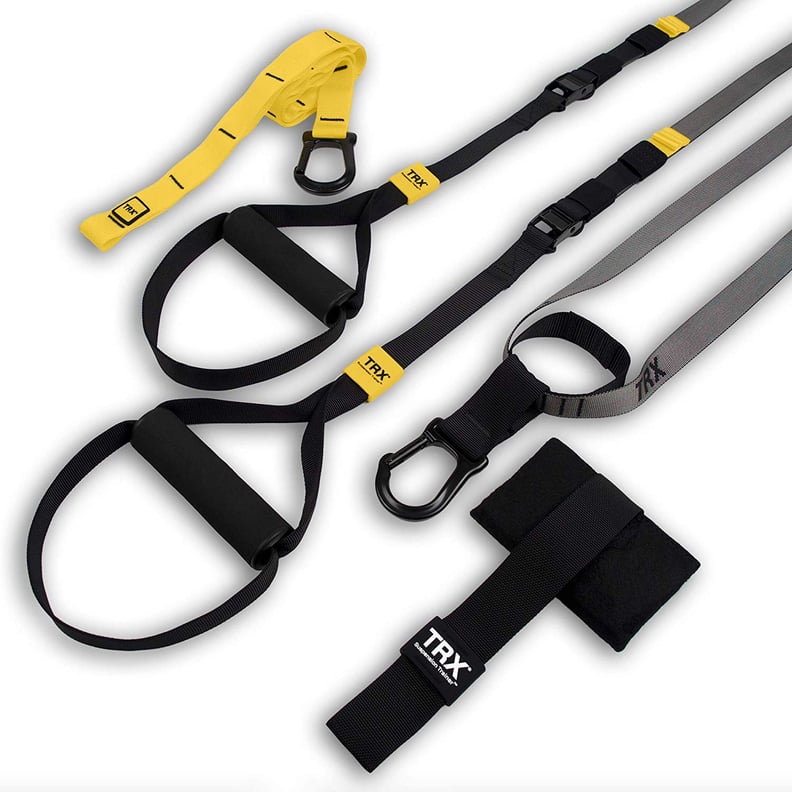 TRX GO Suspension Training Set
The TRX GO Suspension Training Set ($100) weighs just one pound altogether, but it packs a serious punch. The whole set includes multiple door anchors (perfect for hotel room workouts), a suspension training strap, plus two workout guides to help you get started.
09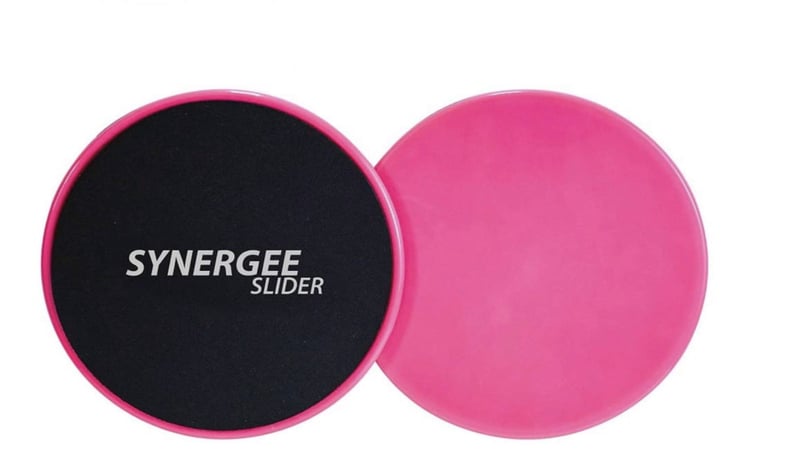 Synergee Core Sliders
These Synergee Core Sliders ($10) are maybe the most portable fitness equipment. They're flat enough to fit seamlessly into a backpack or suitcase and will take simple bodyweight exercises to the next level; these intense slider core exercises are all the proof we need of that.
10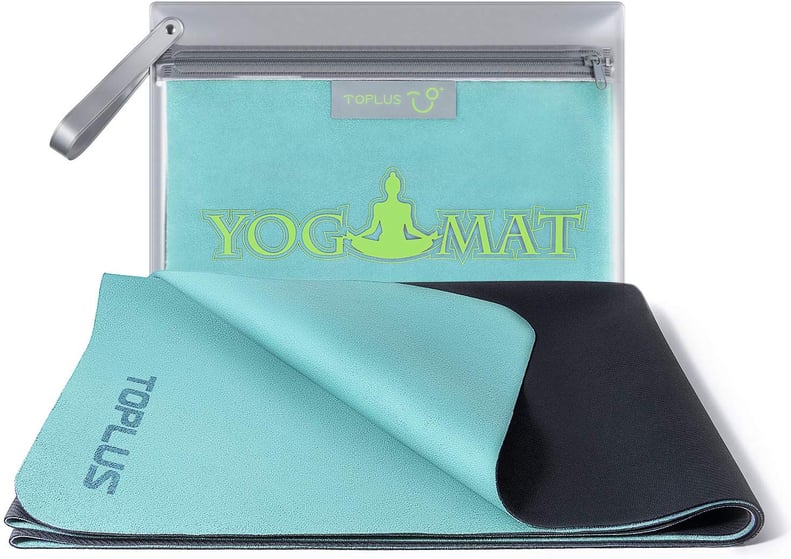 TOPLUS Travel Yoga Mat
If a fitness-lover needs one thing when they travel, it's a yoga mat, just to make working out on hotel room floors a little more sanitary. This TOPLUS Travel Yoga Mat ($30) is a great choice. With an average 4.5-star ranking on Amazon, the mat is thin, anti-slip, and folds right up into a convenient carrying bag.
11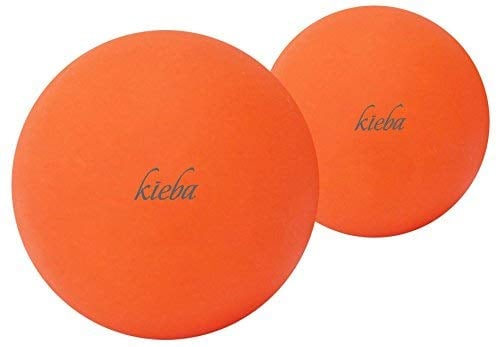 Kieba Massage Lacrosse Balls
Lacrosse balls can massage your pressure points almost as well as a foam roller, with the bonus of being stashable in even the smallest of carry-ons. These Kieba Massage Lacrosse Balls ($9) are great stocking stuffers to help your fit friends and family get in some much needed stretching.
12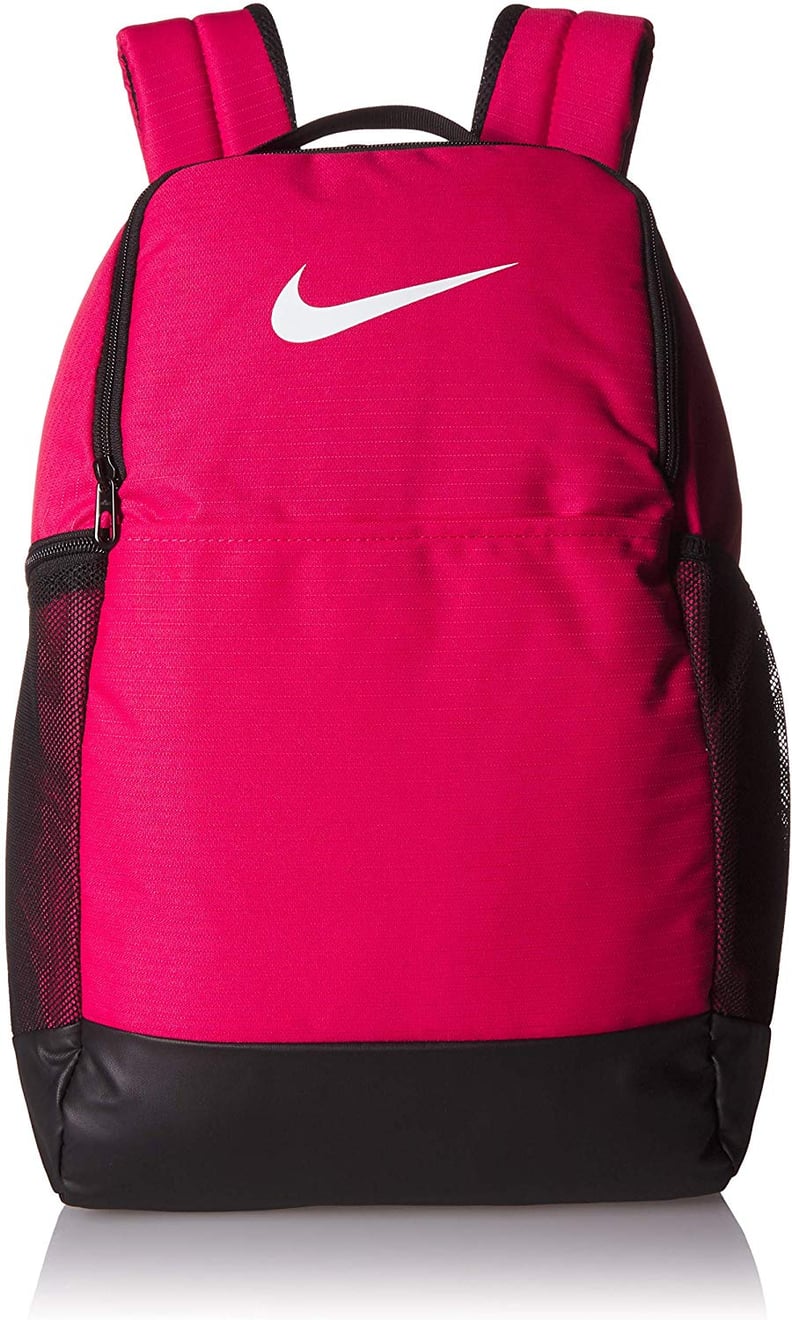 Nike Brasilia Medium Training Backpack