Looking to Try Beachbody For Weight Loss? We Found THE Best Program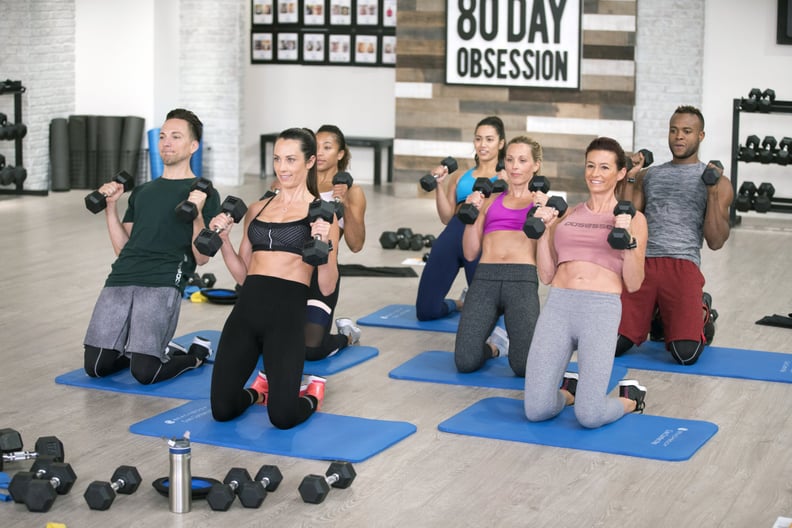 Beachbody
Beachbody
Beachbody is full of programs designed for people of all levels. There are programs for hardcore athletes, programs for people who are looking to mix up their workout, and programs for beginner levels that are just getting back into the swing of an active lifestyle or are just starting a regimen for the first time.
However, if you're trying the brand's program specifically for weight loss, it may be tough to navigate which program will be best for the results you are looking for. However, noted Autumn Calabrese, Beachbody super trainer, it is one of her programs that is designed to create optimal weight loss results — her new 80-Day Obsession program.
"80 Day Obsession is the first of its kind fitness and nutrition program. Eighty different workouts, filmed in real time, over the course of 13 weeks. You will experience a total-body transformation with a strong emphasis on your core and your glutes during the 80 days," she explained.
According to Autumn, with 80 Day Obsession, you get a different workout every single day. You never repeat, which means it's harder to get bored and it also creates a challenge for your body. Additionally, she said, the program teaches users about timed eating and how it will integrate — and stay — in your life since it is not a diet.
"If you really want to change your body, its not just about what you eat, but when," Autumn said. "Learning how to eat and when to without being deprived is also key to losing weight and keeping it off. Timed nutrition teaches you just that."
She explained that she chose 80 days instead of any other time interval because, she said, in 80 days, you can have a total-body transformation if you stick with it, but you really do need a solid three-month timespan to see results.
"There are a lot of programs that are great for weight loss; the program that you stick to and give your 100 percent all is what is going to make it great for weight loss. There's no such thing as a quick fix; you have to put in the time and effort, you have to go through all of the stages of training, and the nutrition needs to be implemented for a long enough period of time for your body to adapt and really maximize it. So, 80 days it is," she said.
However, she said, the benefits of the program are designed to go further than just diet and exercise.
"80 Day Obsession isn't just about transforming your physical appearance or your nutrition, it will transform your mind as well. It will transform how you look at and think about fitness, it will change how you look at, think about, and use food to fuel your body, it will transform how you choose to handle life in general," said Autumn.