As POPSUGAR editors, we independently select and write about stuff we love and think you'll like too. If you buy a product we have recommended, we may receive affiliate commission, which in turn supports our work.
Reflexology foot massage can rejuvenate the entire body, let alone hardworking feet. Through pressure points in your feet, you can stimulate sensors in other parts of your body to improve circulation and a sense of overall relaxation. Whether you spend hours at a time at your standing desk or have plantar fasciitis, your tootsies should be just as much of a focus of your self care routine as the rest of your body. A one-time investment in a foot massager can ensure that you always have a way to calm your barking soles whenever you need some me time and don't want to spend tons of money at a spa. They also make perfect gifts for friends and family who could use some TLC.
To help you find the perfect foot-massage machine for your needs, we've compiled a list of the best foot massagers from simple, portable foot rollers to heated, vibrating shiatsu massagers. We've even thrown in some foot and calf massagers in case you'd like to massage more than just your feet. If you're searching for hydrotherapy, we have a highly rated, top-selling portable foot spa for at-home pedicures and massages. We've found options ranging from $15 to $293 to fit every type of budget and need, whether you're trying to spend less or prefer to splurge on a multifaceted machine that does it all. Keep scrolling to be united with your new best friend that fits under your desk.
— Additional reporting by Angela Elias
.
01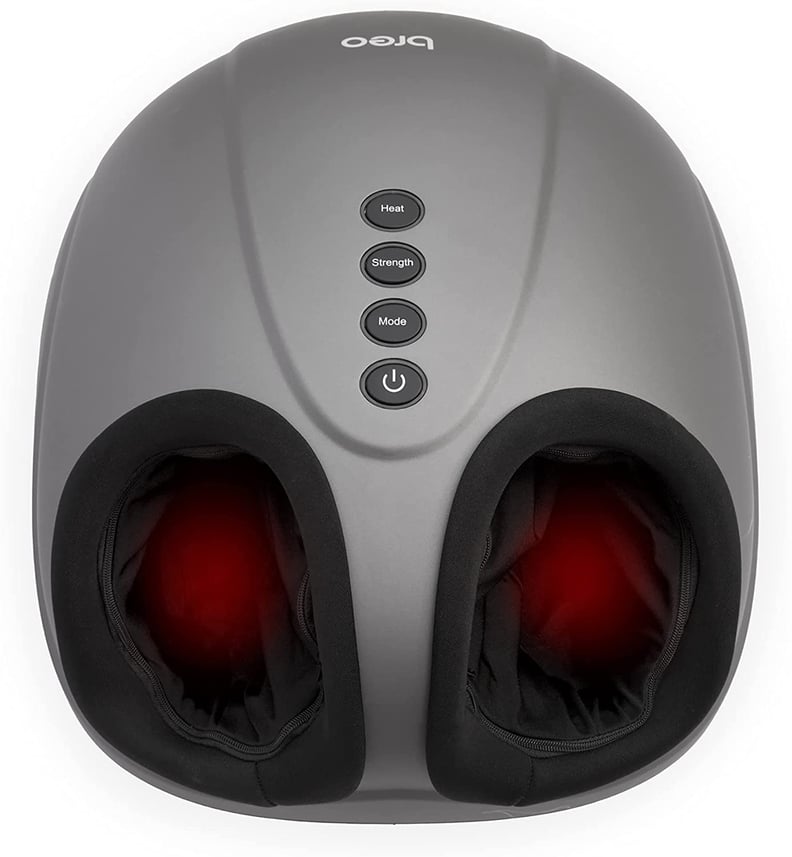 A Heated Compression Foot Massager
Breo Foot Massager Machine With Heat ($130, originally $150)
This heated foot massager is an all-in-one foot machine. It offers a Shiatsu-style deep-tissue kneading or rolling massage. Plus, you can add heat and compression to your massage for even more healing benefits. This massager has over 2,000 reviews and a 4.5 rating.
02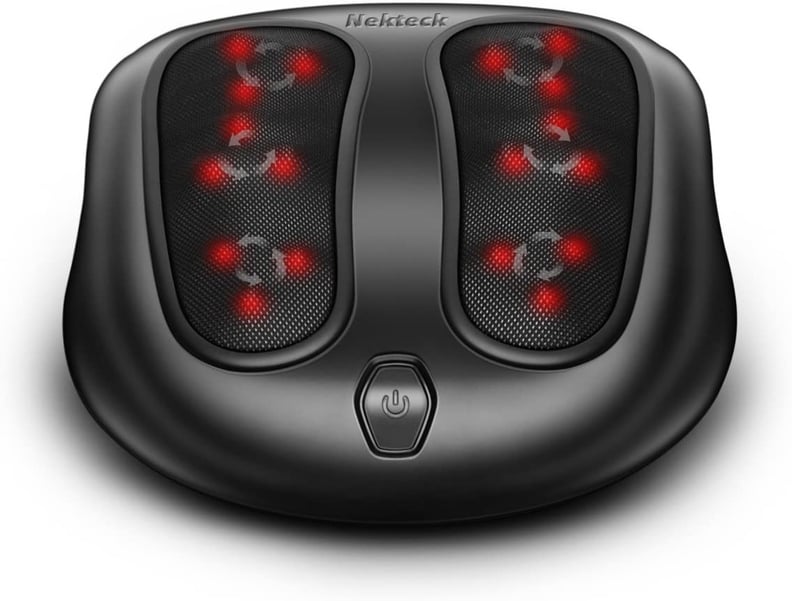 An Easy-to-Use Foot Massager
Shiatsu Heated Electric Kneading Foot Massager ($42)
This foot massager provides an effectively soothing experience with an easy-to-access button in the center of the device. Press the button once with your big toe for a shiatsu massage, then press it again to add heat. Plus, the open concept of this massager ensures that all foot sizes can benefit from a relaxing massage.
03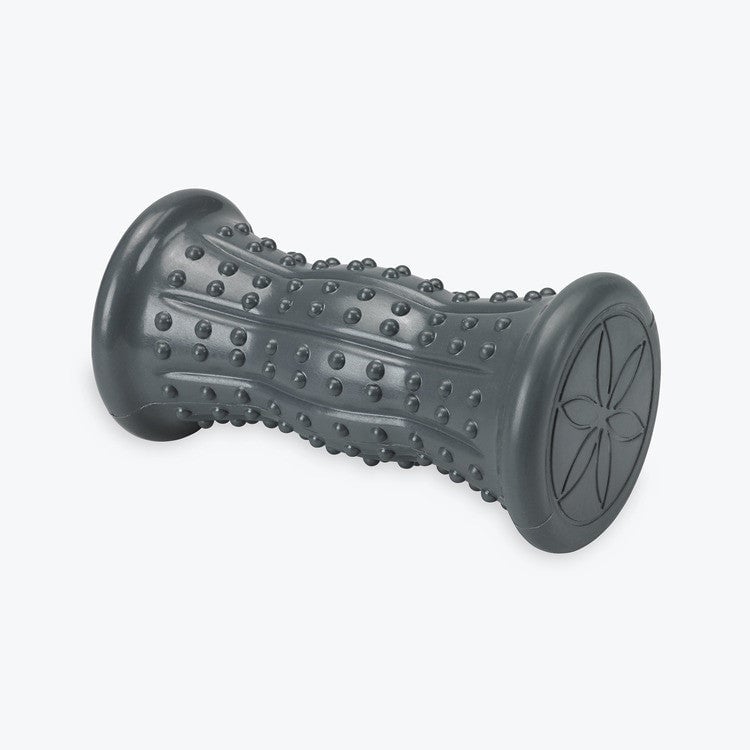 A Foot Roller
Gaiam Restore Hot and Cold Foot Roller ($13, originally $15)
This roller is a portable option you can throw in your gym bag or carry-on luggage. While it is compact, this foot roller still offers a targeted massage. You can put it in hot water or the freezer to heat or cool the device for up to 20 minutes, according to Gaiam's site.
04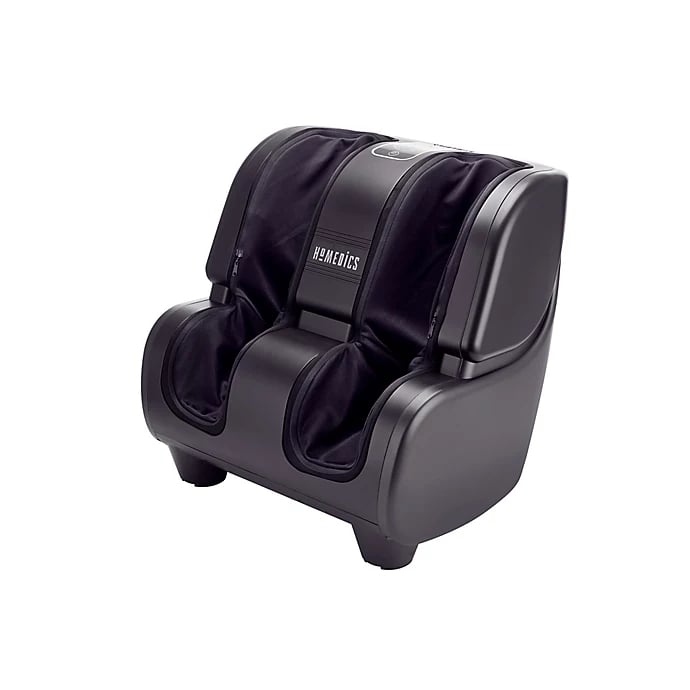 A Foot and Calf Reflexology Massager
Homedics Therapist Select Foot and Calf Massager ($293)
This massager can easily slide against your couch or underneath your work-from-home desk to offer a tension-relieving foot and calf reflexology massage. To customize your experience, you can adjust the tilt of the device to your comfort and choose from one of three intensity levels. And, yes, the liners are machine washable.
05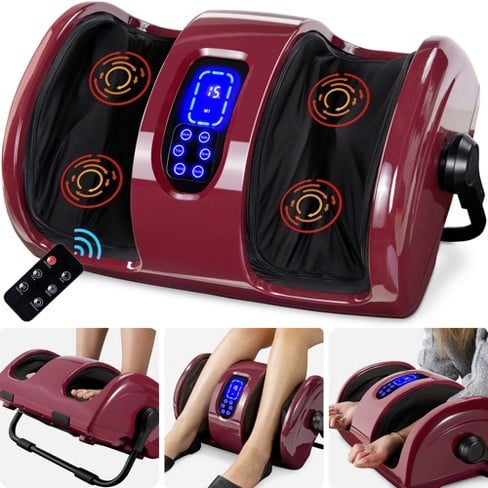 A Versatile Foot Massager
Therapeutic Reflexology Massager with High-Intensity Rollers ($110)
The 360-degree handle bar is what makes this foot massager so versatile. You can adjust this massager to soothe the soles of your feet or prop it up to tackle the knots in your calves. This device also comes with a remote so you don't have to bend over to change the heat and massage settings.
06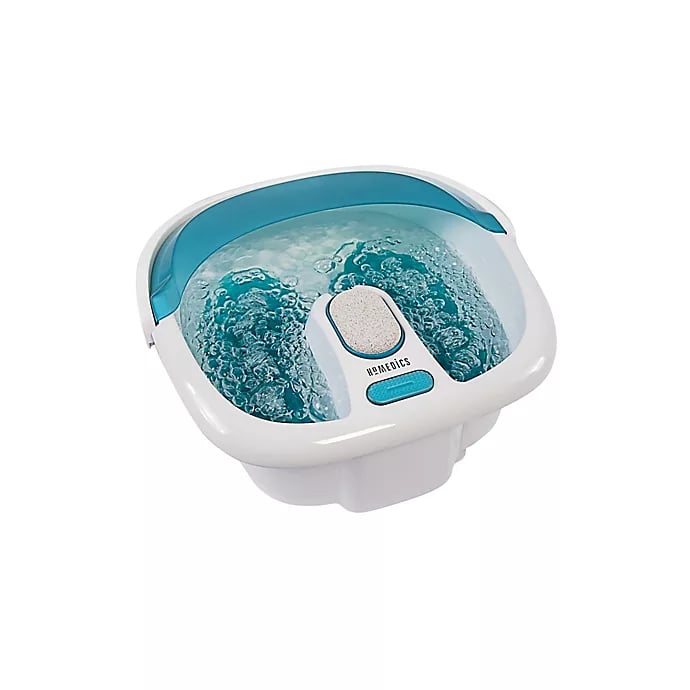 A Hydrotherapy Foot Massager
HoMedics Bubble Mate Foot Spa ($30)
The handle on top of this foot spa brings the spa exprience wherever you need it. This portable device is equipped with massaging bubbles, the option to add heat, two speeds to choose from, and a partial cover to prevent water from splashing all over your floor. It even comes with a pumice stone so you can keep your feet smooth and sandal ready.
07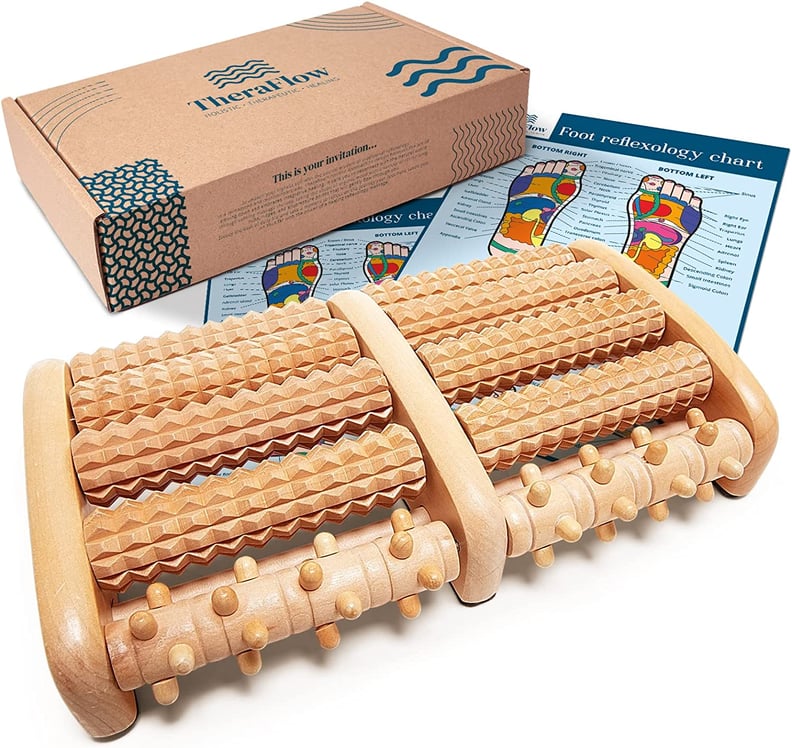 A Wooden Foot Massager For Plantar Fasciitis Relief
TheraFlow Foot Massager ($18, originally $25)
For a massage experience that you are in total control of, look to this wooden foot massager that can help stimulate circulation and offer pain relief caused by Plantar Fasciitis. It has five rows of two different types of textured wooden rollers for applying soothing acupressure to your entire foot. It's also a great fidget toy for your feet when you can't sit still during a meeting, and its sculptural, aesthetically pleasing form won't stick out like its bulky plastic counterparts.
08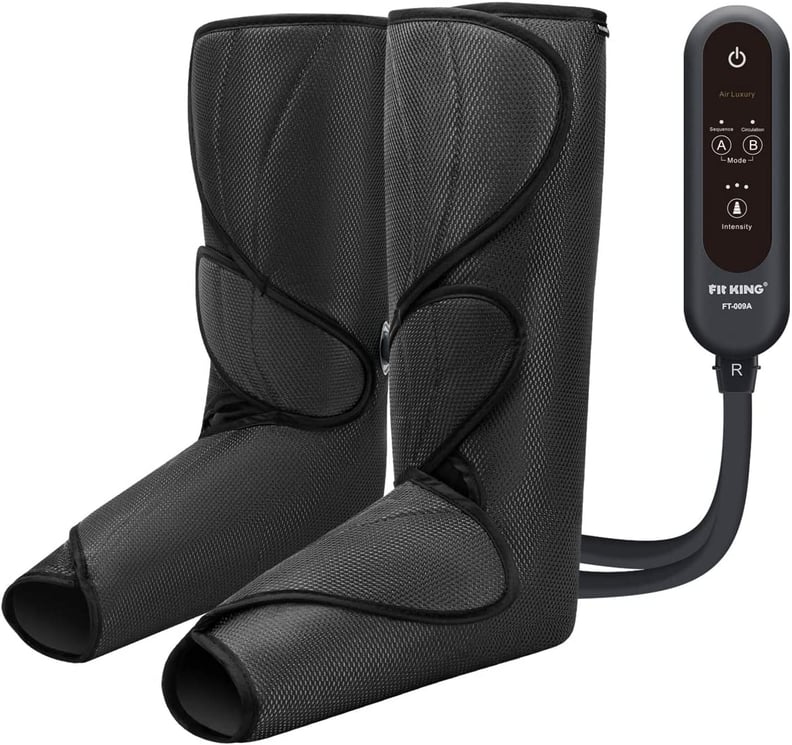 An Adjustable Foot and Calf Massager
Fit King Leg Air Massager ($71, originally $130)
If you prefer a soft and pliable foot and calf massager that's easy to store, this is a great option to consider. This compression massager features two modes and three intensity levels which you can control with the remote. The wraparound design means it can be customized to fit different people in your home.
09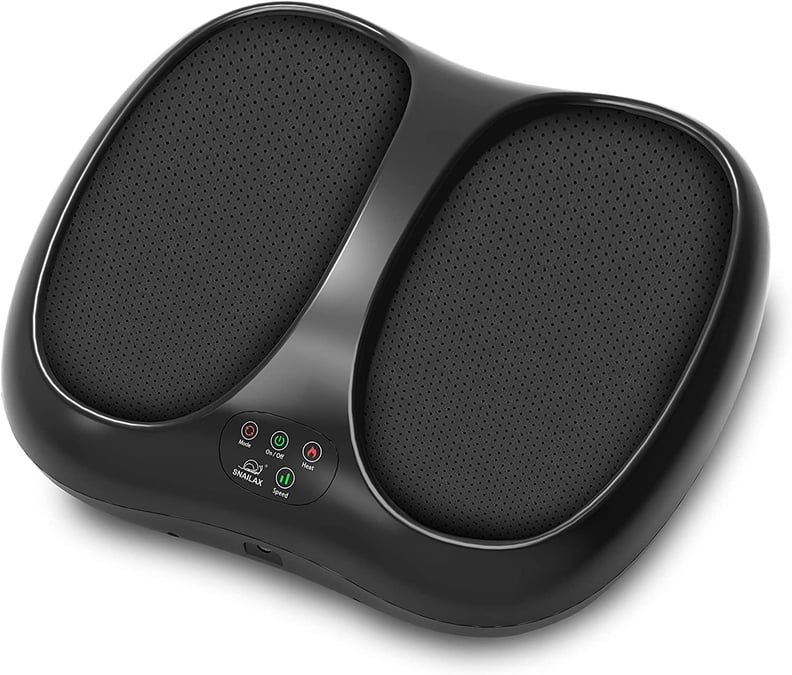 A Vibrating Foot Massager
Snailax Foot Massager Machine ($80)
This foot massager features a rolling, scraping, deep-tissue kneading and vibration massage along with heat that's great for relieving planter fasciitis and neuropathy pain. It offers two massage modes: one combines rolling, scraping and vibrating and two delivers a vibrational massage. It also has two levels of intensity and two levels of heat, which can also be turned off. You can easily control buttons with your toes so that you don't have to bend over or keep track of a remote.