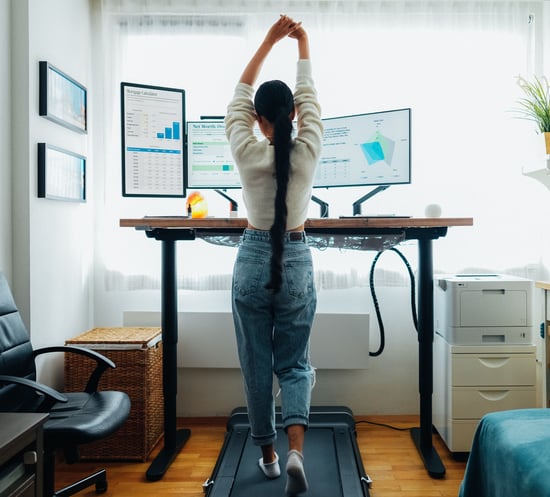 Getty Images | martin-dm
Getty Images | martin-dm
As POPSUGAR editors, we independently select and write about stuff we love and think you'll like too. If you buy a product we have recommended, we may receive affiliate commission, which in turn supports our work.
Want to work out at home but don't feel like you have enough space? You might be surprised by the sheer number of compact workout products available on Amazon, including skus suited for strength training, cardio, and more. No matter how you like to get your sweat on, the digital retailer has options at every single price point, whether that's a compact stationary bike to rack up mileage, a foldable yoga mat to get your zen on, or a walking treadmill that can slide under your work desk with ease. The best part about all of the aforementioned products is that they're easy to store when you're not using them.
Ahead, we've rounded up 10 of the best home workout products for small spaces, including two editor-loved picks our staffers have fallen in love with. Continue reading to discover more about each one and determine the best fit for your individual fitness routine, starting at $13.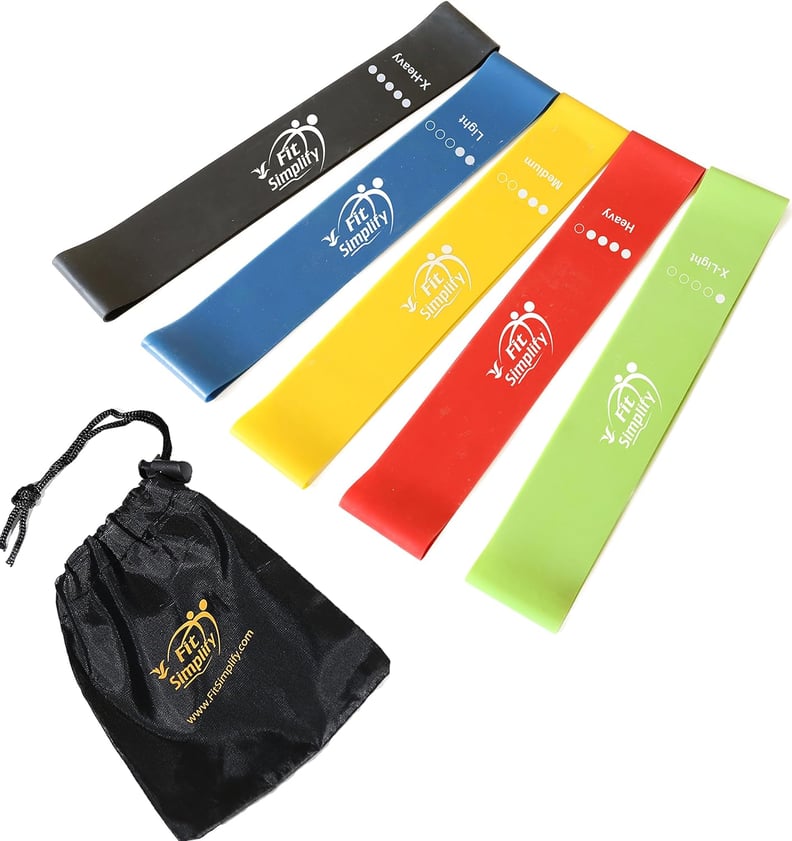 Best Resistance Bands
Fit Simplify Resistance Loop Exercise Bands ($13)
No matter your space's size, we're certain you have room for a pack of resistance bands. Even though they may take up little to no space, you can still use them for a full-body workout. Plus, they require minimal space in your suitcase, making them convenient to carry anywhere.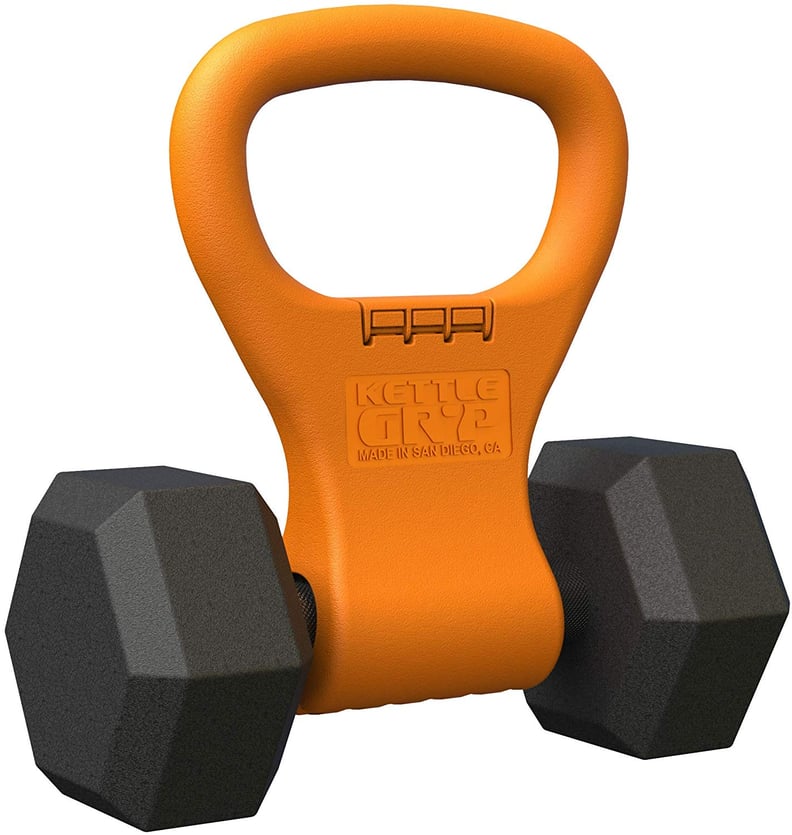 Best Adjustable Weight Grip
Kettle Gryp Kettlebell Adjustable Portable Weight Grip ($35)
The beauty of this adjustable portable weight grip lies in its ability to transform rogue dumbbells into a kettlebell. This eliminates the need to purchase kettlebells separately and saves you the storage space they'd take up. This brand's smart design was featured on Shark Tank.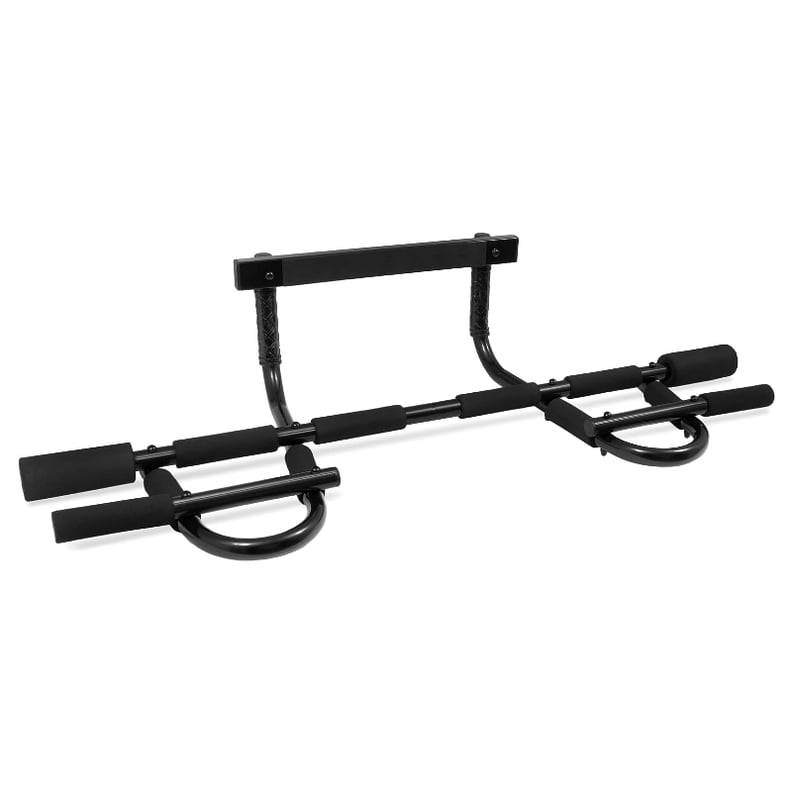 Best Portable Pull-Up Bar
ProsourceFit Multi-Grip Chin-Up and Pull-Up Bar ($35)

This portable pull-up bar only needs to come out when you're getting your sweat on. It's easy to secure onto your doorway and has multiple grips for floor ab work and hanging ab exercises.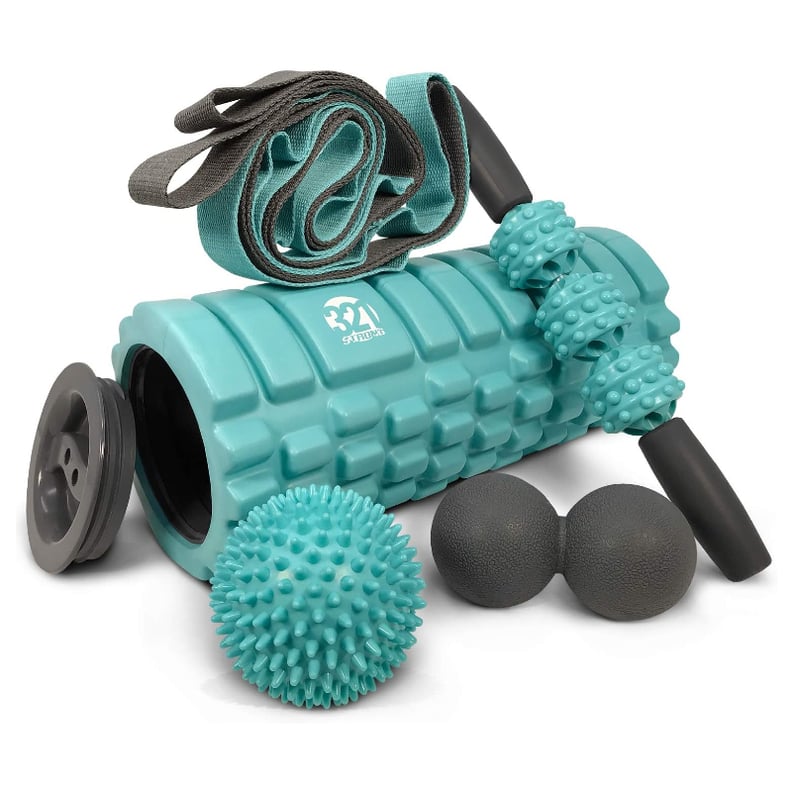 Best Foam Roller Set
321 STRONG 5 in 1 Foam Roller Set ($45)
This foam roller cleverly doubles as a storage organizer and comes with caps on both sides to secure items inside. Besides the roller, it comes with a muscle stick, a stretching strap, a peanut lacrosse ball, and a spiky massage ball.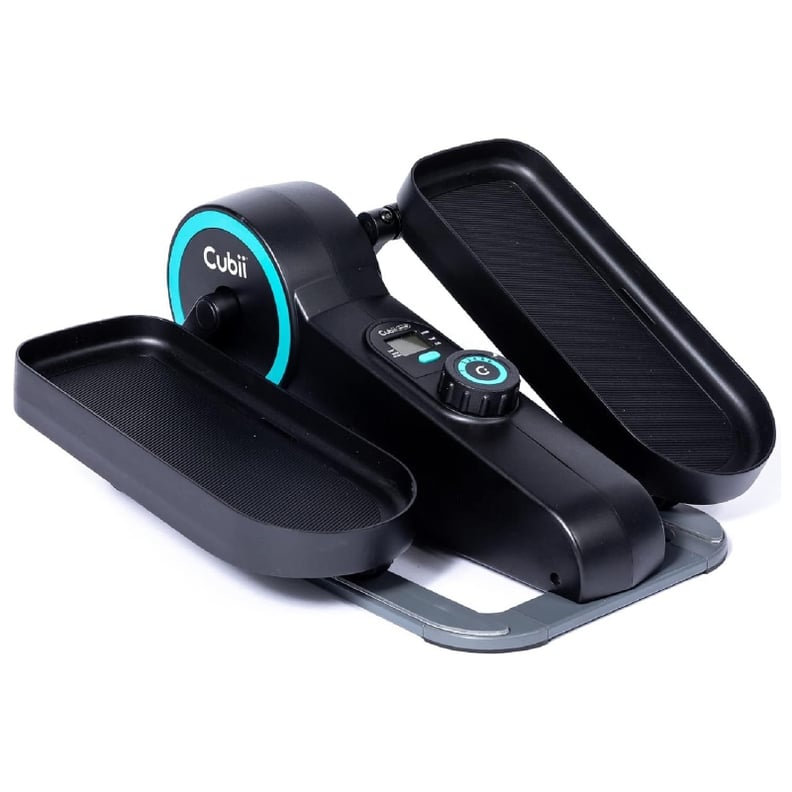 Best Under-Desk Eliptical
Cubii Move Under Desk Elliptical ($63)
This compact elliptical fits right under your desk, so you can enjoy a low-impact workout while tip-tapping away at your computer. It features six resistance settings and has an LCD monitor that shows your stride count, mileage, duration, and calories burned so you can track your progress. Learn more by reading our editor review of the Cubii Move Under Desk Elliptical ($200).
Editor Quote: "I've invested in a fair share of home-based workout machines in my lifetime, and the Cubii Move Under-Desk Elliptical has, without question, proven to be the best of them all — for a number of reasons." — Kyley Warren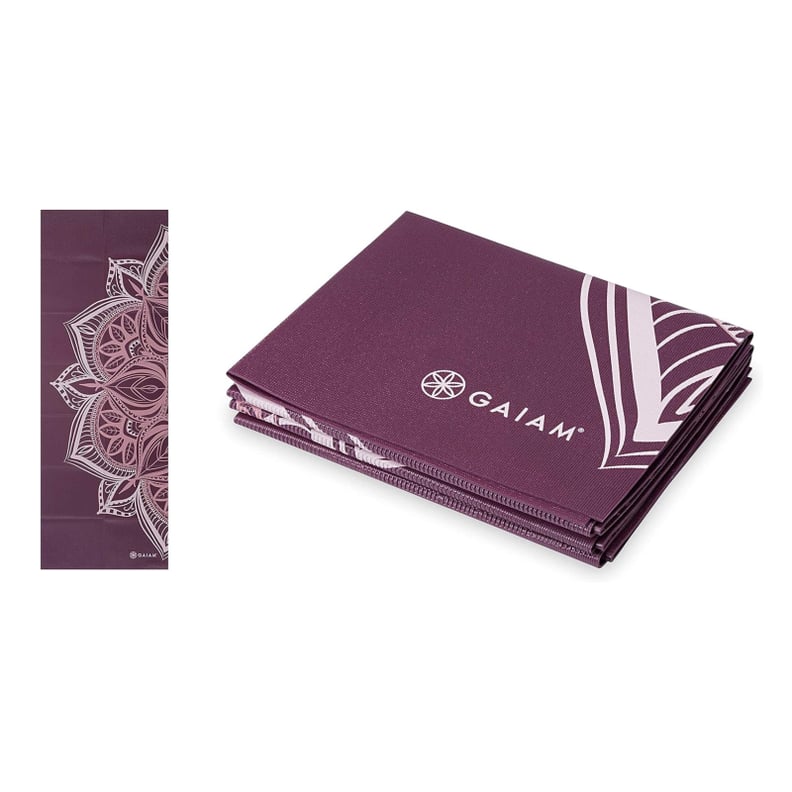 Best Folding Yoga Mat
Gaiam Folding Yoga Mat ($21, originally $25)
This folding yoga mat is a smart alternative to traditional rolled mats. You can easily stack it on a shelf, and it's easily packable, making it great for travel. It comes in a few different prints, too.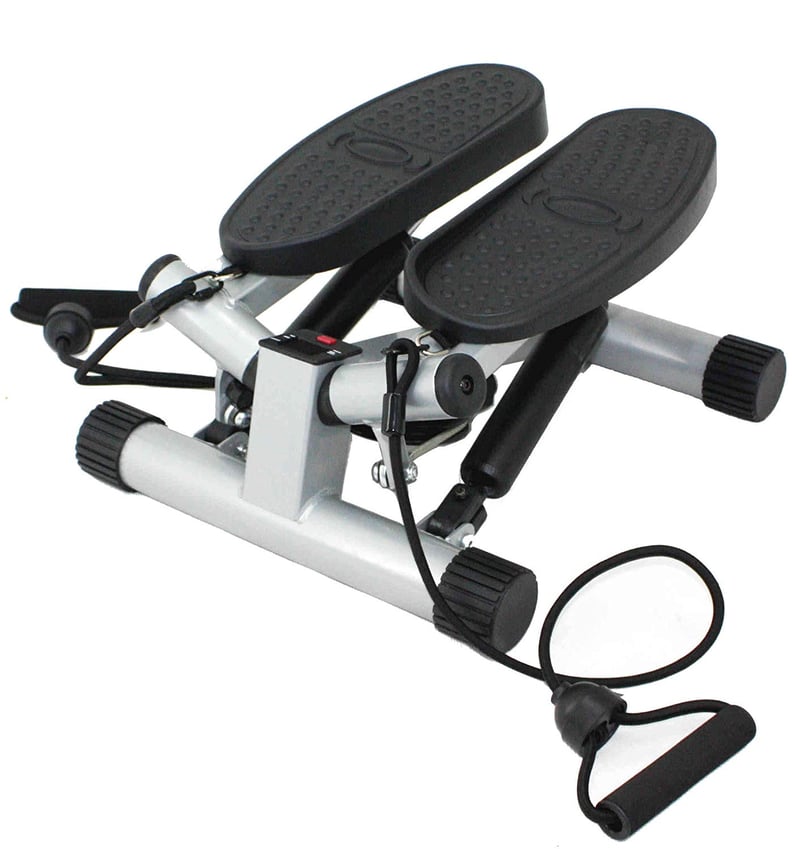 Best Mini Stepper
Sunny Health & Fitness Mini Stepper ($63)
Thousands of Amazon shoppers are obsessed with this mini stepper. The device comes with two removable resistance bands for when you want to level up your workout and has a small monitor that tracks your steps, time, and calories burned. You can easily pull it out while you watch TV and tuck it back away when you're done.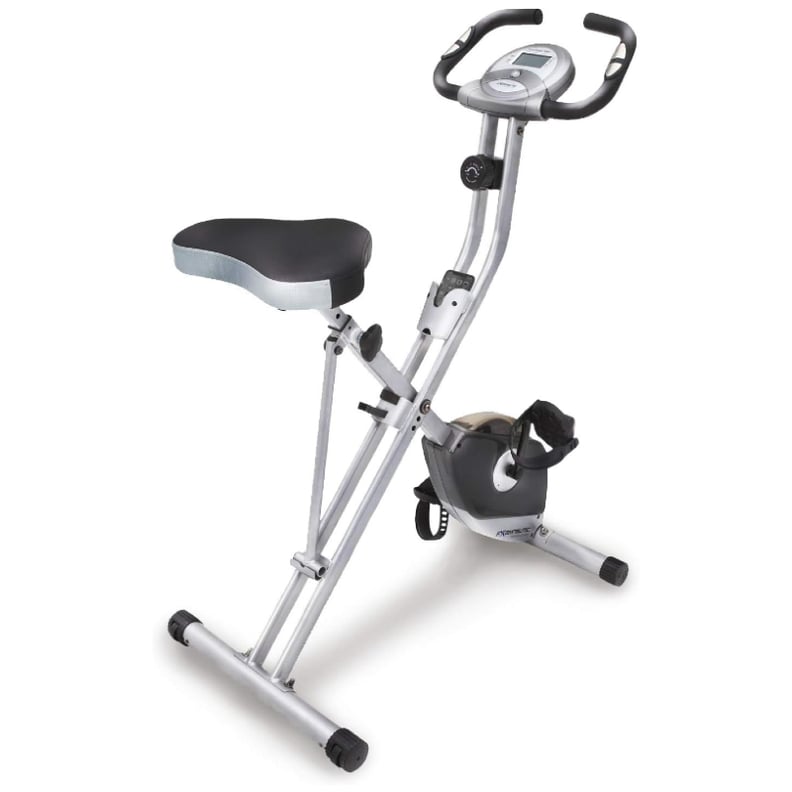 Best Folding Exercise Bike
Exerpeutic Folding Magnetic Upright Exercise Bike ($190)
If you don't have the space for a normal-size stationary bike, you should definitely consider this folding one. It has all of the features of a traditional version (different resistance settings! pulse monitors! LCD screen!) but folds to half its size for more convenient storage.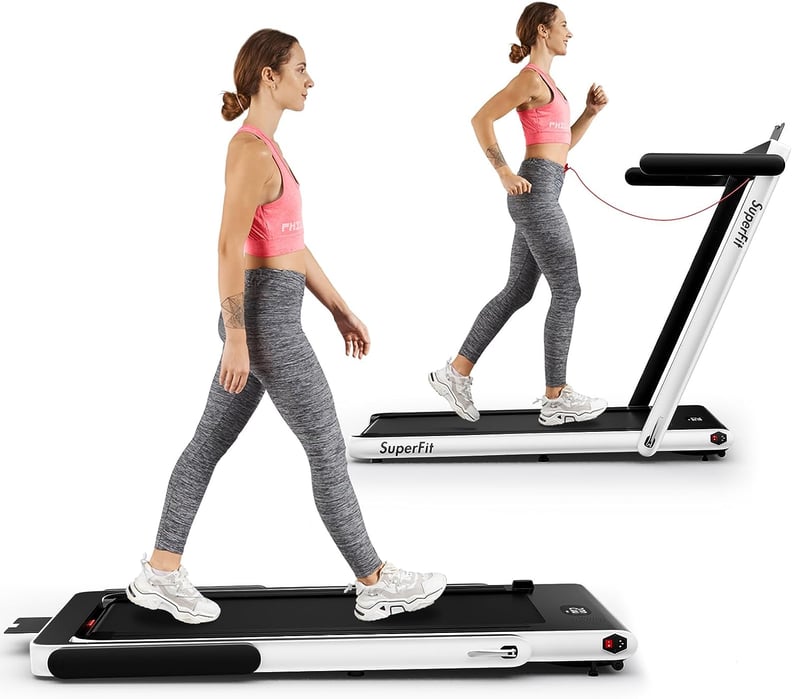 Best Folding Treadmill
Goplus 2 in 1 Folding Treadmill ($296)
Who says having a treadmill has to take up a ton of space? Check out this one, which you can either raise the riser for jogging or running or leave it down for walking and place it under a desk. It has lots of features, including and LED display to track your progress, a Smartphone holder, and Bluetooth to sync your phone's music. Find out more via our editor review of the Goplus 2 in 1 Folding Treadmill.
Editor Quote: "Even though it's only been a few weeks, I feel like I've already gotten my money out of this treadmill. In my quest to purchase a home-walking solution, I quickly learned that most treadmills come at an elevated price tag. Is the Goplus 2.25HP the fanciest treadmill on the market? No. Does it get the job done? Absolutely." — Emilee Janitz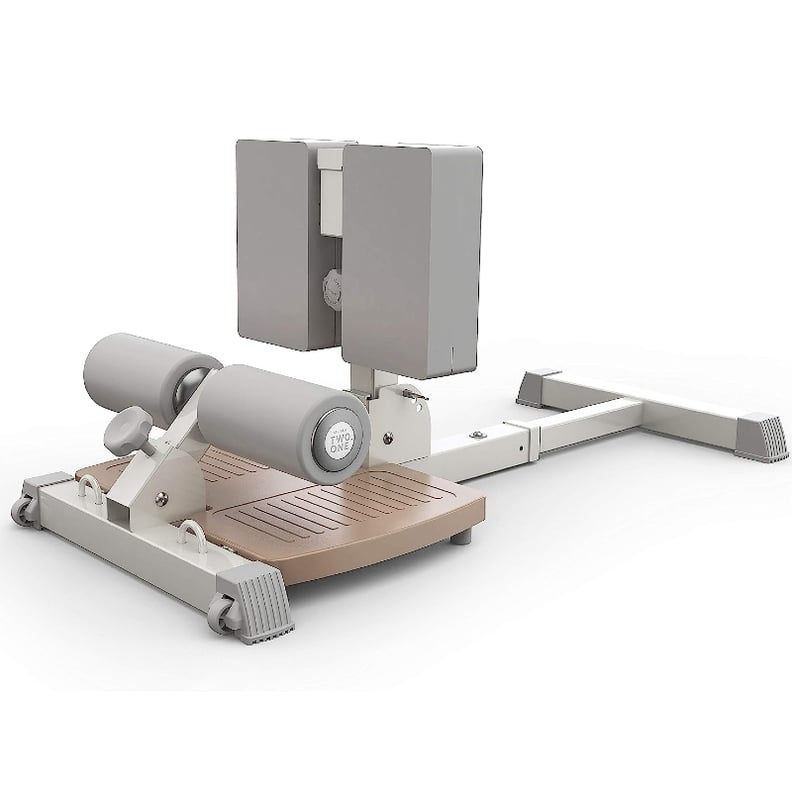 Best Leg Machine
Leikefitness Deluxe Multi-Function Deep Sissy Squat Bench ($150)
This folding workout bench is the definition of versatile. You can use it for squats, back extensions, side extensions, lunges, sit-ups, and more. An Amazon shopper who gave it a five-star rating wrote: "I bought it to start building my home gym, and it's one of the best investments I've made so far! It's lightweight and folds down flat, so in the small space I have, that was a huge plus!"