As POPSUGAR editors, we independently select and write about stuff we love and think you'll like too. If you buy a product we have recommended, we may receive affiliate commission, which in turn supports our work.
So, running shoes aren't designed for weightlifting, and training shoes aren't typically supportive enough for running, but what if you're taking a class that incorporates running and weights? Or if you're hitting the gym and you like to do a little mix of treadmill and floor work?
Girl, you need to get yourself a shoe that can do both. For classes like Orangetheory Fitness, Barry's Bootcamp, and Speedplay that mix a bit of weight training in with a treadmill running, you don't want to be changing shoes halfway (or sometimes a quarter way) through class. In these instances, we consulted some experts to share the best shoes that work for both short-distance running and strength training.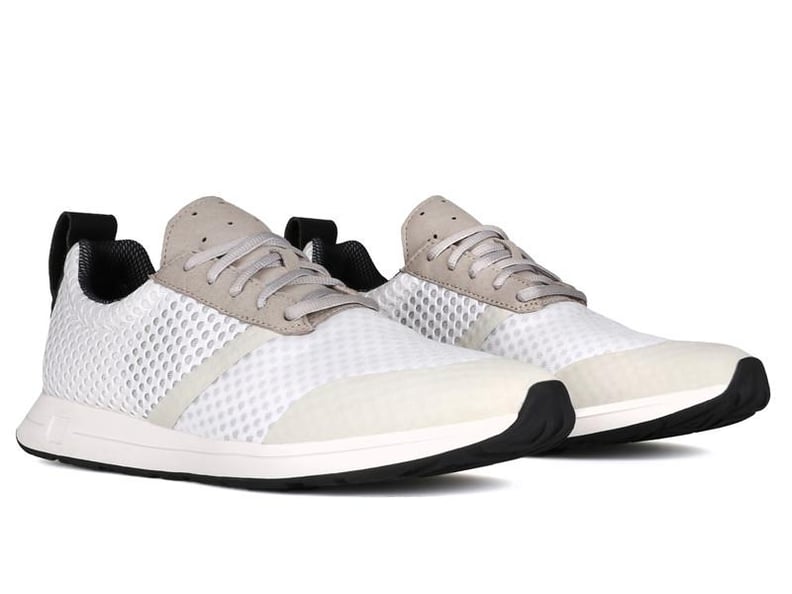 York Athletics MFG The Henry
This shoe was created for boxers and fighters — personal trainer and injury-prevention specialist Liz Letchford, MS, ATC, loves it because it's a safe choice for your feet. "This shoe allows space for your feet to move naturally and has a reinforced toe for quick, agile movements," she told POPSUGAR. What's more is that The Henry has "enough stability for box jumps, but not too much that it affects your balance for exercises that require balance (like lunges or single-leg exercises)," and still feels good for shorter runs during a quick workout.
York Athletics MFG The Henry ($115)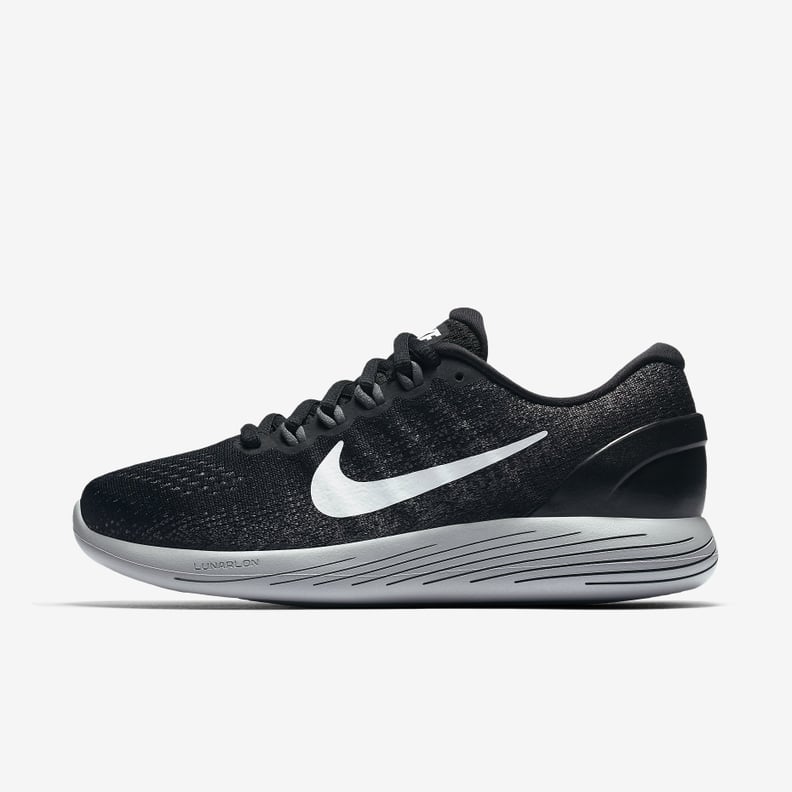 Nike LunarGlide 9
Who better to ask about the best shoes to wear to a class like Barry's Bootcamp than a Barry's instructor? San Francisco's Erica Stenz (and her boyfriend, fellow Barry's trainer Tommy Stracke) swear by the Nike LunarGlide. In addition to being a sleek choice, Erica loves that they're "so supportive." Because you're not squatting huge barbells in Barry's, the heel cushion won't impact your weight training, but will give you the needed stability for your treadmill runs. If you tend to do a lot of these treadmill-focused classes, Erica recommends "wearing SuperFeet inserts in any running shoe," even in her tried-and-true LunarGlides.
Nike LunarGlide 9 ($120)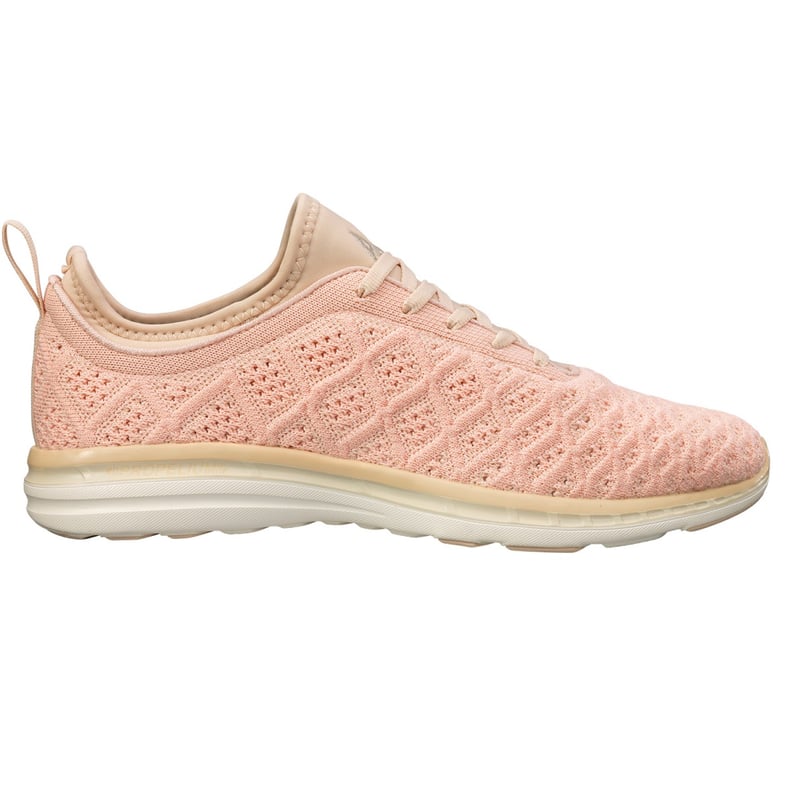 APL TechLoom Phantom
The APL is my personal favorite — a neutral to minimal running shoe that still feels supportive while you're on the floor at Barry's or Orangetheory. It's got enough support for running on the treadmill, but it isn't too bulky for your weight training, as it has an 8mm drop in the sole.
APL TechLoom Phantom ($165)
Adidas Ultraboost X
FlyWheel lead trainer Jessica Forseth stays strong by cross-training off the bike at Barry's Bootcamp. Her go-to shoe? The Adidas Ultraboost X. "The cage adds stability for your foot," she told POPSUGAR, "but they're still lightweight and have extra cushion for running and support!"
Adidas Ultraboost X ($180)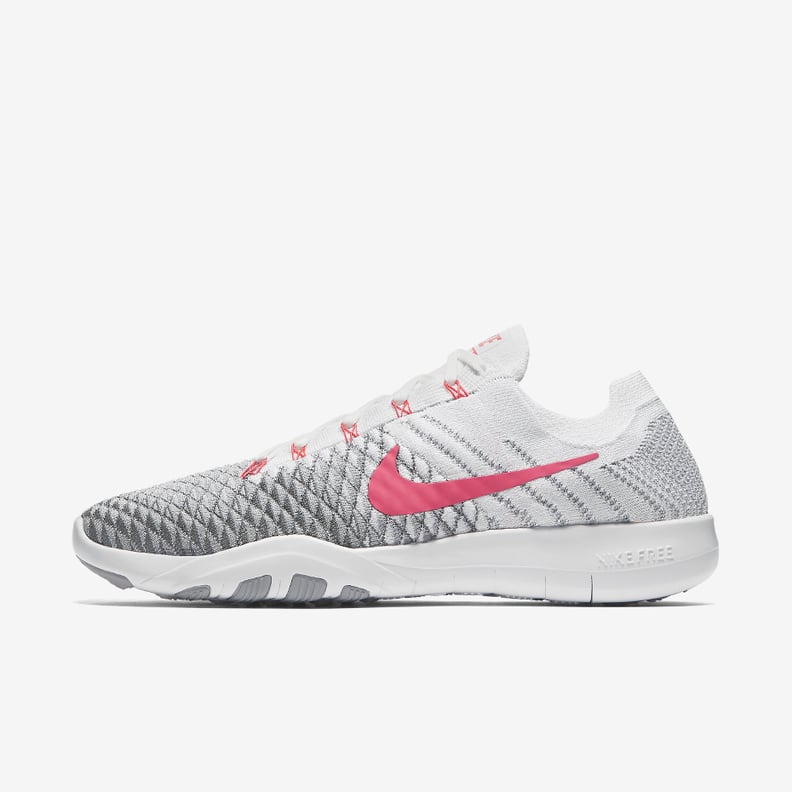 Nike Free TR Flyknit 2
The Nike TR training shoe has "less cushion, which makes them better for agility and strength training," said Liz, who also recommended this shoe for a combo class or workout. Like the York shoes, the TR "also has a reinforced toe for quick starts and stops (think: jumps, cutting movements)," and she said it's "great for running short distances or sprints, as long as you have no foot pathology" (read: foot problems).
Nike Free TR Flyknit 2 ($120)