These Weighted Blankets Have Great Reviews on Amazon, and They're Less Than $100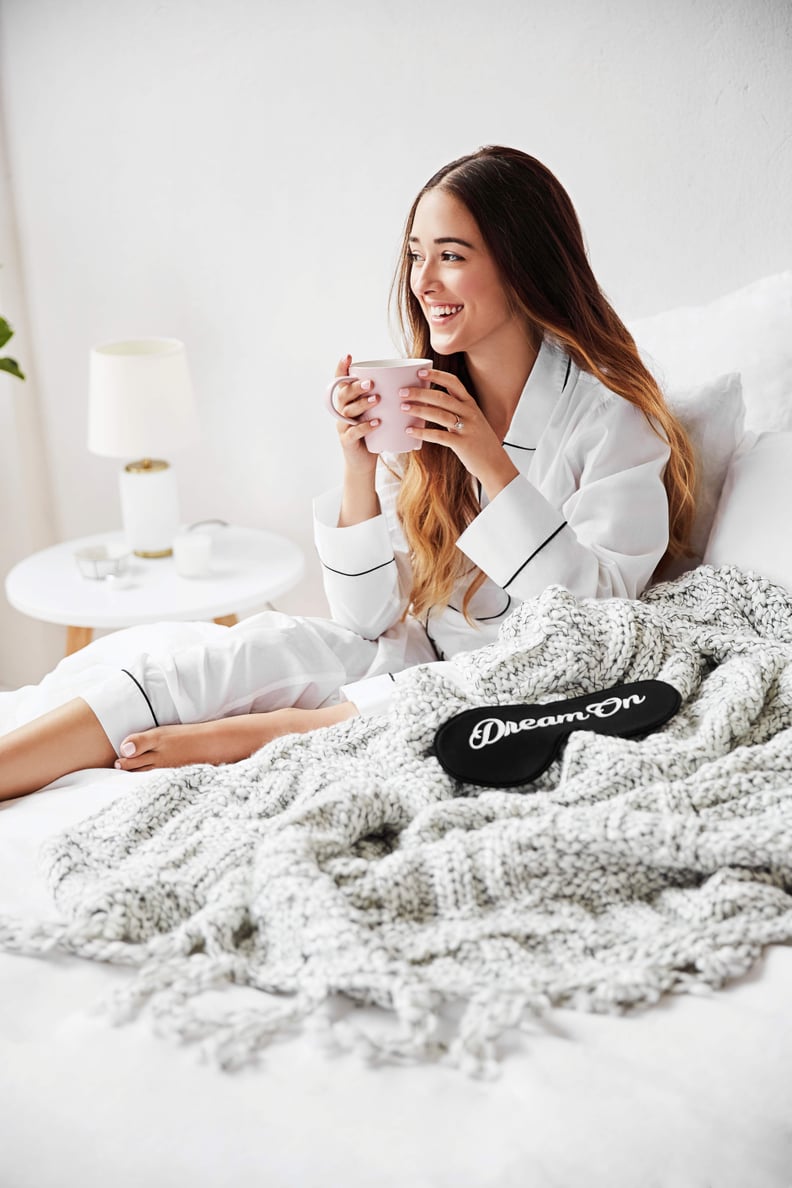 POPSUGAR Photography | RC Rivera
POPSUGAR Photography | RC Rivera
As POPSUGAR editors, we independently select and write about stuff we love and think you'll like too. If you buy a product we have recommended, we may receive affiliate commission, which in turn supports our work.
You know the drill: a new product lands on shelves and claims that it'll change your life, but the price tag is so astronomical that there's no way it'll fit into your budget. Such is the case with weighted blankets, which are thought to greatly ease anxiety and help you sleep. Because these blankets are carefully made to match a specific size and weight, they can run you a couple hundred dollars — but now, with their popularity reaching critical mass, more are becoming available at a lower price point.
As with any really nice, large blanket, you're still looking at a bit of a spend. But here's the good news: you can get a quality weighted blanket for less than $100. We found seven that will wrap you up like a hug without putting a squeeze on your wallet — and the reviews? They're so good.
01
ZonLi Weighted Blanket
The ZonLi Weighted Blanket ($90) comes in a variety of sizes, colors, and weights, and it has 4.4 out of 5 stars on Amazon.
02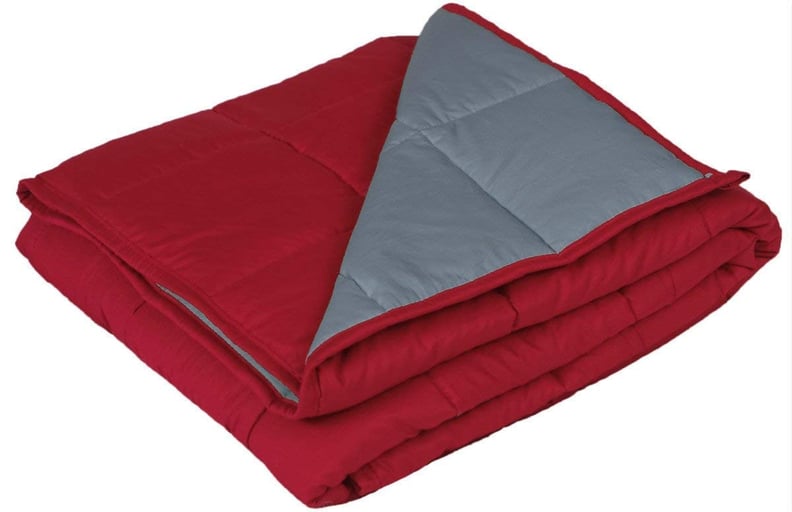 YnM Weighted Blanket
The YnM Weighted Blanket ($84) is made with seven layers and is filled with glass beads to evenly distribute the weight. It also comes in a variety of colorways.
03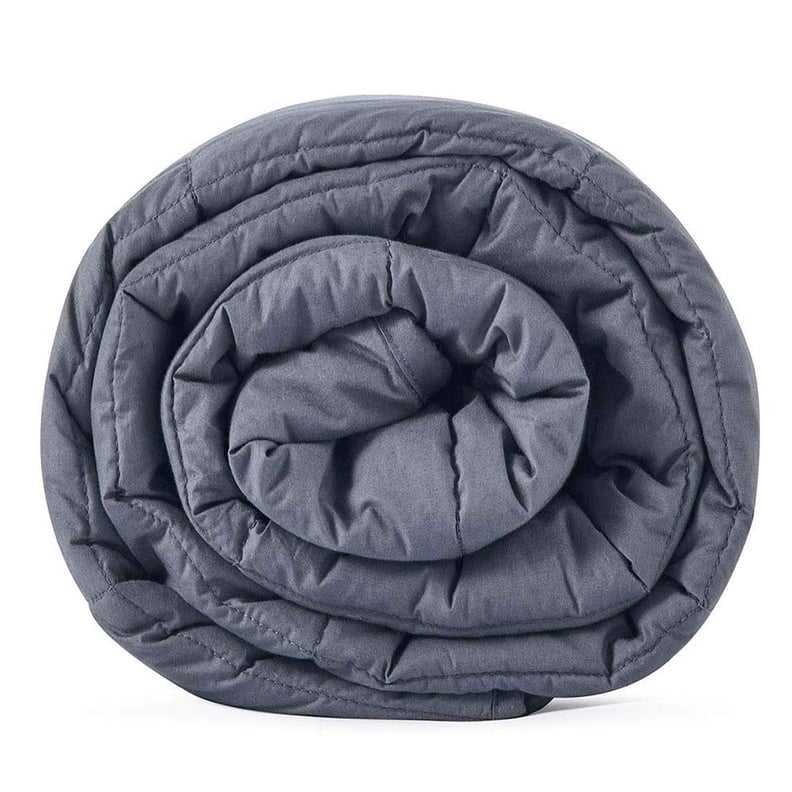 CuteKing Weighted Heavy Blanket
04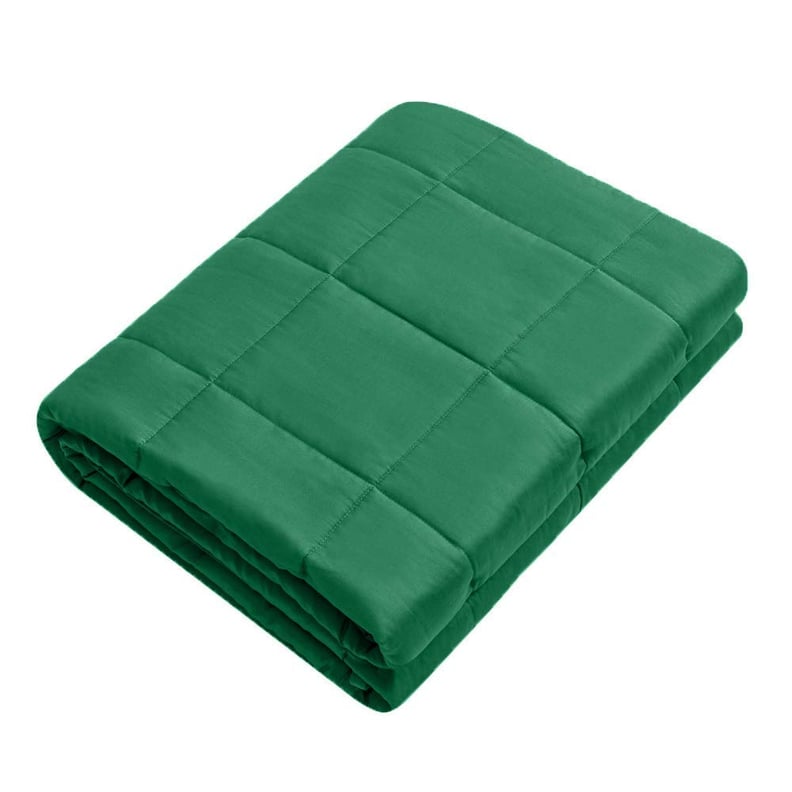 Weighted Idea Weighted Blanket
The Weighted Idea Weighted Blanket ($83) is made with breathable fabric so the extra weight won't make you hot. It also comes in some fun colors, like this green shade.
05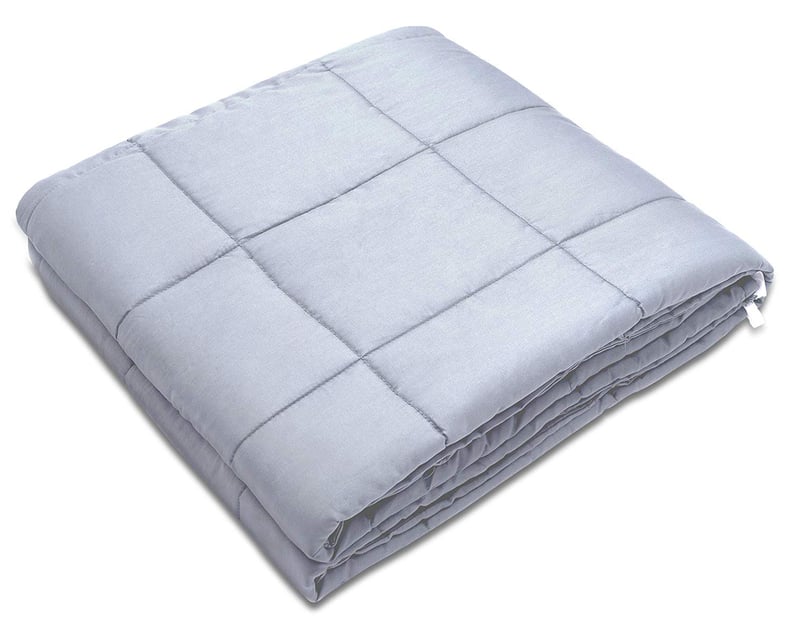 Amy Garden Weighted Blanket
06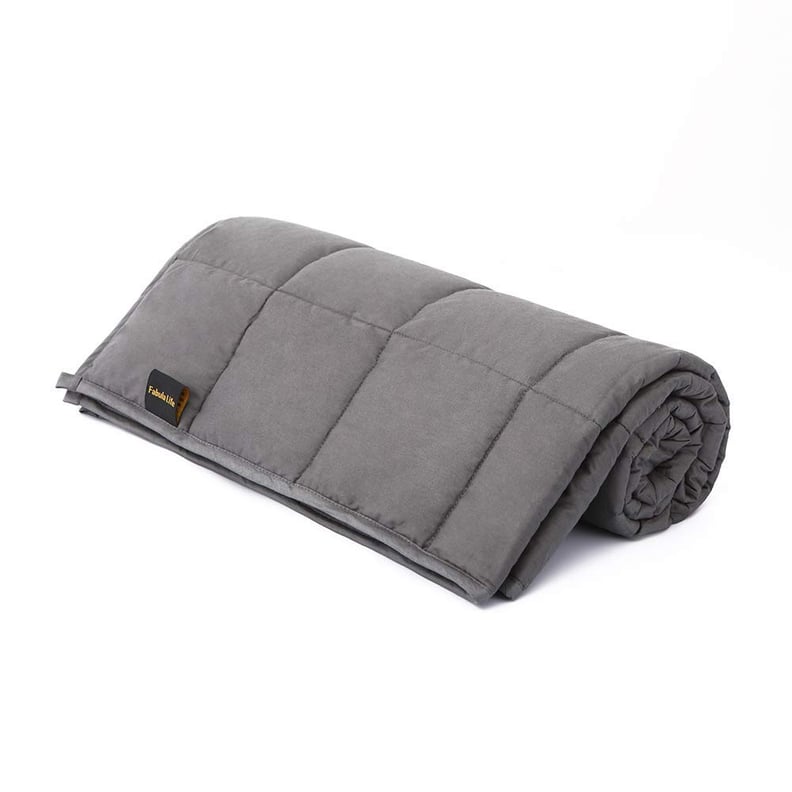 Fabula Life Cool Weighted Blanket
07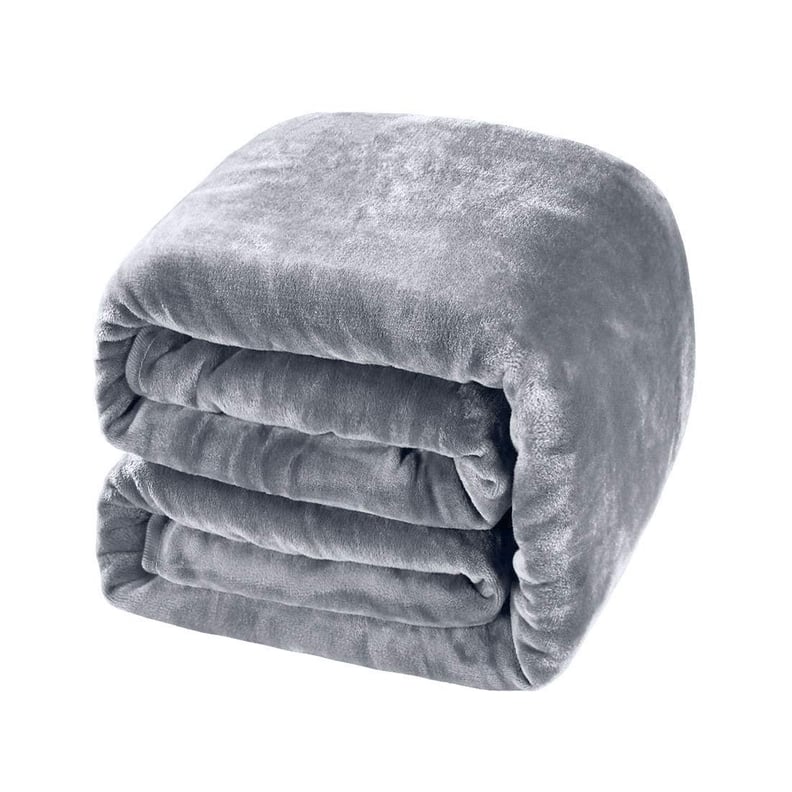 Hiseeme Heavy Weighted Blanket
08