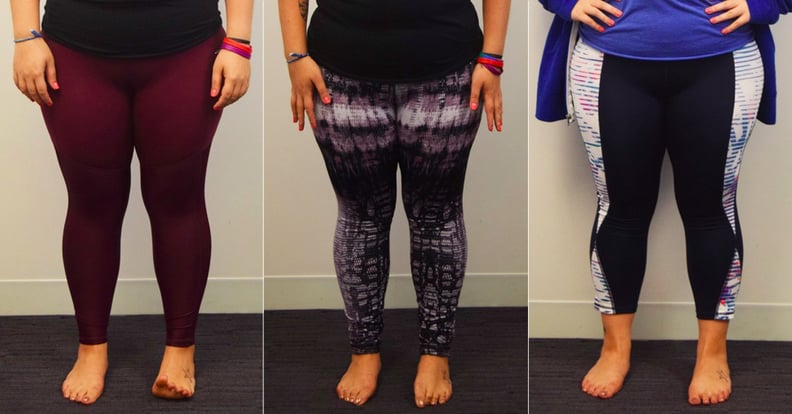 POPSUGAR Photography | Brittni Rhoden
POPSUGAR Photography | Brittni Rhoden
One of my biggest struggles with working out (aside from talking myself into working out), is finding comfortable workout clothes. I love workout clothes so much and tend to wear them a lot for everything other than working out, but then when I go for a run in my "running pants," I realize that they don't work for me. The reason? The junk in my trunk.
I have been blessed with a whole lot of curves, and while I usually love them, sometimes they're a burden. For working out especially, I have found that some workout pants won't stay in place when I set off on a run or start a yoga practice. I can attribute this to not just my butt but also my love handles and my stomach. (Y'all, I have the curves everywhere.) When I ran my first half-marathon, I spent probably the first mile trying to get the waistband on my pants to stay put, and it only finally worked when I was sweaty enough that the material just stuck to my skin.
Since then, I've tried and tested various workout pants solely based on how they perform for someone who is working with their curves. I've gone through a lot of them and have found a few at varying price points, styles, and materials that I'm hoping will suit all of the rest of you out there who are like me and need a quality pair of pants that you can work out in and not have to mess with. These are my favorites when it comes to running and yoga.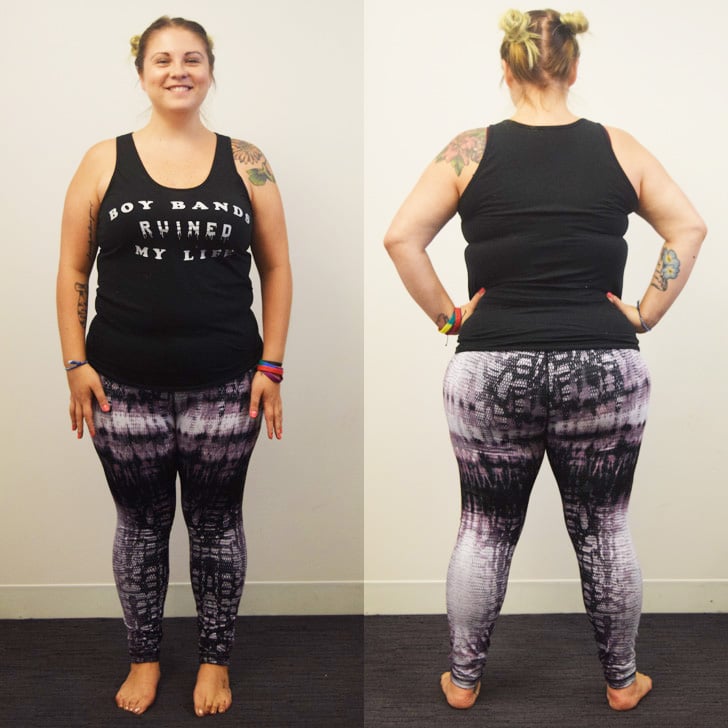 90 Degree by Reflex Printed Yoga Pants
Running: During my run, these stayed in place pretty darn well. The waistband almost completely stayed where it was supposed to, and the material was thick enough to keep me feeling like everything was held into place.
Yoga: During yoga, on the other hand, I had some problems with the waistband. It rolled down a few times, which I honestly expected, but because the material is a bit on the thick side, it's more difficult to quickly situate it back into place to keep going with your practice. The rolling was minimal, though.
Overall: I'd definitely work out in these pants. For the price, they're a great option, and the level of thickness of the material keeps me feeling like everything is in place. However, I'm more inclined to wear these to work out when the weather was cooler, because they do get a bit toasty.
Try them: 90 Degree by Reflex Printed Yoga Pants ($20, originally $88)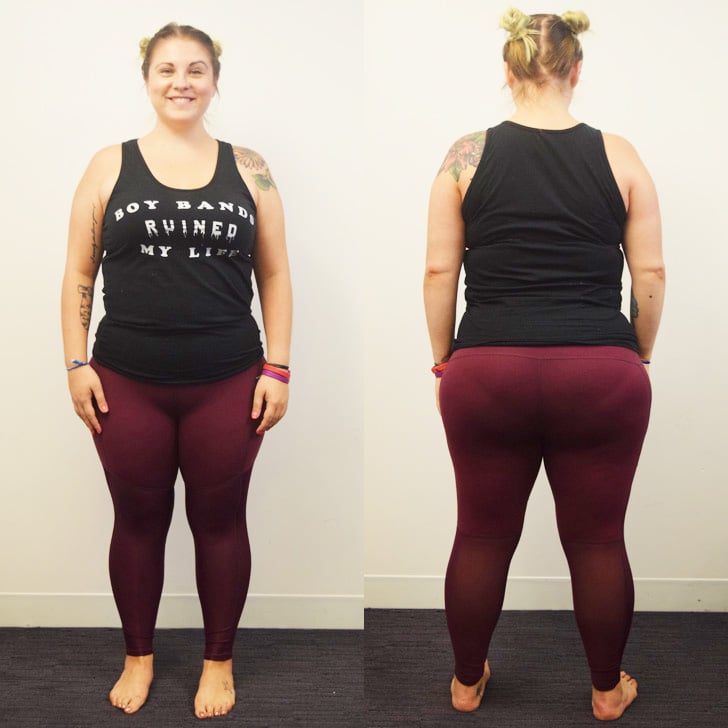 Sweaty Betty Power 7/8 Mesh Leggings
Running: These pants are great to run in. They're lightweight, but still heavy-duty enough to hold all my lumps where they need to be. The waistband never moved.
Yoga: These pants also barely moved during any of my yoga moves. There was some requisite slippage just from bending, but actually, the waistband almost always righted itself.
Overall: These are probably my favorite option for curvy people. The material is lightweight and breathable, but everything is held in place. Even when my butt fat shakes while I'm running, the waistband stays put, and they're super cute.
Try them: Sweaty Betty Power 7/8 Mesh Leggings ($135)
Old Navy Go-Dry Mesh-Trim 7/8-Length Leggings
Running: The waistband on these is so firm that it just doesn't move at all. It didn't matter how much I was bouncing around, it stayed put.
Yoga: In yoga, however, the waistband kept wanting to roll down during a few poses, and I had a hard time making it stay in place.
Overall: I love these for running. They're very tight, which I like for running, and the mesh inserts let my legs get some air. I don't love them as much for yoga, but they still work pretty well.
Try them: Old Navy Go-Dry Mesh-Trim 7/8-Length Leggings ($33)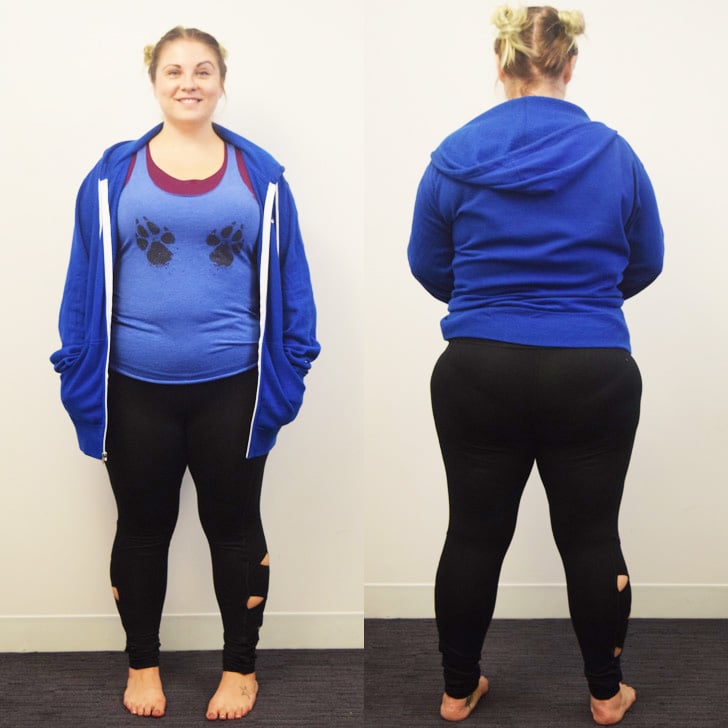 Target C9 Champion Women's Freedom Lattice Cutout Leggings
Running: No matter what I did while running, these pants stayed in place. They sat pretty high on my waist, just where I like them, and never budged.
Yoga: These actually worked really well for yoga too. They moved around a little, but ended up situating themselves.
Overall: These are a great pair of pants for the price. The material on these feels a little more akin to regular leggings rather than activewear, which I don't always love because of the actual feel on my skin, but it's great for some people. If not for that, I'd most definitely wear these for any workout.
Try them: Target C9 Champion Women's Freedom Lattice Cutout Leggings ($28)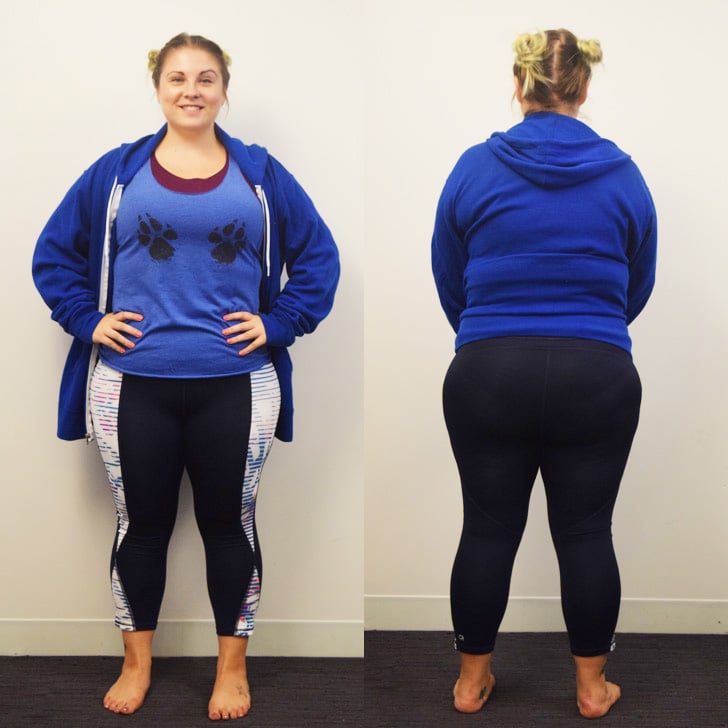 Gap Fit gFast High-Rise Sculpt Compression Capris
Running: These pants are really lightweight, which I love while running, but even better, despite how light the material is, the weight of my butt jiggling couldn't even make the waistband pull down. Win!
Yoga: Just like running, these pants didn't move at all during yoga. I could bend and move, and the waistband barely moved at all.
Overall: Normally, I don't love cropped pants because they just hit me at a weird spot (fun fact: these are capris and are almost full-length on me), but I like that these are a little shorter so my ankles can breathe. The material is really light but still holds everything in place, which I love.
Try them: Gap Fit gFast High-Rise Sculpt Compression Capris ($49, originally $70)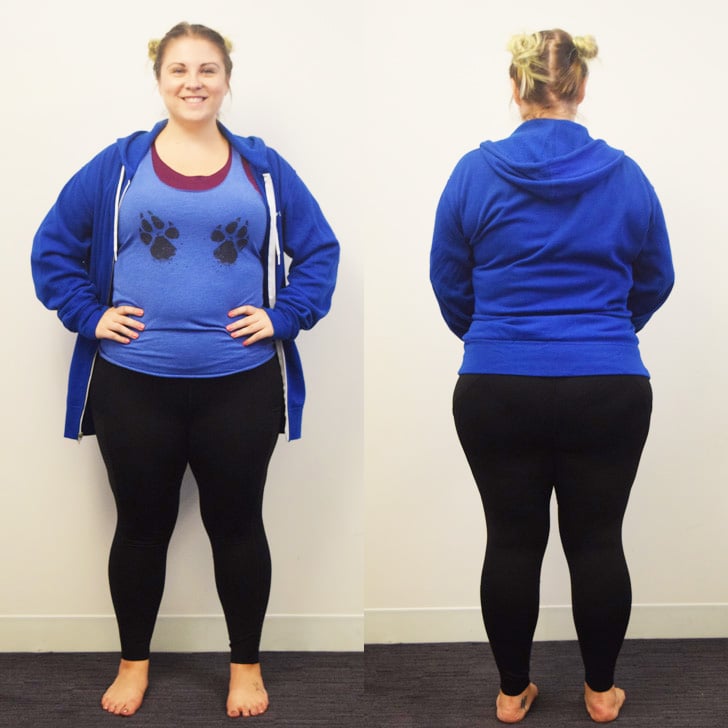 Lululemon Break Free Tight
Running: These pants are actually so lightweight that when all my fat moves while I run, the waistband moves too. It doesn't move a lot, but the weight of my butt definitely tugs it down.
Yoga: The lightweight material in yoga, however, works well because the material just slides along my skin when I move, which results in not needing to readjust anything myself.
Overall: I actually love these pants for everyday life. They're ridiculously comfortable, and I now know they work well for yoga. I would probably not recommend them for intense cardio because there's a good chance they'll slip, though.
Try them: Lululemon Break Free Tight ($128)