Blake Lively Says Having Kids Made Her Feel "at Ease"
Blake Lively Says She's "Never Felt More Myself" Since Having Her Daughters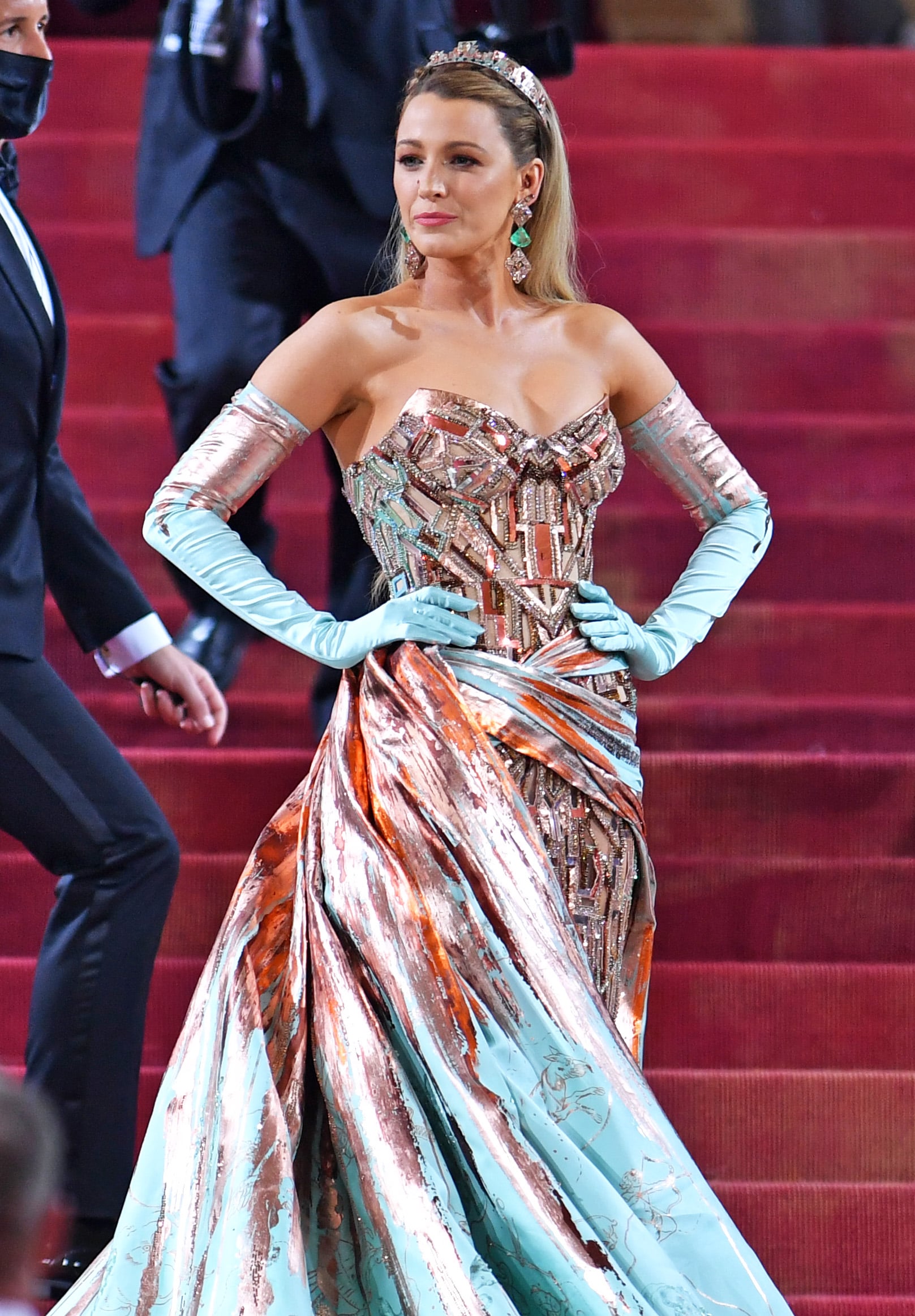 Actress, entrepreneur, and mother Blake Lively recently revealed how her daughters have helped her navigate who she is. "I think having children, for me, made me feel so much more in my skin," the actress said in a recent interview with Forbes. "I never felt more myself or at ease in my own body or more confident — not to say that there aren't a bevy of insecurities coming at me a million times a day, but I just feel incredibly settled."
For the "Gossip Girl" alum, having children not only changed the way she views herself, but also the companies and brands she chooses to work with. Lively said that having children has prompted her to only pursue "meaningful collaborations."
"I believe in really valuable collaborations, and that's where I'm getting my fulfillment these days, and I've never been happier, professionally," the 2022 Met Gala cochair said.
Lively also noted that her family, including husband and actor Ryan Reynolds, is central to her decision-making process. "So whenever I create something, I create something with family in mind, because that's just how I live."
Lively's children were even at the top of her mind when she was developing her most recent creation, Betty Buzz — a line of sparkling nonalcoholic beverage mixers. "That's part of the reason why Betty Buzz was important to us — that my kids could drink them as well as me," Lively said. "That it wouldn't be ingredients that I would feel bad about them putting in their bodies."
As for her acting career, the entrepreneur said that she aims to develop and star in films that her children would be "proud" to see her in. "Family is at the root of everything I do, and it's why I feel good about what I'm doing — because it has a real meaning and heart behind it all," she said.