Can You Get Decaf Fall Drinks at Starbucks?
You Can Get Decaf Pumpkin Spice Lattes at Starbucks, and This Is Wonderful News to Me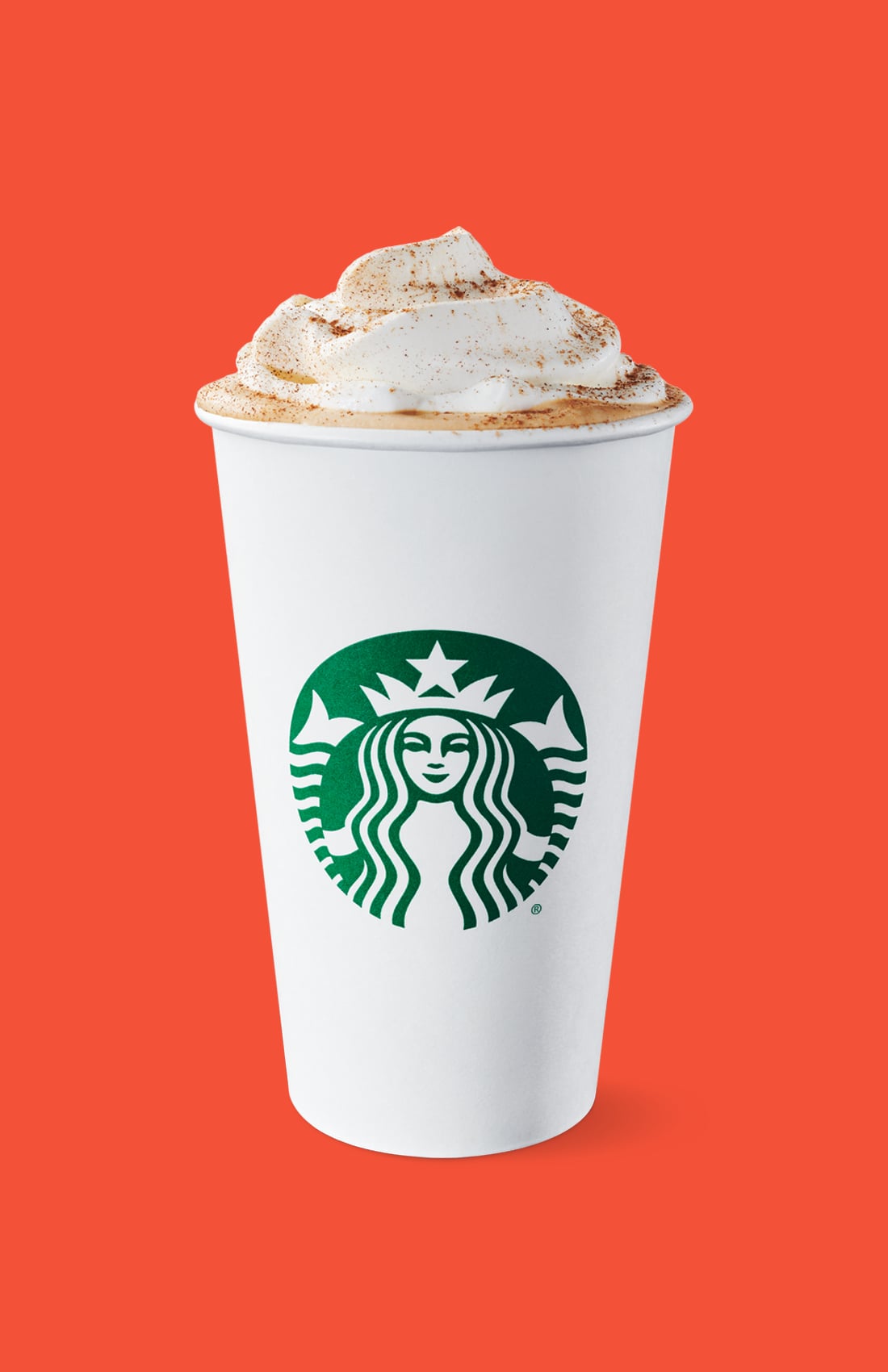 Something miraculous happened to me the other week, and it goes like this: a woman taking my order at the Starbucks near my office looked utterly surprised when I was surprised that I could get a decaf Pumpkin Spice Latte. She couldn't help but laugh at my incredulous response — I leaned in real close as if she'd just revealed some secret-menu off-limits information I wasn't supposed to say out loud, let alone know about. "No, really, you can absolutely do that!" she told me. So, when the barista called my name and I took a sip of my very own, very first decaf PSL, I was overjoyed. I could have a steaming hot latte of the pumpkin spice variety that tasted just like the real thing — after all, that's what it was — without the caffeine.
A Starbucks representative confirmed this and much more. Starbucks launched its annual Pumpkin Spice Latte on Aug. 27 this year. Along with the PSL, which has 150 mg of caffeine, the other Fall drinks are the returning favorite Salted Caramel Mocha (175 mg of caffeine) and Pumpkin Cream Cold Brew (185 mg of caffeine), the first new pumpkin coffee in over a decade and a half. "The PSL and Salted Caramel Mocha are available to order decaf as both hot and iced beverages," the Starbucks rep told POPSUGAR. "We do not offer a decaf version of the Pumpkin Cream Cold Brew."
That's hot or iced decaf PSL and Salted Caramel Mocha — got it? As the Starbucks cashier told me at the store, anything that they use the espresso machine for (PSL and Salted Caramel Mocha, for example) they can make decaf. Their cold brew drinks, like the Pumpkin Cream Cold Brew, are pre-made with caffeine.
Starbucks does also offer an assortment of decaf coffee and herbal teas if you're not into these decaf Fall beverages. But, if it's the middle of the afternoon and you crave the taste of Autumn but don't want to jeopardize a good night's sleep, or if you're like me and can't have caffeine because of health reasons, know that classics such as the PSL can come decaffeinated. This also goes to show that it never hurts to ask. Sure, the baristas may laugh, but you'll get your delicious decaf fix.
Image Source: Starbucks