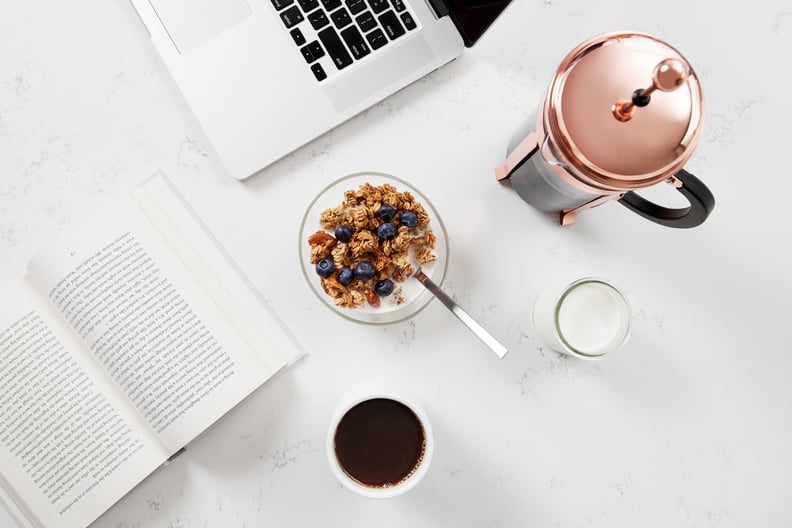 POPSUGAR Photography | Lexi Lambros
POPSUGAR Photography | Lexi Lambros
As POPSUGAR editors, we independently select and write about stuff we love and think you'll like too. If you buy a product we have recommended, we may receive affiliate commission, which in turn supports our work.
Low-carb cereals are out there (we've got 11 dietitian-approved picks ahead), but they're tricky to find, because cereal is made from grains, which are carbs by definition. That doesn't mean you can't make smart, relatively low-carb choices, or that cereals, especially those with whole grains, can't fit into your balanced eating plan. "Whole grains are part of a healthy diet," said registered dietitian and certified diabetes educator Ana Hill, LD. "They provide fiber, vitamins, and minerals."
The key is to make sure your cereal gives you more than just carbs. Macronutrients like protein and fiber are key for a balanced breakfast that'll keep you satisfied for the whole morning. You probably won't find healthy cereals with five grams of carbs, but that's OK; if the carbs you're having are satisfying, healthy, tasty, and helping you consume other important nutrients, then it's a win. Check out these healthy picks to get you started, all recommended by registered dietitians.
— Additional reporting by India Yaffe
01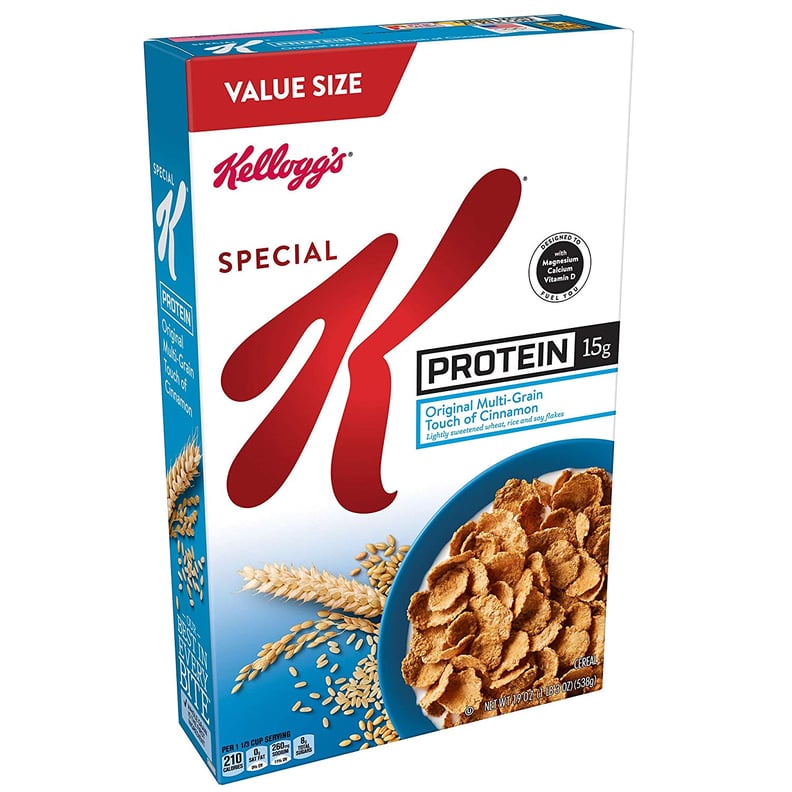 A High Fiber Cereal: Special K Protein
"I look for cereals that have high protein and high fiber," Ana told POPSUGAR. She likes Special K Protein ($5), which has 39 grams of carbohydrates but includes high fiber and protein to make it a filling, nutritional breakfast.
Calories: 210
Carbs: 39 grams
Protein: 15 grams
Fiber: 5 grams
Fat: 1.5 grams
02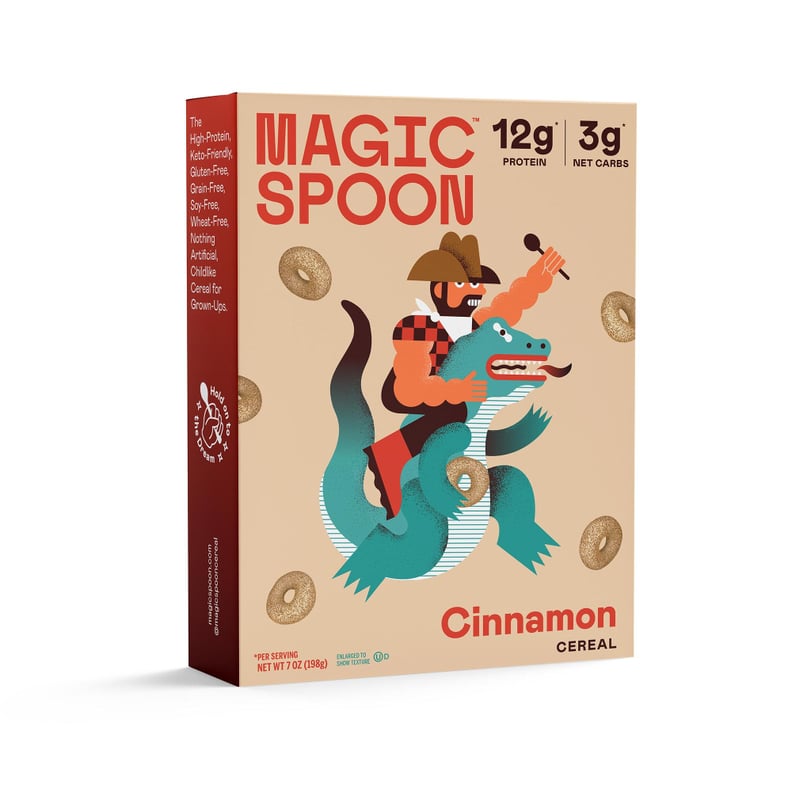 Sweet Cinnamon Cereal: Magic Spoon Cereal
"Many low-carb cereals use sugar alcohols like maltitol or artificial sweeteners like sucralose," said Andres Ayesta, MS, RD, LD, owner and founder of Vive Nutrition in Tampa, Fla. He looks for products with more natural sweeteners, such as monk fruit extract or Stevia, and found a great option in Magic Spoon Cereal ($39 for a four-pack). Plus it's low-carb, with 15 grams per serving!
Calories: 140
Carbs: 15 grams
Protein: 12 grams
Fiber: 1 grams
Fat: 7 grams
03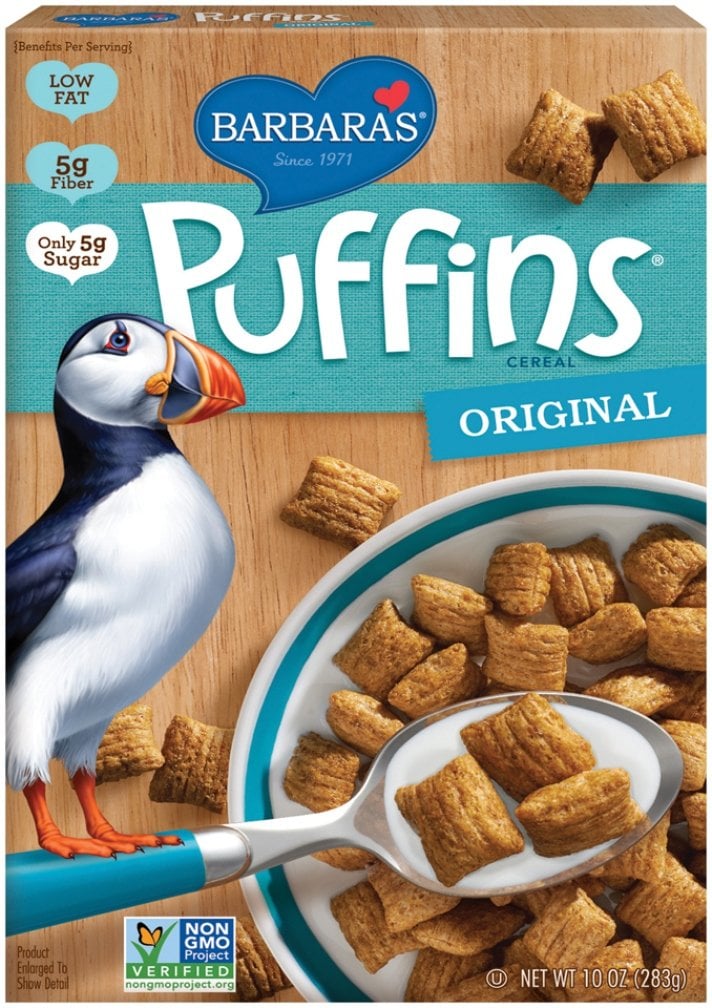 Cereal Under 100 Calories: Barbara's Original Puffins
Barbara's Original Puffins ($43 for a six-pack) is a favorite low-carb cereal of Kelly Springer, MS, RD, CDN. She said that it's satisfying, crunchy, and has less than eight percent of your daily value of carbohydrates, plus five grams of protein. "It is also low fat, vegan and made with whole grains. I love this cereal with my favorite dairy-alternative milk," Kelly told POPSUGAR.
Calories: 90
Carbs: 24 grams
Protein: 3 grams
Fiber: 1 gram
Fat: 1 gram
04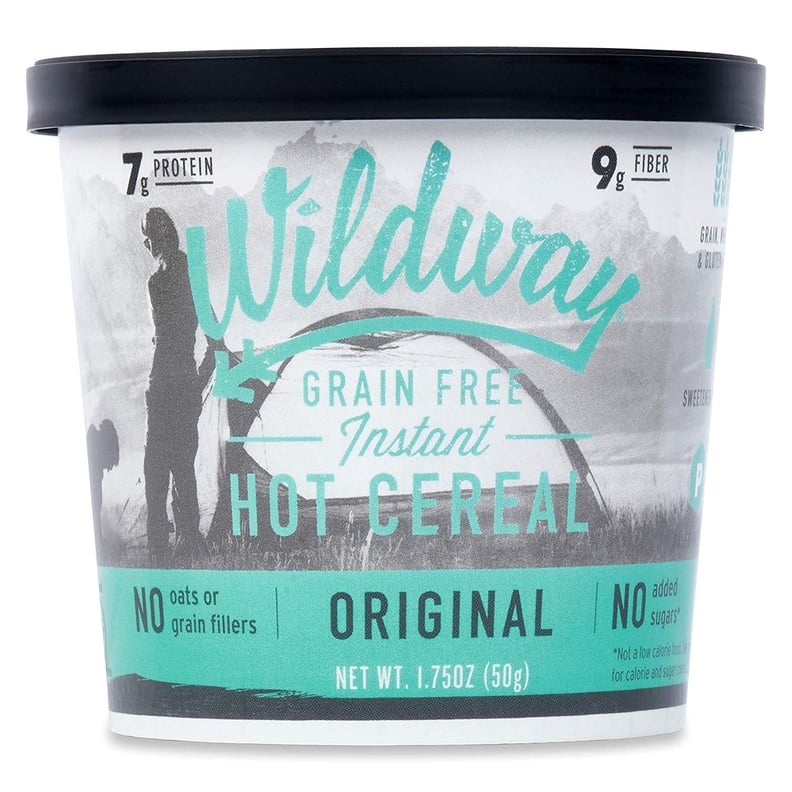 Grain Free Hot Cereal: Wildway Vegan Hot Cereal Cups
Wildway Vegan Hot Cereal Cups ($26 for a four-pack) are grain-free, low-carb, and low-sugar, making them a great fit for anyone on a low-carb, paleo, or even keto lifestyle, said Samantha Presicci, RD, LD, CPT, lead dietitian at Snap Kitchen. "I'd recommend this to anyone, whether they're losing weight or not, because it's a better alternative to the conventional carb-heavy breakfast of oatmeal, cereal or baked goods," she said. You can mix it with water or milk, add collagen for extra protein, or top with nut butter.
Calories: 270
Carbs: 17 grams
Protein: 7 grams
Fiber: 8 grams
Fat: 20 grams
05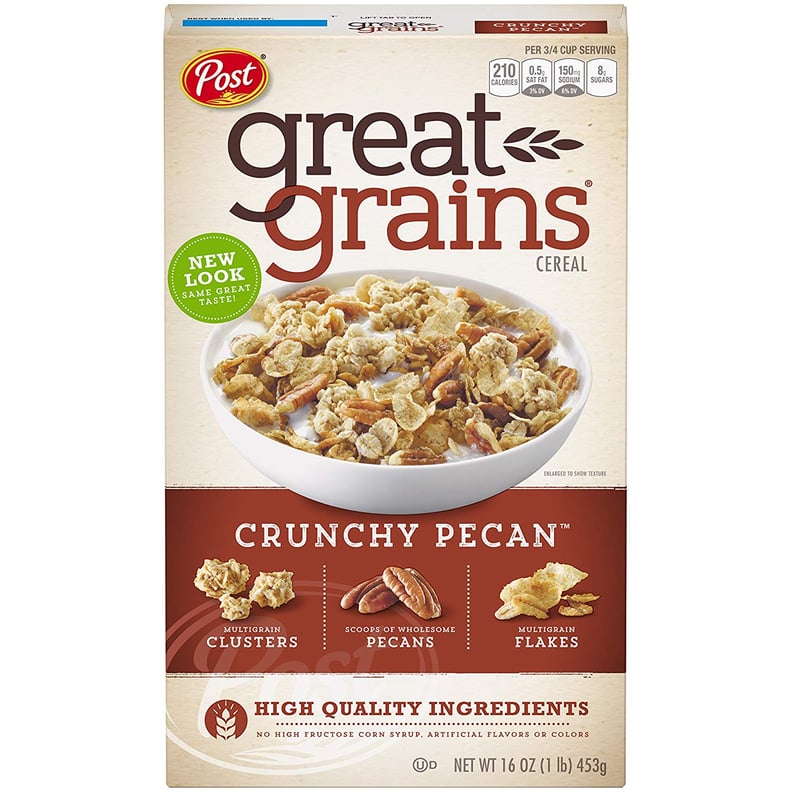 Crunchy Low-Sugar Cereal: Post Crunchy Pecan Great Grains
Jennifer Singh, RD, LDN, said that her rule of thumb for cereal is less than 10 grams of sugar per serving, and a combined amount of protein and fiber that surpass the sugar. Post Crunchy Pecan Great Grains ($39 for a pack of seven) meets those standards and is pretty low-carb to boot. "It has good flavor and texture," Jennifer added.
Calories: 210
Carbs: 38 grams
Protein: 5 grams
Fiber: 5 grams
Fat: 6 grams
06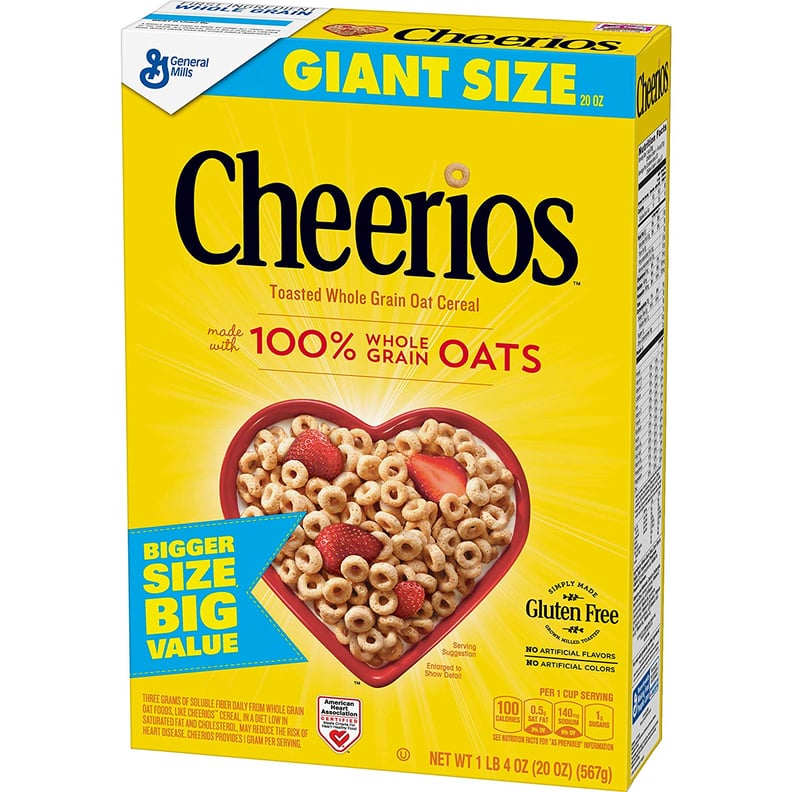 Classic Healthy Cereal: Cheerios
Classic Cheerios ($5) are "low in sugar, a good source of several vitamins and minerals, and easy to find in stores," said Kristian Morey, RD, LD, a clinical dietitian at the Center for Endocrinology at Mercy Medical Center in Baltimore. She eats hers with a low-sugar yogurt for extra protein and tops it with vanilla extract, cinnamon, coconut flakes, or chia seeds. "This makes for a breakfast that's under 300 calories, great for those trying to lose weight," she told POPSUGAR.
Calories: 140
Carbs: 29 grams
Protein: 5 grams
Fiber: 4 grams
Fat: 2.5 grams
07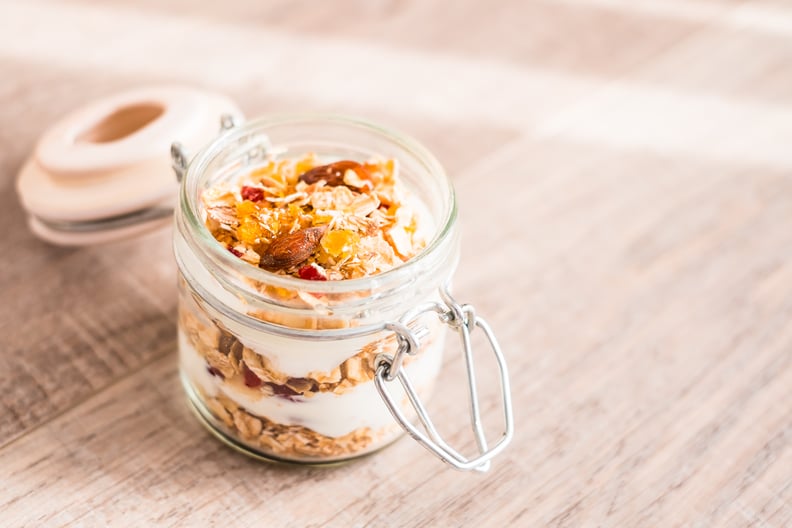 Homemade Muesli
Danielle Schaub, MSPH, RD, culinary and nutrition manager at Territory Foods, didn't recommend a specific brand. Instead, she shared her own version of a low-carb cereal: a cheap, homemade muesli recipe. Simply mix up pumpkin seeds, unsweetened coconut flakes, pecans, hemp hearts, cinnamon, vanilla, and dried blueberries, then toast it in the oven at 350 degrees for seven to eight minutes. "It's delicious on its own, in a bowl with almond milk, or on top of low-sugar Greek yogurt," Danielle said.
08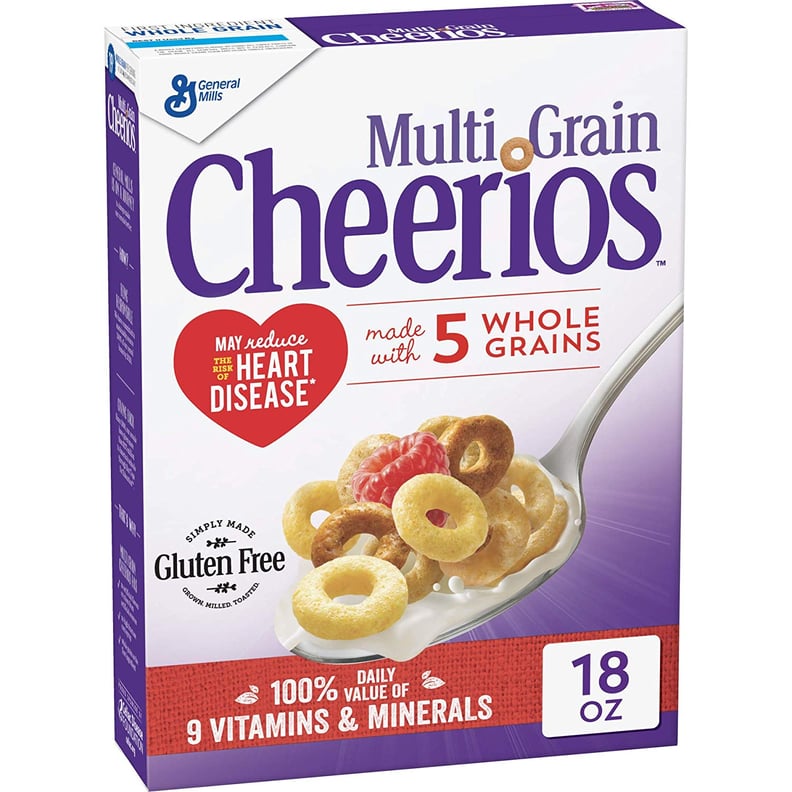 Gluten Free Cereal: Multi-Grain Cheerios
Jennifer says many of her clients love Honey Nut Cheerios, and she's found that swapping them for Multi-Grain Cheerios ($14 for a two-pack) is a good compromise. She recommends eating them with milk or soy milk or with a side of hard-boiled egg or cottage cheese for extra protein.
Calories: 110
Carbs: 24 grams
Protein: 2 grams
Fiber: 3 grams
Fat: 1.5 grams
09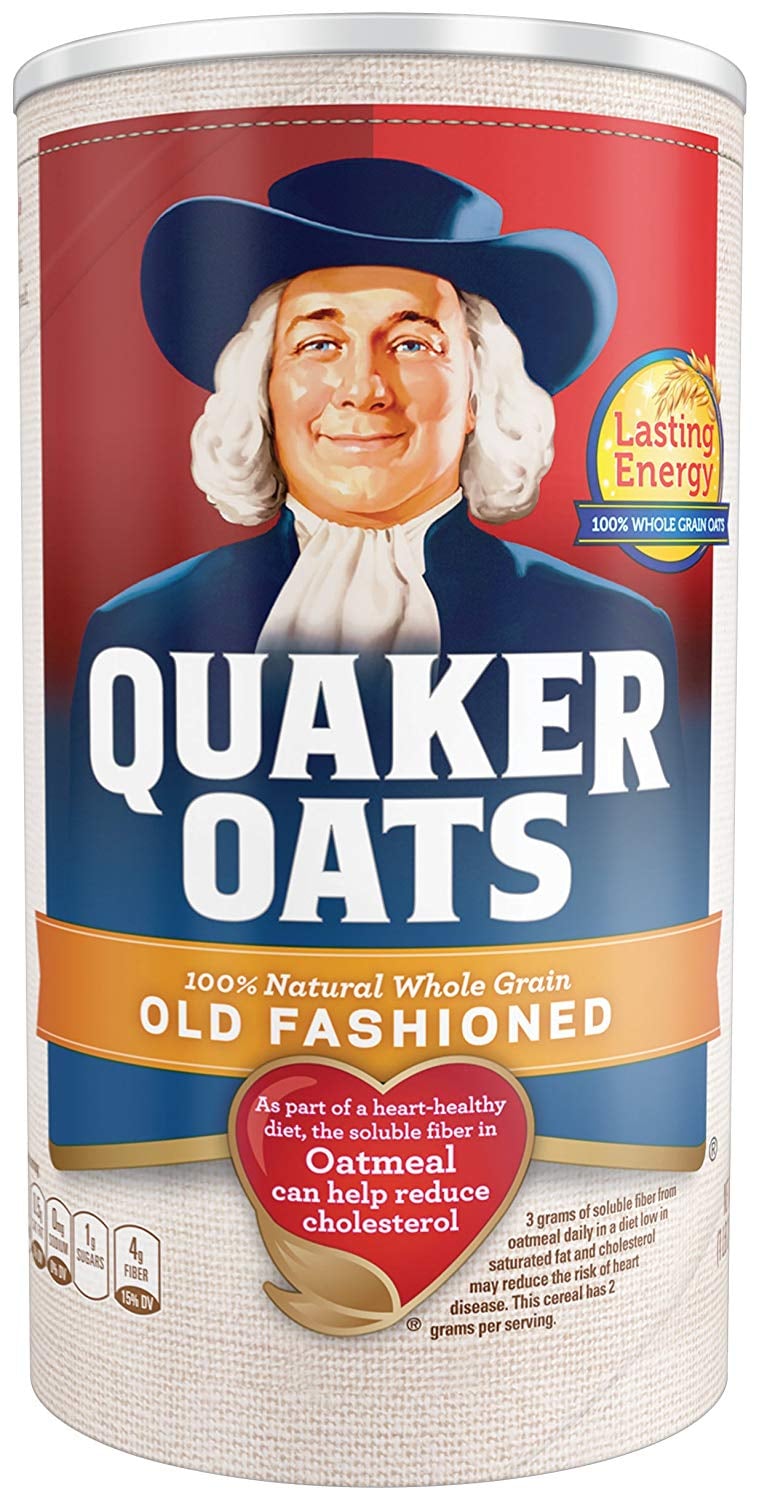 Hot Cereal: Old-Fashioned Oatmeal
Diana Gariglio-Clelland, a registered dietitian at Balance One Supplements, recommended oatmeal like Old-Fashioned Quaker Oats ($4) because it has more fiber than most cold cereals and doesn't contain any added sugar. That combo also makes it a good carb and a great choice if you're trying to lose weight, she told POPSUGAR. Adding a protein source like chopped nuts makes it even more filling, which reduces hunger and cravings, Diana added.
Calories: 150
Carbs: 27 grams
Protein: 5 grams
Fiber: 4 grams
Fat: 3 grams
10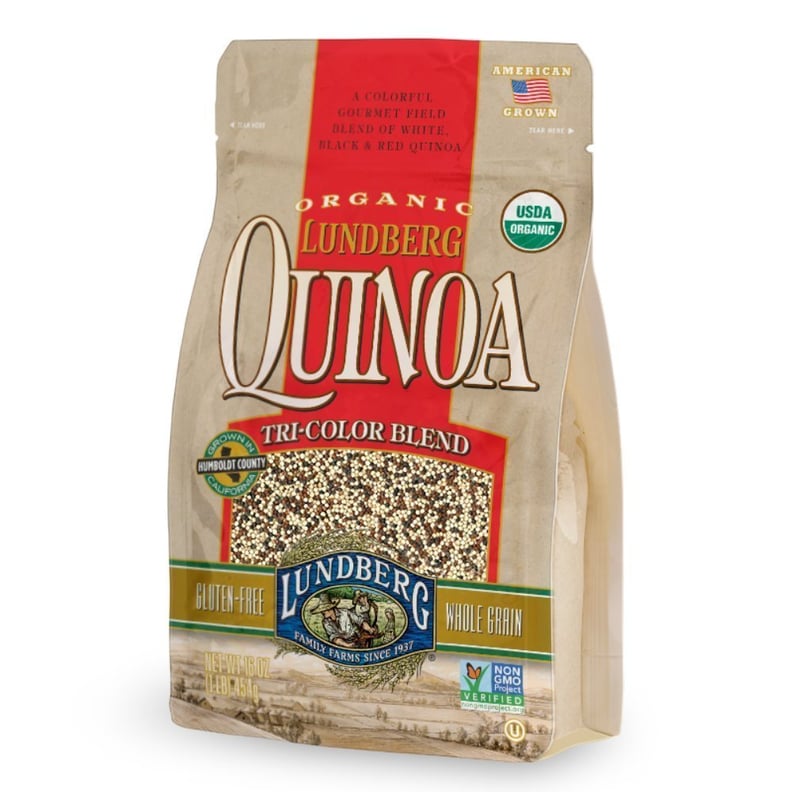 A New Kind of Hot Cereal: Quinoa
Quinoa for breakfast? Yep! Registered dietitian Shira Sussi mixes a cup or half a cup of cold, cooked quinoa, like this Lundberg Tri Color Quinoa ($12), with a scoop of nut butter, a handful of berries, some maple syrup, and any kind of milk for a tasty low-carb cereal substitute. "This homemade breakfast cereal will have much less additives than any shelf-stable cereal you buy at the store," she told POPSUGAR.
Calories: 190
Carbs: 37 grams
Protein: 8 grams
Fiber: 6 grams
Fat: 1 gram
11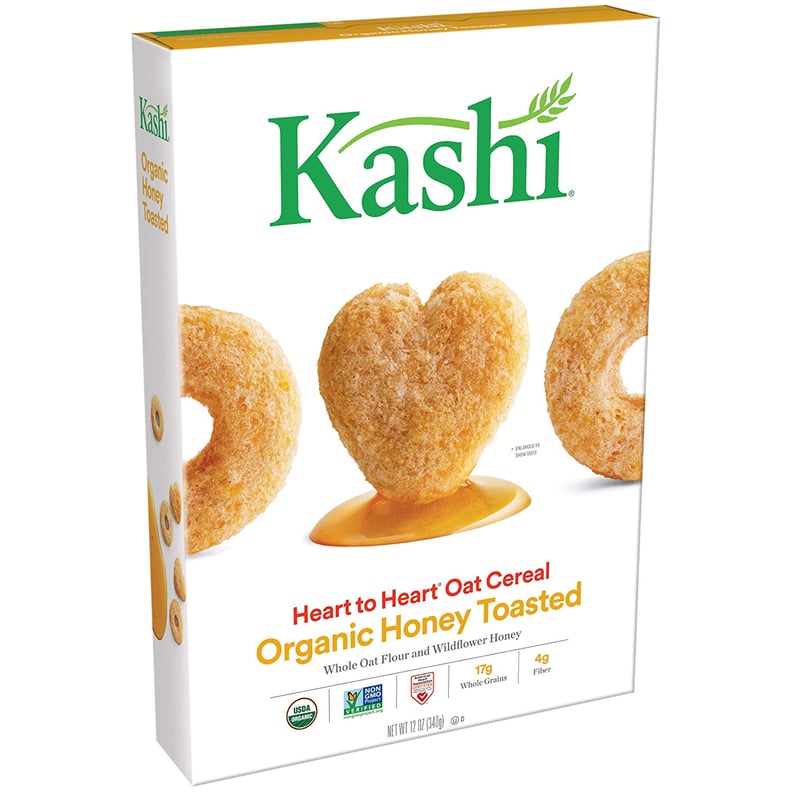 Heart Shaped Cereal: Kashi Heart to Heart Breakfast Oat Cereal, Organic Honey Toasted
"This cereal is so yummy, but also healthy," said registered dietitian Nia Rennix of Kashi Heart to Heart Breakfast Oat Cereal ($4). It's high in protein and fiber while staying lower in sugar than most breakfast cereal. She recommended sticking to the 2/3 cup serving size if you're looking to lose weight and pairing it with a rich protein source like turkey bacon to keep you full for longer.
Calories: 150
Carbs: 34 grams
Protein: 4 grams
Fiber: 5 grams
Fat: 2.5 grams