Magic Spoon Cereal
This Cereal Has 12 Grams of Protein and 3 Net Carbs — and It Tastes Like Your Childhood
As POPSUGAR editors, we independently select and write about stuff we love and think you'll like too. If you buy a product we have recommended, we may receive affiliate commission, which in turn supports our work.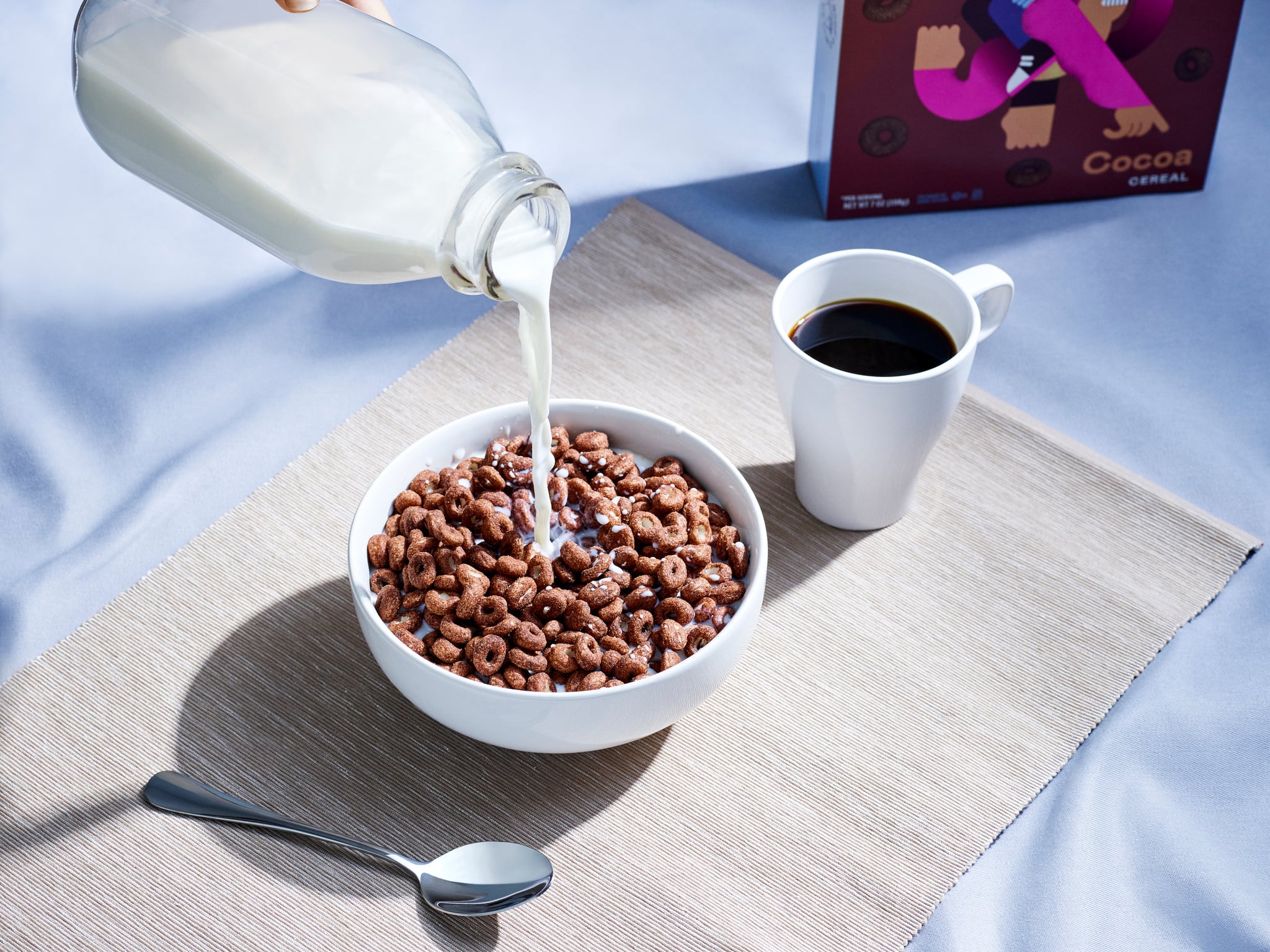 Cereal is one of those foods that makes everything better. Bad mood? Grab a bowl of cereal. Want a late night snack? Grab a bowl of cereal. Hungover? Grab a bowl of cereal. As you can tell, we're cereal fanatics — especially because preparing a bowl requires zero cooking skills.

We recently stumbled across the new Magic Spoon cereal, and we can't wait to test it out. You may be wondering why we're hype about cereal, but Magic Spoon isn't your regular degular cereal, folks. It comes in four flavors — fruity, frosted, cocoa, and cinnamon — and packs 12 grams of protein and three grams of net carbs per serving.
Not to mention, it's keto-friendly, gluten-free, grain-free, and non-GMO. If that doesn't have you ready to give it a shot, it's also free of cane sugar, corn syrup, and sugar alcohols. All of that is to say: it's pretty healthy for a bowl of cereal.

Unfortunately, you won't be able to pick up a box from your favorite grocery store. Instead, you can order a Magic Spoon variety box ($39 for four boxes) online. If you're on the fence, the Magic Spoon website says you can try it risk-free, "100-percent happiness guaranteed."
We definitely plan on stashing a box or two at work and munching on the rest at home. Now, we've just go to decide which flavor we want to try first!
Image Source: Magic Spoon