Epidemiologist: We Need to Change How We Think of COVID-19
Epidemiologist Says You're Viewing COVID-19 Wrong If You Aren't Concerned About Others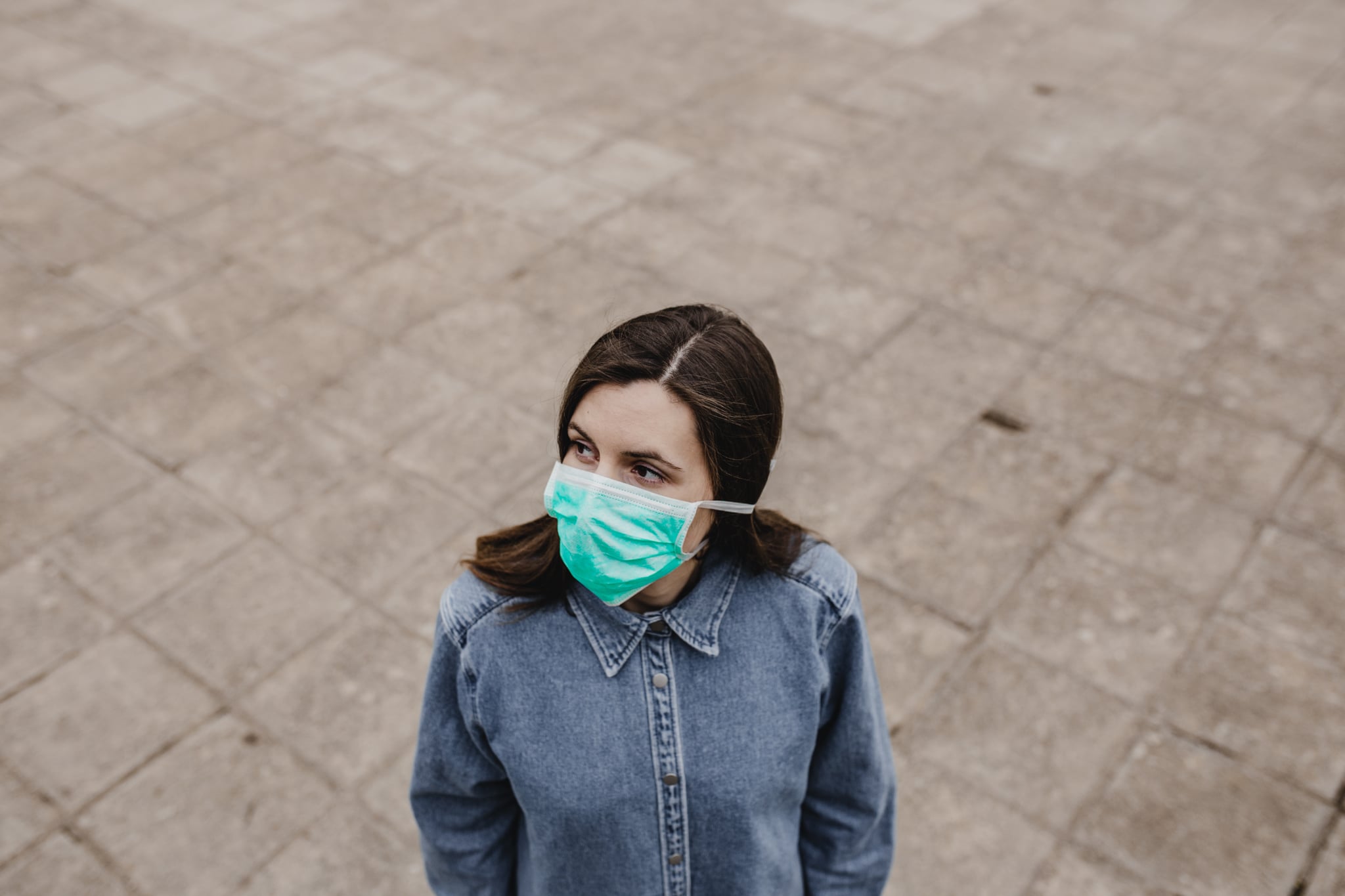 Experts say the United States is still in the first wave of the novel coronavirus (COVID-19) pandemic because, as of now, cases are spiking in some places across the country, especially in areas that were among the first to reopen. And according to new data from JAMA Internal Medicine, although there are four million confirmed COVID-19 cases in the US, the number might actually be 10 times higher.
The gist of it is that things aren't getting any better as a country. In fact, over 150 scientists, medical professionals, nurses, and teachers across the US signed an open letter urging the nation to collectively shut down given that we've still had the most fatalities overall out of any country affected by this virus. Additionally, they say testing capacity needs to be increased (at the time of the open letter's publishing, they noted we had only 35 percent of the testing capacity we need, and as of July 28, we are at 38 percent, according to The New York Times), and they say the country should get its "priorities straight." They aren't alone.
Janet Baseman, PhD, MPH, associate dean of the school of public health and professor of epidemiology at the University of Washington, told POPSUGAR that until we all start thinking about COVID-19 from a community standpoint ("How can I protect myself and others?") instead of a personal standpoint ("How can I protect myself?"), we aren't going to see progress in decreasing community transmission.
We need a layered approach consisting of physical distancing, handwashing, and mask wearing, Dr. Baseman said. But masks specifically, she stressed, are getting politicized to the point where, despite recommendations from the CDC along with evidence that masking works to thwart the spread of COVID-19, especially when mask mandates are imposed, people still refuse to wear them. There's the argument that masks take away liberty, and some have pointed to discomfort being a factor for resistance.
The CDC notes that face coverings should not be worn by children under the age of 2 or by those who have trouble breathing. A pulmonary critical care physician at UCLA did tell POPSUGAR in a previous interview that she believes there are no pulmonary conditions that would make wearing a face mask out in public dangerous. However, a pulmonologist from Mount Sinai Beth Israel told us in a different interview that those with lung conditions like asthma or with heart conditions should be more cautious when working out with a face mask on and should consult with their doctor first.
When it comes down to it, masks are not 100-percent effective, especially nonmedical face coverings that the public is urged to wear instead of medical-grade masks, but there's evidence that they greatly reduce the risk of transmission for people as a whole — that's the point. You have to remember that the important aspect of masks is they protect others from virus-containing respiratory droplets you might be dispersing when you talk, cough, or breathe, which is crucial since you might not know you're infected with COVID-19.
For instance, when the director of the CDC, Robert Redfield, MD, and his colleagues urged for a period of national universal masking in a JAMA editorial, they referenced a report where two hairstylists in Springfield, MO, didn't know they'd tested positive for COVID-19. Although the stylists met with 139 clients before they got their results, there was a universal masking policy requiring them and their clients to wear masks. None of those clients or their secondary contacts fell ill after subsequent follow-ups.
"We will rise and fall in this together, as we have seen."
"It really helps for us to be thinking about the fact that we're all in this together," Dr. Baseman said, adding that people need to be willing to see how their behavior impacts their own risk as well as the risk of others (think about those with underlying illnesses who are more at risk and Black, Latinx, and Indigenous communities that are being hit the hardest). "The decisions people make about changing behavior affects not only their own likelihood of getting sick, but also everybody around them and everybody around them," she explained.
Dr. Baseman continued, "We will rise and fall in this together, as we have seen." All of the recommendations — masking, handwashing, and physical distancing — "are going to be valuable until we have herd immunity, better treatments, and a vaccine," Dr. Baseman said. "The more we can all understand that these, really in the scheme of things, small changes to our behaviors and decision-making can affect our own health and the health of our entire communities, is a really powerful message. The better job we can do communicating that, the better job we'll all do moving forward."
POPSUGAR aims to give you the most accurate and up-to-date information about the coronavirus, but details and recommendations about this pandemic may have changed since publication. For the latest information on COVID-19, please check out resources from the WHO, CDC, and local public health departments.