Having a cold is the actual worst. The only thing you can do is try to alleviate the symptoms and ride it out. One way to do that is by using essential oils. There are a wide variety that can come in handy when you have a cold because of their antibacterial and antiviral properties. Essential oils can also help lessen your coughs and make your throat less scratchy, which is always a plus in my book.
Ahead you'll find six essential oils you can use to knock your cold down a few notches. Each of the oils can be used in a variety of ways. Some you ingest, others you diffuse, and some should only be applied to your skin. Take the advice of these experts, and always check with your doctor when treating a bug — especially if you're pregnant, nursing, or on any medications.
01
Eucalyptus
Eucalyptus might help combat coughing and mucous buildup. Rebecca Park, a registered nurse from New York, recommends it because it not only eases your cold symptoms, but has also been shown to inhibit the growth of bacteria.
Dr. Elizabeth Trattner, an acupuncture physician, recommends diffusing the eucalyptus oil or breathing it in. "I like to take a bowl of hot water and drape a towel over my head, creating a tent around the bowl," she told POPSUGAR. "I'll put a few drops of eucalyptus oil in and inhale the steam."
02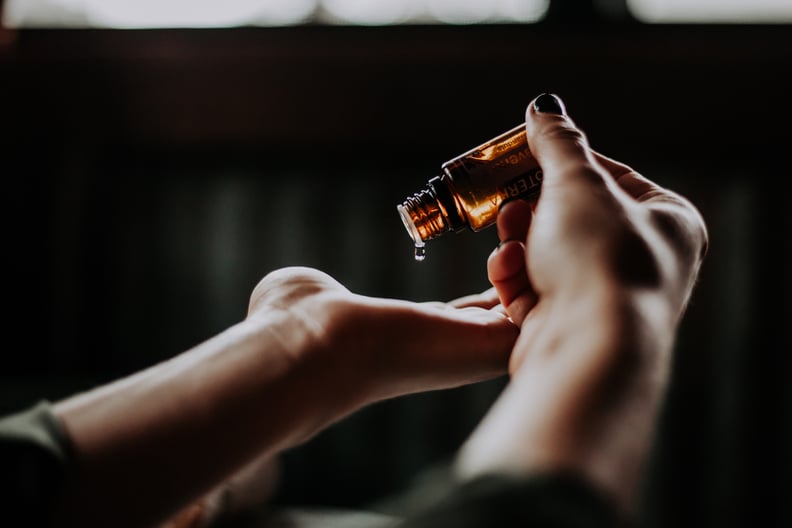 Tea Tree
Tea tree oil is a natural antifungal that comes from the Australian tea tree. According to Dr. Trattner, tea tree oil is best when used in a diluted form or as a lotion. She suggests not using the oil in its pure form on your skin, instead finding a precompounded form that will safely kill off germs and fungus.
03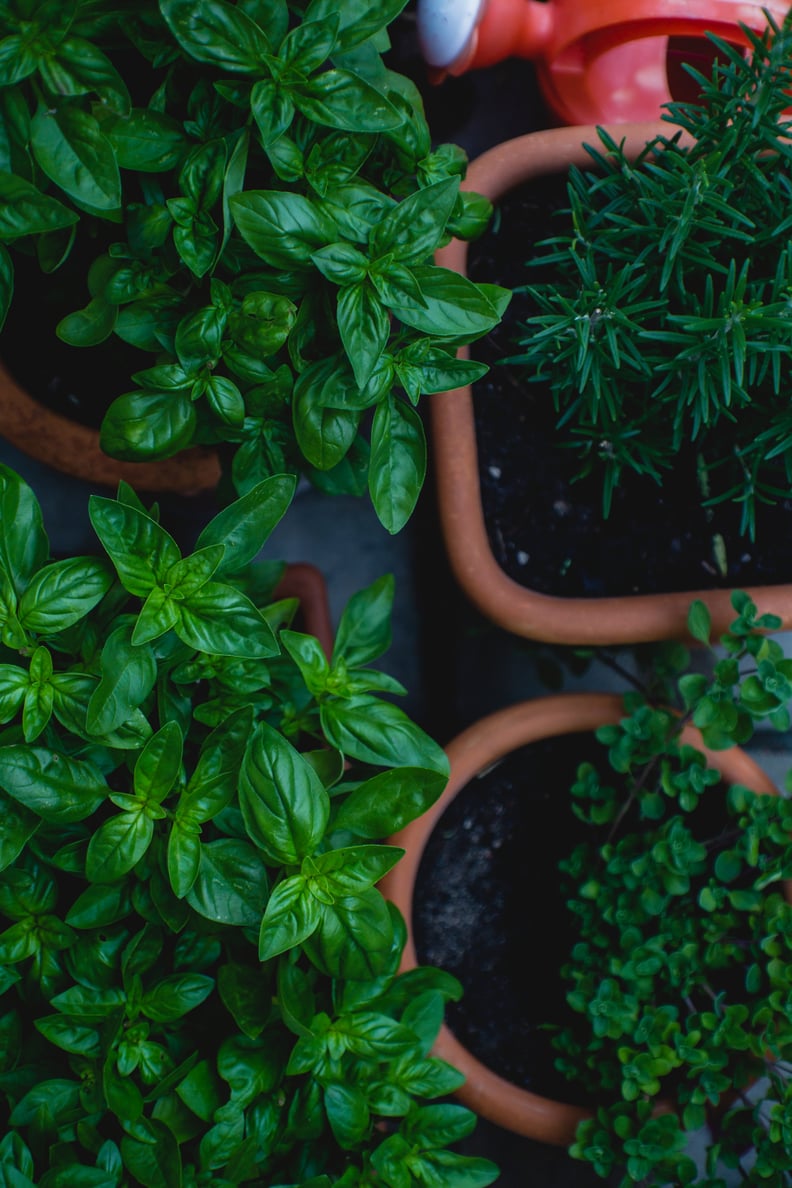 Oregano
One essential oil that you can actually ingest is oregano oil. A study done by the US Department of Agriculture found that oregano oil is strong enough to kill off salmonella, so you can imagine that it's likely to help fight off everyday germs, too. Park suggests taking two to three drops of a diluted oil a day throughout the course of your cold. "Make sure to have a glass of water handy to wash it down," she said. "It's not the tastiest oil in the world!"
04
Thyme
Thyme oil has been shown to prevent the growth of bacteria associated with respiratory illnesses, among others. "Its germ-killing qualities are so effective, you'll find thyme oil as the active ingredient in many commercial green cleaning products," said Dr. Josh Axe, DNM, CNS, DC, founder of Ancient Nutrition and DrAxe.com, who noted that thyme oil is also known to be antiviral. Add it to hot water and inhale the steam.
05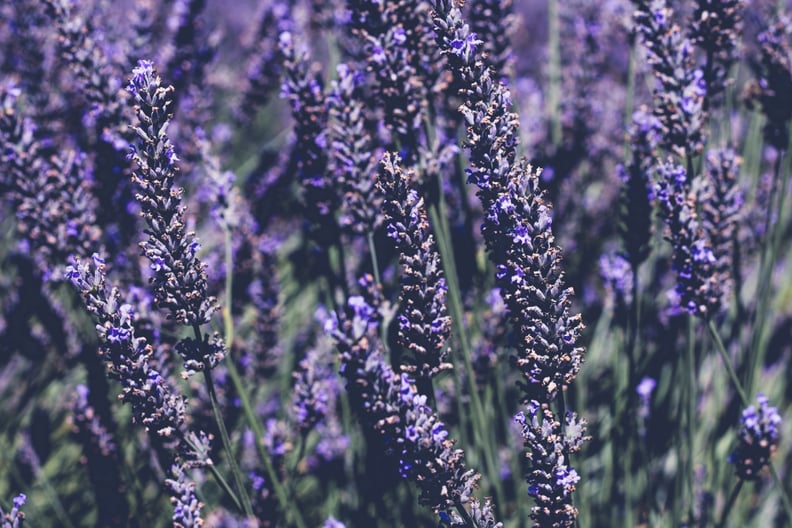 Lavender
Lavender is one of the most widely used and celebrated essential oils. Dr. Trattner recommends it for its ability to fight germs. Try diffusing lavender in your home while you're sick — at the very least, it may help you get some much-needed rest.
06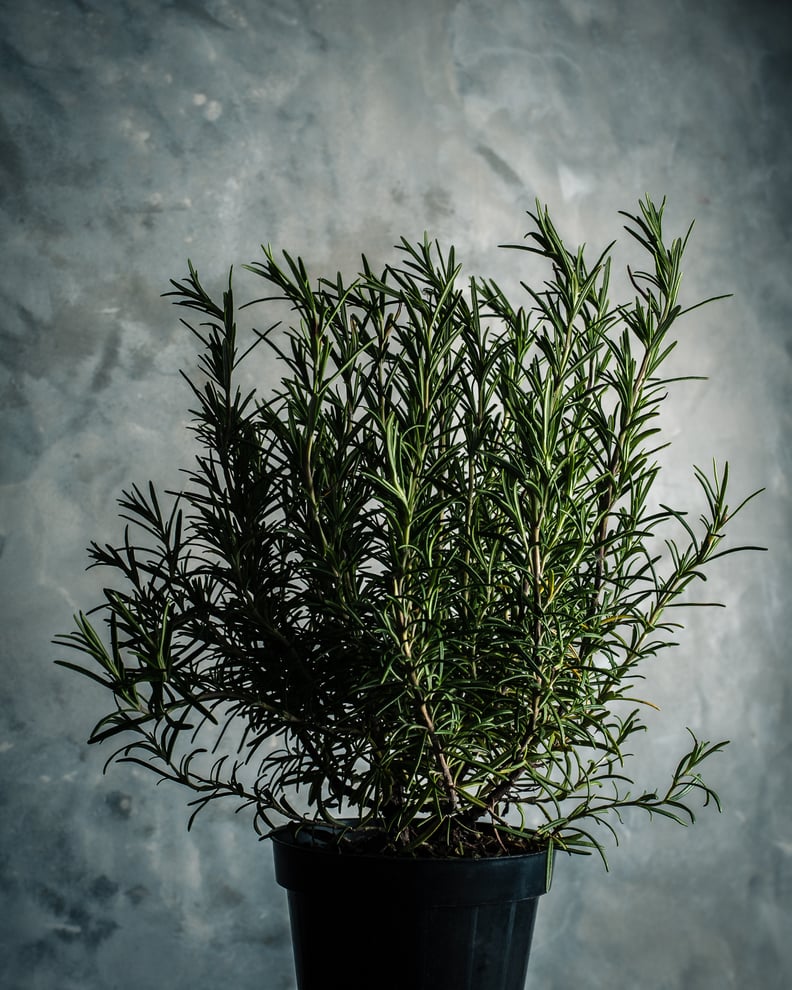 Rosemary
07