Trying to Lose Weight? Don't Make the 9 Fitness Mistakes I Did (That Caused Weight Gain!)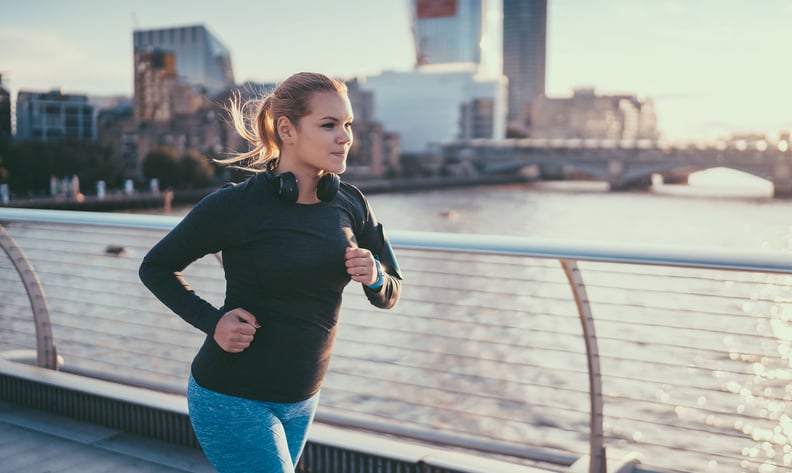 Getty | martin-dm
After gaining the freshman 40 during college, my weight-loss journey was a long one because I made so many mistakes. Many of them were diet-related, including eating too much in general (holy 800-calorie smoothie!), eating too many carbs and not enough protein, and overdoing it on high-calorie "health" foods like nuts. But, I also made many fitness-related mistakes that actually led to weight gain! If you're looking to get leaner with exercise, experts agree — avoid these fitness mistakes.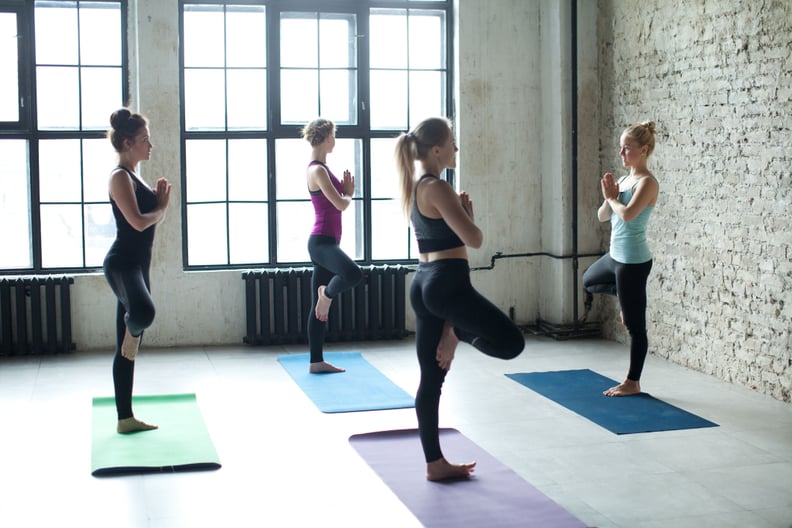 Mistake #1: Not Working Out Hard Enough
Yoga was the very first type of exercise I started doing on my weight-loss journey. Growing up, I didn't do team sports, I didn't play outside much, and yoga was a nice gentle form of movement that made me feel confident (after discovering in my first class that I was surprisingly very flexible).
I loved it so much, I started going five to six times a week, but it just wasn't enough exercise to burn enough calories to lose weight. "If you are not putting 100 percent into your workout, you will not be able to reach those weight-loss goals," said US Olympic boxing coach Cary Williams, who's CEO of Boxing and Barbells.
I also felt like because I was working out, I could eat whatever I wanted. "Even to maintain a healthy weight, you cannot overindulge with your eating or you will just gain weight," explained Cary. She said that the mindset of eating whatever you want just because you work out "has to change in order to see results."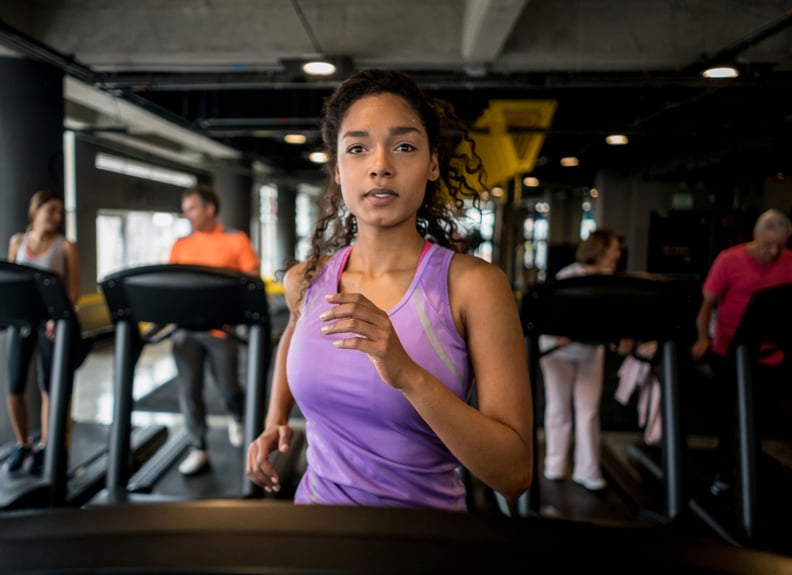 Mistake #2: Only Doing Cardio
Since straight-up yoga wasn't helping me lose weight, a good friend suggested I start doing a little cardio. So I started running, and worked my way up to five times a week and went to yoga maybe once or twice. But focusing on cardio all the time wasn't helping me build the muscle mass needed to burn calories. I was also getting burnt out by only doing cardio, and started to hate my workouts.
"The more you can lift weights, the better, especially for weight loss," explained California-based NASM-certified trainer Adam Padgett. He said that lifting weights builds healthy muscle mass on your frame, "which increases metabolic rate and develops a more 'full' looking physique." He added that weight training actually makes losing weight easier to accomplish.
Only doing one type of cardio is a common mistake, too. "Our bodies acclimate to exercises and become more proficient when we do the same things," explained Cary. If we are only running for cardio, our body will use less energy if we always keep the same pace. If you like running, mix it up by changing intervals and the pace to start seeing changes in your body — this interval treadmill workout is a good place to start. "Then you will plateau again, and will need to change it up again," Cary explained. Keep your body guessing!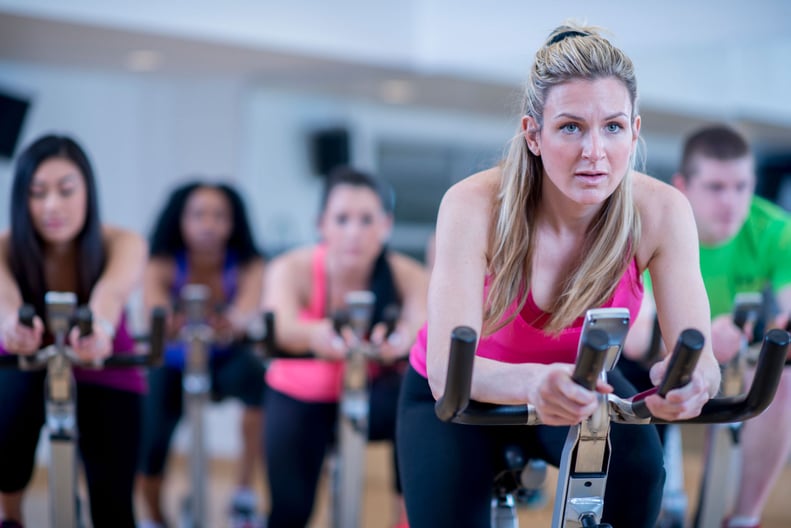 Mistake #3: Doing Workouts That Didn't Inspire Me
After yoga, I started running because it was free, cheap, and easy. I also joined a gym and would ride the stationary bikes when it was raining. Those workouts totally bored me after a while, and not loving my workouts inspired me NOT to work out.
"It's important to find physical activities that you actually enjoy and look forward to," agreed ACE-certified personal trainer Jacquelyn Son, host of the Glow Radio podcast. If you force yourself to do exercise you don't like, you will likely fall off the fitness train and not be able to stick to it consistently. "Being healthy means being happy too! If you are unhappy with your workout, it can lead to more stress, and stress is not going to help you lose weight," Jacquelyn said.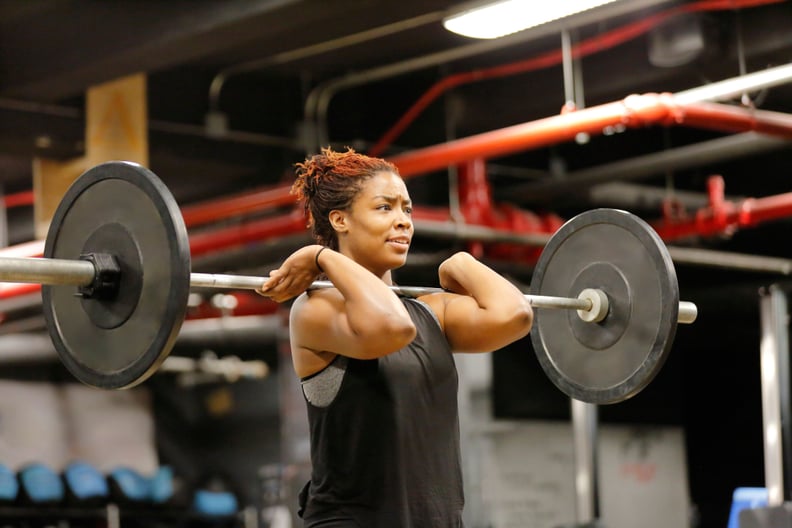 Mistake #4: Only Doing Weights
I gave up running for CrossFit, thinking that I needed to focus on strength training. It definitely sparked my obsession for holding a barbell and swinging a kettlebell, and for challenging gymnastics moves like pull-ups and rope climbs, but without doing much consistent cardio, I ended up gaining weight, and it wasn't just muscle mass.
While lifting weights boosts your metabolism, builds calorie-burning muscle, and can transform your body composition, explained Hawaii-based ACE-certified personal trainer Esther Avant, she recommends "a side of higher-intensity interval training." While CrossFit does incorporate short high-intensity cardio, adding runs back into my weekly workouts is what helped me shed those extra pounds.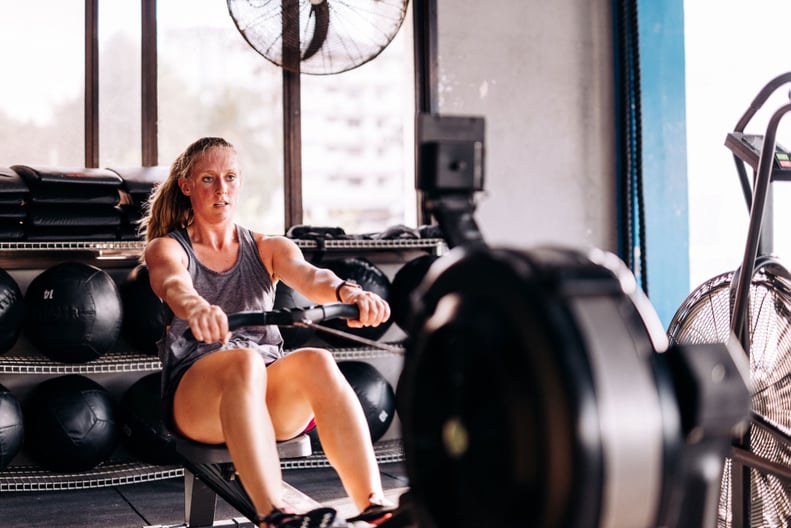 Mistake #5: Pushing Too Hard
I thought that by doing more intense workouts like CrossFit, I was burning more calories. But intense workouts every day intensified my hunger so much that I ended up going over my daily calories.
"If you over train, you become more fatigued for each workout, sore every day, and have a loss of strength and endurance," Cary said. "Over training can cause injury," she went on to explain, and if you get injured, you'll be out for at least two weeks, which can definitely lead to weight gain. Intense workouts are great a few times a week, but it's good to mix it up with lower-intensity workouts as well as rest days.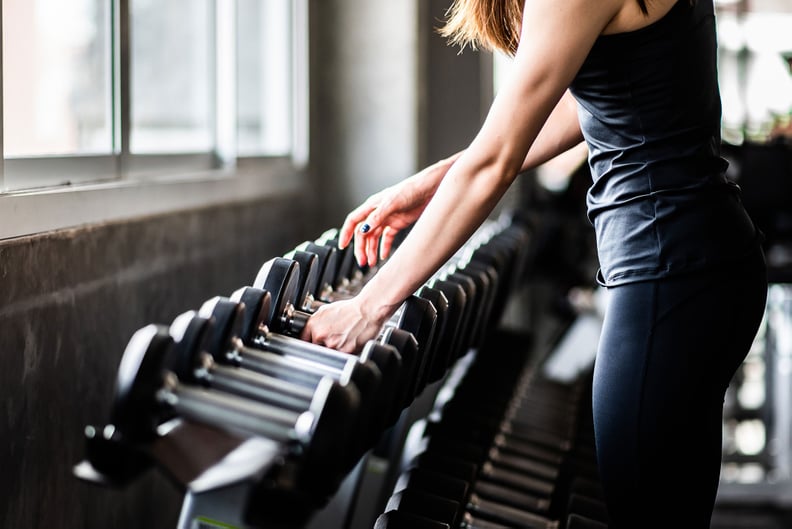 Mistake #6: Not Enough Variety
Whether getting stuck in the same running route, or always reaching for the same pair of dumbbells, not mixing up my workouts was another mistake. "One of the biggest mistakes that I see is people doing the same thing every time they work out," said NSCA-certified trainer Aurimas Juodka.
"They don't switch up their workout routines, they don't target different energy systems, and they don't increase their resistance, etc. Our bodies adapt pretty quickly," he said. In order to achieve results, you have to switch it up a little bit, otherwise your progress in muscle gain, weight loss, or whatever your goal is, will stop.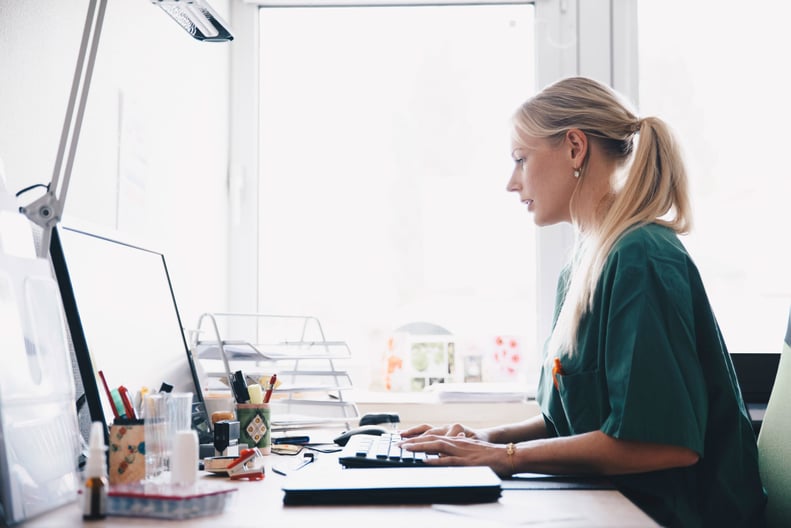 Mistake #7: Doing One Workout Then Sitting All Day
I'm a morning exerciser, so whether I went for a run or hit up a CrossFit class, I'd be done in 30 to 60 minutes, then sit at a desk the rest of the day. That one workout was great for burning calories and building muscle, but sitting for eight or more hours wasn't.
"NEAT is a huge part of the weight-loss puzzle that many people overlook," Eric Bowling, an NASM-certified personal trainer at Ultimate Performance in Los Angeles told POPSUGAR in a previous interview. NEAT refers to the activity you do throughout the day that doesn't include your workout, such as walking your dog or carrying bags of groceries up the stairs.
"Your hour in the gym will only contribute so much to your daily energy expenditure; it's what you do in the other 23 hours of your day that has a much bigger impact on your overall energy expenditure," Eric explained. Monitoring your daily steps is a great way to make sure you get in NEAT; aim for at least 10,000 steps a day for weight loss.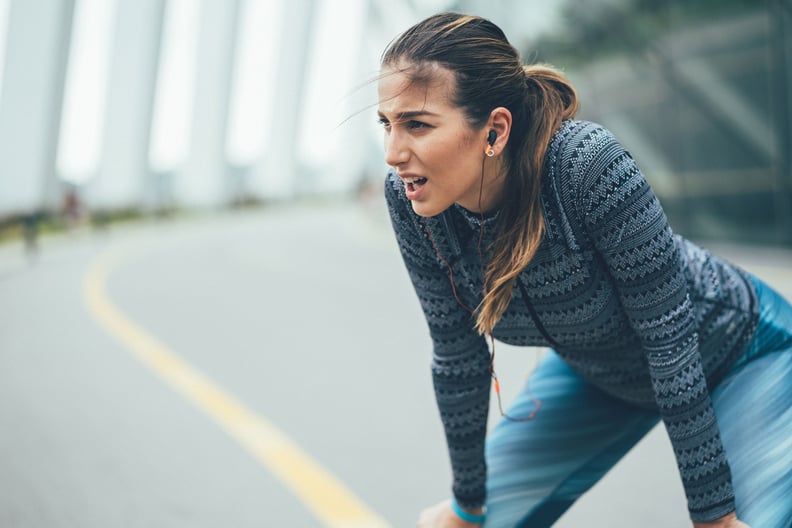 Mistake #8: Exercising Too Often
When I first began my weight-loss journey, I thought more would be better. So I committed to working out every day. It was not only too much on my body, but mentally, I started to really dread working out and that made me want to quit altogether, which didn't help me lose weight.
Overexercising can also increase your cortisol levels too much and will hinder your weight-loss progress, said Jacquelyn. Cortisol is the stress hormone that when not used, gets stored as belly fat, Erica Patel, MD, of the University of Southern California, told POPSUGAR in a previous interview.
ACE-certified trainer Karen Shopoff Rooff with Running on Balance agreed and said, "To try to combat this abdominal weight gain, women exercise even more, and the cortisol-slash-belly-fat cycle starts again." Jacquelyn explained, "It's important to find a balance and allow enough time for your body to recover."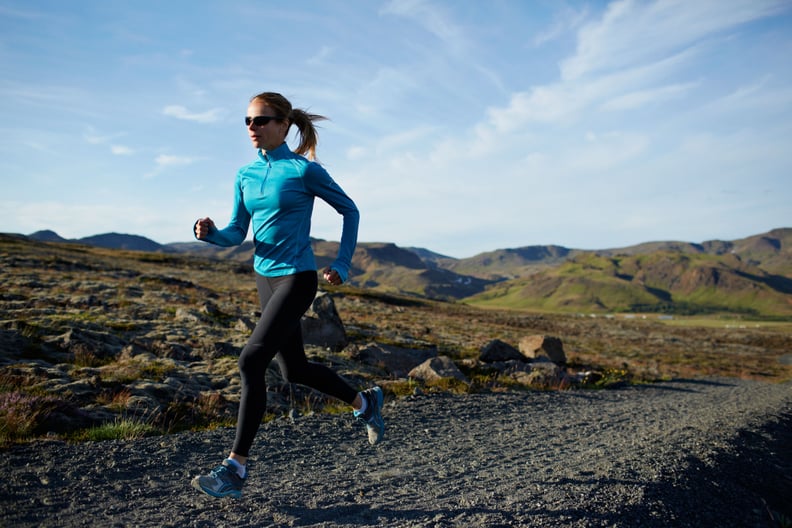 Mistake #9: Doing Long Workouts
I thought signing up for a half-marathon would motivate me to stick with consistent workouts, but the long training runs completely drained me for the rest of the day.
This also goes along with exercising too much, as Jacquelyn mentioned, which can raise cortisol levels, and increase hunger. Feeling tired and low-energy just made me crave sweets. And because I was working out so long, I felt like it gave me the liberty to eat whatever I wanted. By the time I got to the half-marathon, I had gained weight, and it wasn't muscle.
What's worse is that working out too long can actually cause your body to become catabolic (breaking down muscle tissue) explained NASM-certified trainer James Shapiro. "When that happens, you stunt the recovery of your muscles and in turn become weaker from workout to workout. My best advice is to stay within an hour to an hour and a half with your workouts."