Perfect For Post-Workout: Quick Dinners at 350 Calories or Less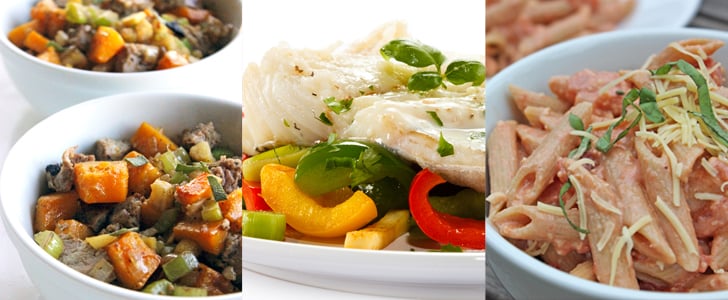 When your plans include an evening workout, the days can be long. Refuel fast with healthy, homemade dinners that you can whip up in 30 minutes or less so you won't be tempted to make a pit stop at the drive-through. These dinners are a cinch to make and all are at or under 350 calories — just what you need to ensure you don't undo your workout! Source: Thinkstock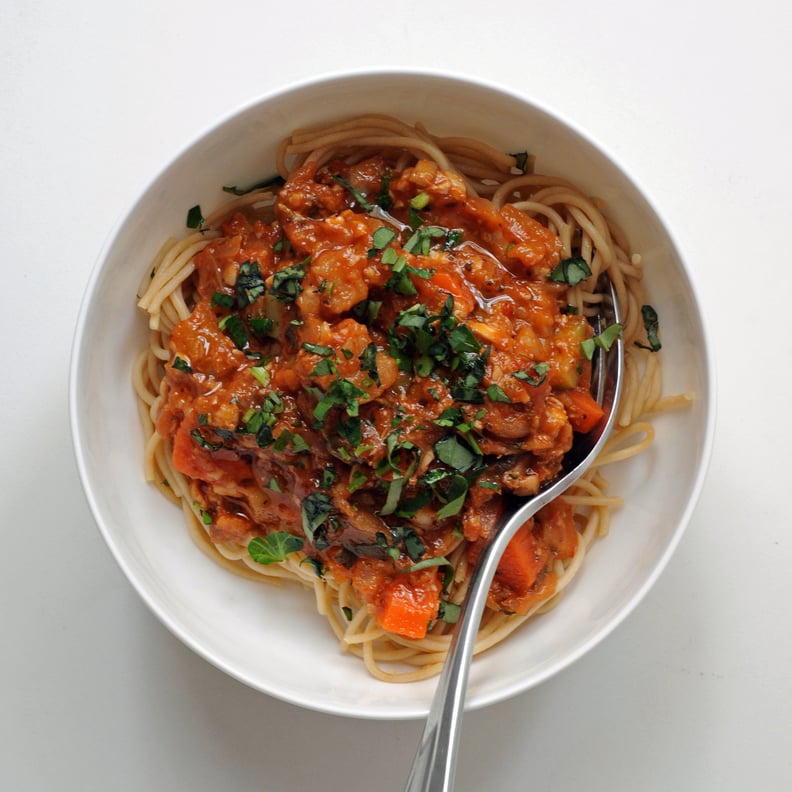 Vegan Bolognese
To cut down on time when making this vegan bolognese, do all the chopping before you leave for work. Then when you get home, a filling bowl of "meaty" pasta is only about 35 minutes away, all for just 257 calories.
Photo: Nicole Perry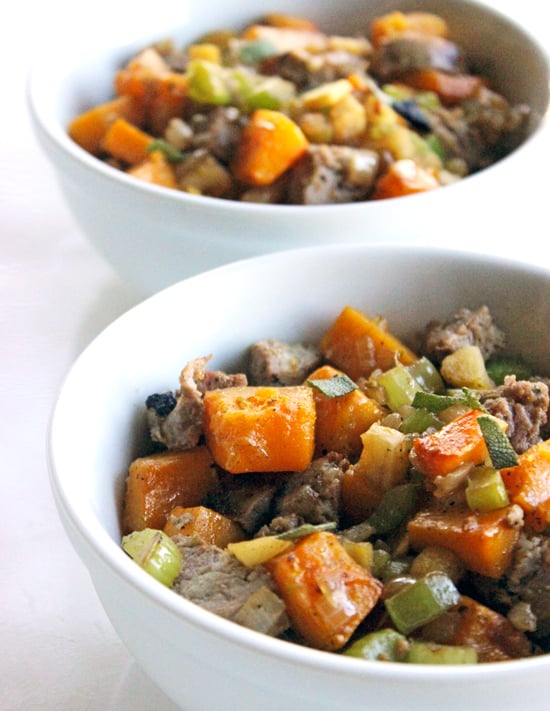 Paleo Sausage and Butternut Squash
No need to save this Paleo stuffing recipe for Thanksgiving; the butternut squash and sausage mixture cooks up in 30 minutes and is hearty enough to satisfy the grumbliest of stomachs. Doubling the serving of this side will still keep it around 350 calories.
Photo: Lizzie Fuhr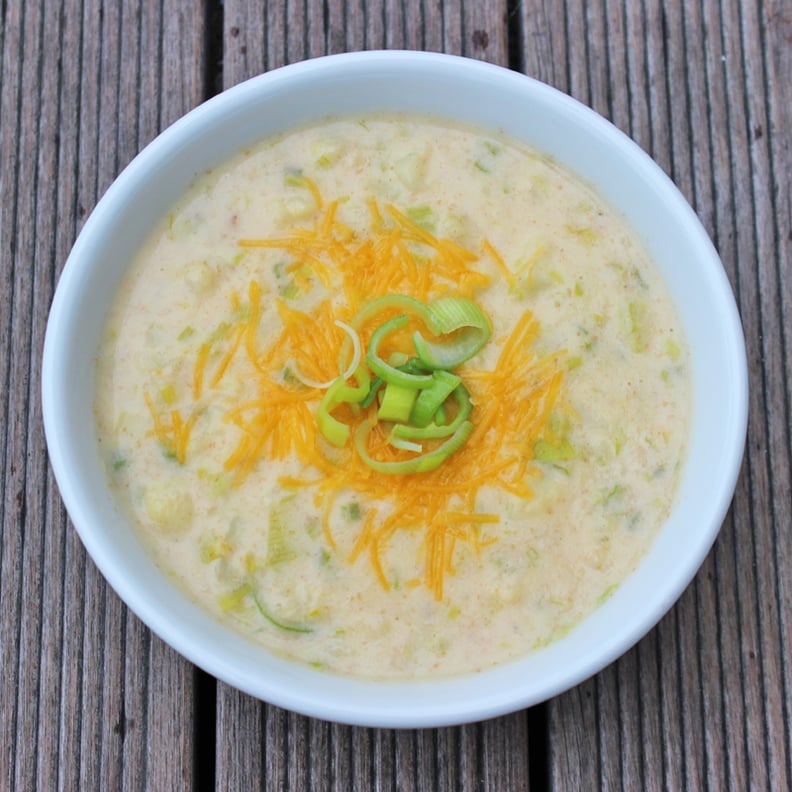 Healthy Cheddar Soup
Even if you've worked up a sweat in gym class, the chilly trek home can have you craving something warm and comforting. This lightened-up cheddar soup will hit the spot without all the fat of the classic recipe. In 30 minutes, comfort food is served.
Photo: Lizzie Fuhr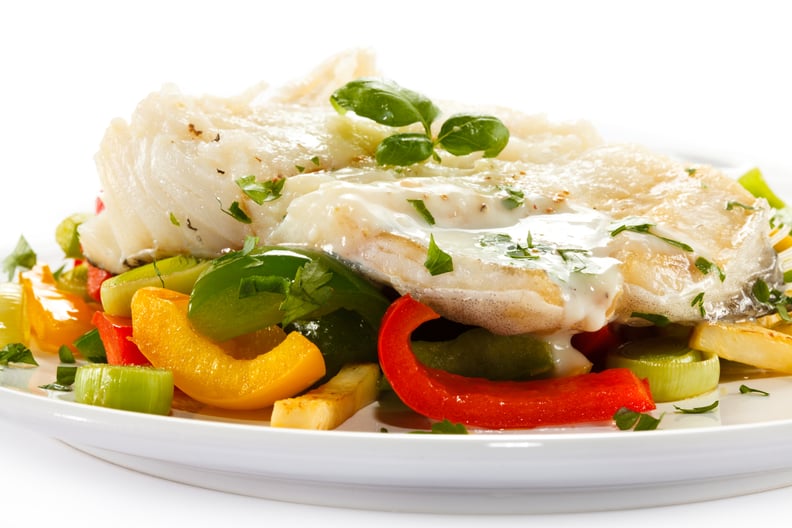 Simple Roasted Fish
This four-ingredient roasted fish recipe from Bob Harper should be on your weeknight replay list, especially if you've come home late from an evening workout. The whole recipe takes only 10 minutes, and a fillet of sea bass is only 160 calories. Plus, serving it on a bed of your favorite vegetables will keep your entire dinner well under the 350-calorie mark.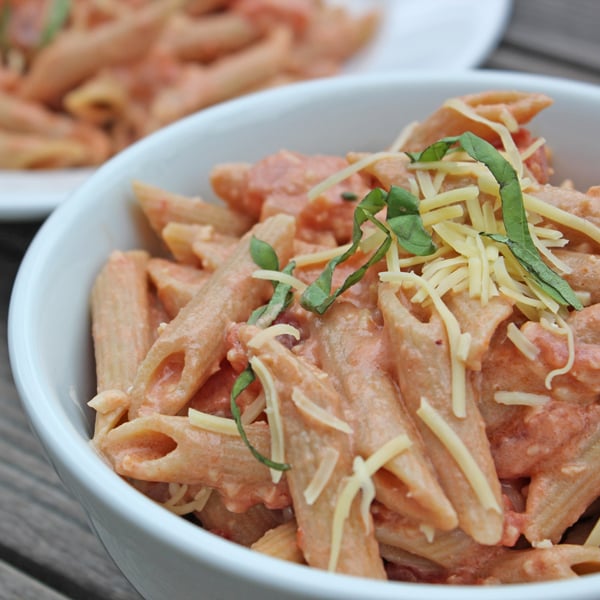 Penne Vodka
This healthier penne alla vodka recipe might seem like a decadent choice after a calorie-burning workout, but it couldn't be further from the truth. Just a dash of heavy cream and a little parmesan cheese go a long way in this 324-calorie recipe.
Photo: Lizzie Fuhr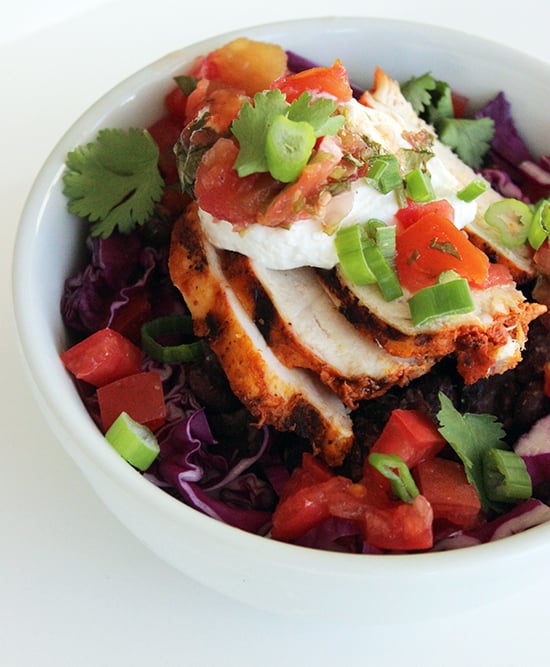 Burrito Bowl
Leftover roasted chicken is the secret to whipping up this Mexican burrito bowl fast. This 350-calorie recipe is perfect for after an intense workout — fast, high protein, and ready to eat in less than 10 minutes.