Hailey Bieber Begs Internet Trolls to Leave Her Alone
Hailey Bieber Pleads With Internet Trolls: "Be Miserable Somewhere Else"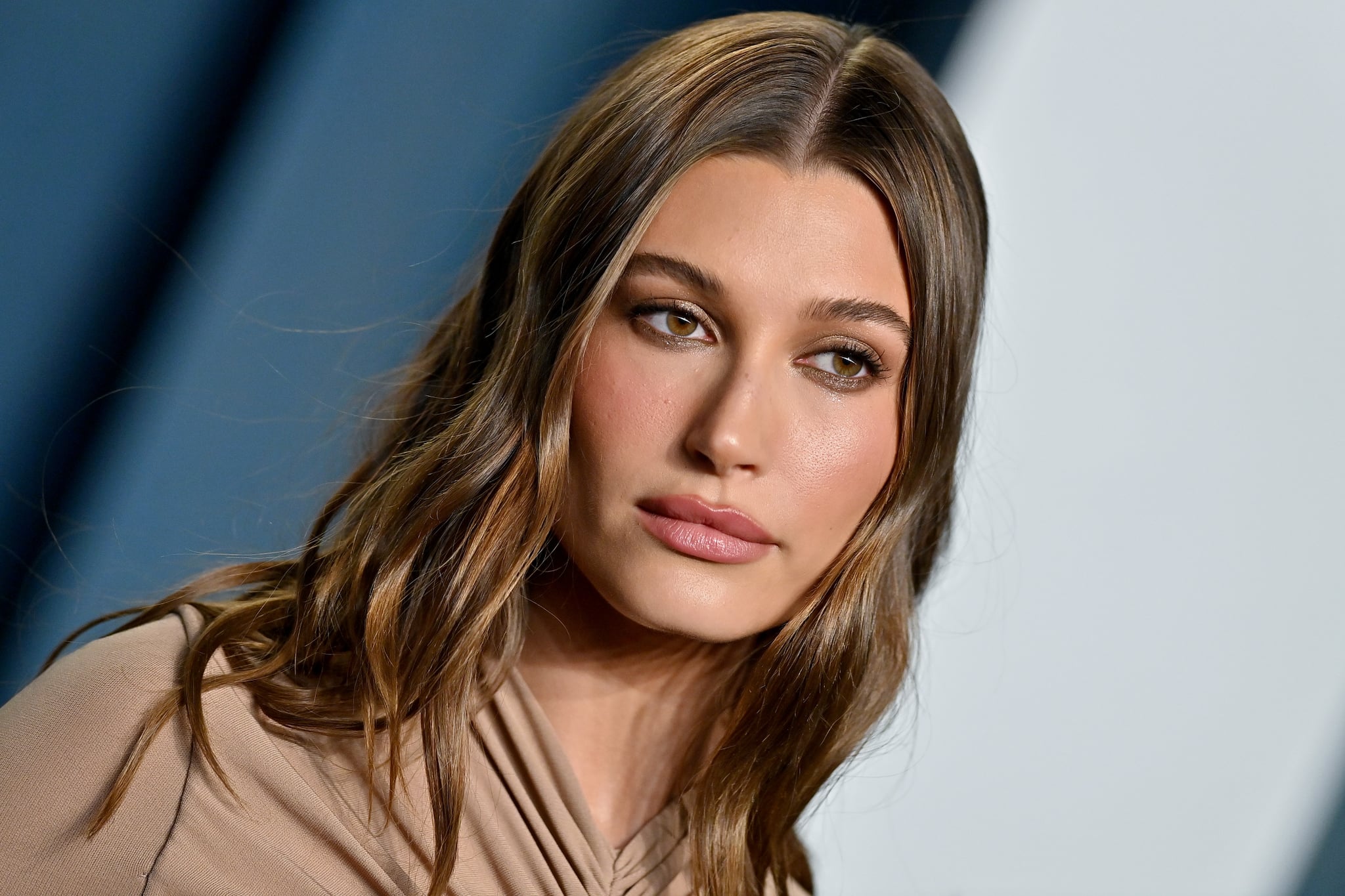 Image Source: Getty / Axelle/Bauer-Griffin
Yesterday, Hailey Bieber took to TikTok to share a genuine, pleading message for all the mean people on the internet — especially those who only have negative things to say on her posts. "This is for you guys in my comments every single time I post," she captioned the video.
"Leave me alone at this point. I'm minding my business. I don't do anything, I don't say anything. Leave me alone, please," the 25-year-old said in the TikTok.
If you scroll back into her TikTok, you can now see a barrage of commenters trying to figure out exactly what she's referencing: "pov: [you're] looking for mean comments but aren't coming across any," one user wrote on a TikTok from six days ago.
Though she doesn't outright say it, Hailey seems to be referencing her husband Justin Bieber's prior relationship with Selena Gomez (and all the fans of their relationship who, apparently, can't let it go). "Enough time has gone by where it's valid to leave me alone," she said. "I beg of you. Truly. That's my only request. Leave me alone. Be miserable somewhere else, please." Justin and Selena dated for years on and off, starting in 2010 and finally going separate ways in 2018, just five months before he married Hailey, who he dated at various points in the midst of all that.
If she is indeed referencing "Jelena" stans, you have to feel for her: it's been years since Justin and Selena split up for good, and she's been dealing with this ever since. For example, in March 2019, Justin replied to commenters, saying, "This is a reply to all immature sick people who send Hailey hurtful messages like 'he always goes back to Selena' or 'Selena is better for him' ... Hailey is my Bride period if you don't like that or support that that means you don't support me," according to US Weekly. Then, in December 2020, Justin took to Instagram Stories to defend his wife, yet again, against trolls who were bullying her in support of Selena, according to Elle.
Selena deals with trolling, too. Earlier this week, she made headlines for standing up to body-shamers on TikTok. "I don't care about my weight," she said, "because people b*tch about it anyway: 'You're too small, you're too big, that doesn't fit, meh meh meh meh . . . B*tch, I am perfect the way I am.'" She's launching a mental health platform called Wondermind that aims to destigmatize and democratize mental well-being.
At the end of the day, regardless of whether or not it's a celebrity who's being targeted, trolling is still bullying (which can take a huge toll on someone's mental health) — and no one should have to deal with it.