Next Time You're Craving a Crunchy Snack, Try One of These Healthier Chips From Trader Joe's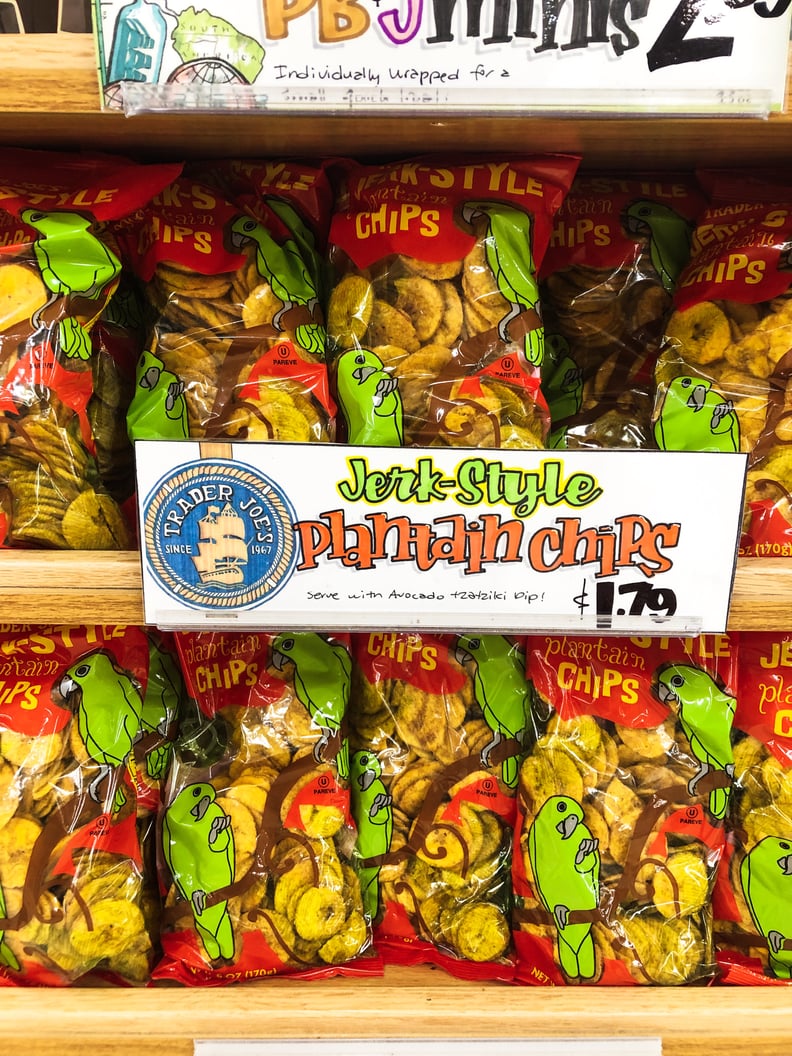 POPSUGAR Photography | Hajar Larbah
POPSUGAR Photography | Hajar Larbah
There are times when the only thing that will satisfy your snack craving is a thin, crispy chip — and on that, Trader Joe's delivers. It's well-known that chips aren't exactly nutritional powerhouses, but as indulgent snacks go, these picks are among the healthiest. Some contain unexpected ingredients like beets and beans, while others look like traditional chips but are made with healthier oils or cooking methods. Whatever the case, these not-so-guilty pleasures all have one thing in common: they'll keep you from picking up a snack that really will sabotage your goals. Add them to your shopping list, then stick to one (deeply satisfying) serving.
01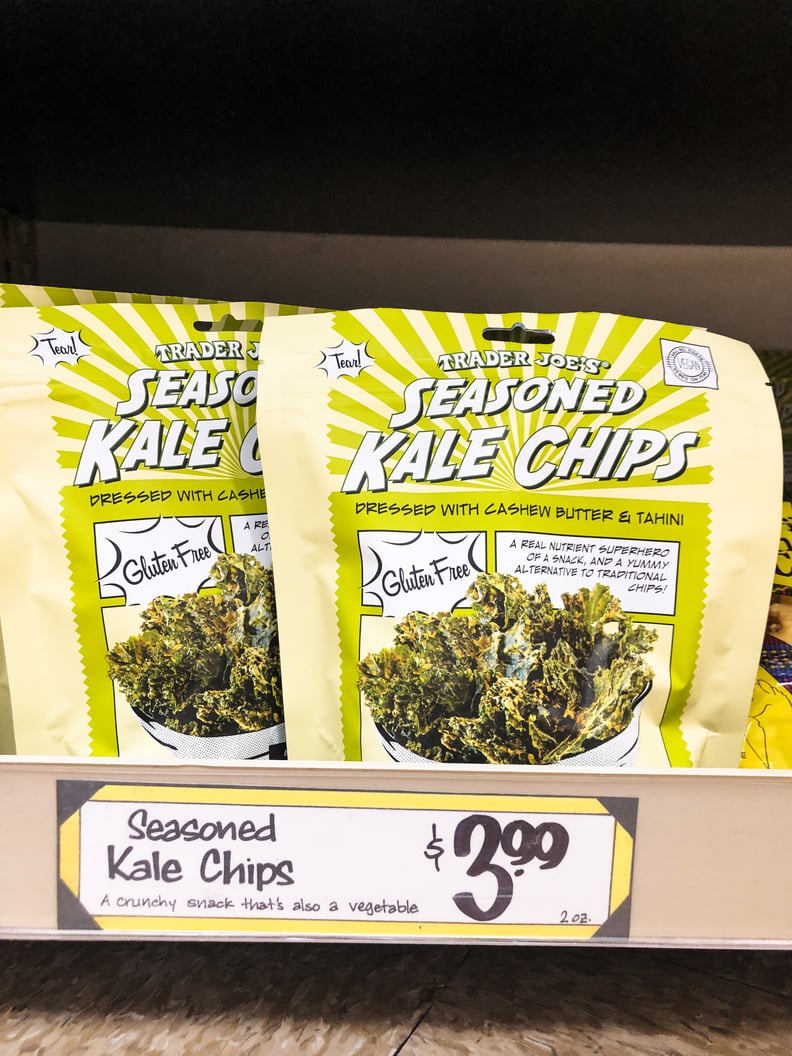 Seasoned Kale Chips ($4)
When you've had your fill of salad, this crunchy snack — dressed in cashew butter and tahini — makes the dark leafy green virtually irresistible.
02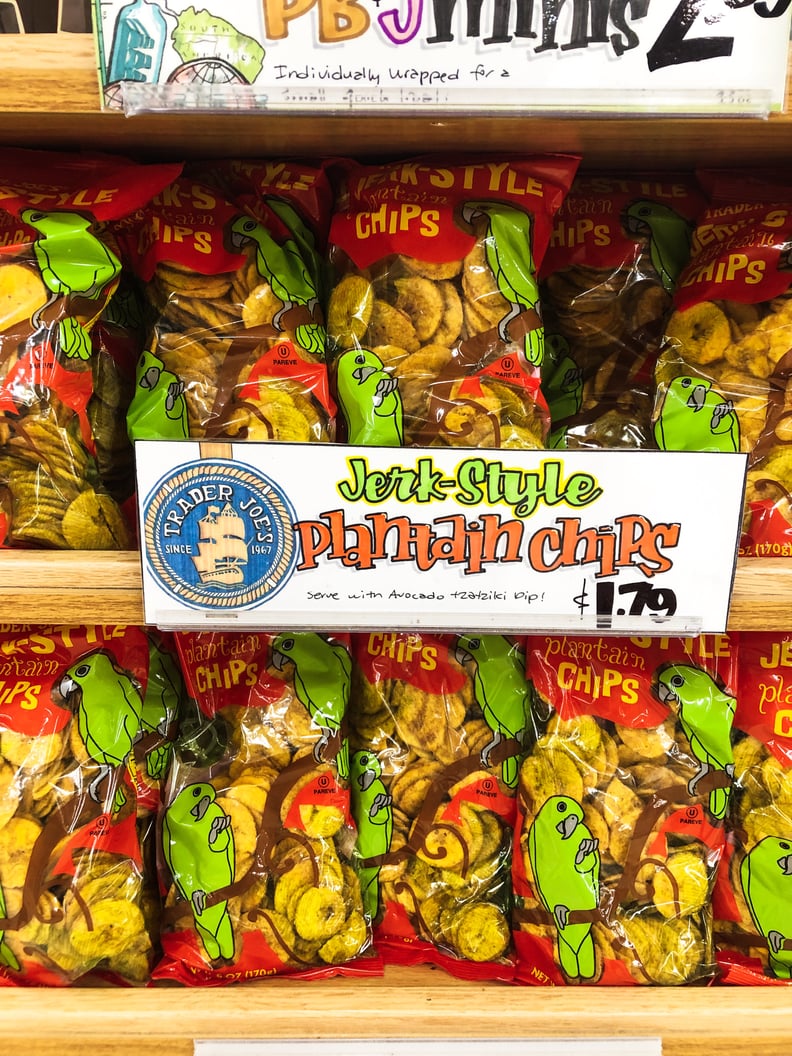 Jerk-Style Plantain Chips ($2)
The store's classic plantain chips get a sweet, salty, spicy makeover with jerk-style seasoning. While plantains are naturally higher in carbs than some other bases, these chips are made with high-oleic sunflower oil, which contains healthy, monounsaturated fats.
03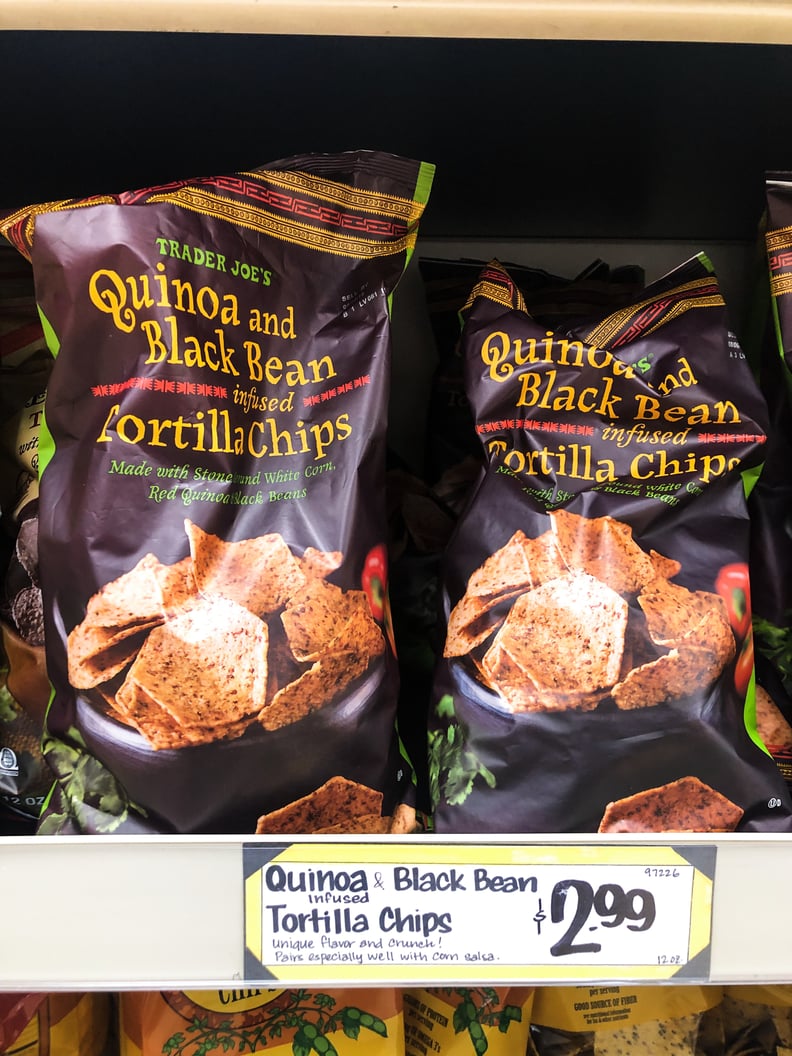 Quinoa and Black Bean Infused Tortilla Chips ($3)
With grains and legumes in every bite, you know these chips have to be good. Try them with one of the store's signature salsas.
04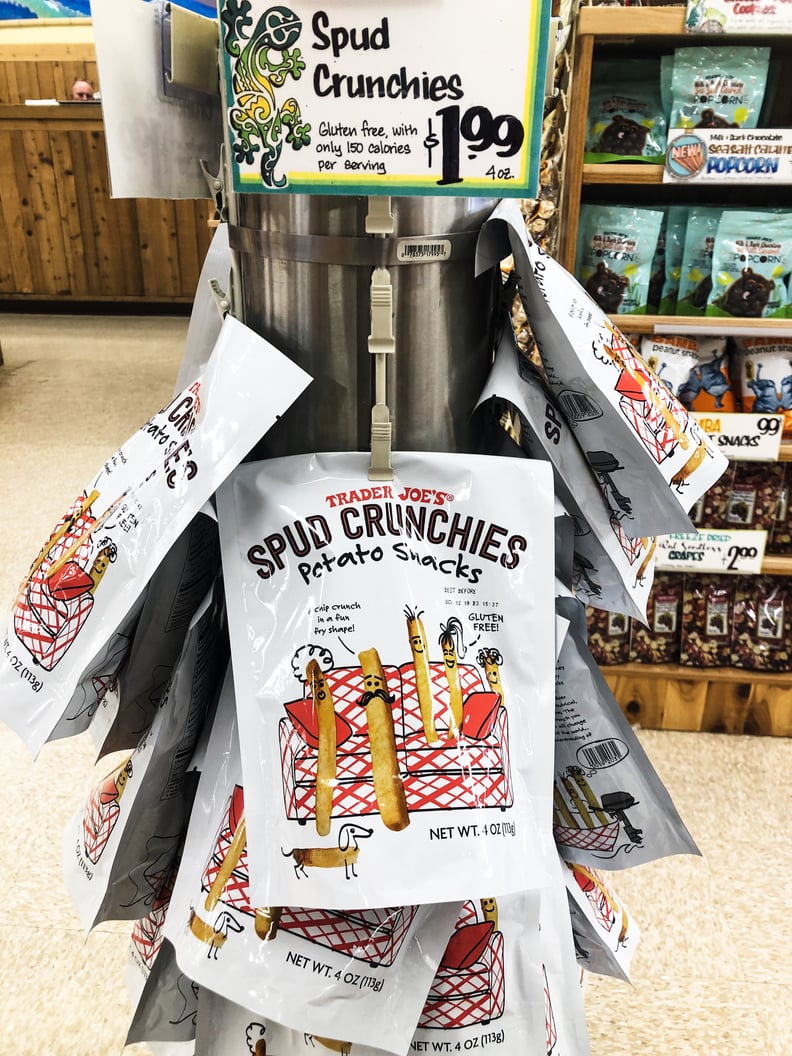 Spud Crunchies Potato Snacks ($2)
05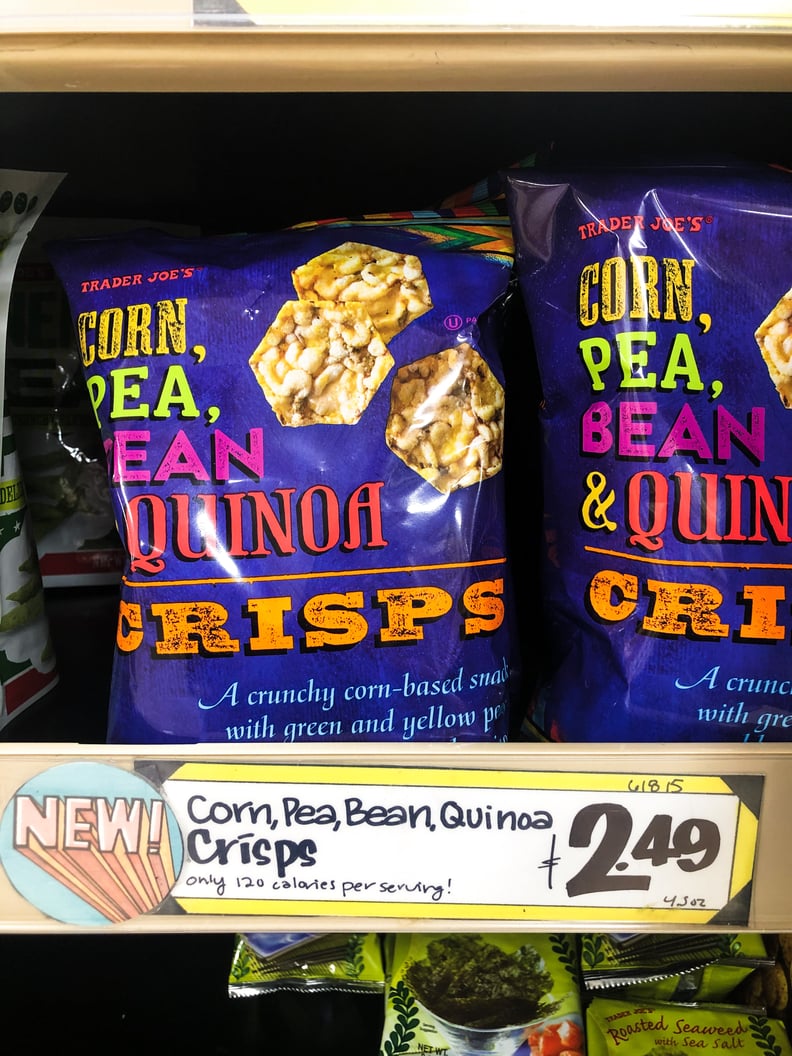 Corn, Pea, Bean, and Quinoa Crisps ($2)
With two grams of fiber per serving, these crisps are more filling than a standard tortilla chip and just as perfect for a party.
06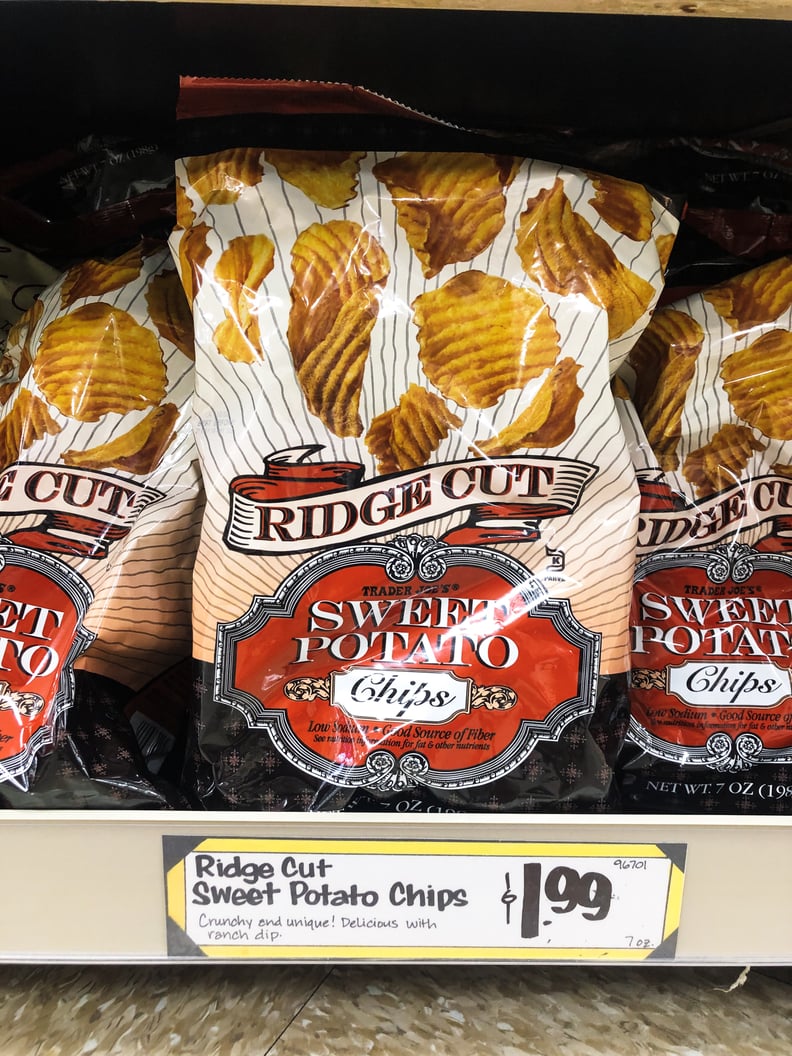 Ridge Cut Sweet Potato Chips ($2)
These sweet chips are made with healthier vegetable oils, and unlike regular potato chips, they contain some fiber. Try them with a Greek-yogurt-based dip.
07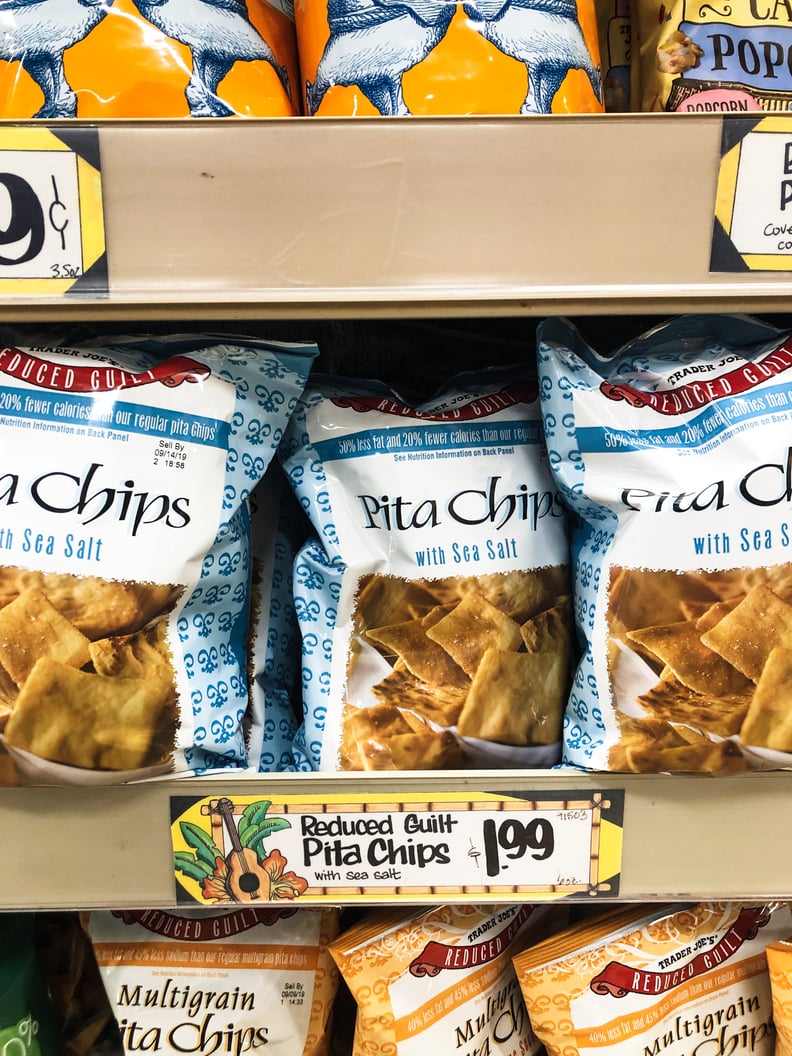 Reduced Guilt Pita Chips With Sea Salt ($2)
Grab a tub of hummus, because 20 percent fewer calories means more room for dipping.
08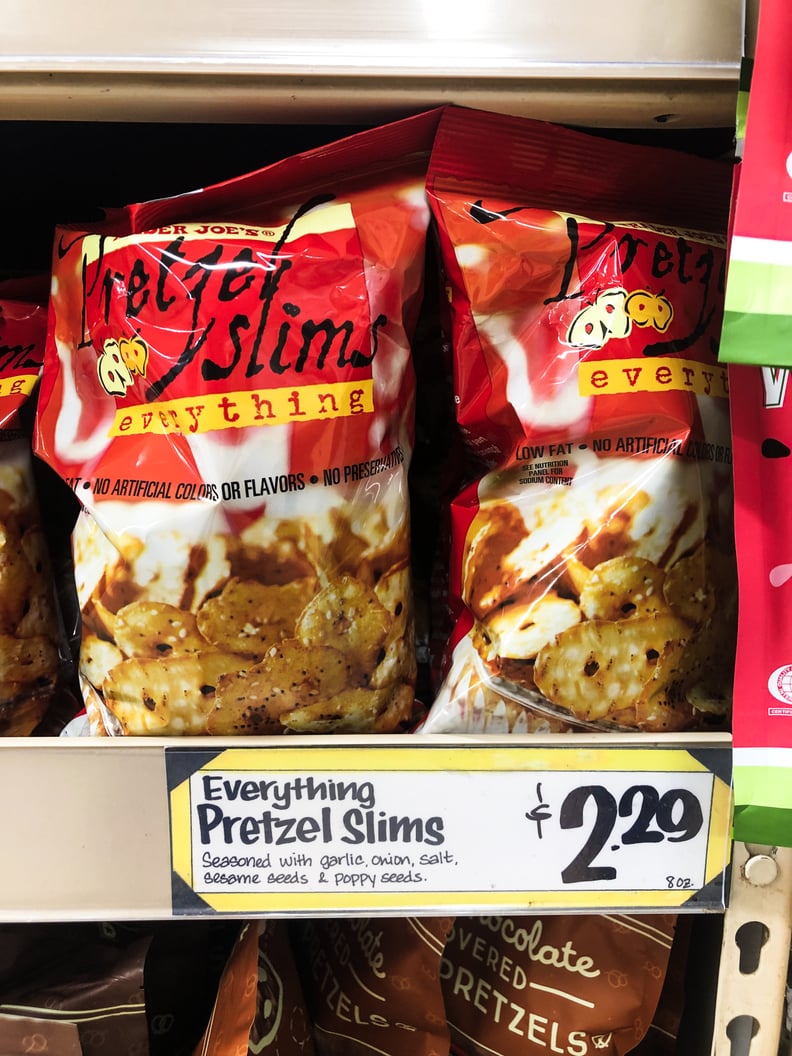 Everything Pretzel Slims ($2)
These pretzel thins are only 110 calories per serving, and with hummus or guacamole, they're just as delicious as an everything bagel.
09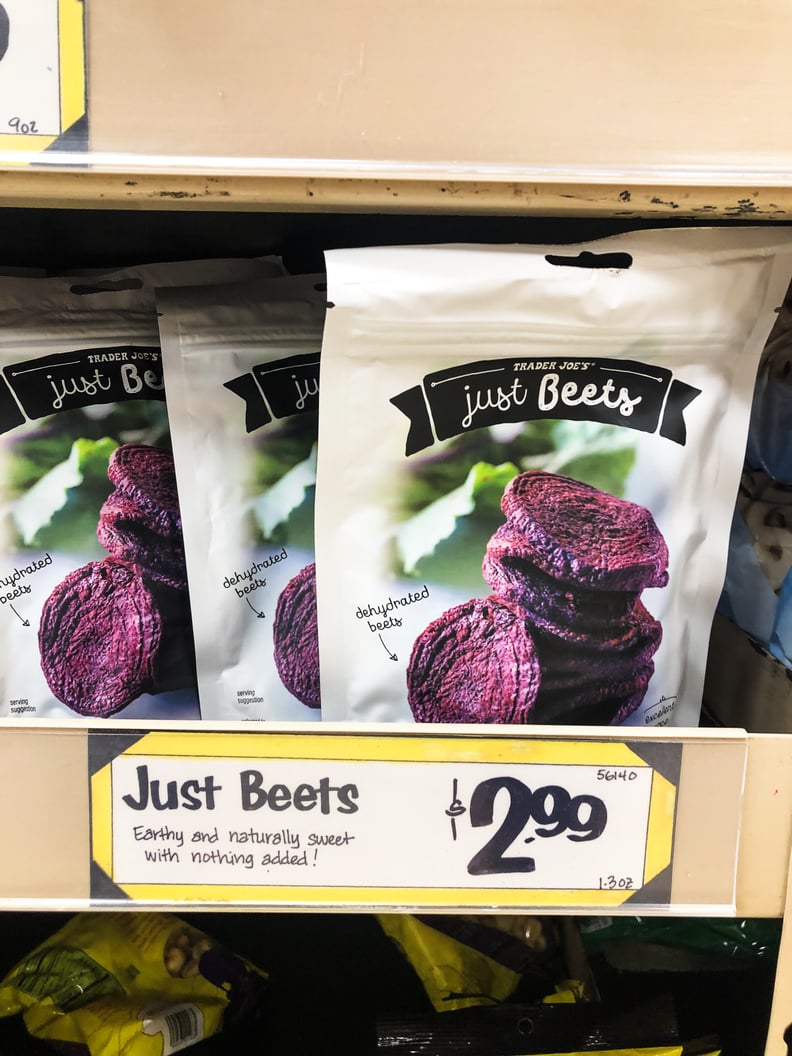 Just Beets ($3)
Beets are naturally high in sugar, but you'll also find fiber and potassium in this simple, one-ingredient treat. (Worth it!)