50+ Trader Joe's Products That Are Just as Healthy as They Are Delicious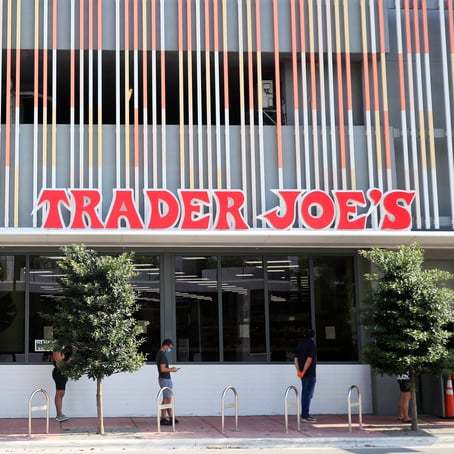 Shopping at Trader Joe's is a lifestyle. A passion, really. Since rising in popularity, TJ's has made quite the positive reputation for itself, turning some customers into fanatics — hence the countless fan accounts and review pages on Instagram, including Black Girls in Trader Joe's (a personal favorite!). So why are people so obsessed with shopping there? It's affordable, there are tons of healthy options, the crew is friendly, and if that weren't enough, there are always new products rolling in that you can't help but try. In fact, the store has an entire section dedicated to these often seasonal and tasty new items. Not to mention, the notorious grocery store chain has options that cater to nearly every food category, from keto to vegan. If you want to stay on top of TJ's healthiest items, from tried-and-true favorites to 2022's hottest new picks, we're rounding up the best of the best.
We've covered everything from frozen dinners (better than they sound) to a chocolate quinoa cake mix (every bit as good as it sounds) — so make your list and get shopping! Check out the best finds ahead.
Prices and products may vary by Trader Joe's location.
— Additional reporting by Lauren Harano, Haley Lyndes, Lauren Breedlove, Kalyn Womack, and Naomi Parris
01
Trader Joe's Mixed Nut Butter
Alternative nut butters are all the rage, and Trader Joe's new Mixed Nut Butter combines all those trendy nuts (almonds, cashews, walnuts, Brazil nuts, hazelnuts, and pecans) in one.
02
Trader Joe's Dill Pickle Hummus
Pickle-lovers will obsess over TJ's Dill Pickle Hummus. Every bite is filled with vinegar, sea salt, and savory spices to create the perfect flavor.
03
Trader Joe's Almond Butter Granola
If you're a fan of granola, you'll be all over this crunchy snack. Eat it on its own, or put it on yogurt and açai.
04
Trader Joe's Organic Oatmeal
Available in both sweetened and unsweetened flavors, breakfast doesn't get much easier than this microwavable oatmeal cup.
05
Trader Joe's Avocado Oil
Made with cold-pressed ripe avocados, this oil is smooth and perfect for cooking.
06
Trader Joe's Cauliflower Thins
Forget bread! Give these cauliflower sandwich thins a try instead.
07
Trader Joe's Jicama Wraps
With only three grams of carbs and 15 calories per serving (which is two wraps!), this is a great light option for taco-lovers.
08
Trader Joe's Lemony Arugula Basil Salad Kit
This light summer salad has a soy-free lemon vinaigrette dressing that sounds delicious.
09
Trader Joe's Peanut Udon Noodle Salad
Nope, it's not soup, it's salad, and it makes the perfect lunch on busy days.
10
Trader Joe's Chile & Garlic Cashews
The chile, garlic, onion, and salt on these cashews are what makes them taste so good.
11
Trader Joe's Organic Cucumber Kefir Dressing
Trader Joe's Organic Cucumber Kefir Dressing is like a cross between caesar and Italian dressing and is light enough to drizzle on all your summer salads.
12
Trader Joe's Absolutely Acerola Juice Shot
This little shot contains 100 percent of your daily value of vitamin C, so what're you waiting for?
13
Trader Joe's Miso Vegetable and Brown Rice Sauté Kit
Stop thinking about what to put in your stir-fry; instead, try the Trader Joe's Miso Vegetable and Brown Rice Sauté Kit. Packed with broccoli, brussels sprouts, carrots, peas, red cabbage, umami miso sauce, and a portion of precooked brown rice, you'll have an easy, healthy dinner prepared in no time.
14
Trader Joe's Organic Acai Bowl
Save yourself a trip to the smoothie shop and make your own at-home bowl with the Trader Joe's Organic Acai Bowl mix.
15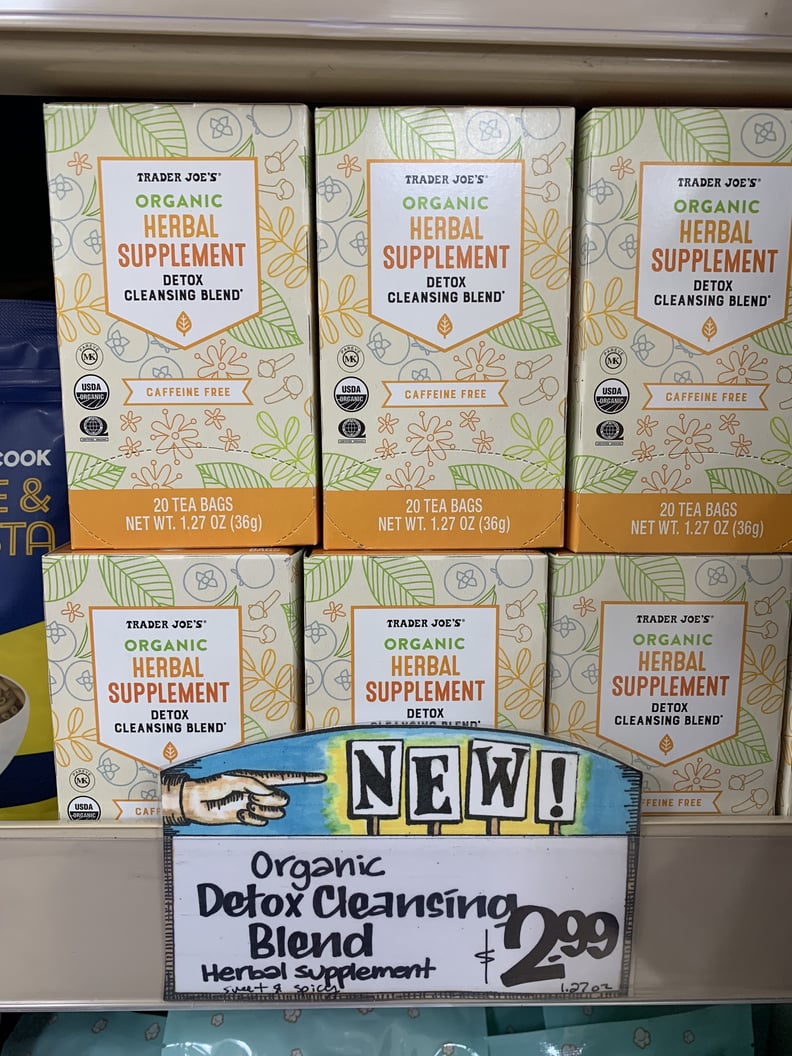 Trader Joe's Organic Detox Cleansing Blend Herbal Supplement
This caffeine-free addition to Trader Joe's line of teas is just what you need to wind down in the evenings.
16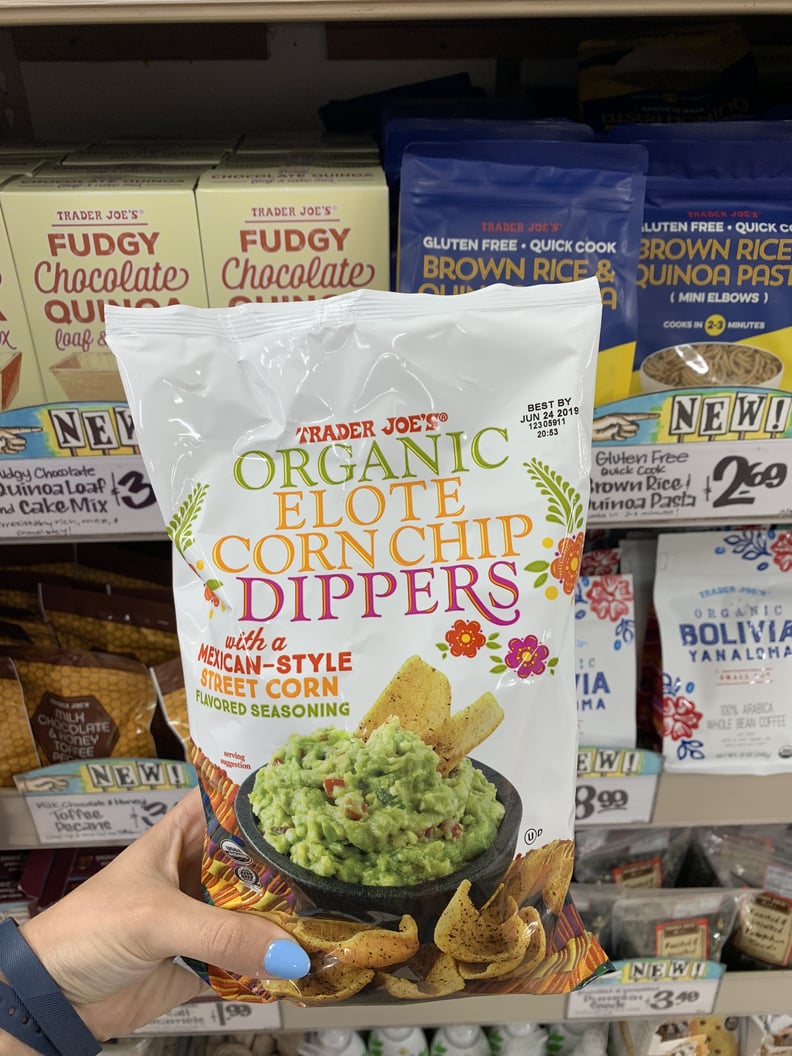 Trader Joe's Organic Elote Corn Chip Dippers
If you're going to eat chips, make it these corn chip dippers — the elote-inspired seasoning will blow your mind. (Don't forget the guac!)
17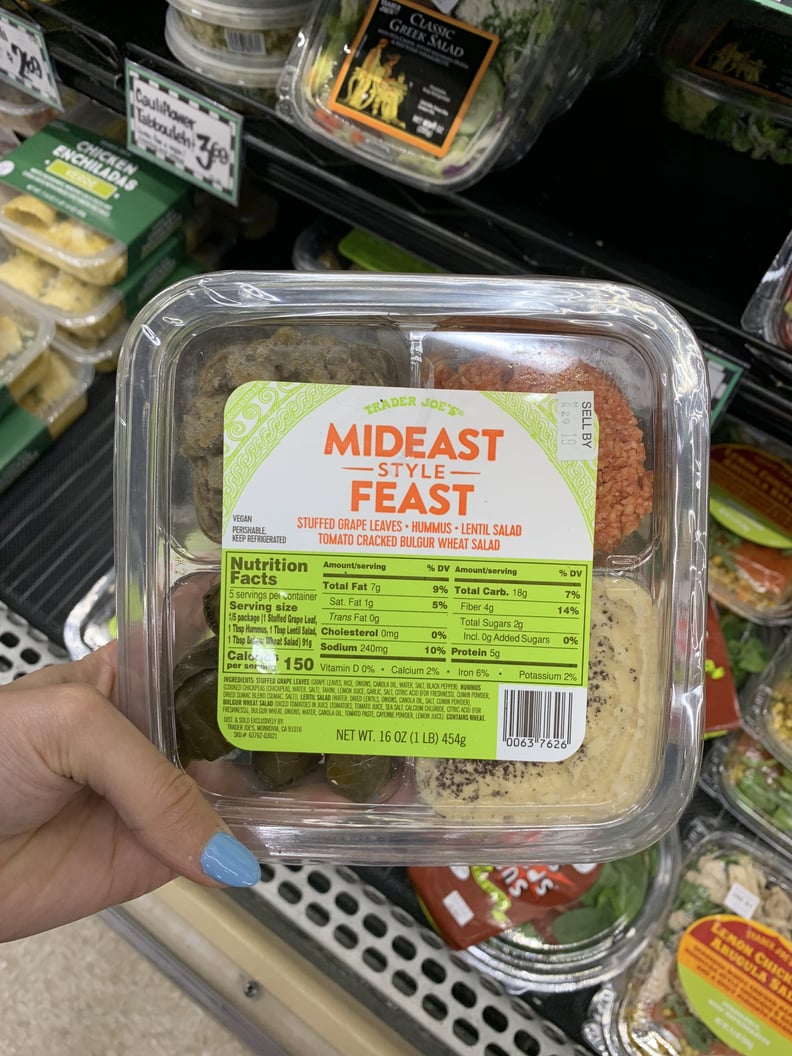 Trader Joe's Mideast Style Feast
You'll get a little bit of everything in this pre-packaged treat: grape leaves, hummus, lentil salad, and a refreshing tomato cracked bulgur wheat salad.
18
Trader Joe's Organic No Joke Juice Shots
Did someone say shots? These health shots are the real deal. Choose between ginger or turmeric flavor; they're both tasty (and good for you!).
19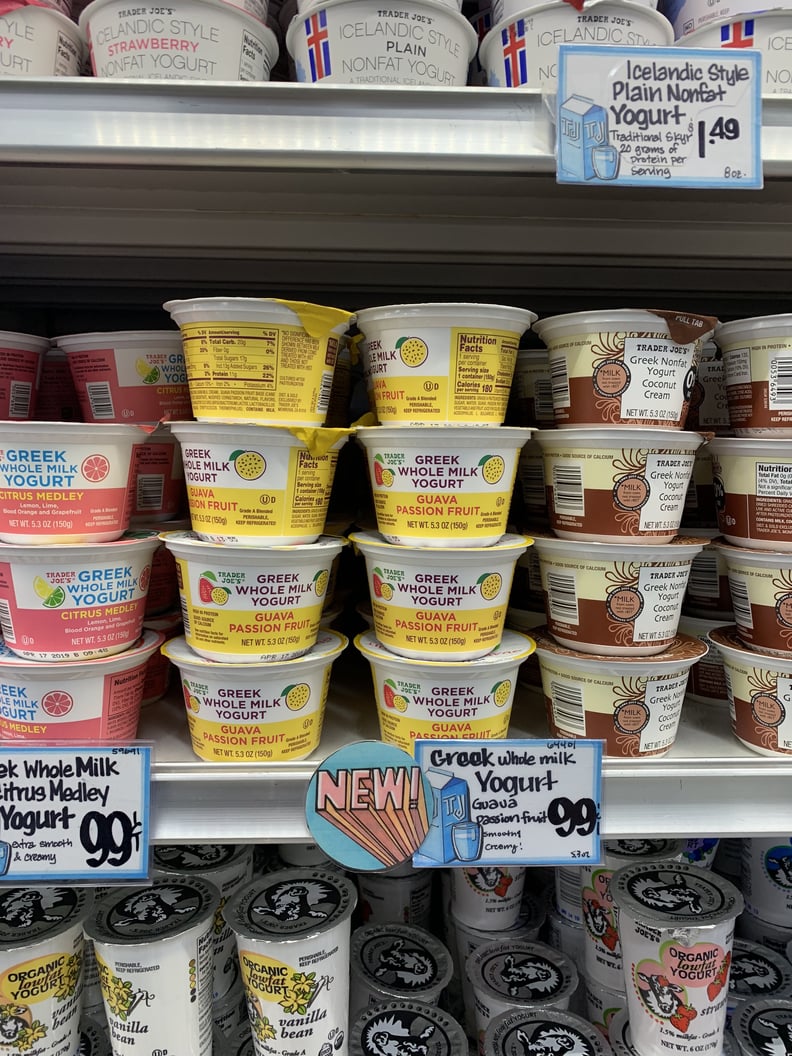 Trader Joe's Greek Whole Milk Yogurt Guava Passion Fruit
Guava and passion fruit join forces to bring a deliciously tropical flavor to this smooth and creamy whole milk Greek yogurt.
20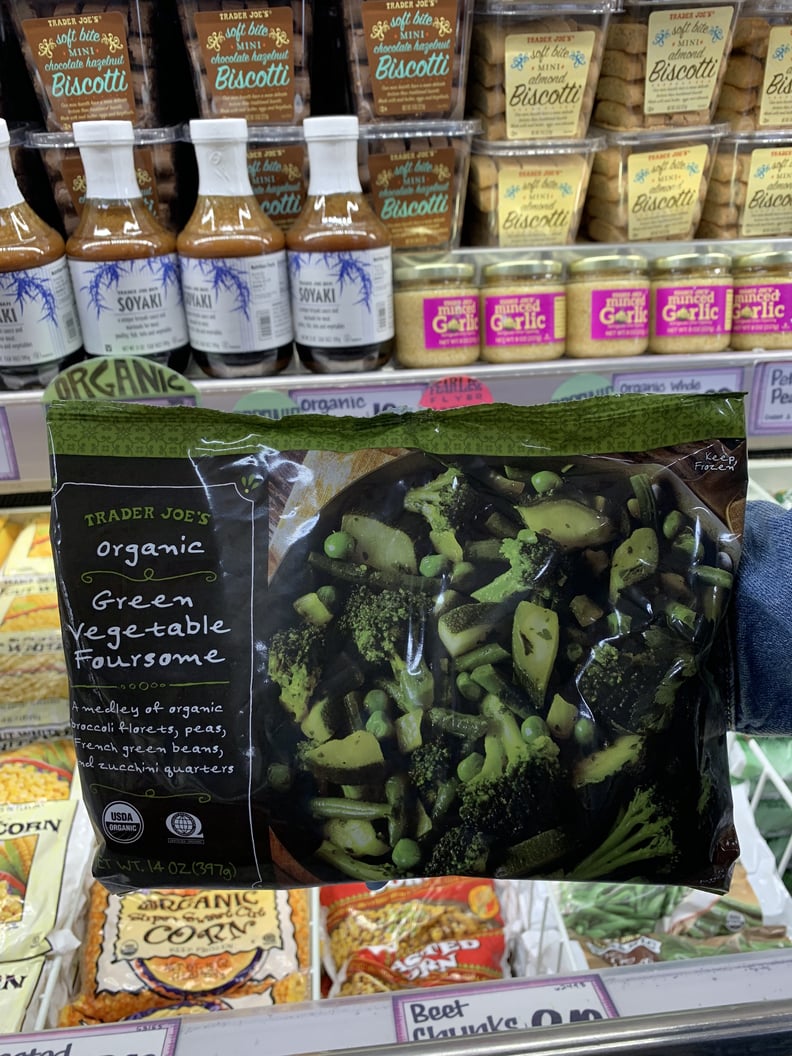 Trader Joe's Organic Green Vegetable Foursome
Because one green is not enough, Trader Joe's combines broccoli, peas, green beans, and zucchini for an ultra healthy medley.
21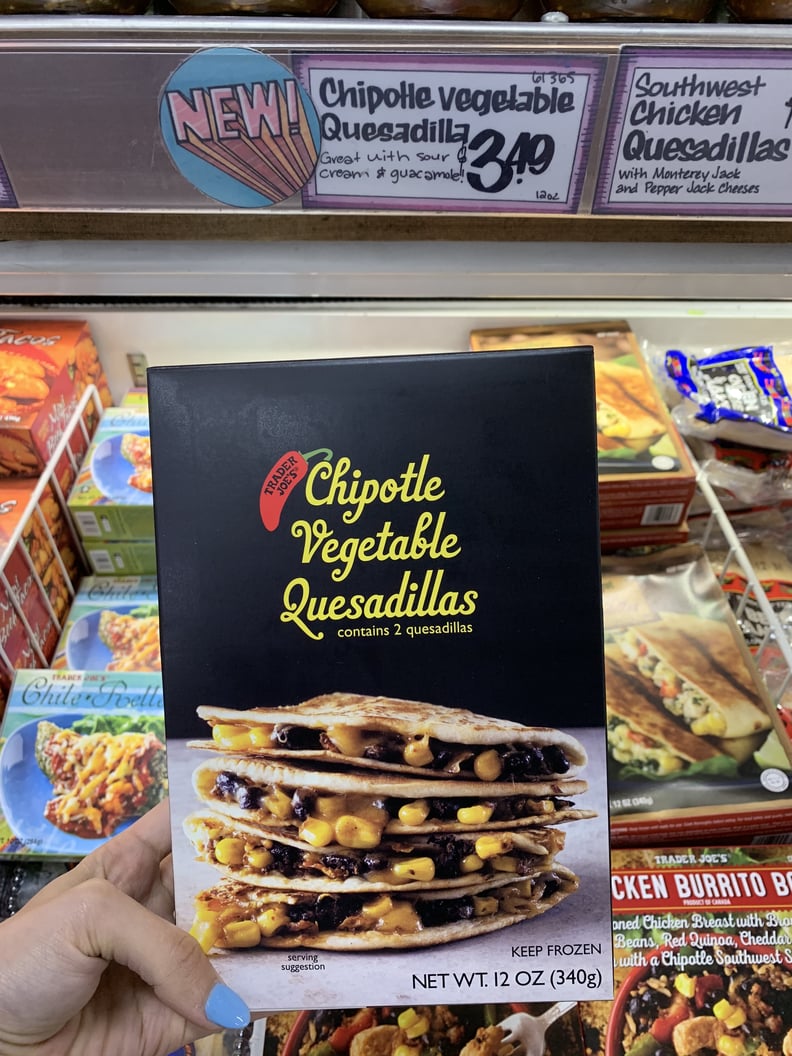 Trader Joe's Chipotle Vegetable Quesadillas
On nights you just don't have time to cook, heat up these vegetarian quesadillas.
22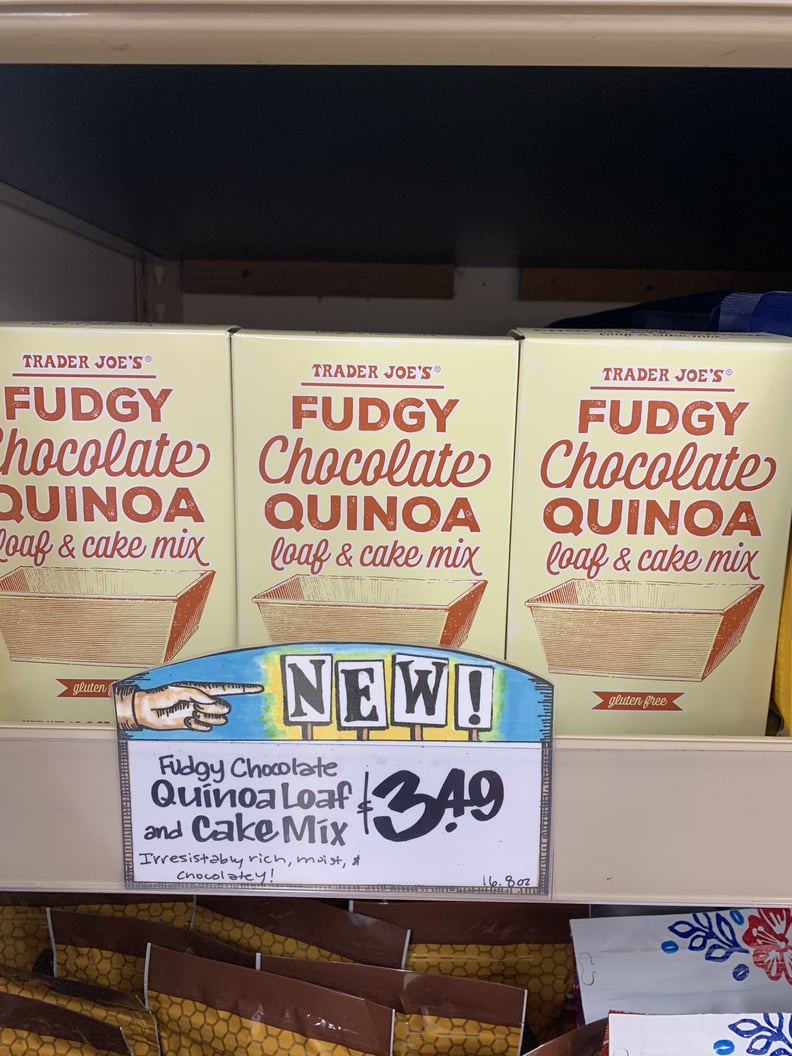 Trader Joe's Fudgy Chocolate Quinoa Loaf and Cake Mix
Trader Joe's describes this gluten-free mix as "irresistibly rich, moist, and chocolatey," and I could not agree more.
23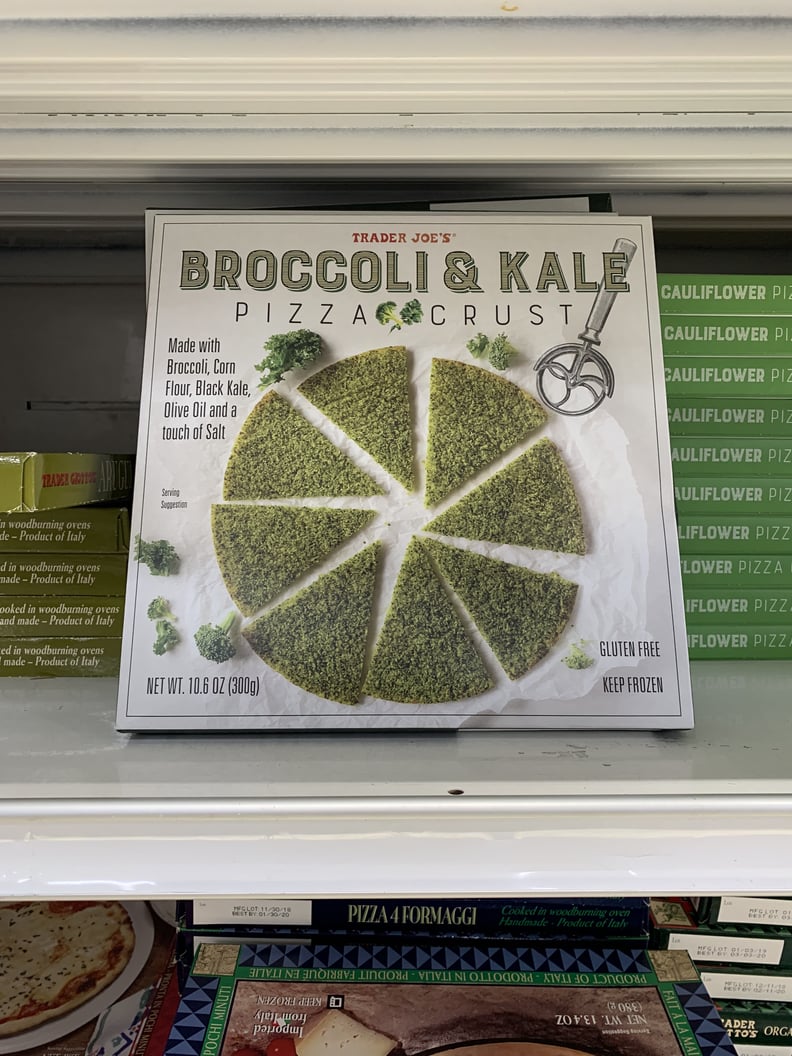 Trader Joe's Broccoli and Kale Pizza Crust
Top off this bro with marinara sauce or pesto, cheese, and all the veggies.
24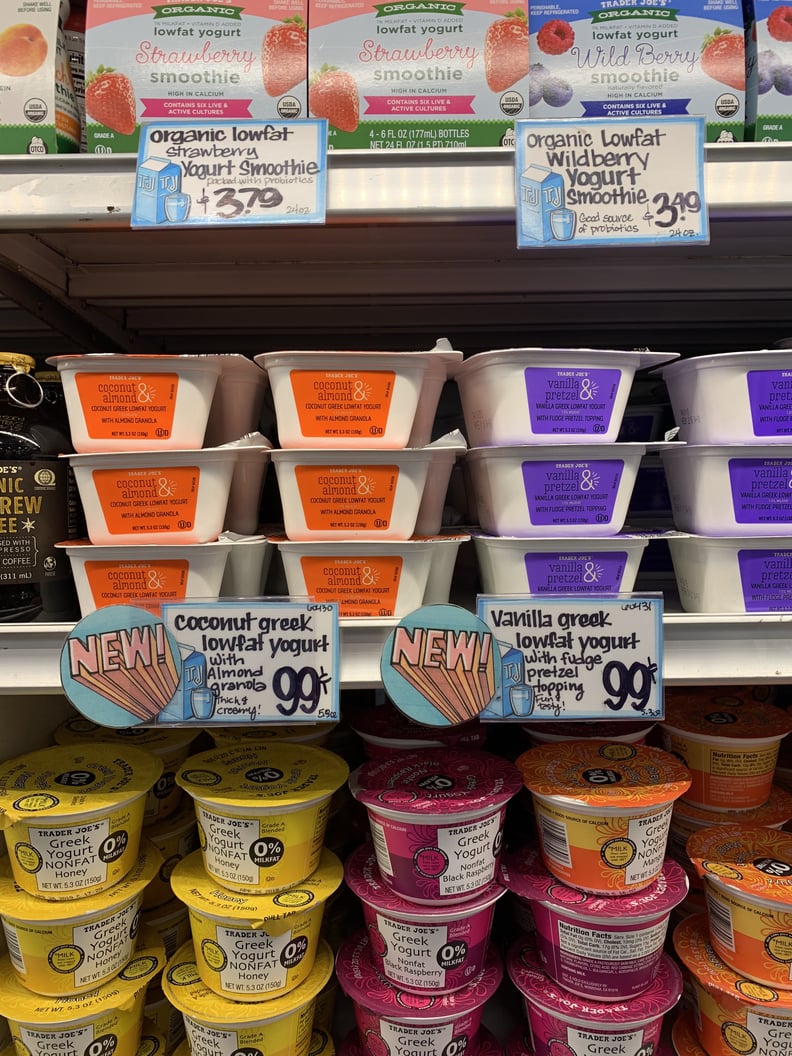 Trader Joe's Greek Lowfat Yogurt
OK, yes, these yogurts are higher in sugar — but with almond granola in one and fudge pretzel topping in the other, they're also a more filling way to satisfy those cravings.
25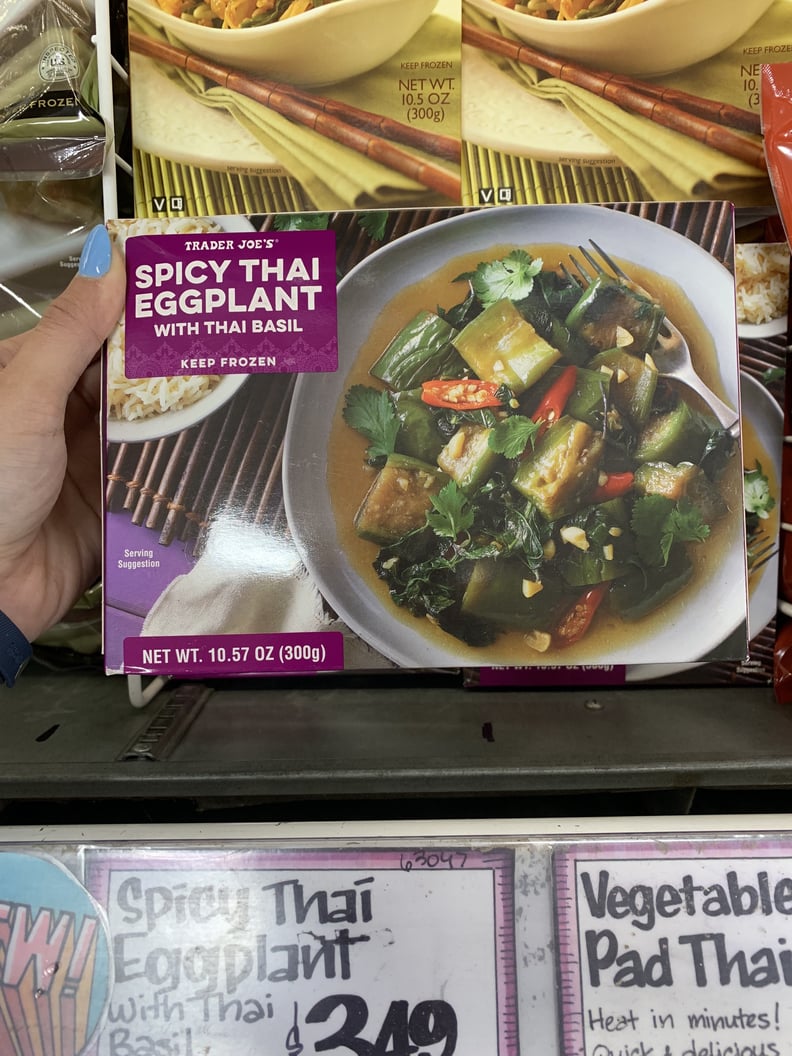 Trader Joe's Spicy Thai Eggplant With Thai Basil
This quick vegan meal can be served with anything from rice to tofu. But be warned: it really is spicy.
26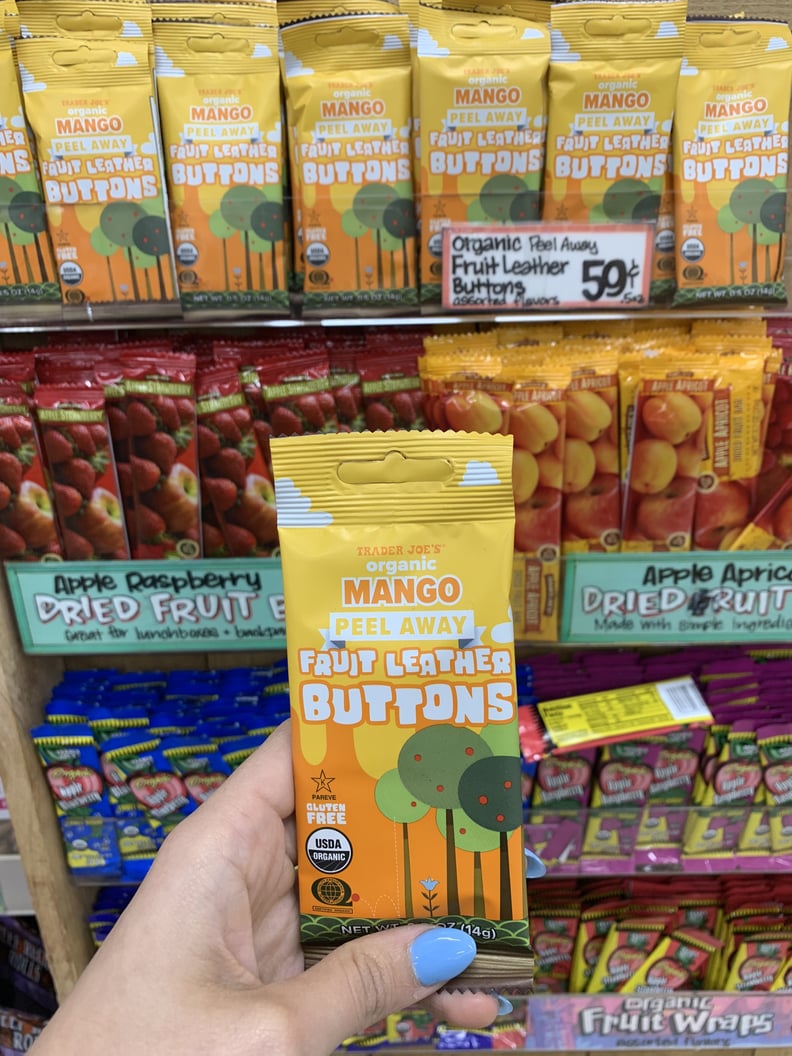 Trader Joe's Organic Mango Peel Away Fruit Leather Buttons
Fruit snacks aren't just for kids. Grab these treats in mango, grape mango, or strawberry mango when you're craving something sweet.
27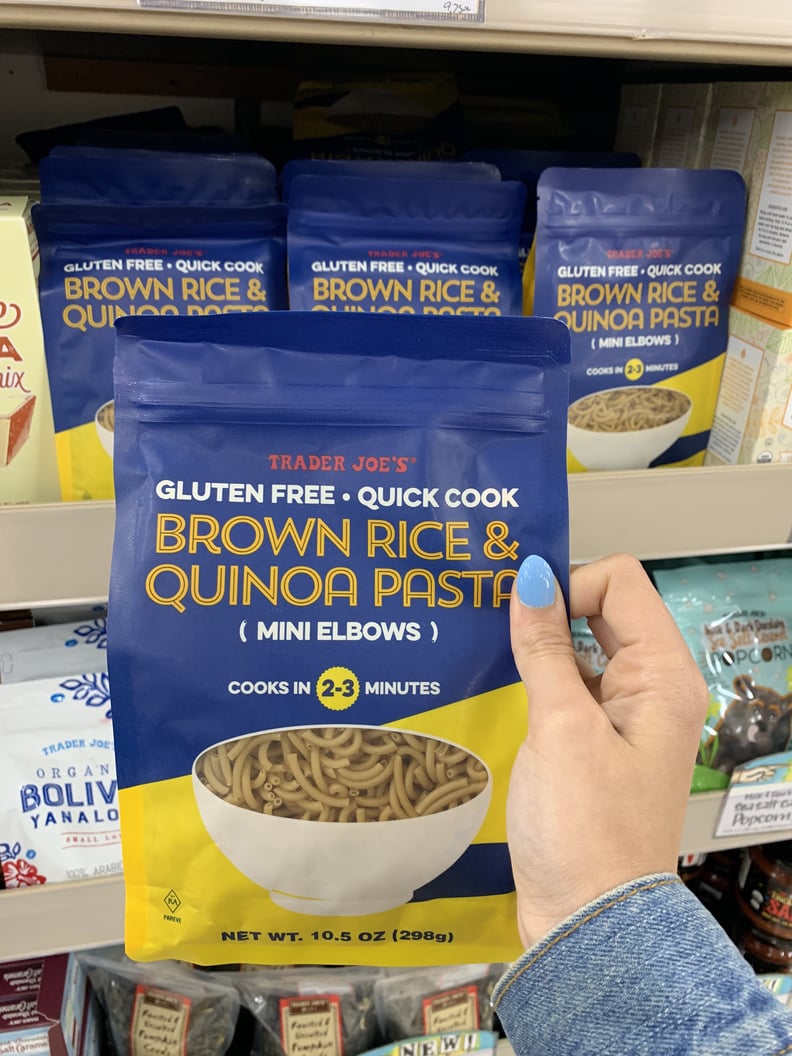 Trader Joe's Brown Rice and Quinoa Pasta
The elbow shape of these gluten-free noodles makes them the perfect choice for a healthy mac and cheese.
28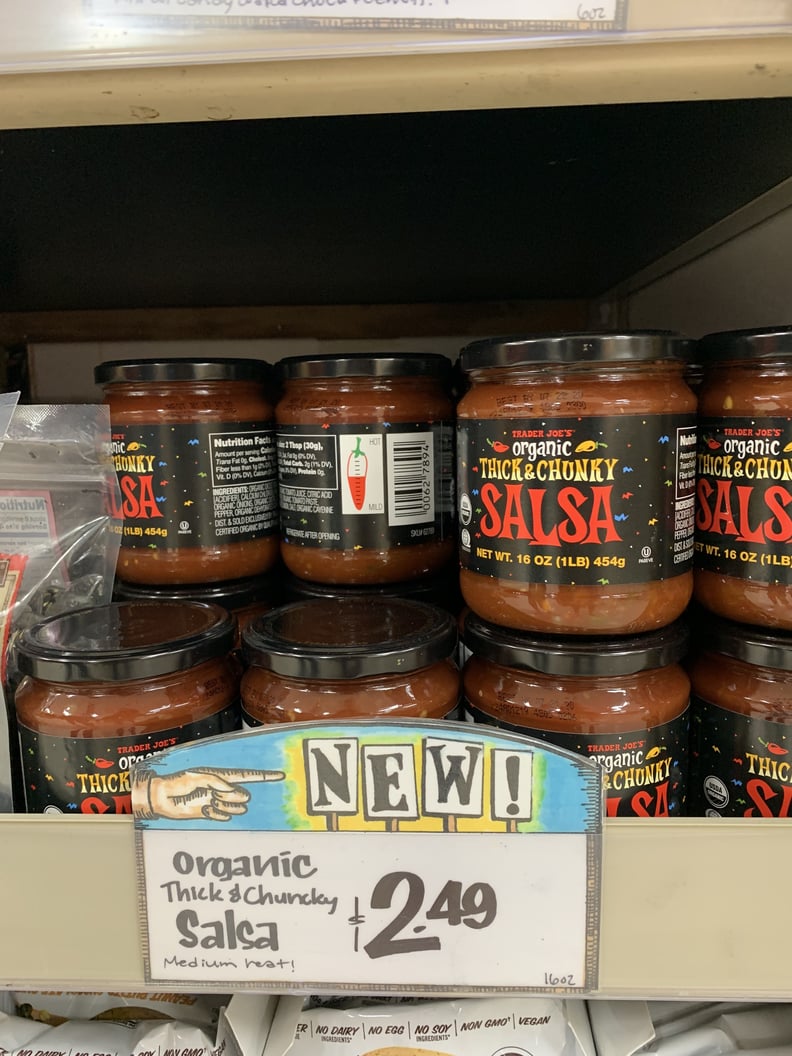 Trader Joe's Organic Thick and Chunky Salsa
As if Trader Joe's didn't already corner the market on tasty salsas, the store has now added this thick, only mildly spicy version to the mix.
29
Trader Joe's Avocado Tzatziki Dip
Use this avocado-infused yogurt dip in place of mayonnaise to make a tasty (and healthy) tuna or chicken salad.
30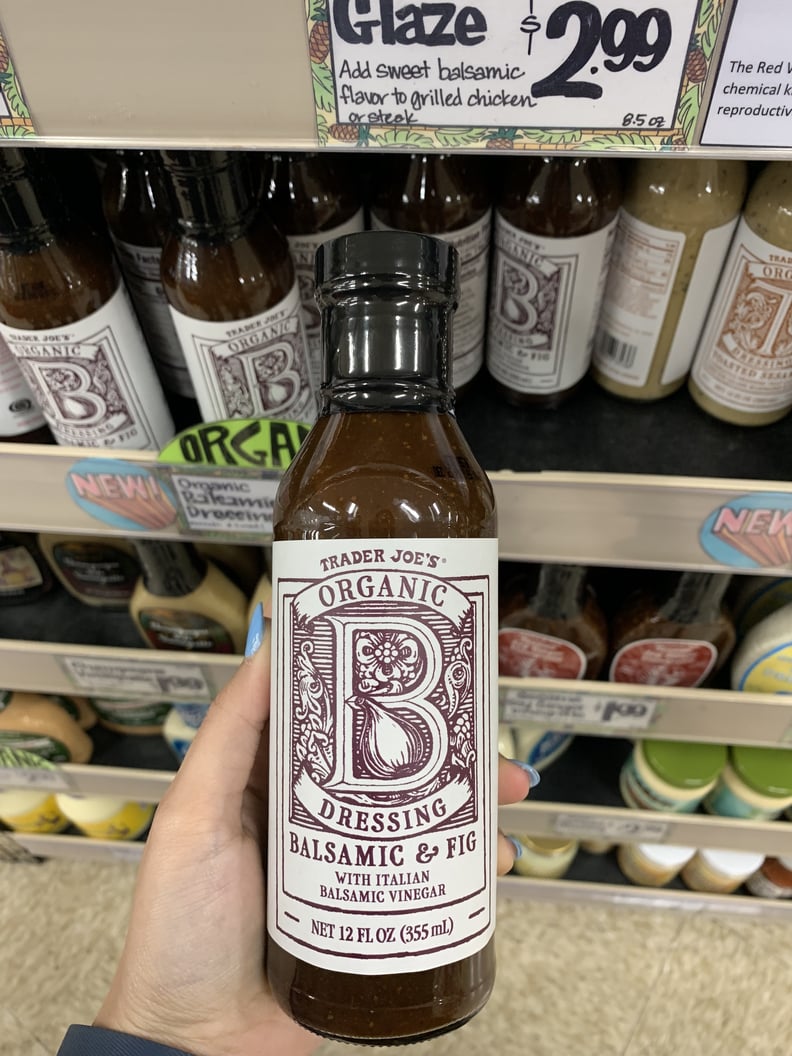 Trader Joe's Organic Balsamic and Fig Dressing
Use this sweet and salty dressing to dress a salad, roast some veggies, or marinate chicken.
31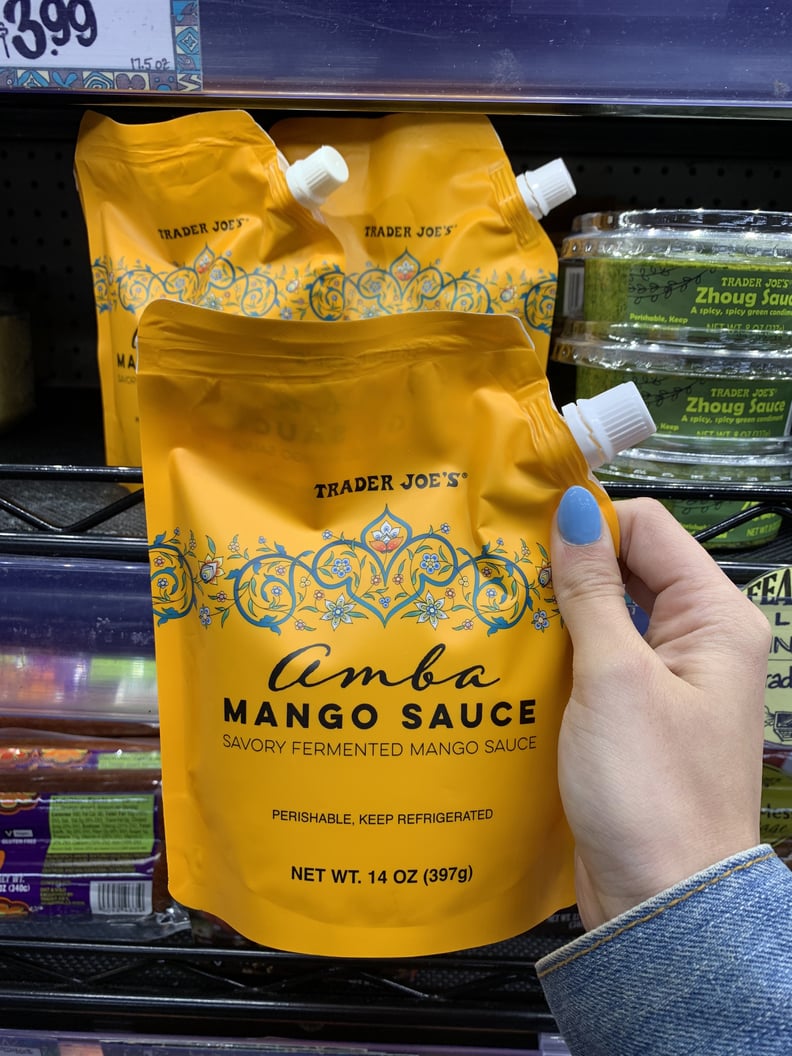 Trader Joe's Amba Mango Sauce
You can use this fermented mango sauce as a dressing or a marinade — the possibilities are endless, so get creative.
32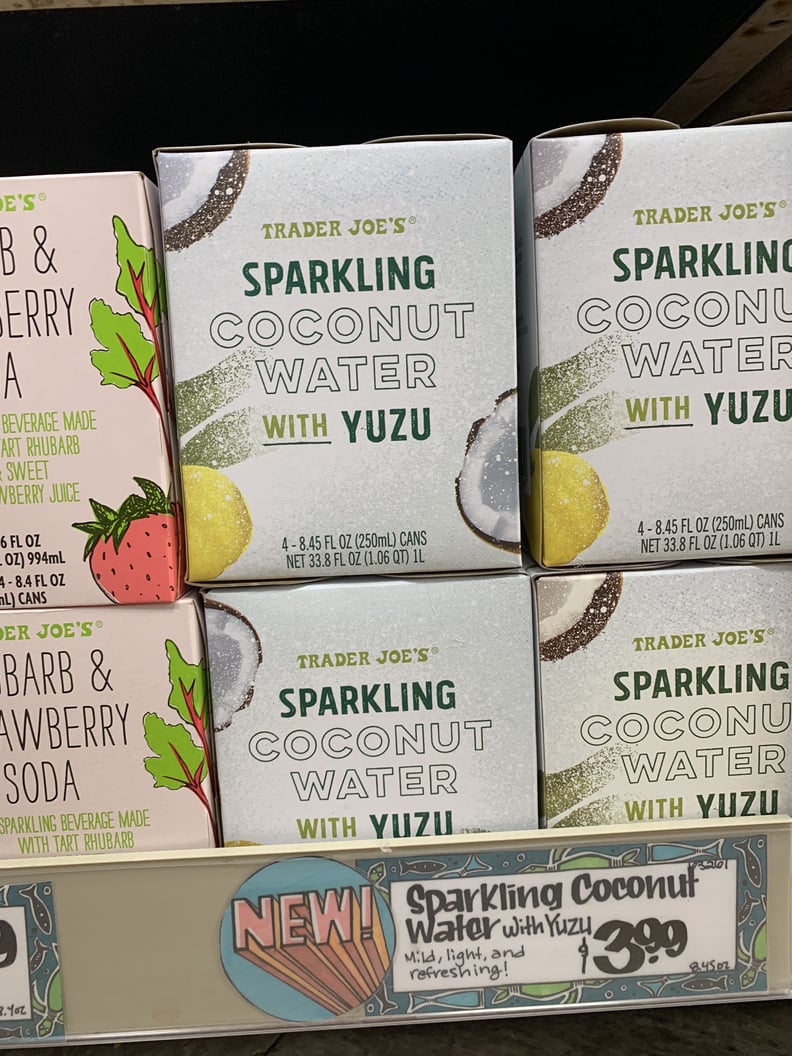 Trader Joe's Sparkling Coconut Water With Yuzu
Refreshing, crisp, light, and perfectly sweet, it's like spring in a can.
33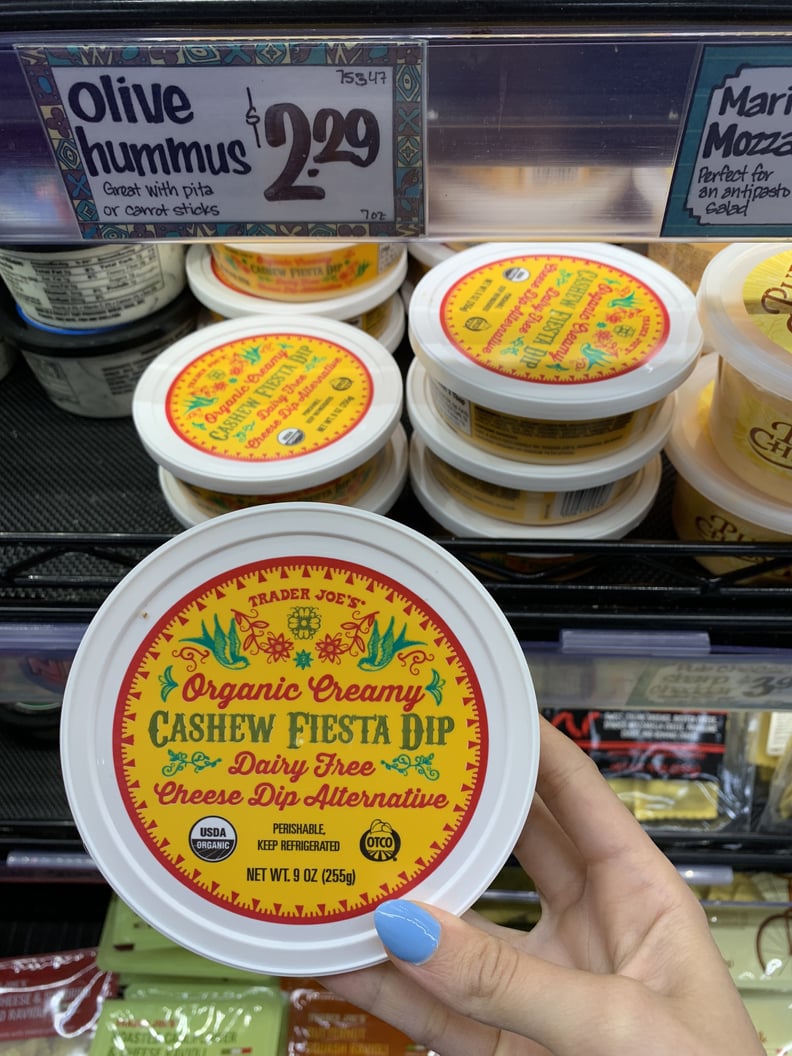 Trader Joe's Organic Creamy Cashew Fiesta Dip
This cashew fiesta dip tastes just like queso! Try adding it to a homemade Chipotle-style bowl.
34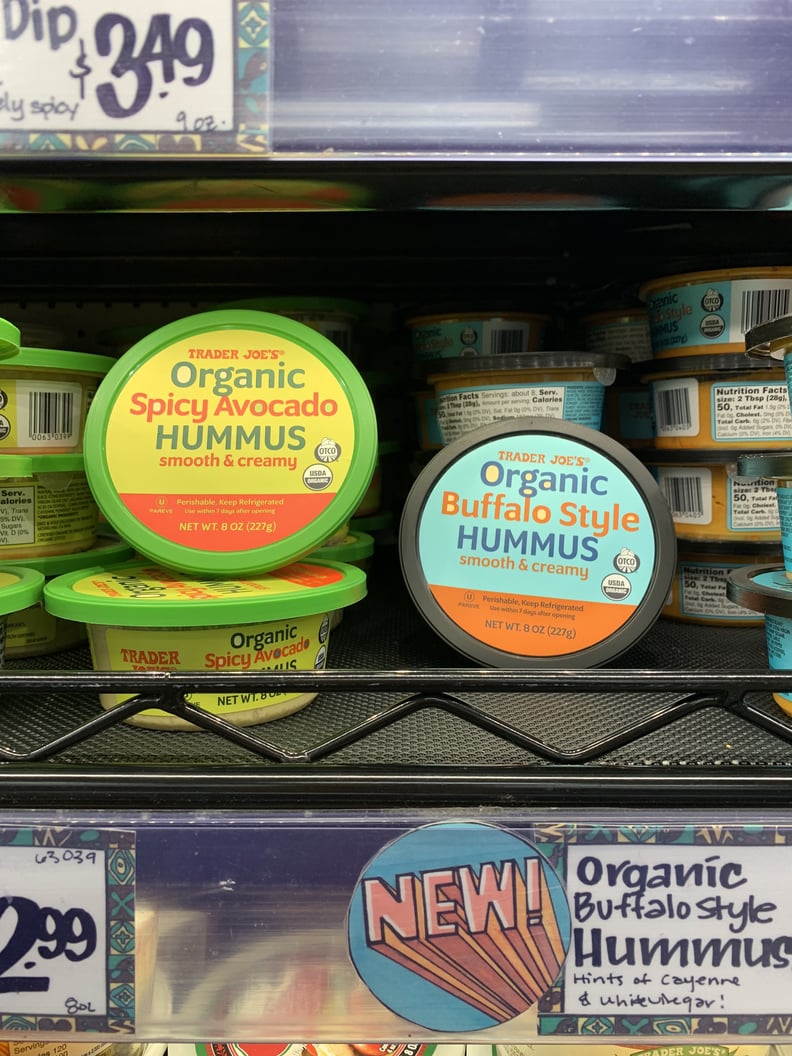 Trader Joe's Organic Spicy Avocado Hummus and Buffalo Style Hummus
Honestly, good luck choosing which of these hummus flavors you like more.
35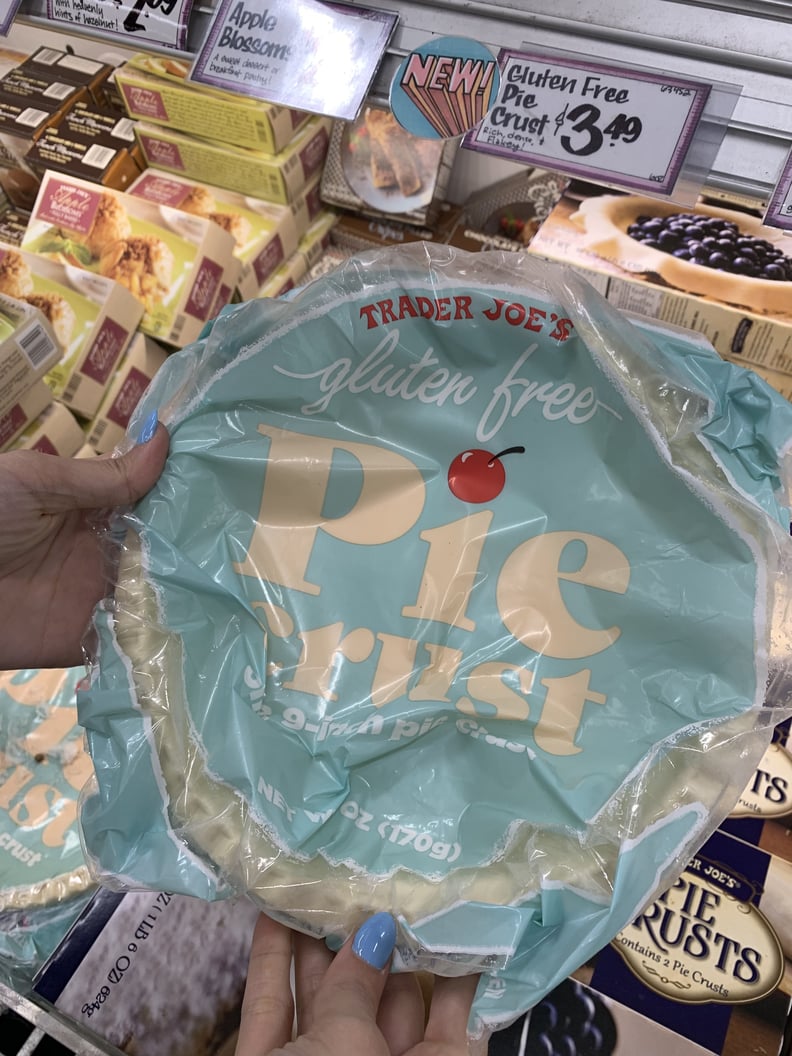 Trader Joe's Gluten Free Pie Crust
If you're gluten-free, you'll love this easy-bake pie crust. Fill it with your favorite seasonal fruits.
36
Trader Joe's Kale Gnocchi
Need a quick veggie fix? The Trader Joe's Kale Gnocchi is a great option. Toss them in your favorite alfredo sauce for a restaurant quality meal.
37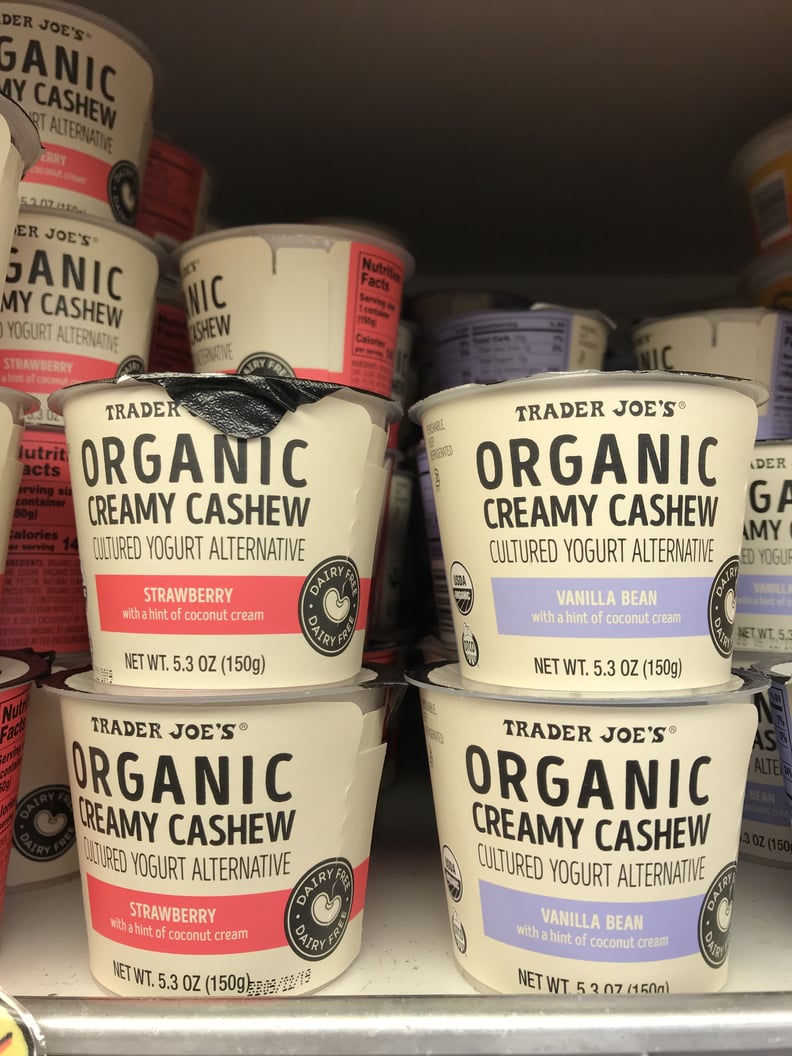 Trader Joe's Organic Creamy Cashew Cultured Yogurt Alternative
The non-dairy options for yogurt keep on coming with these cashew-based yogurts. They're available in strawberry and vanilla bean for your eating pleasure.
38
Trader Joe's Turmeric Ginger Coconut Beverage
Treat yourself to a golden latte at home — iced or hot. It's premixed with coconut milk, so you can enjoy this delicious, anti-inflammatory beverage without any of the work of making it.
39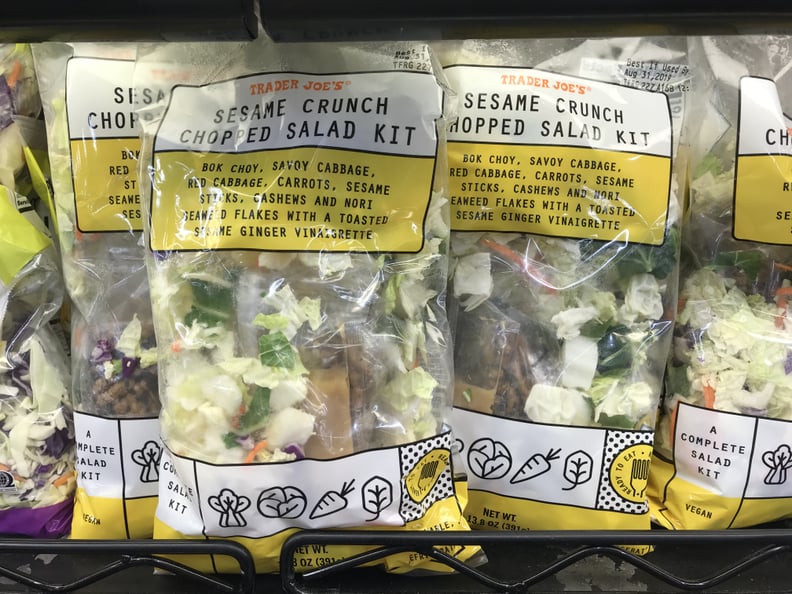 Trader Joe's Sesame Crunch Chopped Salad Kit
You have things to do, and buying all the ingredients for a chopped salad are not on that list. Let Trader Joe's do the work for you with this yummy salad kit.
40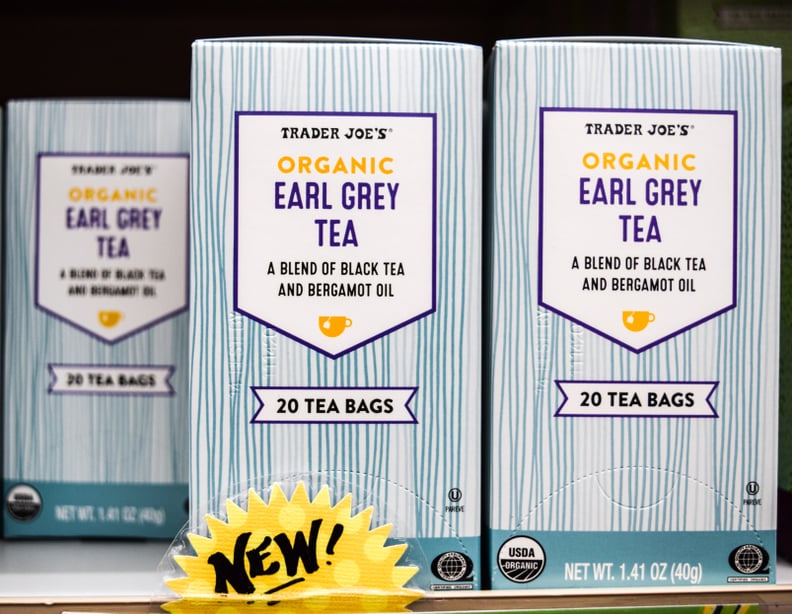 Trader Joe's Organic Earl Grey Tea
Tea time just got better with TJ's new stock of organic Earl Grey. So make up some tiny cucumber sandwiches, and get sippin'!
41
Trader Joe's Protein Patties
42
Trader Joe's Organic Vegetarian Chili
Not all chili needs meat. Try adding this vegetarian option to your canned goods collection.
43
Trader Joe's Roasted Seasoned Brussels Sprouts With Parmesan Cheese
Can't figure out how to make your Brussels? TJ's just figured it out for you.
44
Trader Joe's Vegan Chickpea Masala Salad Topped with Picked Vegetables
Get into this tart, tangy goodness! You and your guests won't regret it.
45
Trader Joe's Gluten Free English Muffins
Trader Joe's has expanded the versatility of the English muffin. Try these for breakfast, lunch, and dinner.
46
Trader Joe's Vegan Taco Salad Kit
Vegan taco-lovers must try this new salad from Trader Joe's. Feel free to customize with other TJ's toppings, too!
47
Trader Joe's Spicy Mango Lemonade
It is safe to assume this is on the top of the list for summer drinks. Try this lemonade if you like a little kick.
48
Trader Joe's Organic Peach Fruit Spread
Like jam? Try this Trader Joe's spread on your favorite snacks and breakfast pastries.
49
Trader Joe's Cold Pressed Watermelon Juice
Imagine the refreshing taste and subtle sweetness of a watermelon bottled for your convenience.
50
Trader Joe's Rosemary Sfogliette
Grab a bag of these crunchy Italian crackers for your soup or cheese and wine.
51
Trader Joe's Gluten Free Pepperoni Pizza
Whoever said a gluten free pizza isn't just as delicious as a traditional one? Made with cauliflower-based crust and uncured pepperoni, this party friendly snack will keep you addicted.
52
Trader Joe's Organic Chicken Nuggets
McDonald's chicken nuggets, but healthier and even better tasting. A fan-favorite, microwave them to have a hot snack in under one minute, or warm them up in an air-fryer to get as much flavorful goodness as possible. Pair them with your favorite dipping sauce, and you have the best snack ever.
53
Trader Joe's Ube Pretzels
If you're a fan of yogurt covered anything, you'll love these sweet and savory ube covered pretzels. Be sure to grab them before they sell out!
54
Trader Joe's Meyer Lemon Cookie Thins
Lemon flavored anything is always good, and these preservative free cookie thins are no exception.
55
Trader Joe's Caramelized Onion Dip
For all of the faithful vegans out there, this caramelized onion dip is the one thing your cupboard has been missing. It tastes just like cream cheese, except it's dairy-free. Pair with your favorite chips or veggies and you're in Heaven.