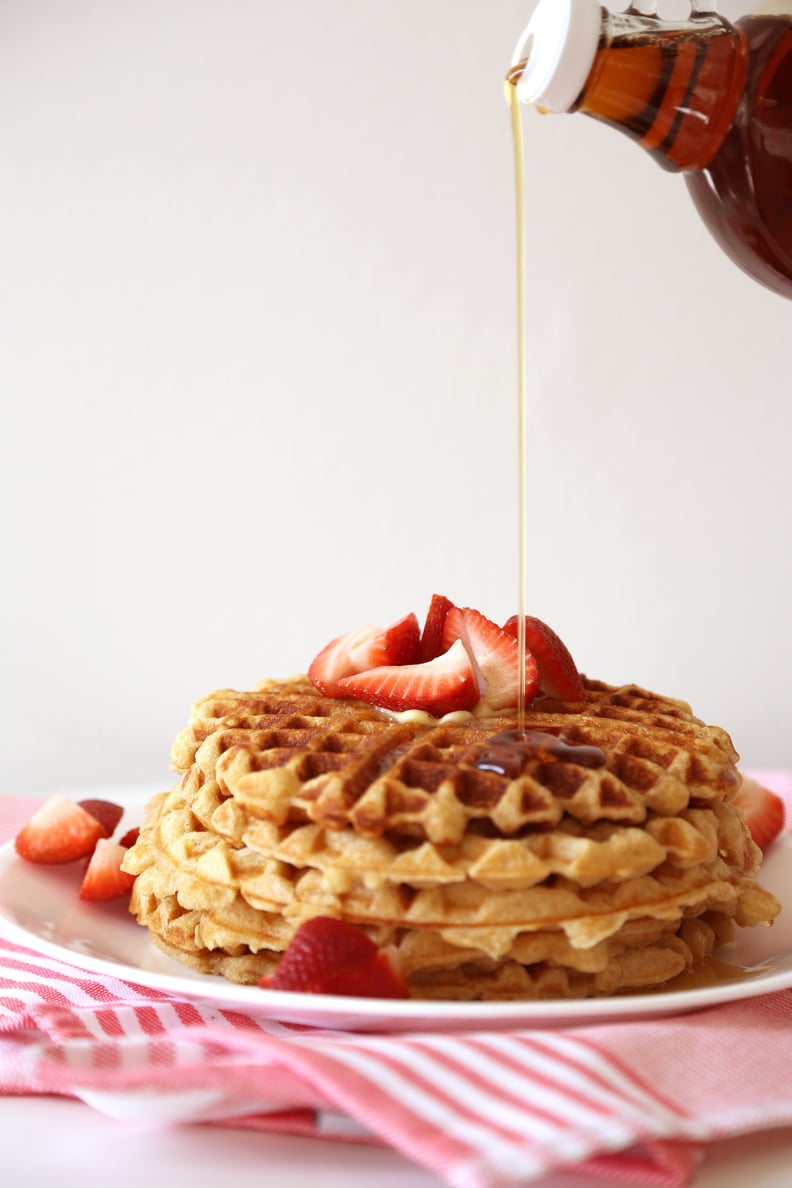 POPSUGAR Photography | Anna Monette Roberts
POPSUGAR Photography | Anna Monette Roberts
Who doesn't love waffles? They're crunchy yet soft, they're sweet but not overbearingly so, and they can be paired with just about anything. Lucky for you, we've compiled a list of nine healthy — and supertasty — waffles, so you can start your day off with a bang.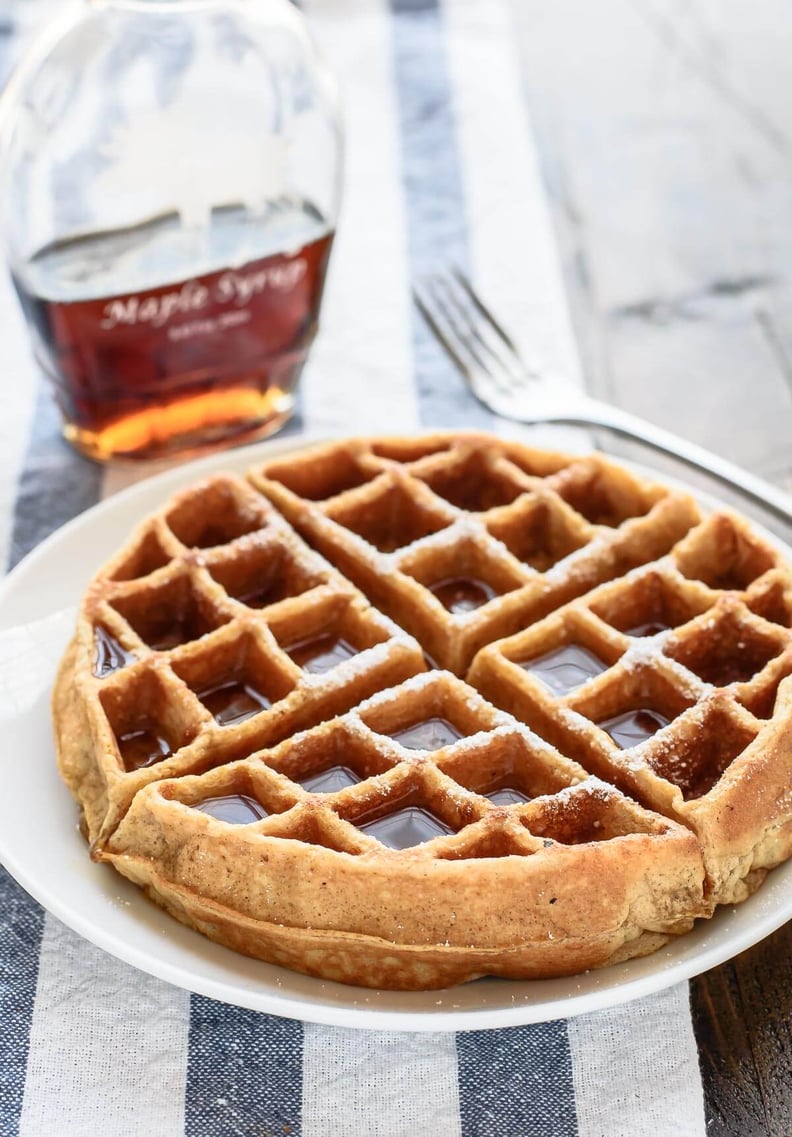 Whole-Wheat Waffles
Simply throw all of the ingredients into a blender to make these whole-wheat waffles. They're light and fluffy, and applesauce takes the place of copious amounts of butter.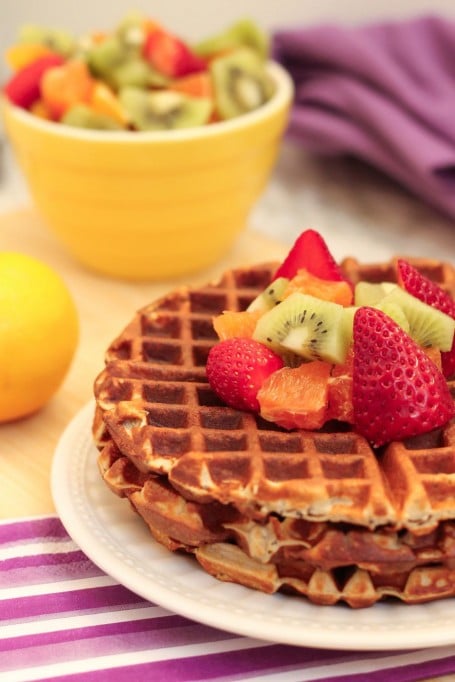 Citrus Poppyseed Waffles
Perk up your morning — and your taste buds — with these citrus poppyseed waffles. Honestly, what goes better with poppyseeds than a little citrus?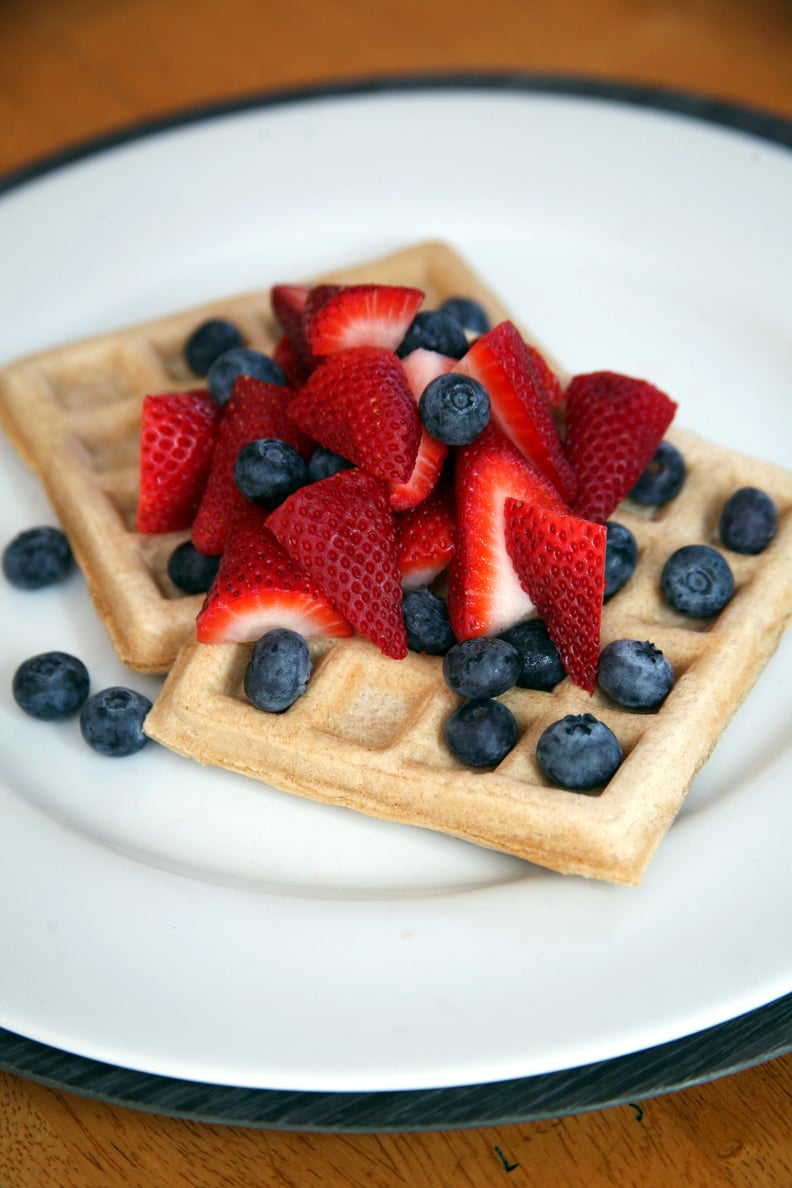 Vegan Waffles
This recipe for vegan waffles is very basic, so feel free to jazz up the batter by adding in cinnamon, bananas, blueberries, or lemon zest.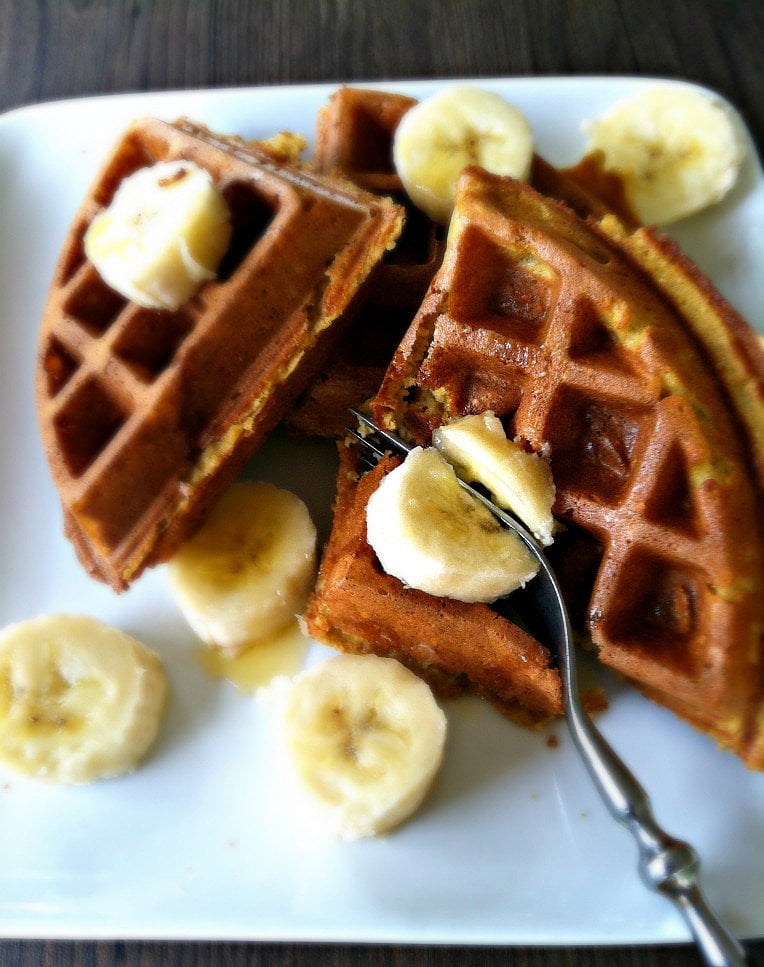 Oatmeal Pumpkin Waffles
Finally, pumpkin pie for breakfast! Well, sort of. These oatmeal pumpkin waffles put pie cravings to rest and keep your first meal of the day filled with protein, fiber, and essential nutrients — no syrup needed!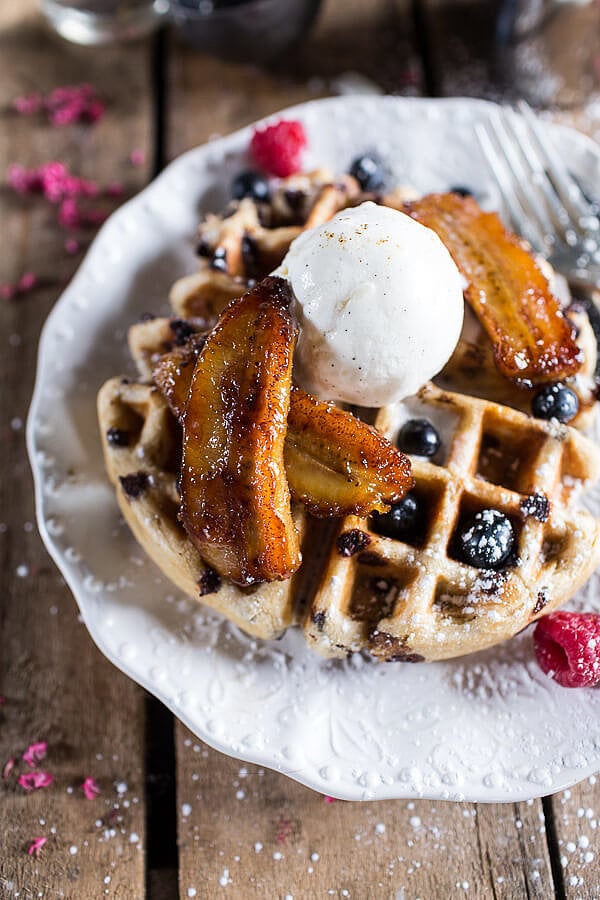 Whole-Wheat Belgian Chocolate Waffles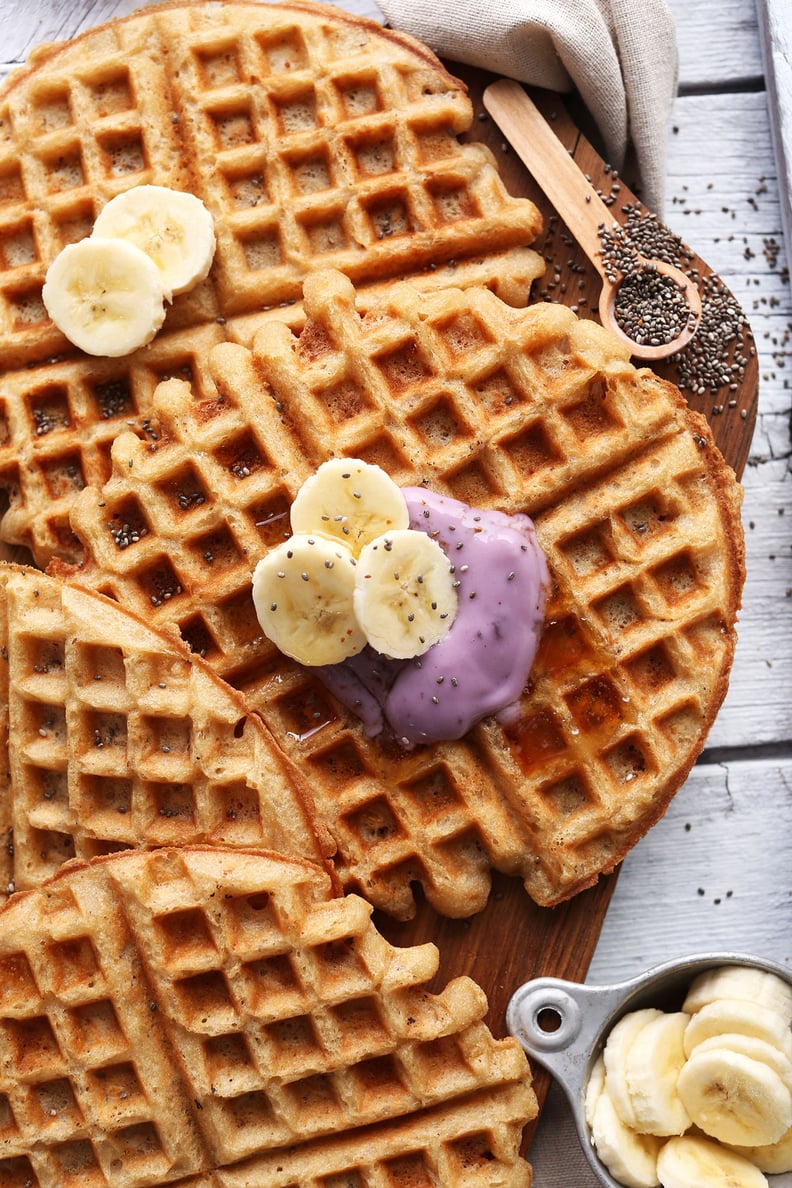 Vegan and Gluten-Free Coconut Yogurt Waffles
Belgian Waffles
Start your morning on the right foot with these healthy Belgian waffles. This reader ditches the syrup in favor of a less-caloric option: berry yogurt!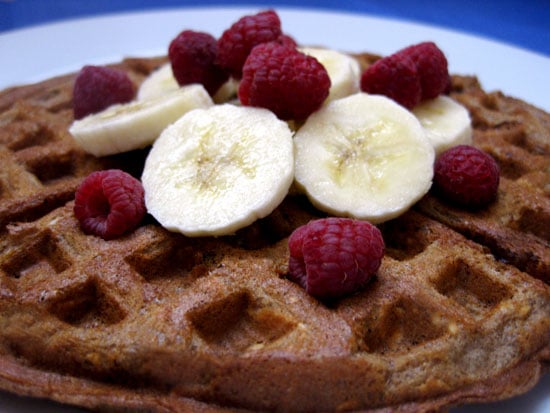 Cinnamon Oatmeal Waffles
Fill up with these cinnamon, oat, and flax waffles. The recipe focuses on increasing your fiber intake so you're less likely to get the munchies later in the day.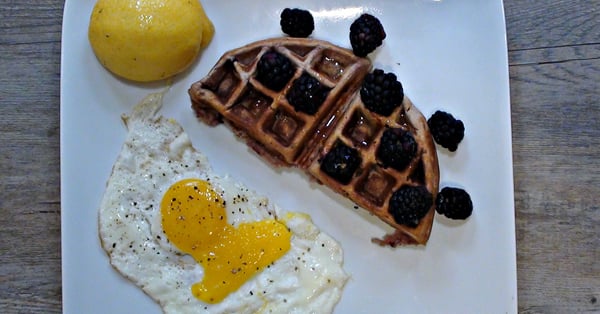 Lemon Blackberry Waffles
The tastes of Summer are about to invade a kitchen near you. Invigorate your morning with these lemon and blackberry waffles. The combination of citrus and tangy berries is sure to dissolve any case of the Mondays.