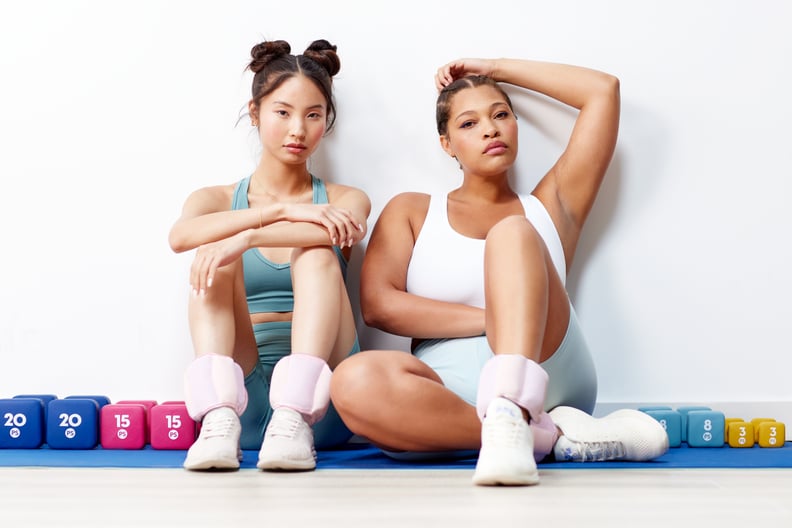 POPSUGAR Photography | Jason Innes
POPSUGAR Photography | Jason Innes
Every editorial product is independently selected by our editors. If you buy something through our links, we may earn commission.
There's never been a better time to set up a home gym. If you've recently moved or decided to clean out some space in your home, use that extra room to create a dedicated workout sanctuary. Because, let's face it, as much fun as it is to work out in your bedroom, it's nice to have another space to do your leg lifts and bicep curls. Whether you're building out a brand new room or just looking to set up some space in your studio apartment, this is the fitness gear you're going to want to shop.
We need things like dumbbells, resistance bands, and jump rope for all kinds of spaces. If you've got a little more room, consider a machine like a treadmill, or something high-tech like the Mirror. Whatever you choose, get ready to get sweaty. Keep reading to shop our picks!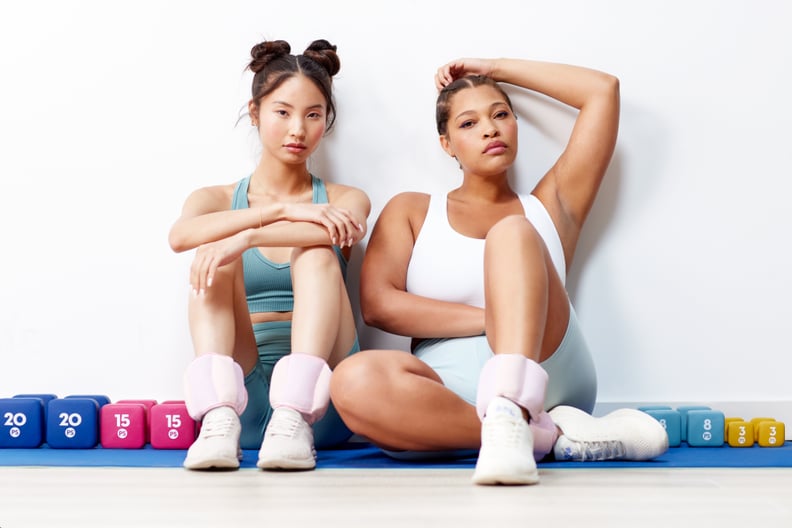 To Add Some Extra Resistance: POPSUGAR 4-lb. Wrist and Ankle Weight Set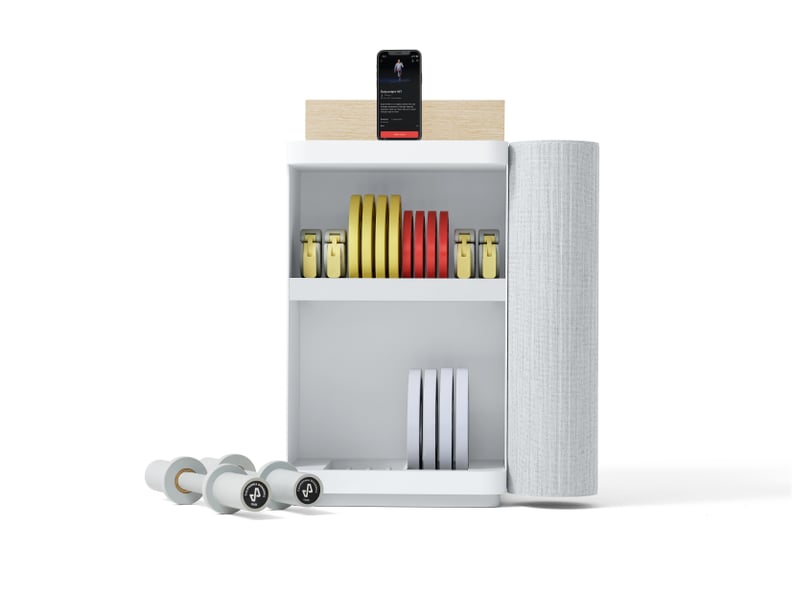 A Compact Home Gym: Tempo Move
Tempo Move ($395, originally $495) brings the personal training experience into your own home with technology that scans your body (and equipment you're using) to check for proper alignment throughout your workout. Metrics are displayed on the screen along with encouraging words from the trainer. Tempo Move comes with two adjustable hand weights, four clamps, four 1.25-pound plates, and four 2.5-pound plates, but has a much smaller footprint than a lot of at-home equipment, including the original Tempo Studio. A $39/month membership fee gives you access to an assortment of live and prerecorded classes ranging from HIIT to strength training to yoga.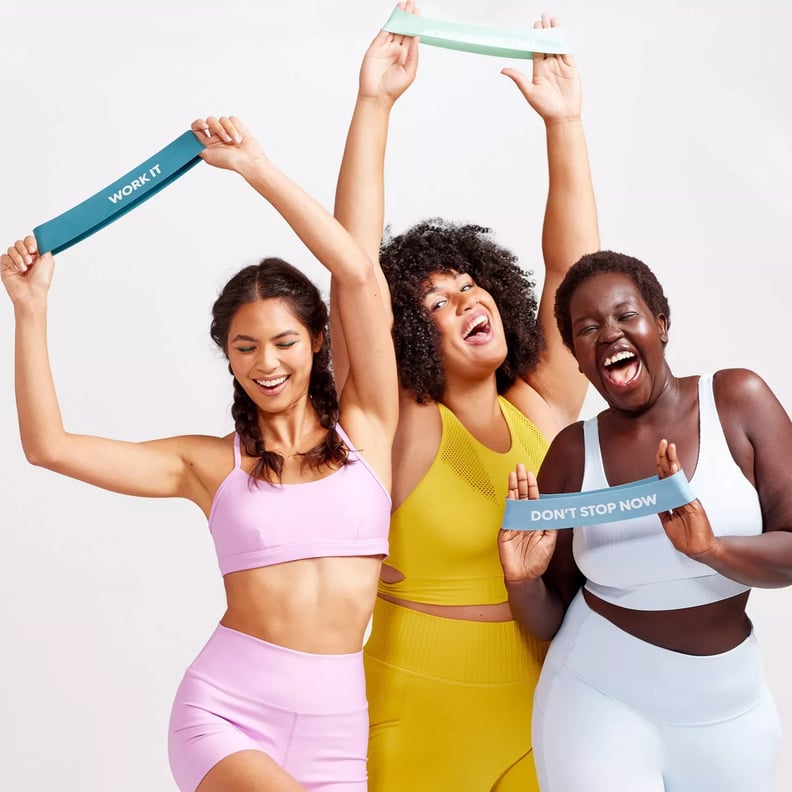 Resistance Bands: POPSUGAR Mini Resistance Band
This POPSUGAR Mini Resistance Band ($15) comes with three great resistance bands. If they want to tone their muscles, this is an easy tool to help them get there, and it's also great for traveling. Plus, how adorable are the sayings?!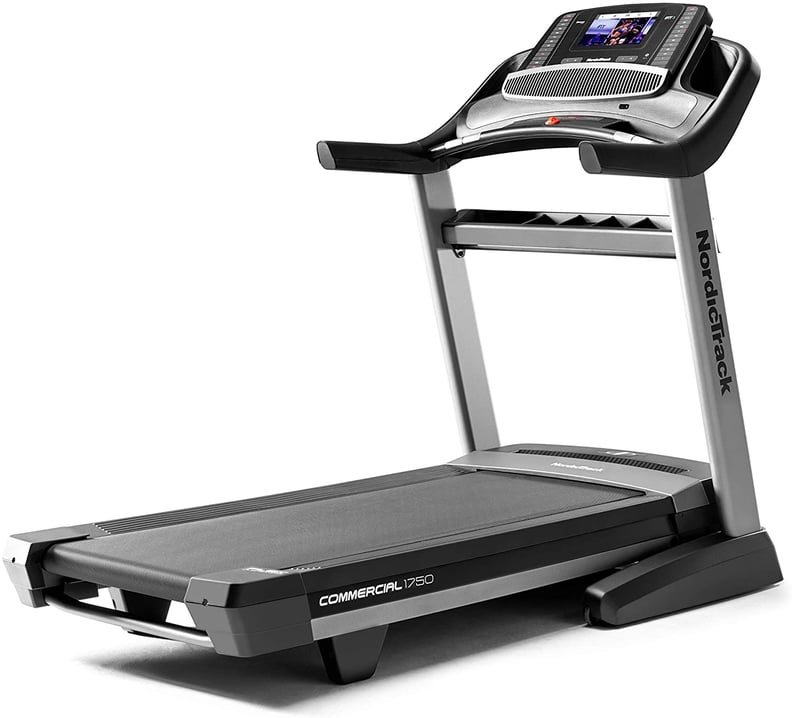 A Treadmill: NordicTrack Commercial Series 10" HD Touchscreen Display Treadmill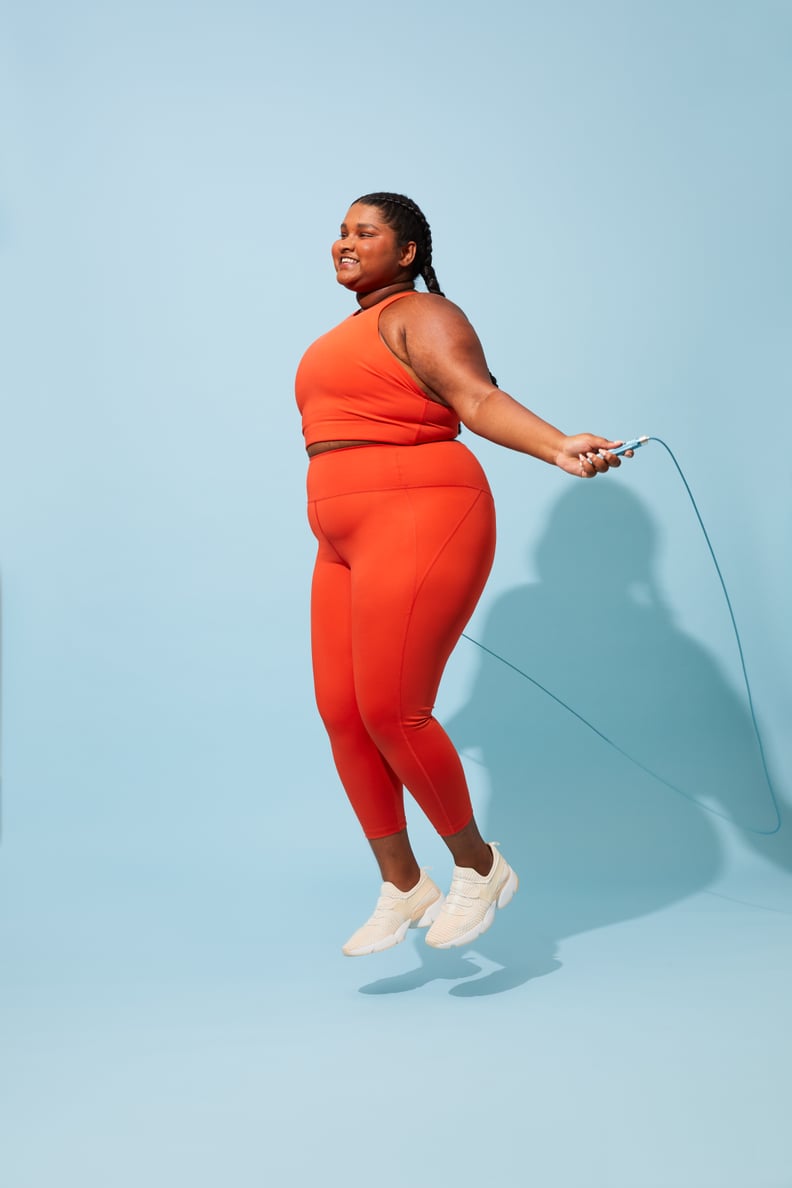 A Cardio Essential: POPSUGAR Fitness at Target 9-ft. Jump Rope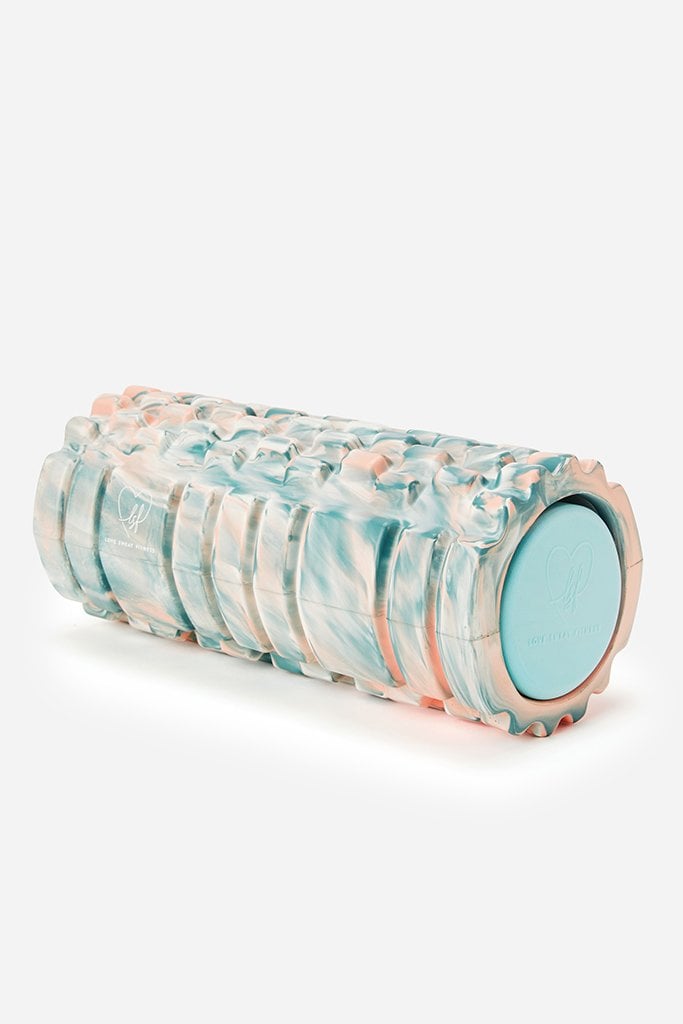 A Recovery Essential: Love Sweat Fitness 2-in-1 Foam Roller
If you're reading this, you probably need to foam roll. Yes, it might be painful in the moment, but the results are well worth it. I like this Love Sweat Fitness 2-in-1 Foam Roller ($35).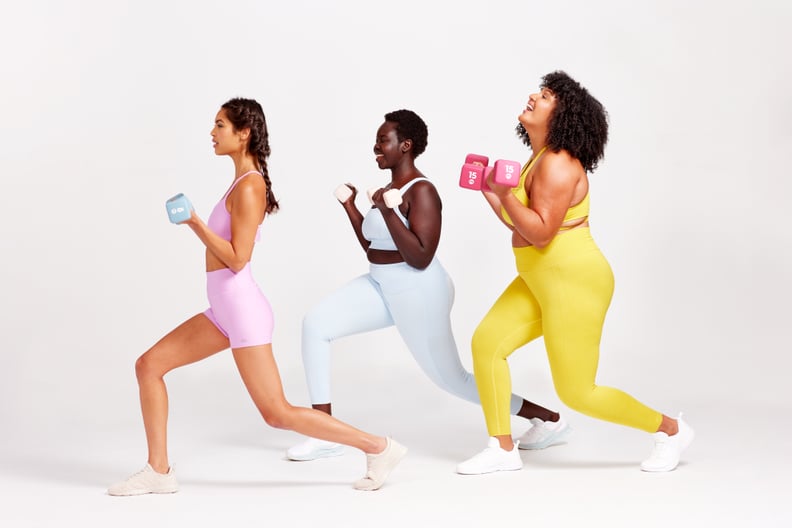 Dumbbells For All Workouts: POPSUGAR Fitness at Target Dumbbells (3, 5, 8, 10, 12, 15, 20 lbs.)
Weights are essential equipment for muscle-building workouts at home, and I love these POPSUGAR Fitness at Target Dumbbells ($7-$35). This square-head design will put an end to rolling weights, and the line offers weights ranging from three pounds to 20 pounds. Please note each dumbbell is sold individually.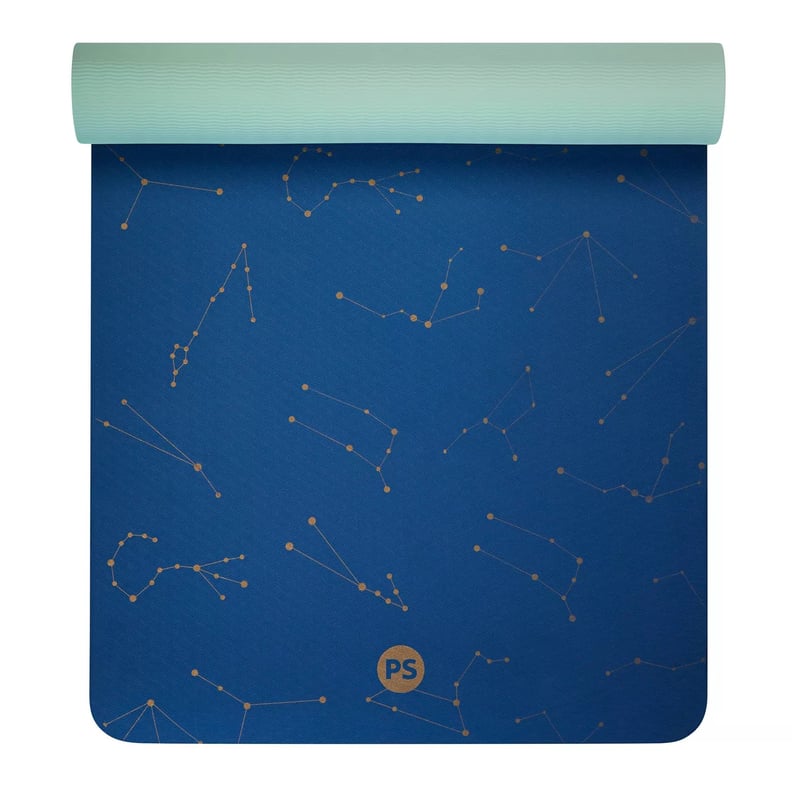 A Quality Yoga Mat: POPSUGAR TPE Yoga Mat
POPSUGAR's biodegradable and recyclable TPE Yoga Mat ($36, originally $45) has 5mm of cushioned support for any workout. You can plank, jump, and do your mountain climbers knowing that you won't be sliding around on the nonslip surface. Bonus: the mat is embossed with constellations, so you might even find your zodiac sign while you're in downward dog.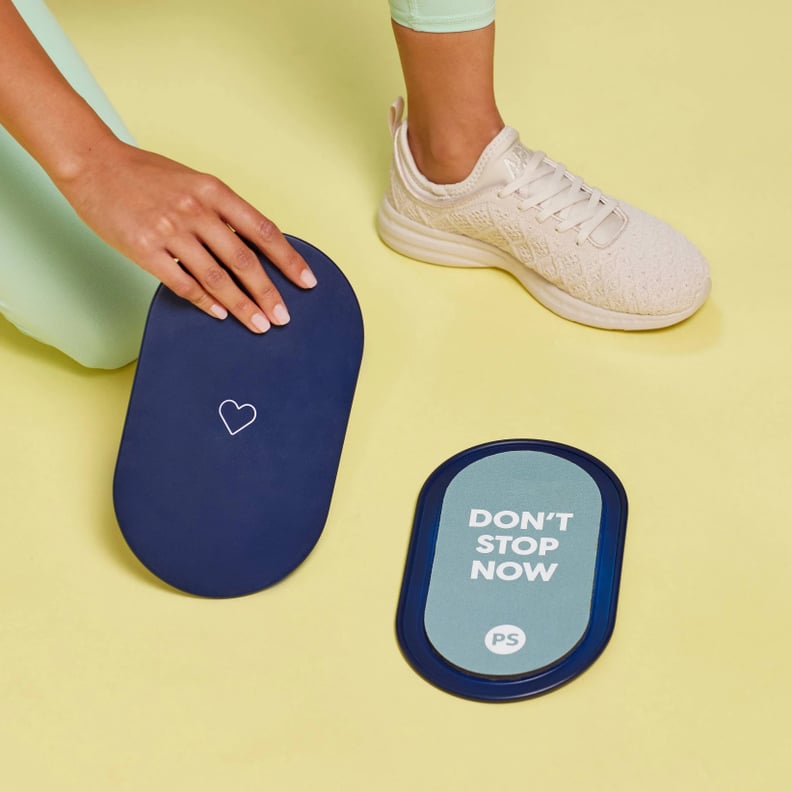 A Travel Exercise Essential: POPSUGAR Sliding Core Discs
These POPSUGAR Sliding Core Discs ($13) are maybe the most portable fitness equipment. They're flat enough to fit seamlessly into a backpack or suitcase and will take simple bodyweight exercises to the next level; these intense slider core exercises are all the proof we need of that.

A Cool Machine: The Mirror
If they're ready to take their home workouts to the next level, they need The Mirror ($1,495). It has hundreds of different workouts to choose from, at various different levels and lengths. Take a yoga class or do a bootcamp-style workout, all from the comfort of home.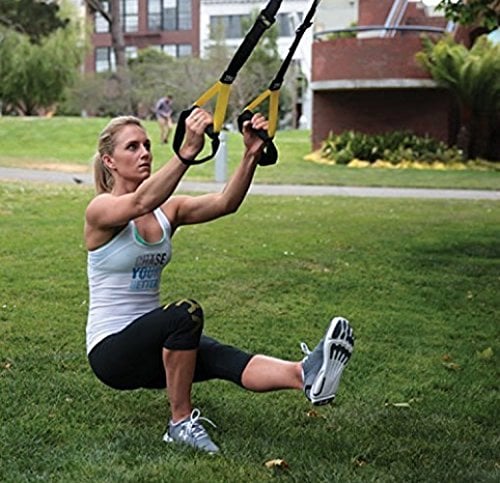 A Classic Piece of Equipment: TRX Home Gym Suspension System
The ultimate in minimalist gym gear, the TRX Home Gym Suspension System ($170, originally $200) sets up in less than 60 seconds and can be anchored almost anywhere — even a doorway or a tree. The purchase includes a one-year subscription to an app with over 80 workouts using the system . . . so you'll never get bored and never have an excuse.
A Balance Trainer: BOSU Balance Trainer
This BOSU Balance Trainer ($146) is amazing for, you guessed it, balance work. I love using it for abs and balancing in a plank.