Does Your Face Get Super Red Post-Workout? Here's How to Fix It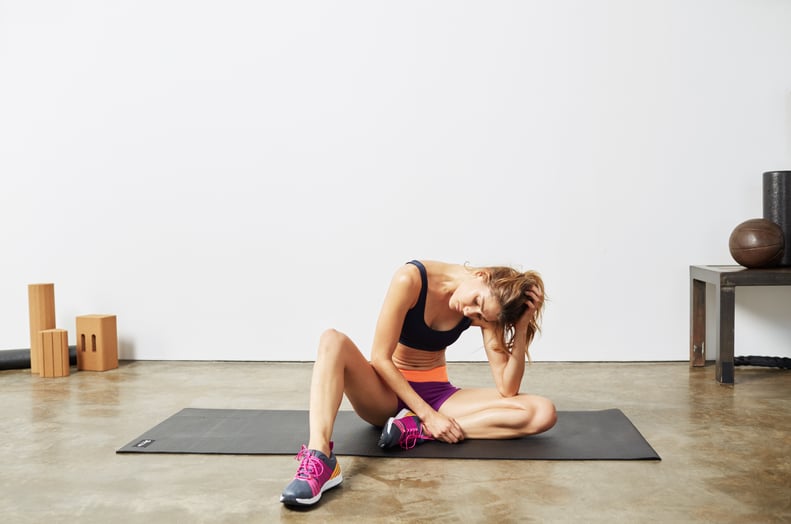 POPSUGAR Photography | Kathryna Hancock
POPSUGAR Photography | Kathryna Hancock
When Tone It Up (TIU) hosted us in Southern California for its seaside retreat earlier this year, we got some amazing tips from its go-to makeup artist, Jennifer Naideth. Jennifer is a pro at creating the effortless, au naturel California beach babe look for TIU founders Karena and Katrina, as well as packing essentials for a gym bag, creating a post-workout quick makeup routine, and (our favorite) devising a quick fix to that red face most of us get after a hot and sweaty workout.
While there's nothing to worry about (your face turning red after exercise is totally normal!), if you're on your way to the office, a date, or even just brunch out with your friends, we get that you might want to cool that face off and return to your normal complexion. Fortunately, Jennifer has a few great tips on how to calm the redness.
The cold towel face mask. This trick calls for cold water from the sink and any hand towel your gym or studio might provide. "Hold it on your face like a face mask for a few minutes," said Jennifer. This should start to reduce some of the red hue.
Cold shower and washcloth. Take the washcloth trick into the shower — a cold shower! This should help send the blood back, away from your face. So instead of taking your usual warm post-workout shower, cool it down, and bring the mask in with you.
Use essential oils. Jennifer's favorite tip is to apply essential oils to her face like "lavender, tangerine, peppermint, and wild citrus." She noted that she's fond of doTERRA essential oils and keeps them in her gym bag.
Ice your neck. This tip is from our own experience — a pack of ice on the neck can start to cool the blood going to your face to reduce redness. We've tried it post-half-marathon, and it's crazy how quickly your face goes from freakishly red to slightly flushed. If you don't have ice, try a cold water bottle and put it onto the soft part of your neck where it meets your jaw bone (under your ear).