5 Ways to Burn More Calories at Home, According to Trainers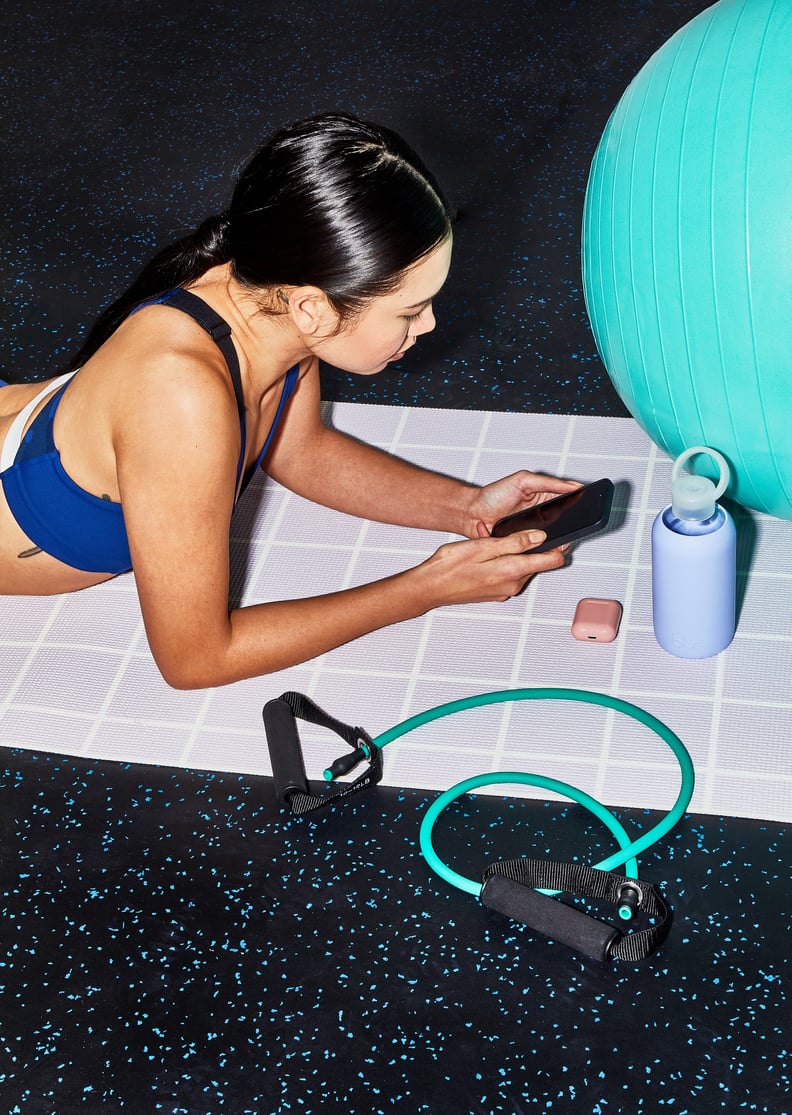 POPSUGAR Photography | Matthew Kelly
POPSUGAR Photography | Matthew Kelly
Just because you can't make it to the gym or a studio class doesn't mean all the hard work you've put in will suddenly go away. Whether you're into lifting, Pilates, or high-intensity interval training, there's always a way to work out at home. And for those days when you either just can't motivate yourself to put on that sports bra or don't have the time to do an at-home routine, you can still burn calories throughout the day. Read on as trainers share their tried-and-true tips for sneaking in some fitness. These tricks take little to no effort and will keep you feeling good from the inside out, even if you stray from your workout routine.
01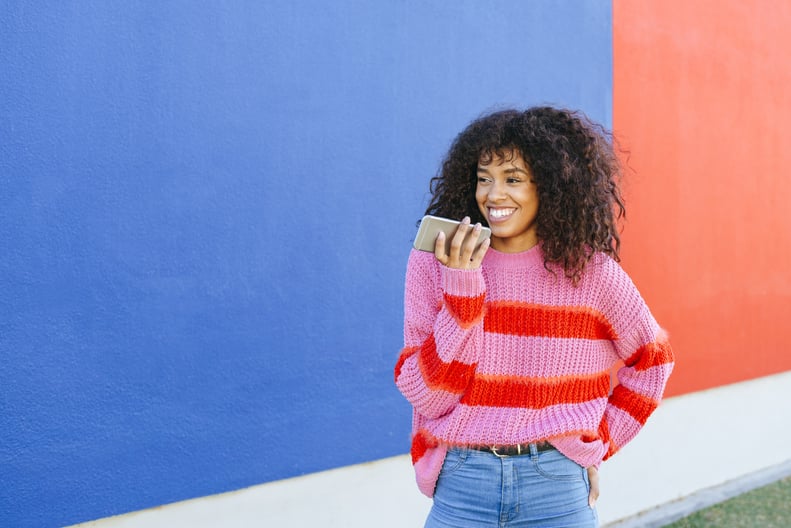 Walk While You Talk
"Take advantage of any idle time you may have during conference calls by taking the call outside for a walk," Jillian Lorenz, an NASM-certified personal trainer and cofounder of the Barre Code, told POPSUGAR. "If you're stuck inside, perform alternating lunges while you're on the phone." If you do it right, walking is an extremely effective way to burn calories and even lose weight.
02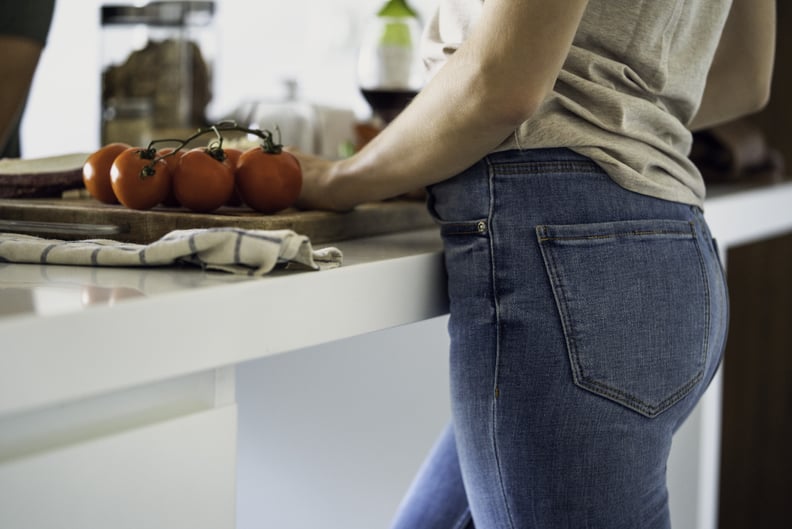 Squeeze in Some Reps While You Cook
Try doing some simple exercises while you wait for the oven timer, stir pasta sauce, or between chopping vegetables. Lorenz suggests this barre-inspired move to strengthen your lower body:
Stand with your hands on the edge of the countertop and your elbows bent at a 90-degree angle. Place your heels together and turn your toes outward so your feet form a narrow V.
Rise up on the tips of your toes (or the balls of your feet), squeeze your glutes, and bend your knees slightly, while keeping your heels, hips, and shoulders in line.
Pulse for 30 reps, move your hips and up and down one inch for 30 reps, and press your heels together for 30 reps.
03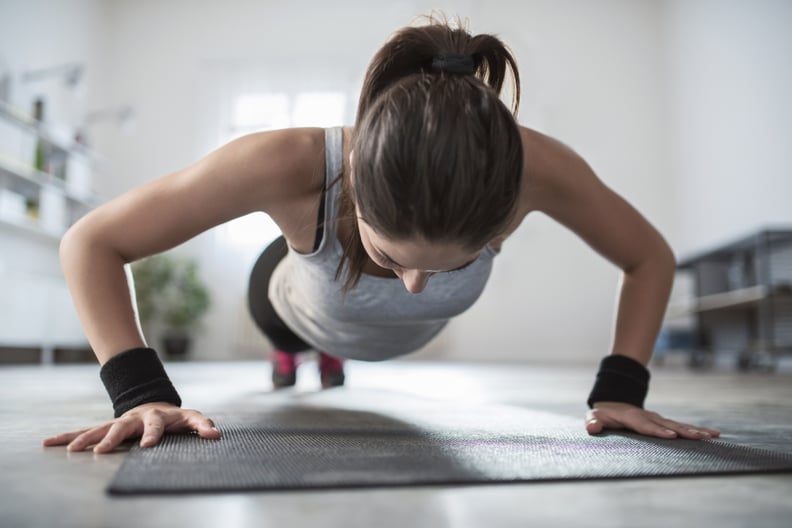 Try the Netflix Workout
"In between Netflix episodes or during commercial breaks, take five minutes to get your blood flowing with a quick series of exercises," Lorenz said. "Complete 10 push-ups, 10 burpees, and 10 alternating lunges (five on each side), then repeat as many times as possible. Set a timer on your phone to clock your effort before you hit play on the next episode." Suddenly your TV binge session doesn't seem so bad.
04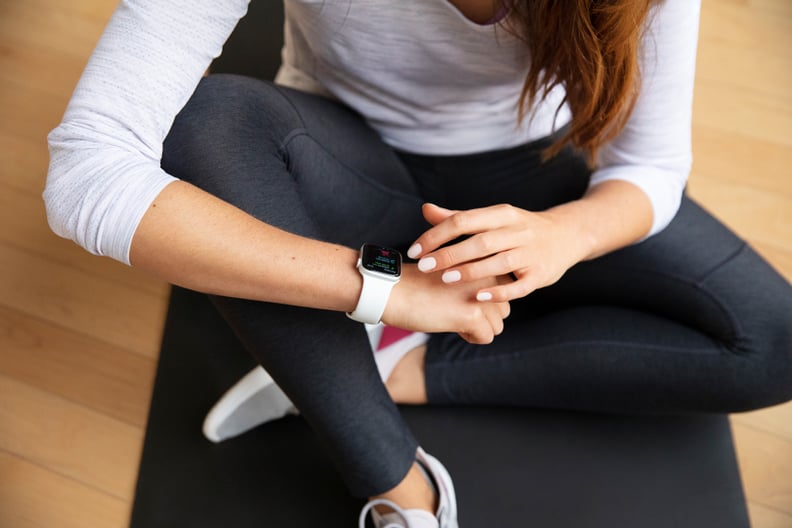 Wear a Fitness Tracker
A fitness tracker will help you set realistic goals for yourself when you have to miss your usual workout, in addition to tracking all movement you do during the day. "Start with 10,000 steps," Geoff Tripp, an ACSM-certified personal trainer and head of fitness at TRAINIAC told POPSUGAR. "See how you do and adjust from there, challenging your friends and family to do it, too." Think of it as a virtual race.
05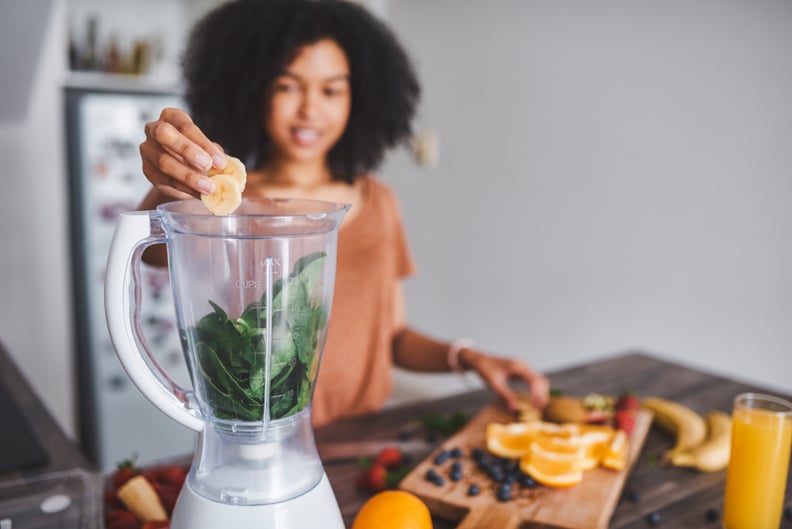 Eat Smaller Meals Throughout the Day
Exercise is only half of the calories-in-calories-out equation. "When we move less, our bodies require less energy (or calories) from food," Emily McLaughlin, a certified personal trainer and nutrition specialist at 8fit, told POPSUGAR.
To prevent eating a lot more calories than you burn, "drink plenty of water throughout the day to curb any false hunger pains," she explained. "Then, think about having smaller, produce-packed meals throughout the day so that you don't overeat." Snacks filled with protein are also key, as they will help you stay satisfied for longer periods of time, keeping you from grazing or mindlessly munching.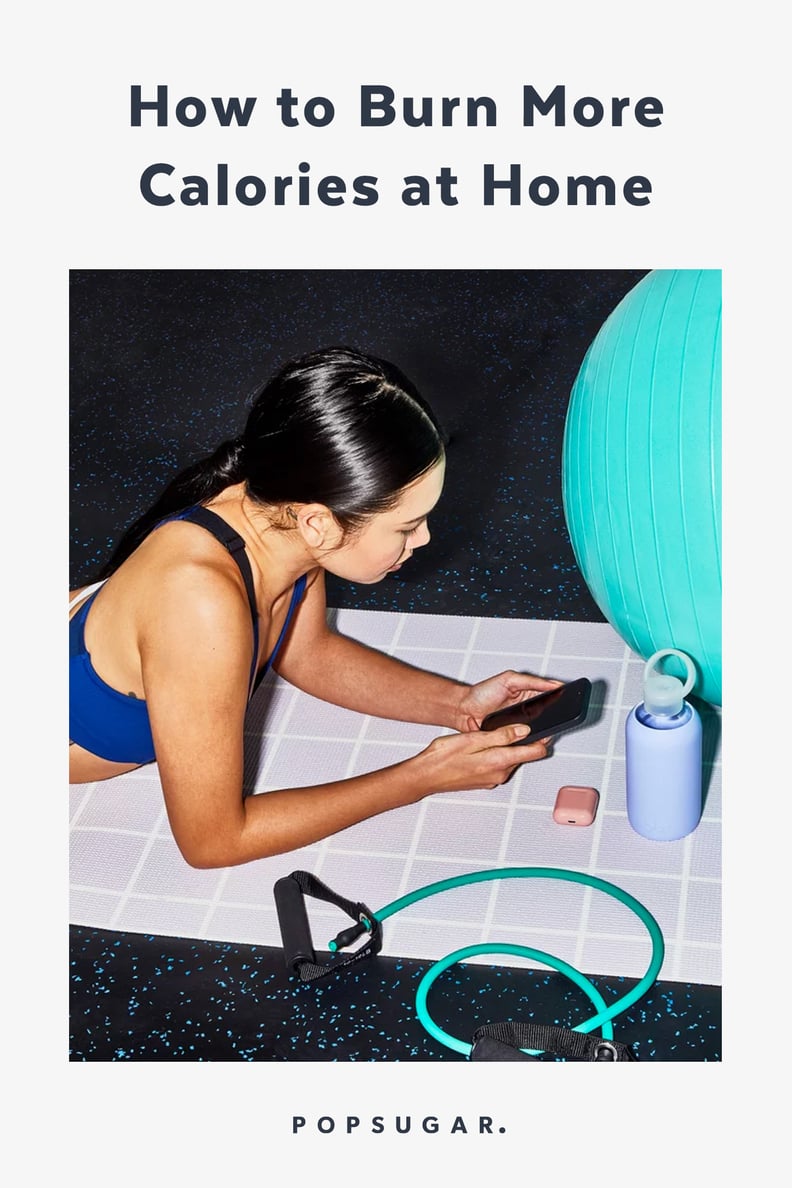 Pin it!