Jess Sims's Must Haves: Portable Red-Light Therapy and a Camera-Ready Fenty Beauty Gloss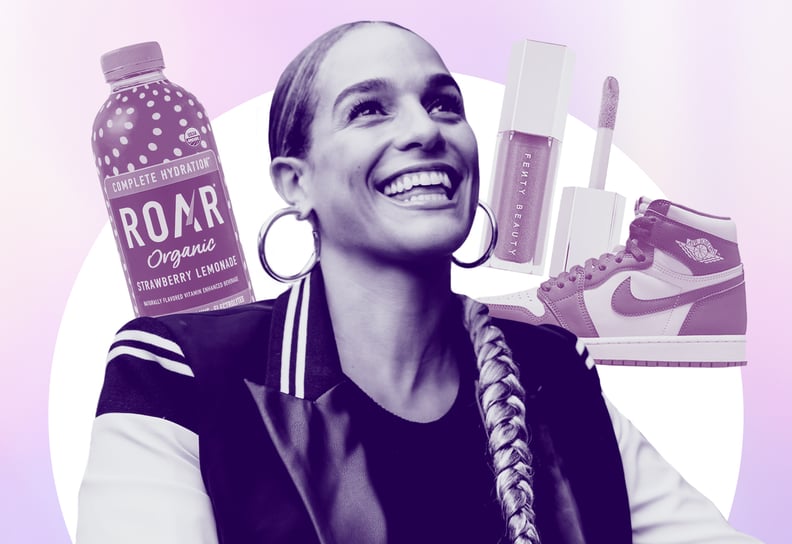 Courtesy of Jess Sims
Photo Illustration: Ava Cruz
Courtesy of Jess Sims
Photo Illustration: Ava Cruz
As POPSUGAR editors, we independently select and write about stuff we love and think you'll like too. If you buy a product we have recommended, we may receive affiliate commission, which in turn supports our work.
Jess Sims is on a lot of screens these days. The veteran Peloton instructor is still teaching all your favorite workouts — including her beloved Saturday 60 bootcamp — but she's also added two new-ish gigs: as an ongoing contributor for "Good Morning America" and as an on-air host for ESPN's "College GameDay."
"Both shows have, honestly, helped me in different ways, in terms of being a better reporter and having conversations about lots of different things — while not working out, of course," Sims tells POPSUGAR. "I've played sports my whole life and I love football, so that was a really nice connection."
As part of the broadcast crew for "GameDay" — ESPN's pregame show for college football — she's flying across the country every week. "I'm traveling the country in a way I never would have otherwise. I get to meet the equipment directors and strength coaches and nutritionists and back-of-house staff and just hear what makes their team so great . . . And I also get to celebrate the fans. Because without the fans, the games would be quite boring."
And the fans aren't just showing up for their teams; they're showing up for Sims. Her Instagram is filled with snapshots of funny signs and interactions from Peloton members who get to watch as their love for a local college team and their favorite Peloton instructor collide.
Juggling all of these gigs is certainly a challenge, but if anyone can do it — and with an immense amount of gratitude — it's Sims, whose Peloton tagline is "You don't have to. You get to."
"It's wild, it's hectic, it's chaotic, but it's also a once-in-a-lifetime experience," she says — and she's totally pulling it off. How? Here are the products helping her sleep well, stay hydrated, and get through all those busy travel days, without a thing out of place.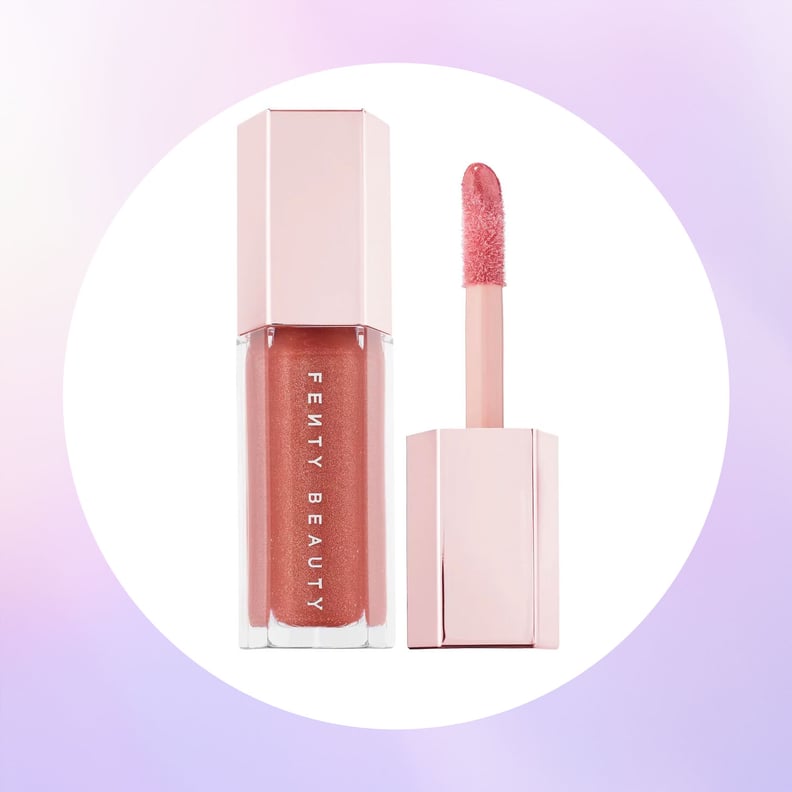 Jess Sims's Affordable Must Have
Rihanna's Fenty Beauty Gloss Bomb Universal Lip Luminizer ($21) is beloved by many for being super shiny but never sticky, and for giving lips the perfect smooth, plump look. For Sims, that's perfect for her (many) on-camera gigs.
"I wear this in the classes that I teach, I wear it on camera for 'GameDay' and 'Good Morning America,' I just absolutely love it," she says. "It provides just a little bit of coverage with a nice non-sticky gloss."
Pro Tip: The six available shades work on all skin tones, so you can't go wrong with any — we had different POPSUGAR editors put the original gloss to the test to make sure.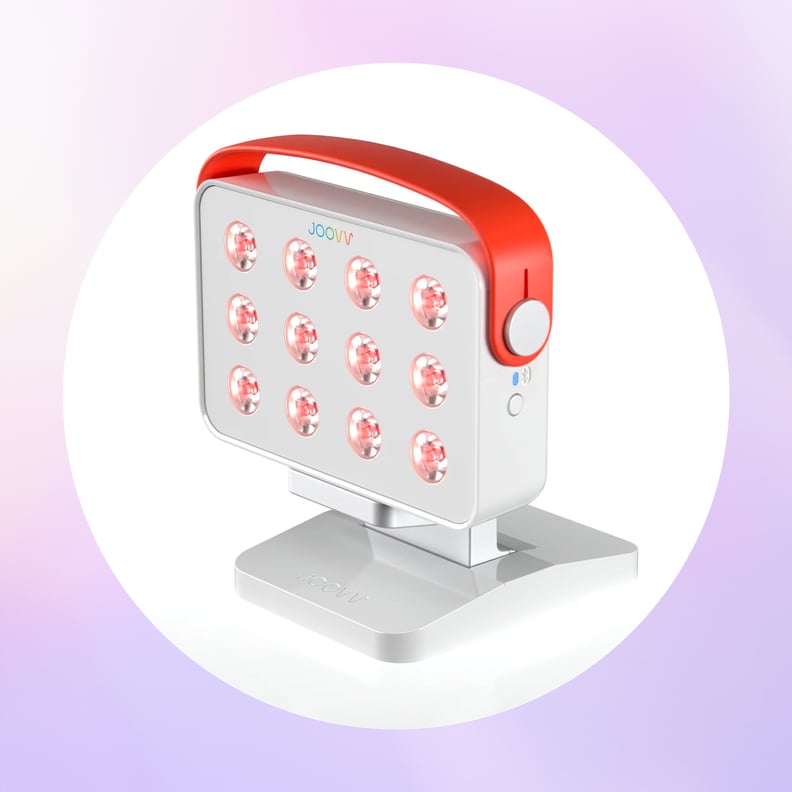 Jess Sims's Investment Must Have
This Joov The Go 2.0 ($599, originally $649) red-light device is an investment piece, Sims says, but totally worth it. "I use it specifically for skin anti-aging, blemishes, just rejuvenation all around," she says.
The handheld device is a form of LED light therapy and delivers red and near-infrared wavelengths, which may help boost circulation and collagen production in skin, as well as have an anti-inflammatory effect. For Sims, "the immediate results that I feel are just an uplifted mood from the heat and light," she says. "But also my skin is much clearer than it honestly has been, and that says a lot with all the sweating and traveling that I do. I still wear masks on planes and I just try to do everything I can to prevent breakouts."
Pro Tip: Sims incorporates the device into her morning routine to maximize her time — and also start her day in a really incredible way. "Every single morning, I meditate for 10 minutes, I put on a Peloton meditation, and I have the red light therapy on, so I kill two birds with one stone," she says. "It's just a really beautiful way to start my morning, very relaxing, and it gives off a little bit of heat, so especially in the winter months it gives you this false illusion that you're lying under some Miami sun."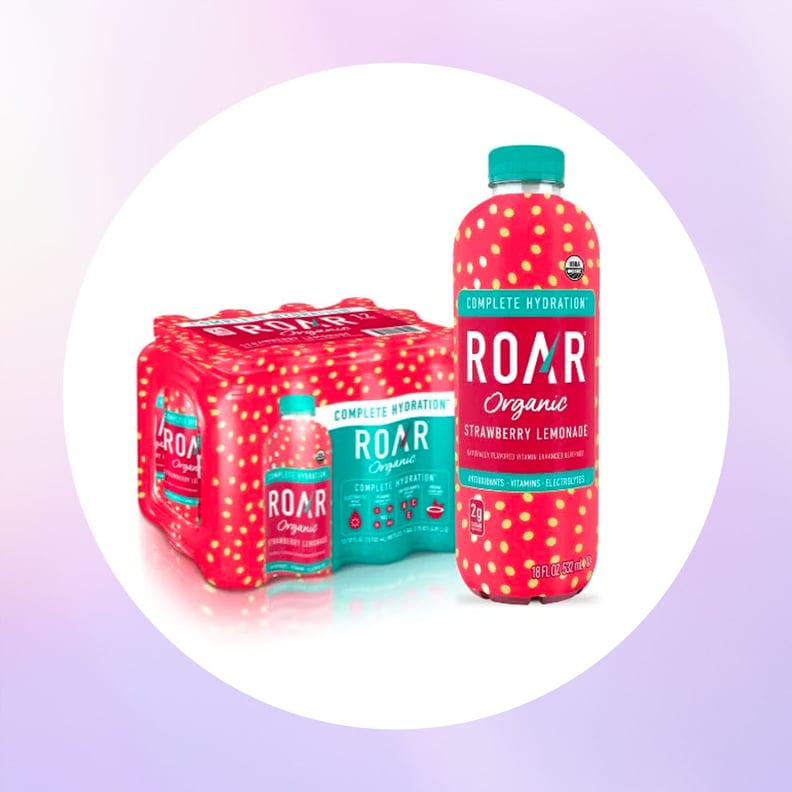 Jess Sims's Morning Routine Must Have
"I usually get my sweat on in the morning, whether I'm teaching or doing my own class, and electrolyte replenishment is super important," Sims says. That's where Roar Organic Strawberry Lemonade Electrolyte Beverage ($31) comes in. Sims first partnered up with the brand earlier this year, and is a big fan of the cucumber watermelon and strawberry lemonade flavors. No matter which you try, they're all packed with electrolytes, B vitamins, and antioxidants from vitamins A, C, and E.
Pro Tip: If bottles aren't your thing or you want something easier to tote around, the brand also offers Roar Plus Power, which comes in single-serve packets and Sims loves because "you can take them wherever."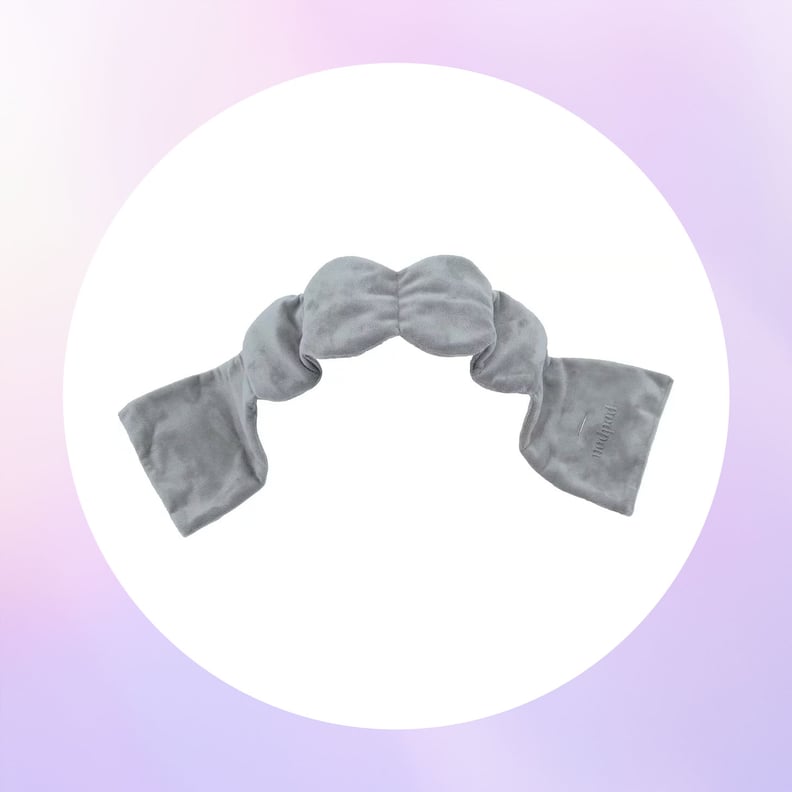 Jess Sims's Sleep Must Have
Sims was skeptical about this Nodpod Gentle Pressure Sleep Mask ($34) at first, but it had so many great reviews, she though she might as well give it a try — and it exceeded all expectations. "It's incredible. I'm out cold immediately," she says. "There's something nice about having just a little bit of pressure and heaviness on the eyes that is super relaxing . . . And I barely move in the night, so it doesn't fall off." If you do toss and turn, you can try tie it onto your head, too.
Pro Tip: Amazon customers rave about this thing in the reviews, with one noting that it feels great after being set in the freezer for a while — especially for those who suffer from migraines or headaches. One side of the mask is made of jersey cotton to feel cool, while the other side is made of a plush microfleece, to feel cozy. It's filled with BPA-free microbeads and all the materials are OEKO-TEX-certified, so you know they're free from harmful chemicals.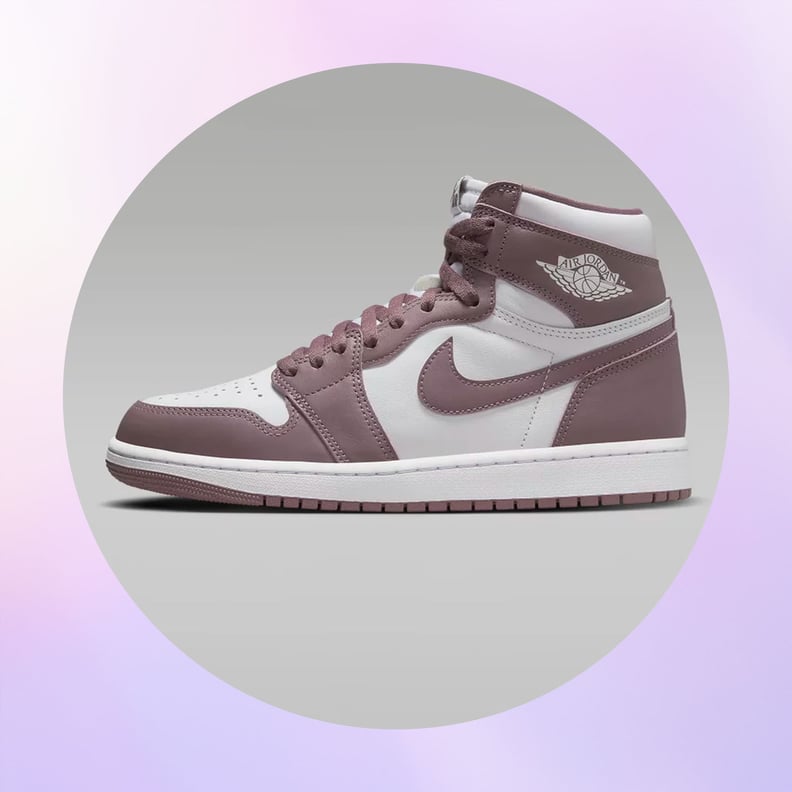 Jess Sims's Must-Have Sneakers
Sims doesn't exclusively wear Nikes, but if you take any of her classes, you know she's definitely a fan — and that holds true for her lifestyle footwear, too. Air Jordan 1s are her absolute favorite, and this Nike Air Jordan 1 Retro High OG ($180) pair is her current choice: "These ones are so dope because they're like a mauve color and mauve is definitely having a moment," she says. Sims won't wear these to train, but she does say (mysteriously) that they're "working on something" along those lines — so stay tuned.
Pro Tip: Sims loves both the high- and low-top versions of the Air Jordan 1. If you're not a high-top girlie (or hate the sweaty ankles), go for the Air Jordan 1 Low.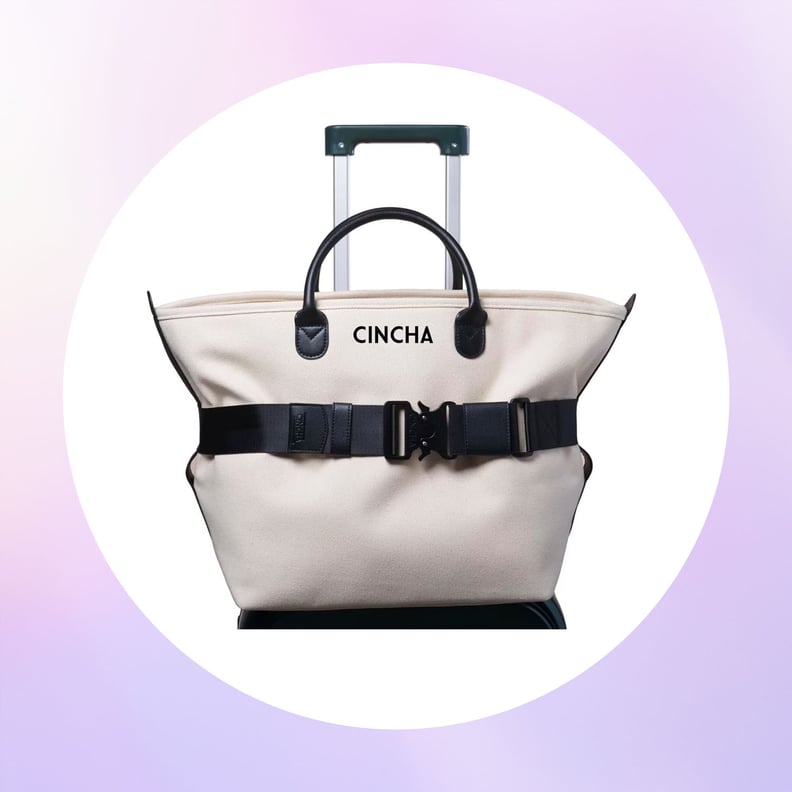 Jess Sims's Travel Must Have
If you can trust anyone for a travel product rec, it's someone who's flying across the country every week. Sims loves The Original Cincha Travel Belt for Luggage ($39) for holding her tote — any tote — securely on her rolling suitcase. "I put my tote on top of my suitcase and it doesn't matter what tote I use, it fits everything," she says. "My bag never falls off; I can be sprinting through the airport no problem."
Pro Tip: You can find plenty of carry-on personal items with trolley pass-through sleeves specifically for this purpose, but if you want to take your everyday tote with you, Cincha is a chic way to make your travel day way easier — and it comes in 18 different colors and patterns, so you can get one to elevate (not add chaos to) your suitcase setup.