LeBron James Helps Launch a Campaign to Recruit Poll Workers
Athletes Including LeBron James Are Working to Recruit More Poll Workers in Black Districts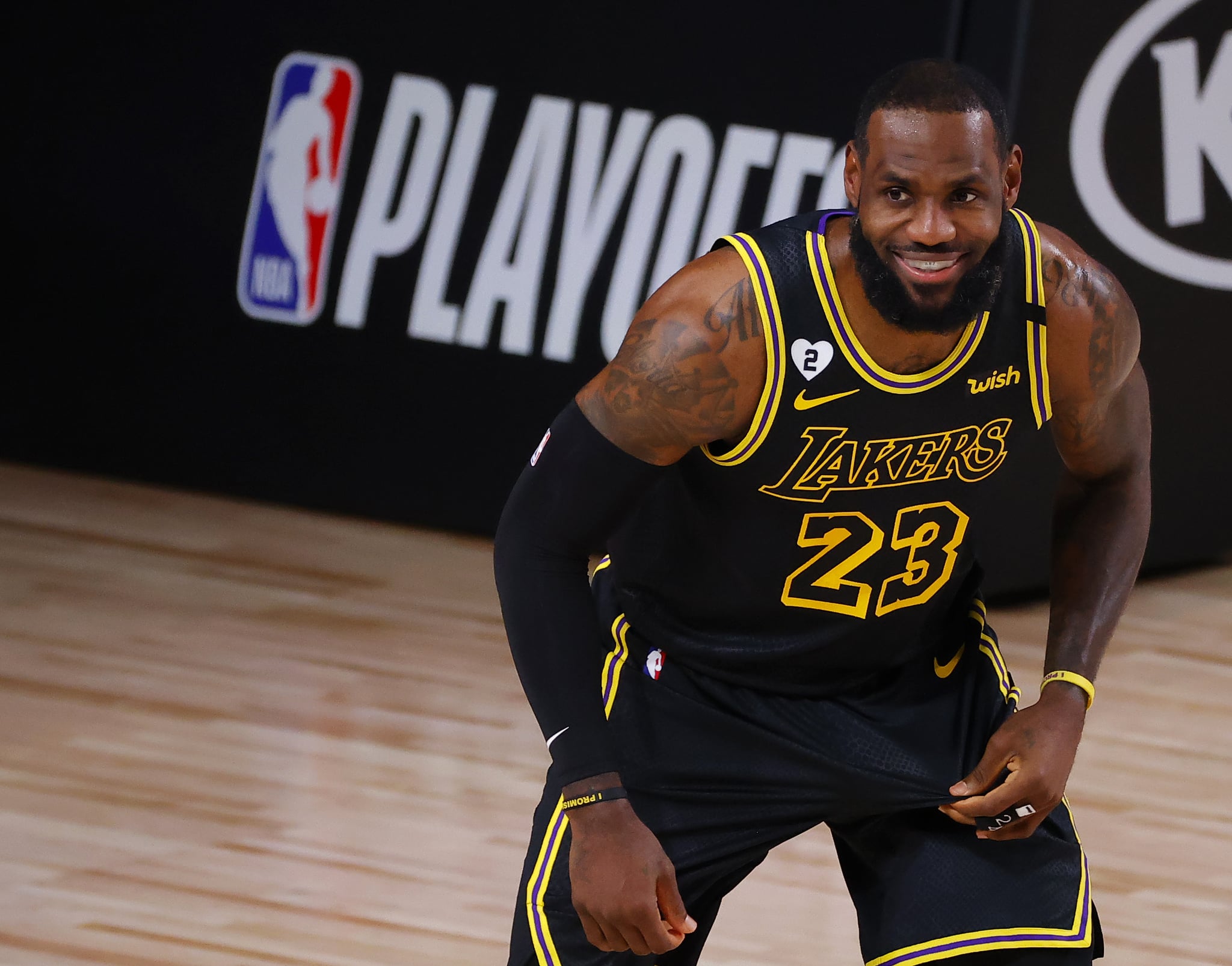 Voter suppression has always been a concern in Black communities, but the COVID-19 pandemic presents a unique set of challenges. One of the most pressing: districts are experiencing shortages in poll workers, which could mean fewer polling locations and longer lines in November. To address this issue, a group of professional athletes led by LeBron James have teamed up with the NAACP Legal Defense Fund to launch a multimillion-dollar recruitment effort.
According to The New York Times, the collaboration "aims to recruit young people to serve at polling locations in Black communities in swing states, including Georgia, Michigan, Wisconsin, Florida, and Ohio. The effort will involve poll worker recruitment, a paid advertising campaign, and a corporate partnership program that will encourage employees to volunteer as poll workers." The collective of athletes, called More Than a Vote, includes pros like James and Atlanta Dream guard Renee Montgomery, who opted out of the WNBA season to fight for racial justice.
Data shows that Black people and other communities of color have been disproportionately affected by COVID-19. There are many reasons for this, all of which can be traced to systemic racism and long-term inequities that have been laid bare by the pandemic. People of color may be more likely to live in neighborhoods with poor access to health care and healthy foods, which can lead to higher rates of preexisting conditions. They may also be more likely to work in essential, low-paying jobs that expose them to infection. Older Americans are also at greater risk for COVID-19, which further complicates the electoral process in Black districts. Most poll workers are over age 60, and even without shortages, these districts often have too few polling places to meet the demand.
For the athletes involved in More Than a Vote, it's very much about addressing the racial inequities that are being reflected in both voting access and the effects of COVID-19, and how these challenges intersect. "I felt like I needed to do something in my community," Montgomery told The New York Times. "We can't just protest. We have a responsibility to take those protests and take that energy and march all the way to the polls. I live in Atlanta, so this issue is right on my front door. We have the long lines, it's condensed and Covid is being used as a way to have voter suppression."
By encouraging younger people to get out and volunteer in their communities, the organization hopes to bolster voter turnout while protecting the most vulnerable. It's an effort that could have a lasting impact far beyond this year.