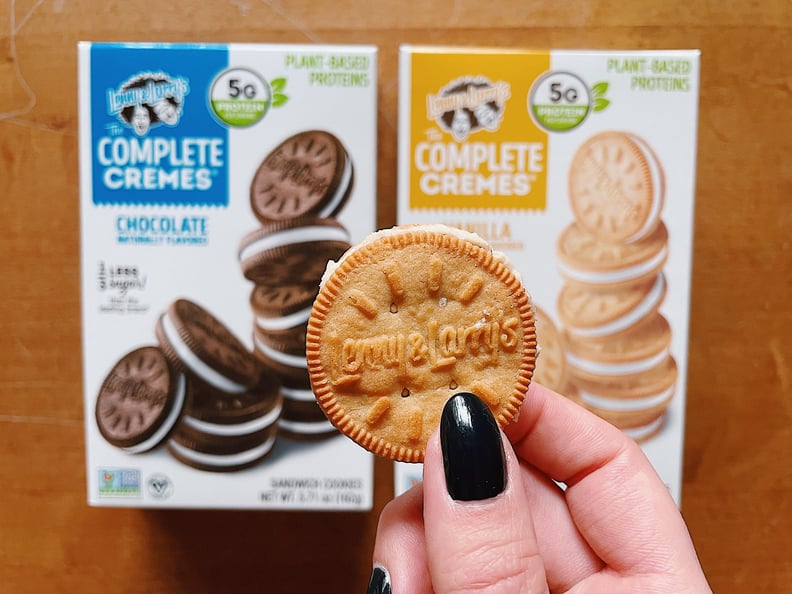 POPSUGAR Photography | Sam Brodsky
POPSUGAR Photography | Sam Brodsky
As POPSUGAR editors, we independently select and write about stuff we love and think you'll like too. If you buy a product we have recommended, we may receive affiliate commission, which in turn supports our work.
Lenny & Larry's has my heart. I've tried the brand's protein-packed Complete Cookies, keto offerings, and bars. And because I'm a big sandwich-cookie fan (often frozen and dunked in milk!), I couldn't wait to try the Complete Cremes featuring a creamy, plant-based filling between two crunchy cookies. The duo of flavors — chocolate and vanilla — has gotten my seal of approval, and I reach for some after my postwork weightlifting routine or treadmill session — or whenever I want a sweet snack with added protein.
There are five grams of protein per two-cookie serving. These vegan Complete Cremes sandwich cookies have a blend of vital wheat gluten and pea protein and are said to contain one-third less sugar than the "leading brand."
The chocolate flavor is rich and semisweet, and don't ask me why, but I think there's a slight aftertaste of biscotti. Vanilla is also worthy of praise. It's reminiscent of a childhood treat stored somewhere in my overflowing memory files that I can't quite put my finger on. It is a bit less "sugary," in my opinion, than its chocolate counterpart. Suffice to say, both are now permanently within reach in my snack cabinet.
For full nutrition info, keep scrolling. Plus, check out even more of Lenny & Larry's protein cookie offerings.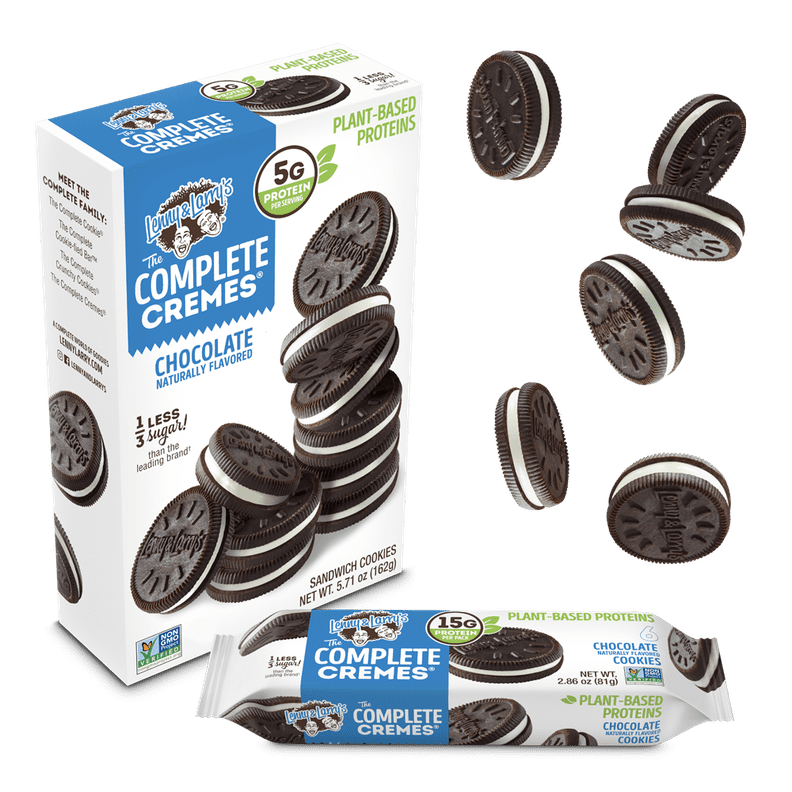 Lenny & Larry's Complete Cremes Chocolate Sandwich Cookies Nutrition
Lenny & Larry's Complete Cremes Vanilla Sandwich Cookies Nutrition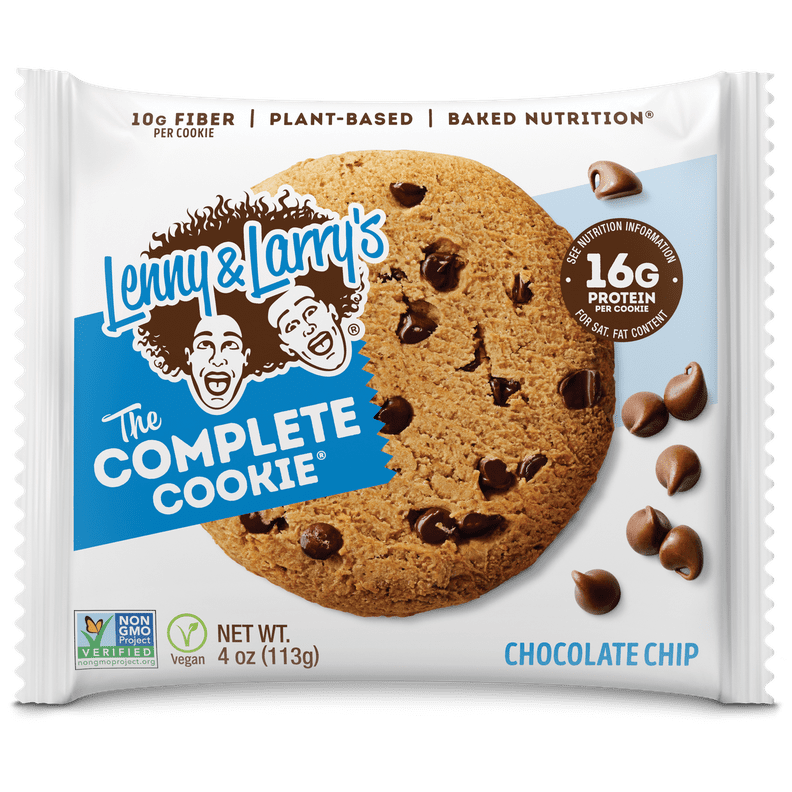 Also Try: Lenny & Larry's Complete Chocolate Chip Cookie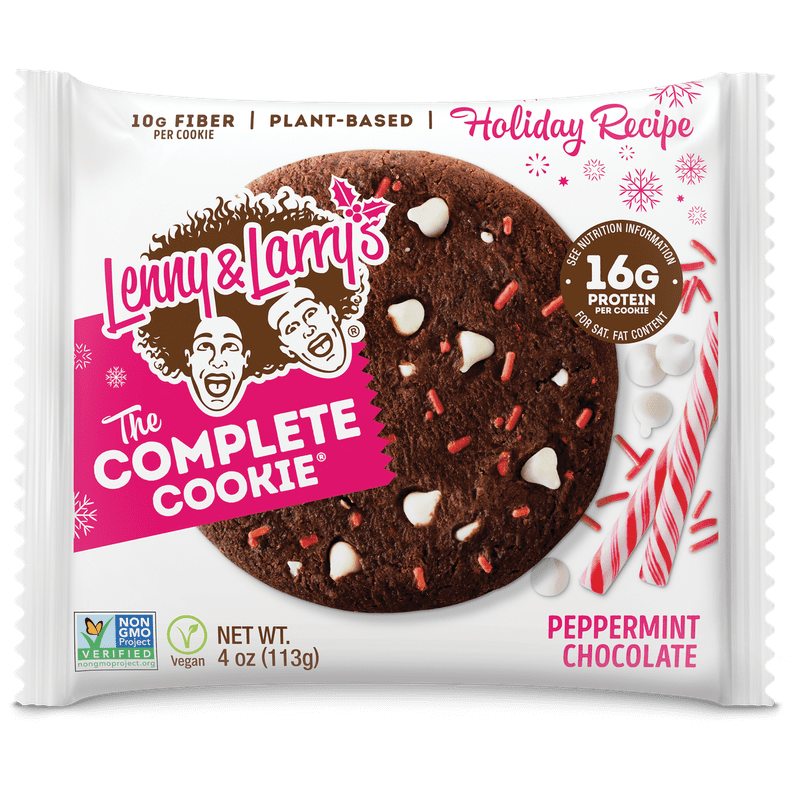 Also Try: Lenny & Larry's Complete Peppermint Chocolate Cookie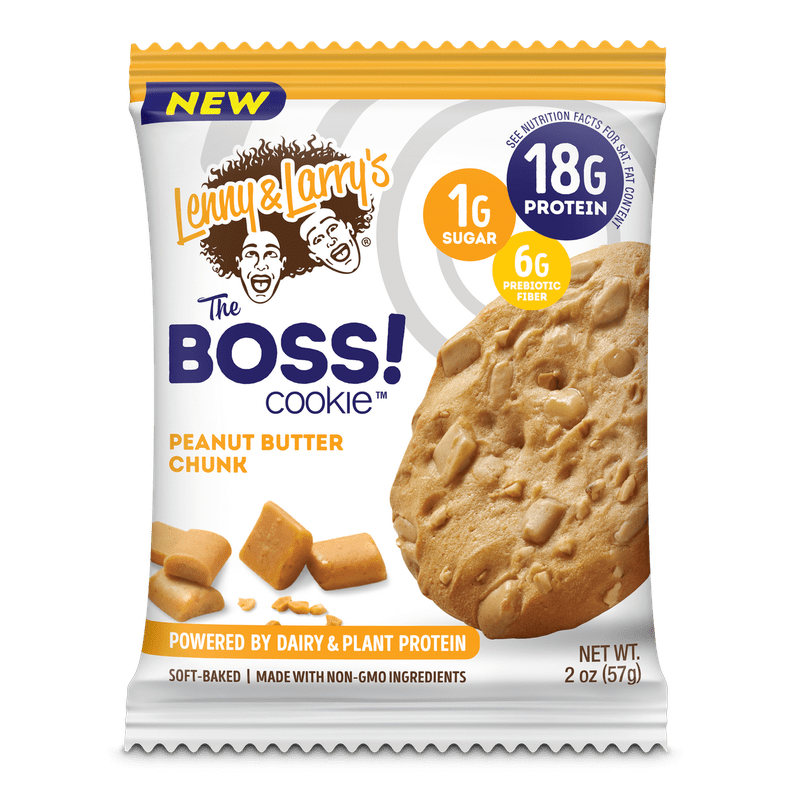 Also Try: Lenny & Larry's The BOSS! Peanut Butter Chunk Cookie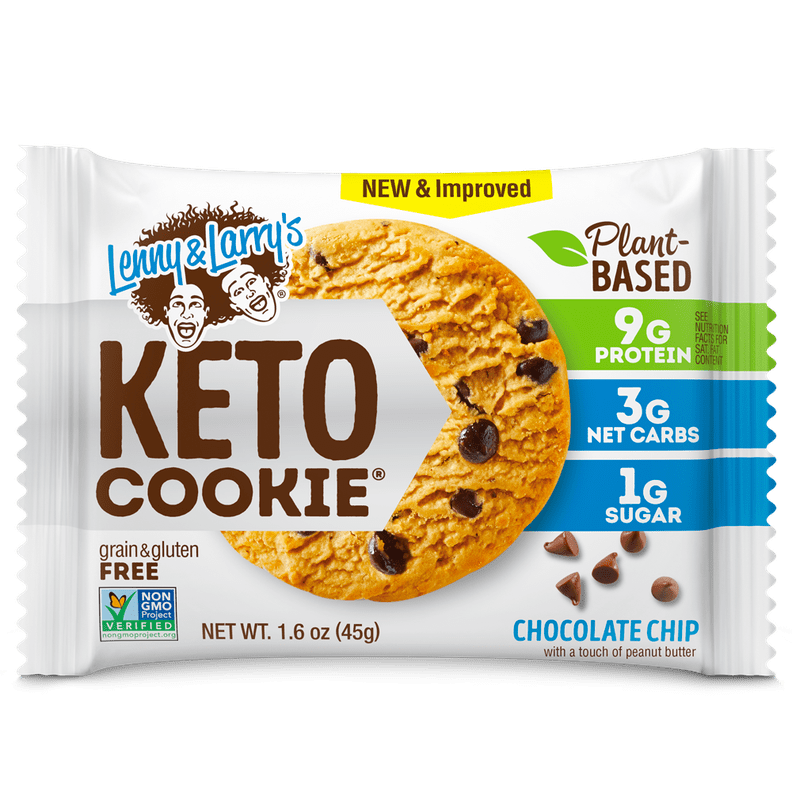 Also Try: Lenny & Larry's Keto Chocolate Chip Cookie
Every Lenny & Larry's Keto Chocolate Chip Cookie ($22 for a box of 12) has:
Calories: 200
Total fat: 17 grams
Total carbohydrates: 15 grams
Dietary fiber: 5 grams
Total sugars: 1 gram
Sugar alcohol: 7 grams
Protein: 9 grams