Moderna Will Ask FDA to Approve Vaccine For Children Under 6
We're 1 Step Closer to a COVID Vaccine For Children Under 6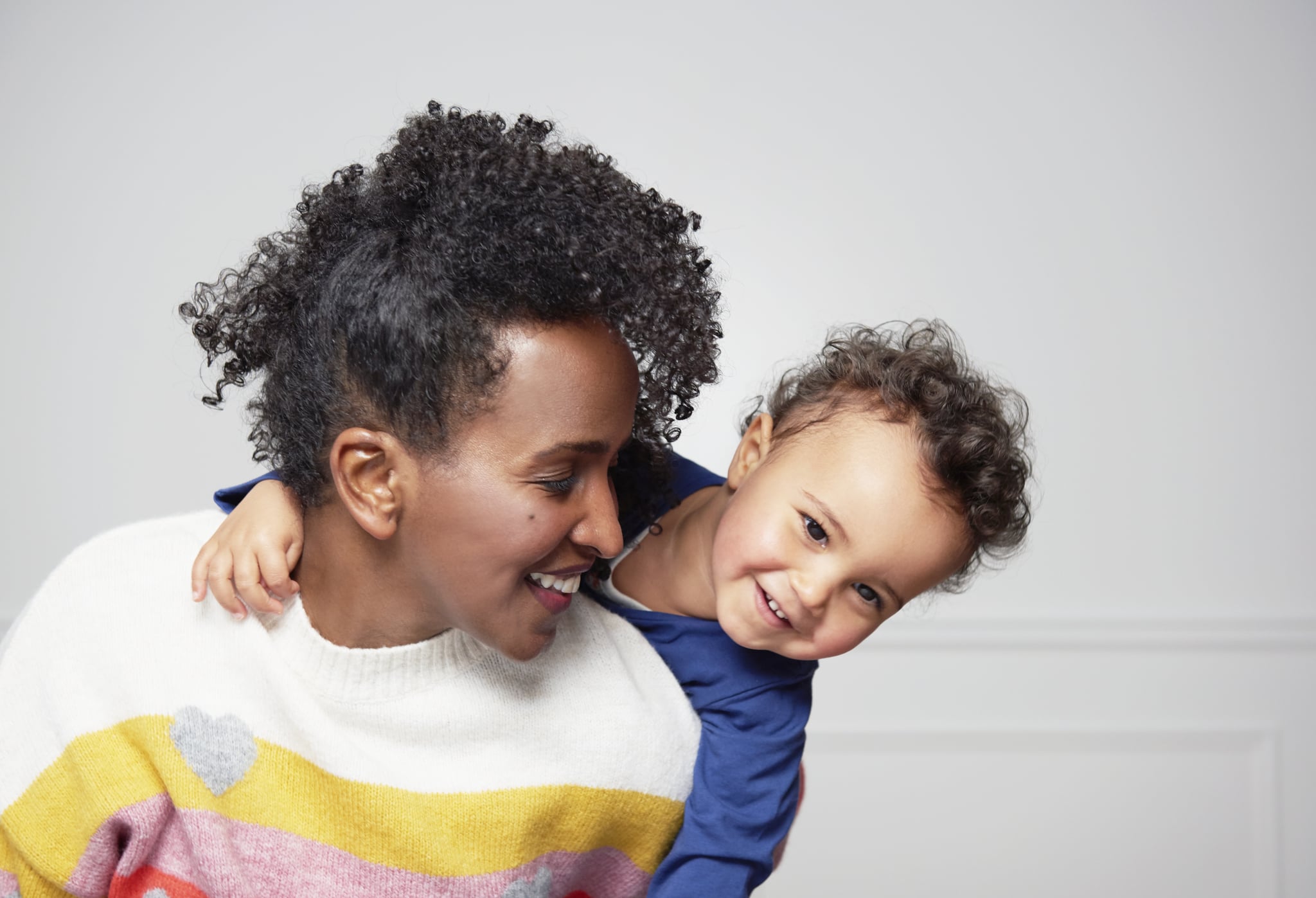 Image Source: Getty / Tara Moore
If you're wondering when the COVID-19 vaccine will become available to your little ones, good news is on the horizon. Right now, the US Food and Drug Administration (FDA) has yet to approve any COVID-19 vaccine for children under 5 years old. But in the next few weeks, Moderna is planning to seek authorization from the FDA and other global regulators for its COVID-19 vaccine for children between 6 months and 6 years old, according to a statement by the company.
This push for authorization comes after the release of new research data from Moderna's KidCOVE study, which included approximately 2,500 children ages 6 months to under 2 and 4,200 children ages 2 to under 6. The children were given two doses, each 25 micrograms (compared to the adult dose of 100 micrograms), 28 days apart. The research found that the vaccine was 43.7 percent effective at preventing infection from the omicron variant in kids 6 months to under 2 years old and 37.5 percent in kids 2 to under 6 years. But there were no severe cases of COVID-19 reported. Researchers found the pediatric vaccine provided "similar immunogenicity" (vaccine-generated immune response and strength over time) to the adult Moderna vaccine, predicting "protection from COVID-19 and severe COVID-19 disease down to 6 months of age," according to the statement.
As far as vaccine side effects go, Moderna reports that "the majority of adverse events were mild or moderate" and more frequently reported after the second dose. Rates of fever greater than 100.4°F were consistent with other commonly recommended pediatric vaccines (17 percent in children 6 months to under 2 years and 14.6 percent in children 2 years to under 6 years). No new safety concerns surfaced, and no deaths, myocarditis or pericarditis (inflammation of the heart muscle and lining), or multisystem inflammatory syndrome in children (MIS-C) were reported, according to the statement.
BREAKING: Moderna to seek authorization for #covid19 vaccine for children under 6.

I look forward to seeing the full data & to FDA's thorough evaluation. The company data thus far show efficacy of 43.7% for kids 6 mo to 1 yr, and 37.% for kids 2-5 yo.https://t.co/fG1pYpRojk

— Leana Wen, M.D. (@DrLeanaWen) March 23, 2022
"Given the need for a vaccine against COVID-19 in infants and young children we are working with the U.S. FDA and regulators globally to submit these data as soon as possible," Stéphane Bancel, chief executive officer of Moderna, said in the statement. "We remain committed to helping to end the COVID-19 pandemic with a vaccine for children of all ages"
Moderna is also submitting approval for emergency use authorization of its COVID-19 vaccine for children ages 6 to 11. Right now, children ages 5 through 11 years are only eligible to receive the Pfizer-BioNTech COVID-19 vaccine, according to the Centers For Disease Control and Prevention (CDC).
Moderna's request for COVID-19 vaccines for kids ages 6 months to under 6 years comes a little over a month after the FDA announced that Pfizer's vaccine for a similar age group (6 months up to 4 years old) was postponed. The FDA cited that more time was needed to review data from Pfizer's ongoing clinical trial and assess the necessity of a third dose.
"Ultimately, we believe that three doses of the vaccine will be needed for children 6 months through 4 years of age to achieve high levels of protection against current and potential future variants," Albert Bourla, chairman and chief executive officer of Pfizer, said in a statement.

Similar to adults (who are now wondering whether they'll need a fourth shot), Moderna is preparing to assess whether the entire pediatric population will need a booster dose as well, according to the statement.

POPSUGAR aims to give you the most accurate and up-to-date information about the coronavirus, but details and recommendations about this pandemic may have changed since publication. For the latest information on COVID-19, please check out resources from the WHO, CDC, and local public health departments.