Why Children's COVID Vaccine Trials Are Taking So Long
A Logical (and Reassuring) Explanation For Why Children's COVID Vaccines Are Taking So Long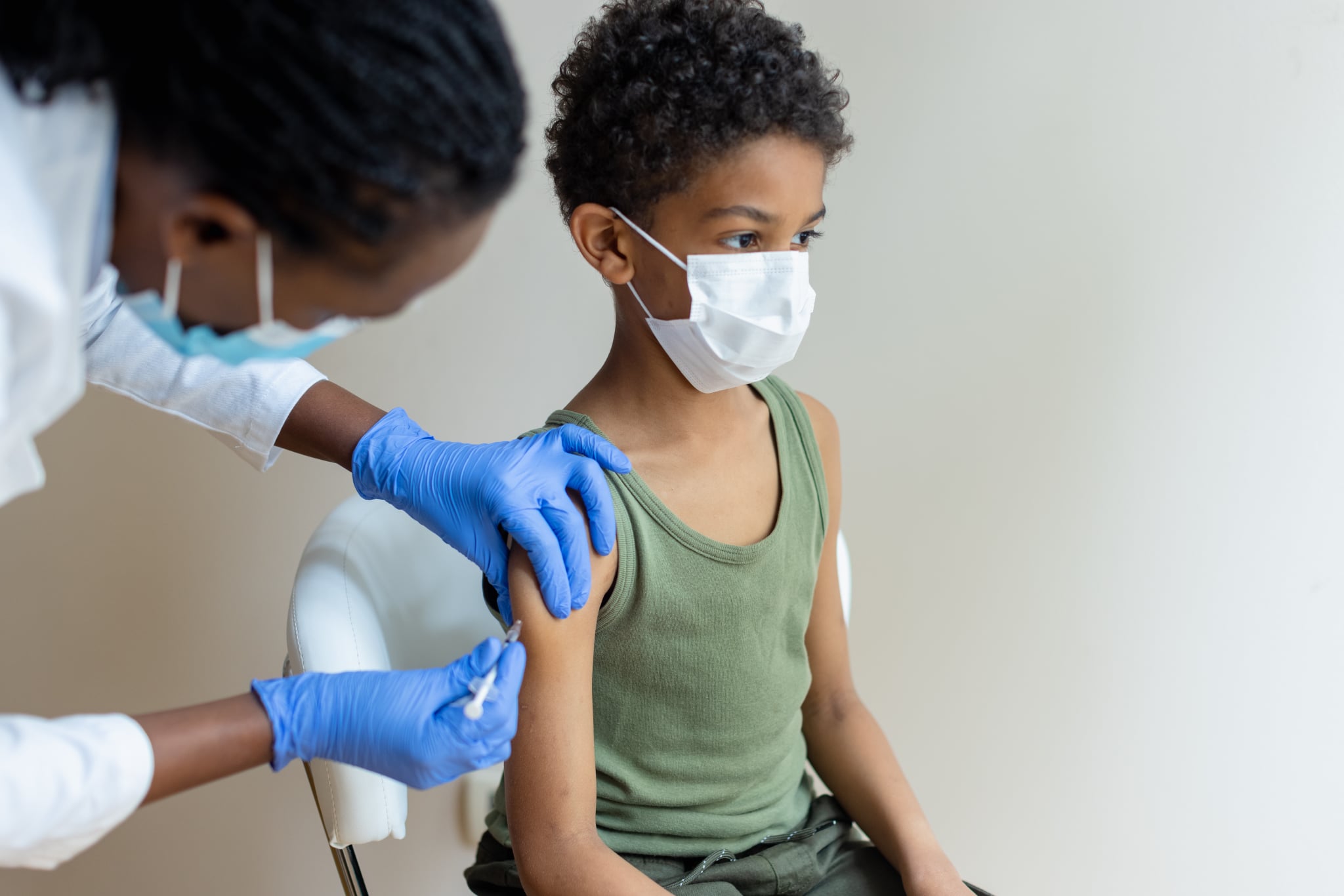 As the Delta variant rages on, many parents around the nation are refreshing their feeds for any news that COVID-19 vaccines will become available to their young children.
"Originally, we were expecting emergency use authorization by September, for children ages 5 to 11 years old, but it's been a moving target," Dr. Diego Hijano, a pediatric infectious-disease expert at St. Jude Children's Research Hospital, told POPSUGAR.
Considering Pfizer trials on babies and young kids began in late March, it's certainly taking much longer for this age demographic to reach the goalpost as previous ones had. For example, the Food and Drug Administration granted the emergency use of Pfizer's vaccine for 12- to 17-year-olds much earlier than originally anticipated — back in early May, after its trials were fully enrolled by late January.
So, what's the holdup?
Several reasons are typical of any pediatric vaccine trial:
They always come last. These trials happen only after a vaccine is determined to be safe and effective in labs, then in animals, then finally in adults.
Informed consent is required. With any clinical trial, participants need to demonstrate they understand the risks and benefits of participation. Because children may not grasp the scope of the study, parents have to step in. Thus, it becomes a two-tiered process where both parents and children, depending on their age and maturity, must agree to take part.
There are more steps to a pediatric trial. As children grow and change, so do their immune systems. A 6-month-old is not the same as a 6-year-old, who is not the same as a 16-year-old. To account for this, researchers use an "age de-escalation" process by offering doses that start at the lowest, safest level and increase them in different age groups to determine whether a larger dose is more effective or whether a lower dose provides an equivalent response.
But despite knowing all those factors up front, pediatric vaccine trials are still taking longer than researchers initially expected. And because any blips or delays in the rollout have shown to increase vaccine hesitancy, rumors abound on the internet that call into question the eventual vaccine's safety in children.
To help calm concerns, Hijano offered another reason for the delay — one that isn't widely reported but could certainly be seen as reassuring news.
Unlike in adult trials, in which tens of thousands of people — who are highly susceptible to being infected by COVID — received either a vaccine or a placebo, only a few thousand kids are participating in pediatric trials, and because children are statistically much less likely to contract COVID, there might be too few symptomatic infections to measure efficacy in the same way.
In short, it's difficult to tell if a vaccine is working if the trial participants have a harder time getting the very virus it is intending to test.
"If you do a trial where there is no COVID variant spread and you end the study and nobody got infected, then it's very hard for you to say the vaccine is better than the placebo because nobody got infected," Hijano explained.
Because of Delta and the resulting rise in infection rates among children, current trials are likely to see more definitive results.
"If you have a lot of community variant spread, then the risk of infection is higher, and then that's your outcome when you're testing the efficacy of the vaccine," he explained. "So now as you have so many infections in the community and kids are getting infected who participate in the trial, you can actually see if kids are getting infected or not. And then when you look at the end of the study and you see who was vaccinated or not, and who was infected or not, then you can compare the placebo versus the vaccine, and you can make a better determination."