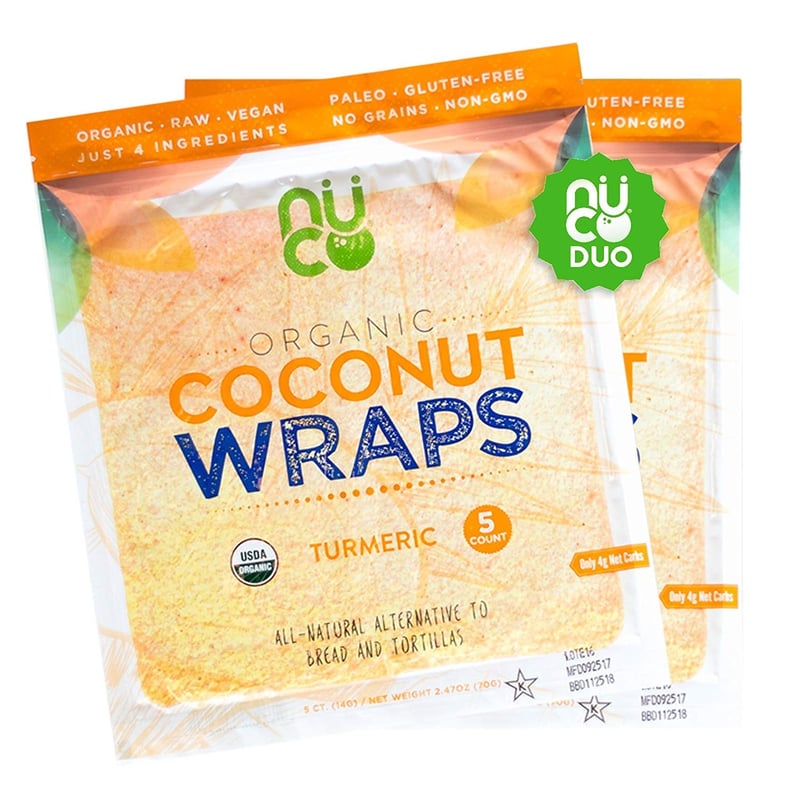 As POPSUGAR editors, we independently select and write about stuff we love and think you'll like too. If you buy a product we have recommended, we may receive affiliate commission, which in turn supports our work.
Wraps are getting a complete makeover in 2019. Say goodbye to boring flavors — we're talking egg wraps, cheese wraps, beet wraps, coconut wraps, and now, turmeric wraps. Whether you're strictly low-carb or you're looking for something that doesn't have a bunch of additives and ingredients you can't pronounce, the Nuco Coconut Turmeric Wraps ($14 for two packs of five wraps) seem like a good option.
It may be hard to believe, but these wraps are made with four ingredients: coconut meat, coconut water, unrefined coconut oil, and turmeric powder. They're also Paleo, vegan, gluten-free, and keto-friendly. Each wrap contains only 70 calories, five grams of fat, six grams of carbohydrates, four grams of net carbs, and three grams of total sugars.
We know what we're making first with these wraps: a breakfast burrito. Add them to your cart now, because they're going to sell out fast!