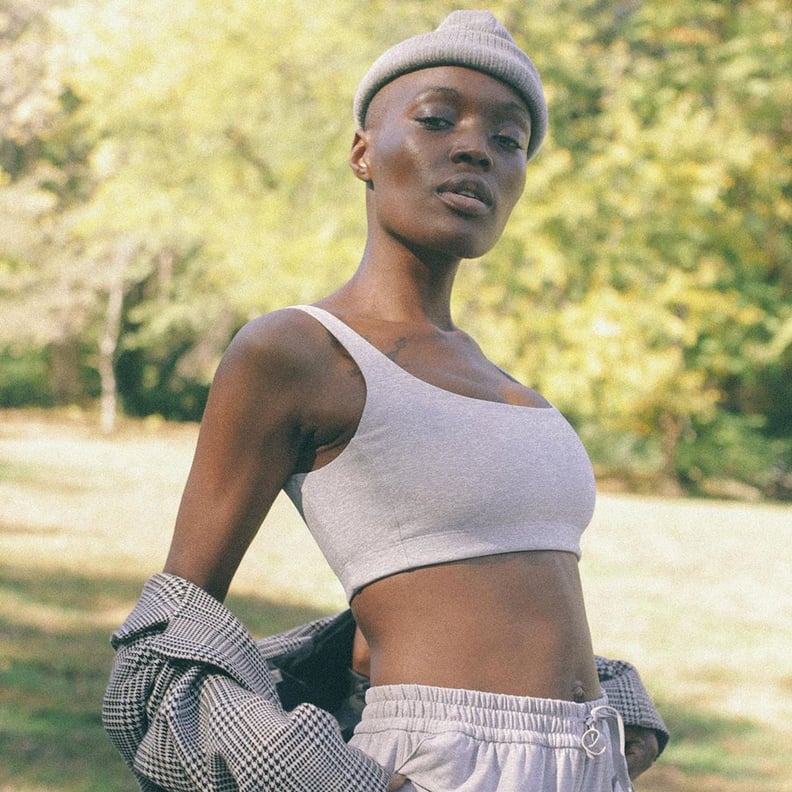 As POPSUGAR editors, we independently select and write about stuff we love and think you'll like too. If you buy a product we have recommended, we may receive affiliate commission, which in turn supports our work.
There is perhaps no greater source of disdain for me than shopping for sports bras. I love to work out and could shop for leggings, tanks, and sneakers for hours, but when it comes to bras, I'm usually disappointed. For context, I've got a larger chest but a smaller ribcage, and I love to do all different types of exercise. Finding a bra that actually fits properly, doesn't feel like a medieval torture device, and is cute enough that I wouldn't mind it peeking through an activewear top is almost too much to ask for. I'd practically given up on finding a great sports bra until I stumbled upon the Outdoor Voices Double-Time Bra ($48).
At first glance, this looks like everything I don't need in a bra, but the reviews convinced me otherwise. It's a classic shape, and one I definitely didn't think would be able to support a larger chest. But there are so many reviews from well-endowed women singing their praises of this bra. One woman said, "I have been wearing it for running, hiking, yoga, gym sessions and general use and I'm SUPER surprised by how much support it offers...I'm really happy to find a bra that offers comfort, support and that looks great!" Another chimed in to say, "I can't say enough good things about this bra...It's not listed as a high-support bra, but it's hands down the most supportive sports bra I've ever tried, and it's so so comfortable." But when I read, "I wore this bra non stop for 10 days straight climbing Mount Kilimanjaro in Africa and I have ZERO regrets," I was sold.
"I can't say enough good things about this bra."
Well-done, Outdoor Voices. I can honestly say that this bra lives up to the hype. It's surprisingly supportive; I have worn it for both HIIT and Pilates sessions and felt completely comfortable in both situations. It's also really cute, as in, cute enough that I'd dare wear it on its own for a hike, or even underneath a cardigan for a more athleisure look. The Signature OV Textured Compression is the perfect marriage of support and comfort, which makes this bra super flattering. Basically, if you're in the market for a new sports bra, don't be discouraged, because the Double-Time Bra exists. All you have to do is shop.
Outdoor Voices Double-Time Bra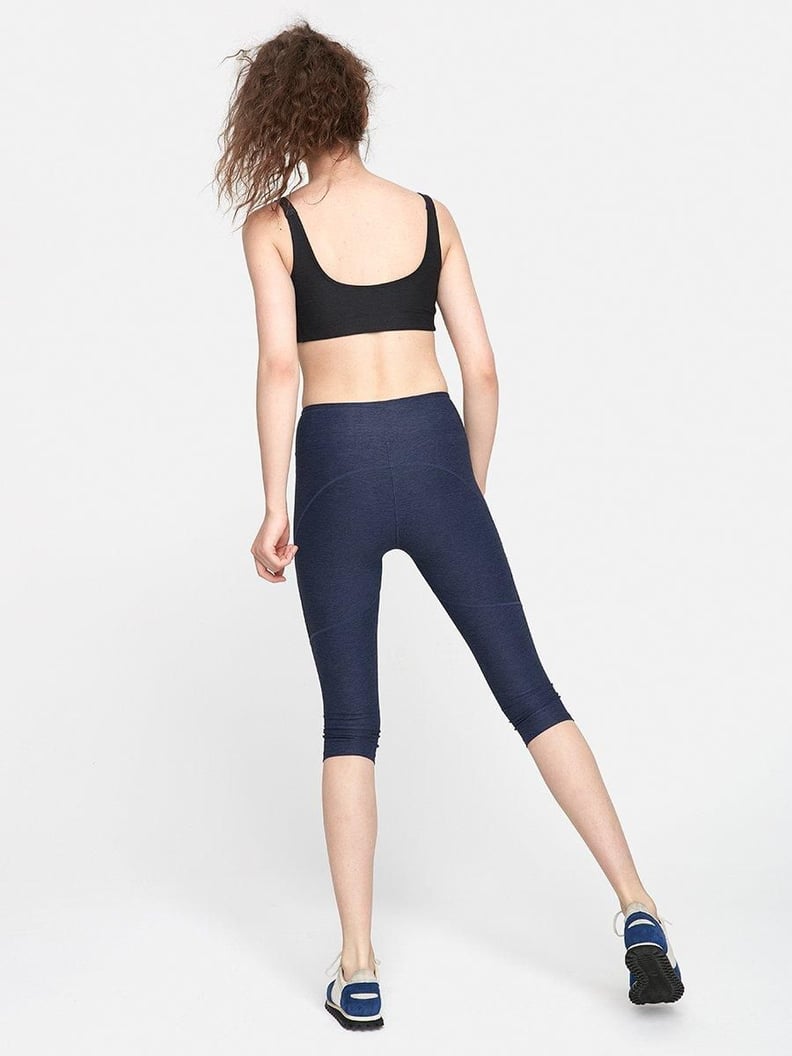 Outdoor Voices Double-Time Bra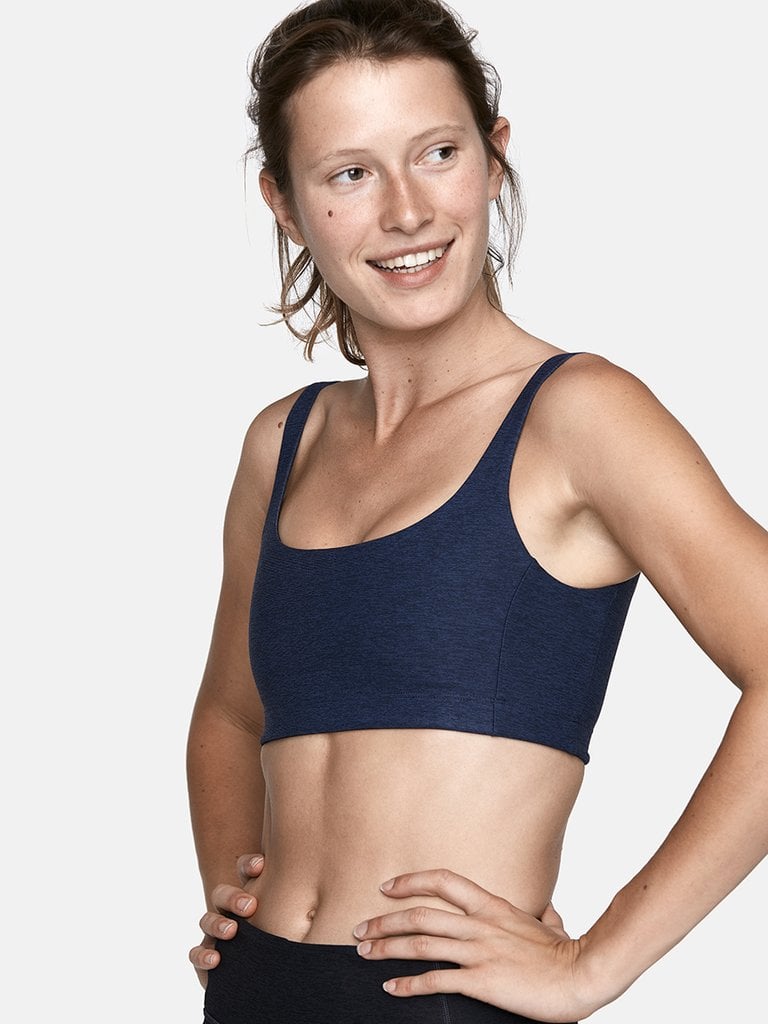 Outdoor Voices Double-Time Bra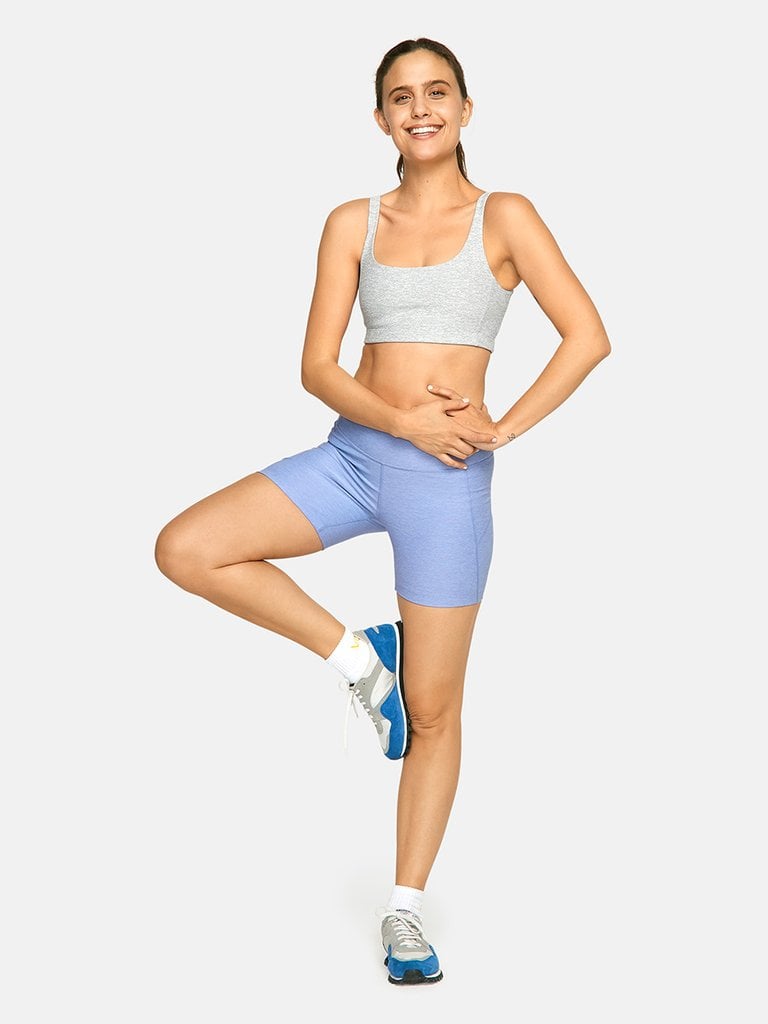 Outdoor Voices Double-Time Bra