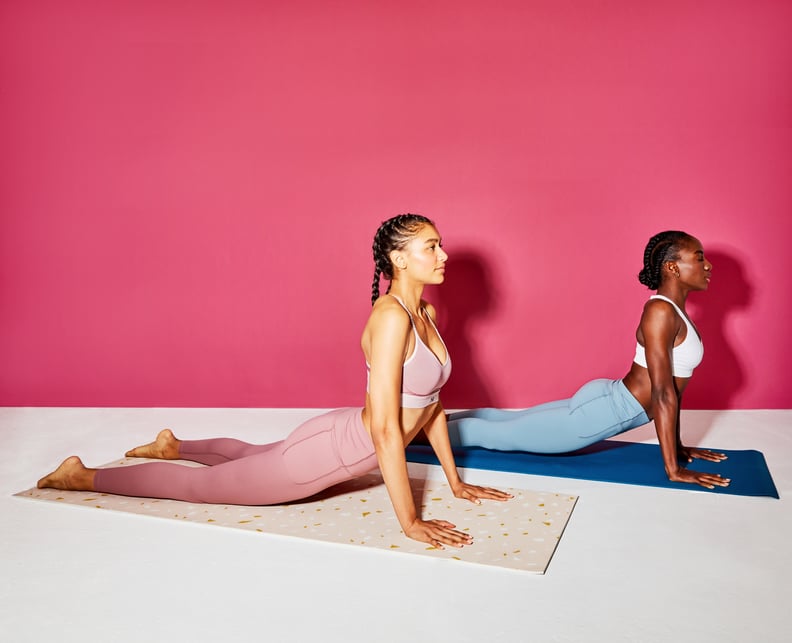 POPSUGAR Photography | Matthew Kelly
POPSUGAR Photography | Matthew Kelly
When certified Pilates trainer and owner of Speir Pilates Andrea Speir takes her clients through a Pilates mat workout, they tend to agree on the same thing: they're way harder than reformer workouts.
That's because she picks moves that replicate a reformer or Pilates Cadillac experience, all while pushing her clients to flow through the entire workout without stopping between exercises.
"With the transitions being part of the movement and workout, you literally never stop moving. This makes it such an effective workout to do at home," she says.
If you're missing your Pilates studio and all the equipment in it, Speir's five moves ahead will give you that intense sweat you're familiar with, all from your mat.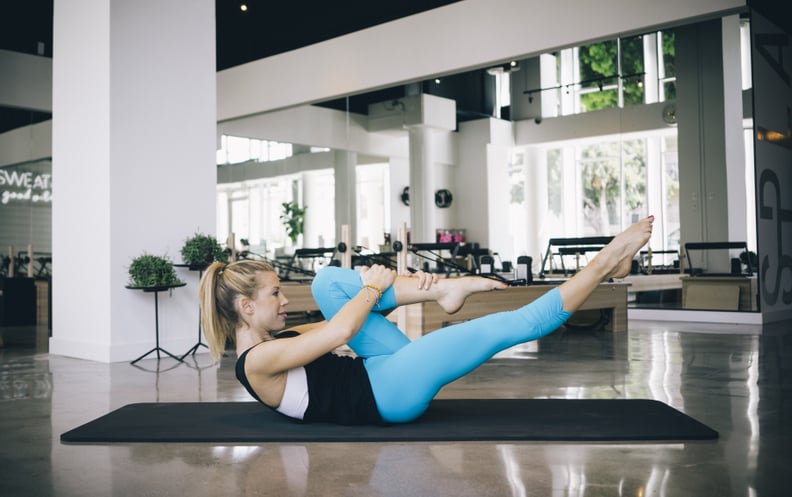 Single-Leg Stretch
Strengthen the entire abdominal area with this active exercise, all while getting a hit of circulation and elongating the whole body, too, Speir says.
Hug your knees to chest as you curl your head and chest upward.
Hold on to one shin while extending the other leg out.
Switch legs while holding on to the opposite shin — don't lower your upper body.
Repeat for 10 sets.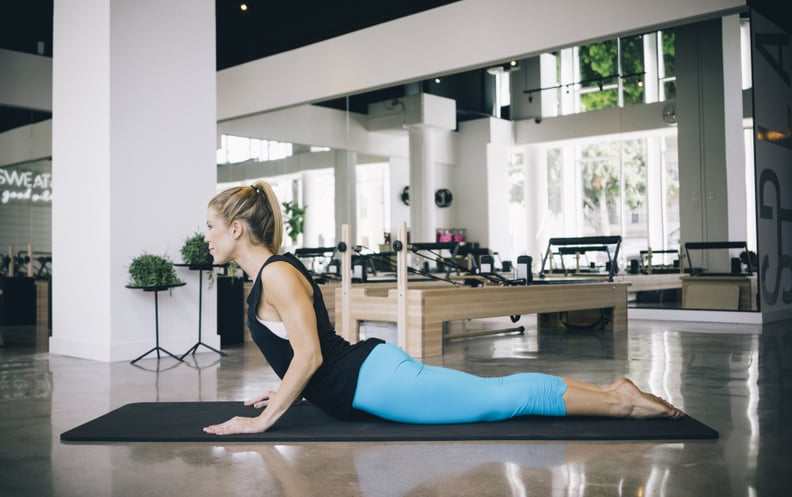 Swan
According to Speir, this exercise gets a much-needed extension into the spine (especially for those who spend so much time rounded forward!) by letting your body stretch in the opposite direction.
Lie on your stomach with your hands flat on the mat under your armpits.
Press your arms down and lengthen the spine up, lifting the upper body off the ground until your elbows are bent at a 90-degree angle.
Lengthen the spine to lower your body back down.
Repeat five times.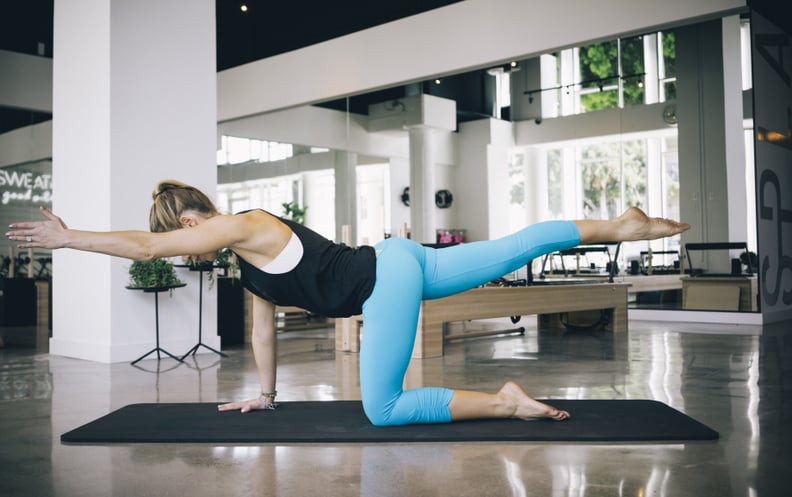 Balancing Cat-Cow
This move challenges the smaller stabilizing muscles of your body to work in unison with the core and postural muscles, Speir says.
Start on your hands and knees.
Extend one arm out by your ear and the opposite leg straight out behind you.
Lower down that same arm and leg down to the starting position.
Repeat on the other side.
Continue for 10 sets.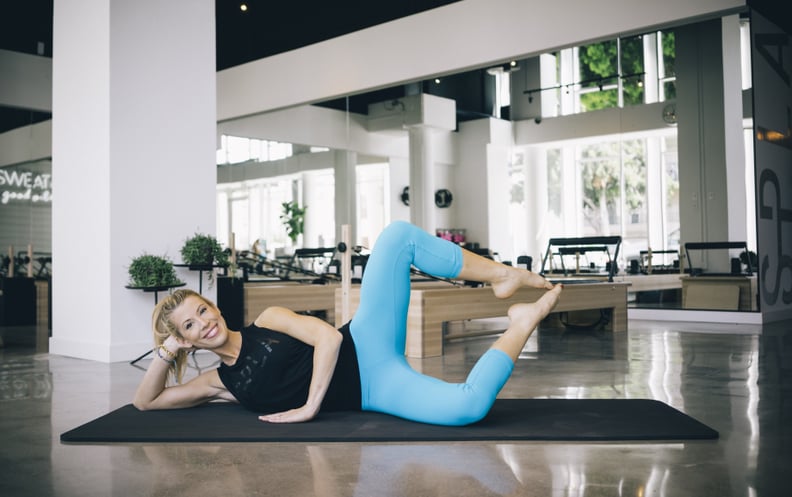 Clamshell
By strengthening your outer hips and glutes with this move, you're providing more support to your hips and lower back, Speir says.
Lie on your side with your head resting in your hand. Stack your legs in a 90-degree bend.
Raise your top knee to open the thighs like butterfly wings — your heels should be touching as you maintain the bend in your legs.
Open and close the top knee while only using your leg muscles to drive the movement — keep the hips still.
Repeat 20 times.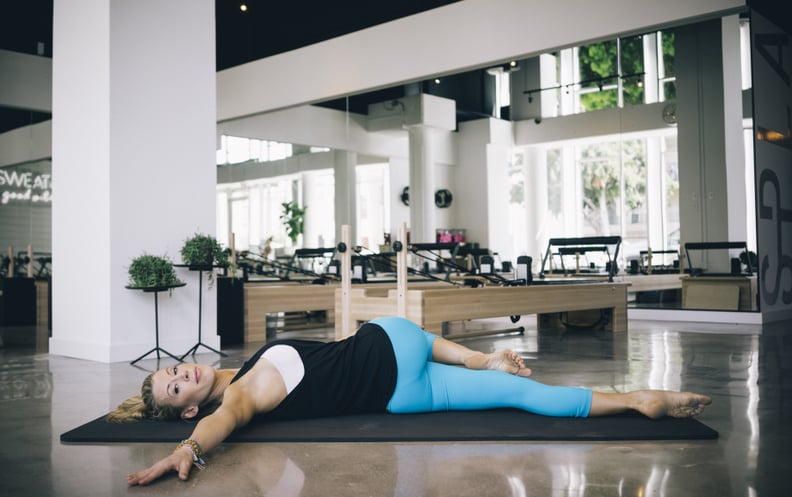 Spinal Twist
By gently twisting, the lower back can release tension and relax, Speir says.
Lie on your back and bend one knee in toward your chest.
Use the opposite arm to cross the bent leg over your body.
Stay in this gentle twist for 20 seconds, then untwist and repeat on the other side.
Click here for more health and wellness stories, tips, and news.