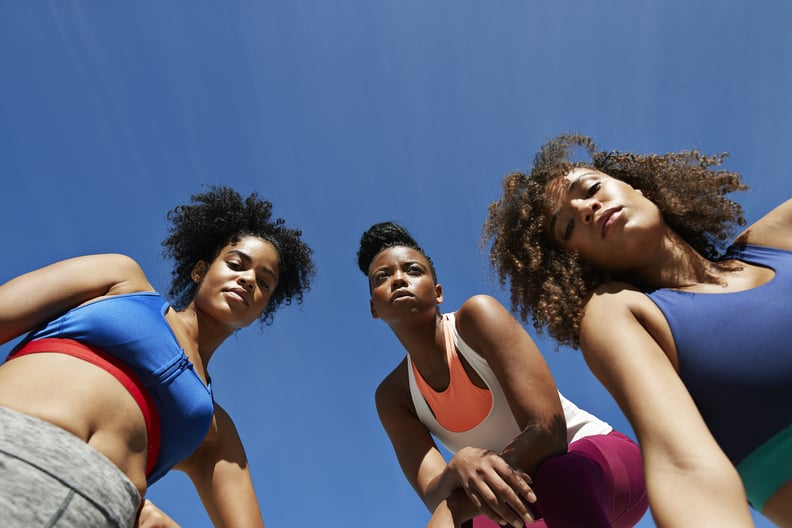 Getty | Klaus Vedfelt
Running is a sport that's accessible and open to people of different physical abilities, races, genders, sexual orientations, and body types — anyone (yes, anyone) can run. But that doesn't mean the running community has always been as inclusive as it can and should be, a shortcoming that all runners need to reconcile with and actively work to change. For many, the first step is educating yourself and learning to listen.
The work is ongoing when it comes to race in the running community, but it's being done every day by Black, indigenous, and people of color (BIPOC) who run, coach, lead, and speak out to create change. Below, you'll find a small sampling of podcasts addressing the issues around race in the running and outdoor communities, and featuring women runners of color who are leading the way to inclusivity. Play one on your next run, listen up, and get informed. When you're done, here are more ways you can support racial justice from home.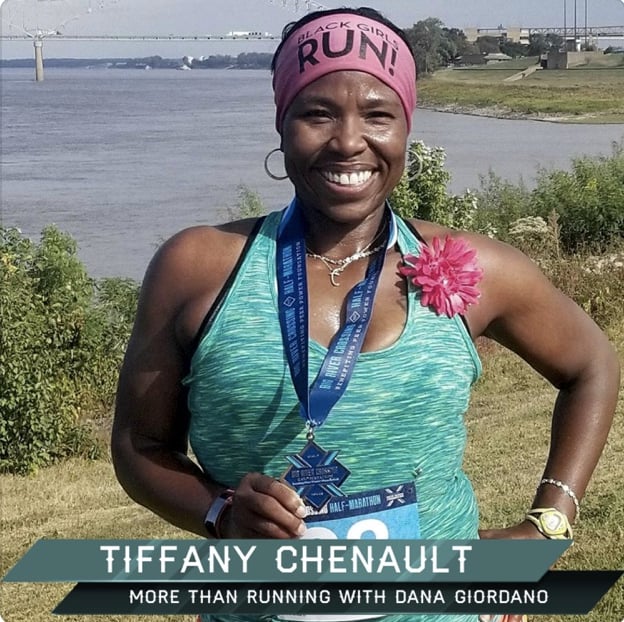 More Than Running Episode 4: Tiffany Chenault
In this episode of More Than Running with Dana Giordano, sociology professor and Black Girls Run Boston chapter leader Tiffany Chenault speaks about her experiences at the start of her running journey and her reactions to seeing the lack of diversity in the running community. "The more I ran, the more questions I started to ask about this space," she says. "When I would run, I never saw anyone who looked like me . . . I started to wonder, 'Do Black women run? Do other African American people run? Because I'm not seeing them.' I knew I couldn't be the only person to run. This kind of piqued my curiosity and the questions that I had about this space."
Listen on Apple Podcasts or Spotify.
Keeping Track: Alison Désir
Keeping Track is hosted by professional runners Molly Huddle, Róisín McGettigan, and Alysia Montaño (who you'll find later on this list as well). This episode features guest Alison Désir, a runner, activist, mental health professional, and mother, who has an in-depth conversation following the about race, running, and white privilege following the murder of Ahmaud Arbery.
Listen on Apple Podcasts or Spotify.
Ali on the Run Episode 239: Dinée Dorame
A citizen of the Navajo Nation, Water's Edge clan, lifelong runner Dinée Dorame speaks about the role of running in Navajo culture and takes on misconceptions and prejudices against indigenous peoples in this episode of Ali on the Run.
Listen on Apple Podcasts or Spotify.
Let's Not Be Trash: Maria Solis Belizaire
When Maria Solis Belizaire started running as an adult, she immediately picked up on the lack of running groups that included people of color and women who looked like her. For the Latinx community specifically, she explains, "there's this misconception that we are lazy, we're fat, we don't run. There are stories of people mocking us." She founded Latinos Run as a response to those misconceptions, creating community to highlight Latinx runners. In this podcast, she talks about the importance of seeing BIPOC representation in running and her own journey to becoming a runner.
Listen on YouTube.
Running For Real Episode 179: Rosalie Fish
Nineteen-year-old Rosalie Fish, a citizen of the Cowlitz Tribe, has used her passion for running to raise awareness for Missing and Murdered Indigenous Women, writing the letters MMIW down her legs and painting a red handprint on her face during meets. She talks to Running For Real podcast host Tina Muir about her experiences as an indigenous runner, how she came to serve as a voice for MMIW crisis, and how running can be used as a platform for social change.
Listen on Apple Podcasts or on Spotify.
Running For Real Episode 172: Alysia Montaño
In this episode of Running For Real, Muir talks to Alysia Montaño about her decision to run while pregnant, which led to Montaño using her platform to speak out for women and marginalized groups. The podcast broadens into a larger conversation about investigating privilege in sports and beyond.
Listen on Apple Podcasts or on Spotify.
The Brink of Midnight Podcast: Scout Bassett
Scout Bassett has been open about her experiences growing up with a prosthesis and as an adoptee from China in a majority-white town in Michigan. In this podcast, she describes those childhood experiences, the drive for success that got her to the Paralympic Games, and her goal to inspire kids to get involved in sports.
Listen on Apple Podcasts or on Spotify.
She Explores Episode 129: Verna Volker
Verna Volker worked her way from one-mile runs to ultramarathons. In this episode of She Explores, Volker talks about her journey and the inspiration behind Native Women Running, the Instagram account she founded to highlight indigenous women runners, address the lack of representation she saw in the larger running community, and show women who looked like her that they could run, too.
Listen on Apple Podcasts or on Spotify.
She Explores Episode 148: Judith Sadora
Judith Sadora is a licensed wilderness therapist who discovered the therapeutic effects of nature and movement in her own life, and now shares it with her clients, who are mostly, she said, adolescent Black boys. In this podcast, she speaks to the importance of using nature to confront and heal from stress, fear of the unknown, and injustice and inequality in their many forms.
Listen on Apple Podcasts or on Spotify.