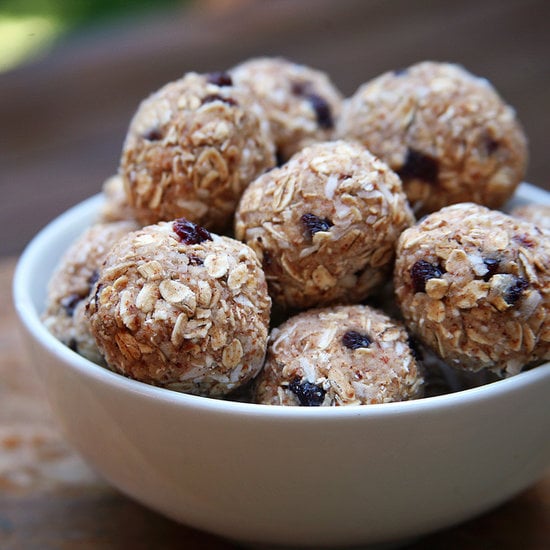 POPSUGAR Photography | Jenny Sugar
POPSUGAR Photography | Jenny Sugar
Some days, figuring out what you should eat before or after your workout can seem more taxing than making it to the gym! Keep things easy, and roll up one of these protein ball recipes ahead of time, so you grab them when you're on the go. The following recipes are sweet enough to feel like a treat but still offer a blend of carbs and protein to support workout goals.
01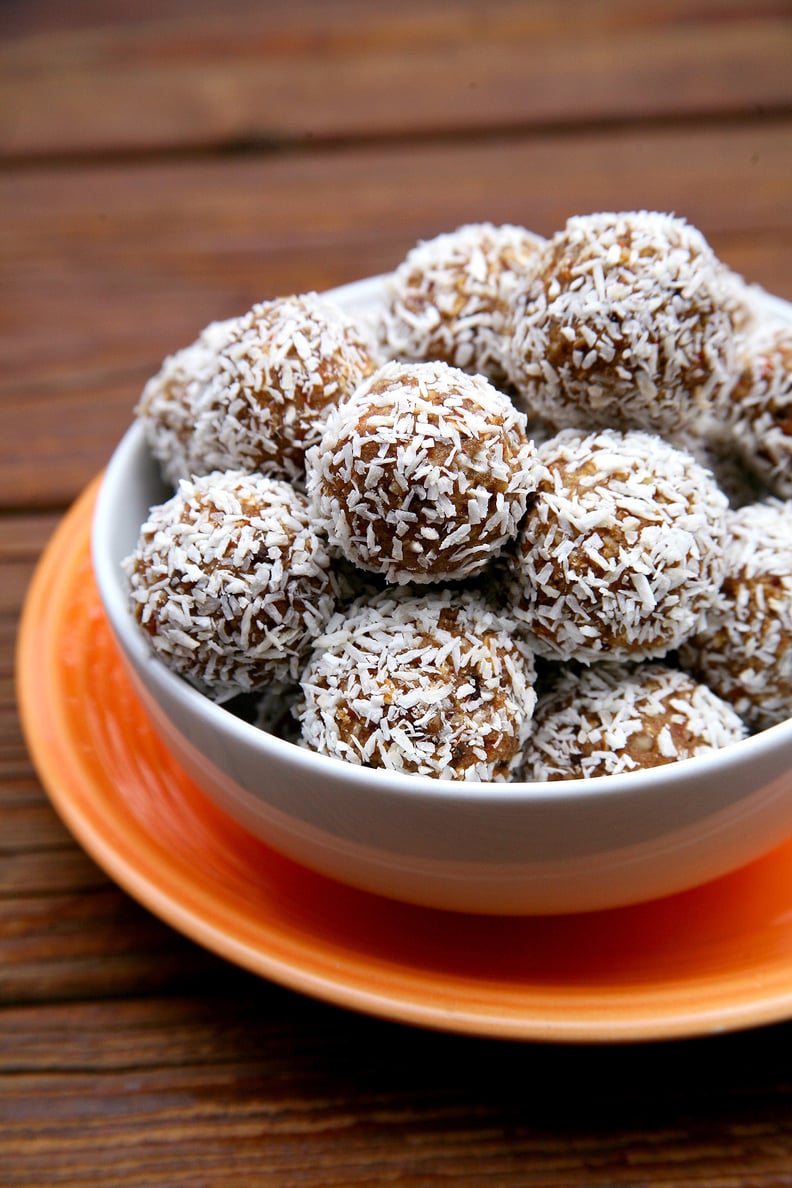 Carrot Cake Protein Balls
If the classic Spring dessert has been on your mind, let these carrot cake protein balls step in to curb your cravings. Both vegan and gluten-free, this energizing recipe uses natural ingredients like dates and applesauce to keep the sugar content on the lower side of things.
02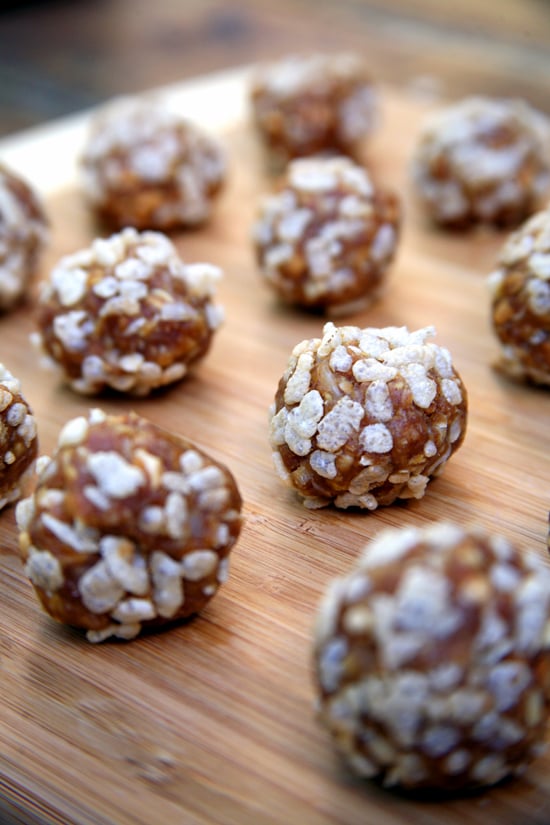 Crispy Peanut Butter Protein Balls
These vegan-friendly peanut butter protein balls are a tasty option for before or after a workout. If you're craving a little crunch, you'll love the addition of brown rice crisp cereal on the outside that mixes up the texture.
03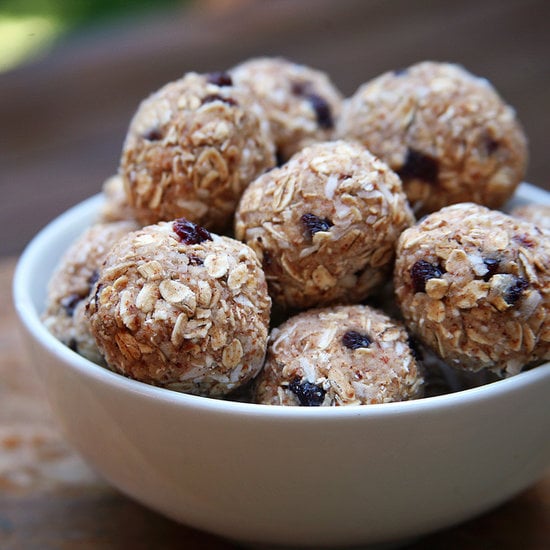 Cherry Almond Coconut Protein Balls
Cottage cheese, raw almonds, and rolled oats may seem like an unfamiliar recovery combination, but they lay the base for the protein in this cherry almond protein ball recipe. These balls are not overly sweet, since the addition of dried cherries brings a sour tang to the mix.
04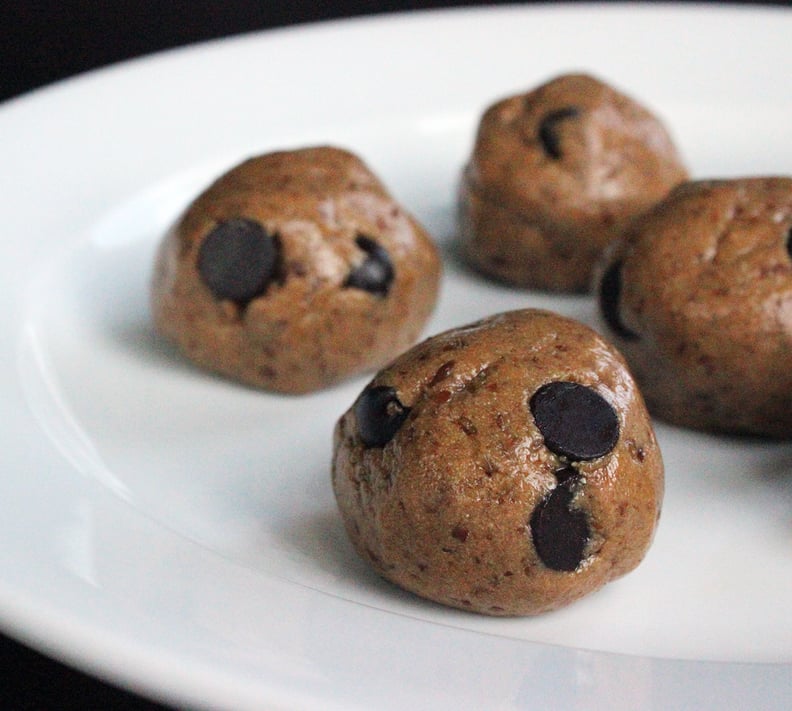 Cookie Dough Protein Balls
These five-ingredient cookie dough protein balls taste like the batter of your favorite peanut butter cookie and are easy-to-grab fuel for a tough strength-training session. Adding ground flaxseed to this treat is a great way to bring extra protein — and make use of that big bag in the fridge.
05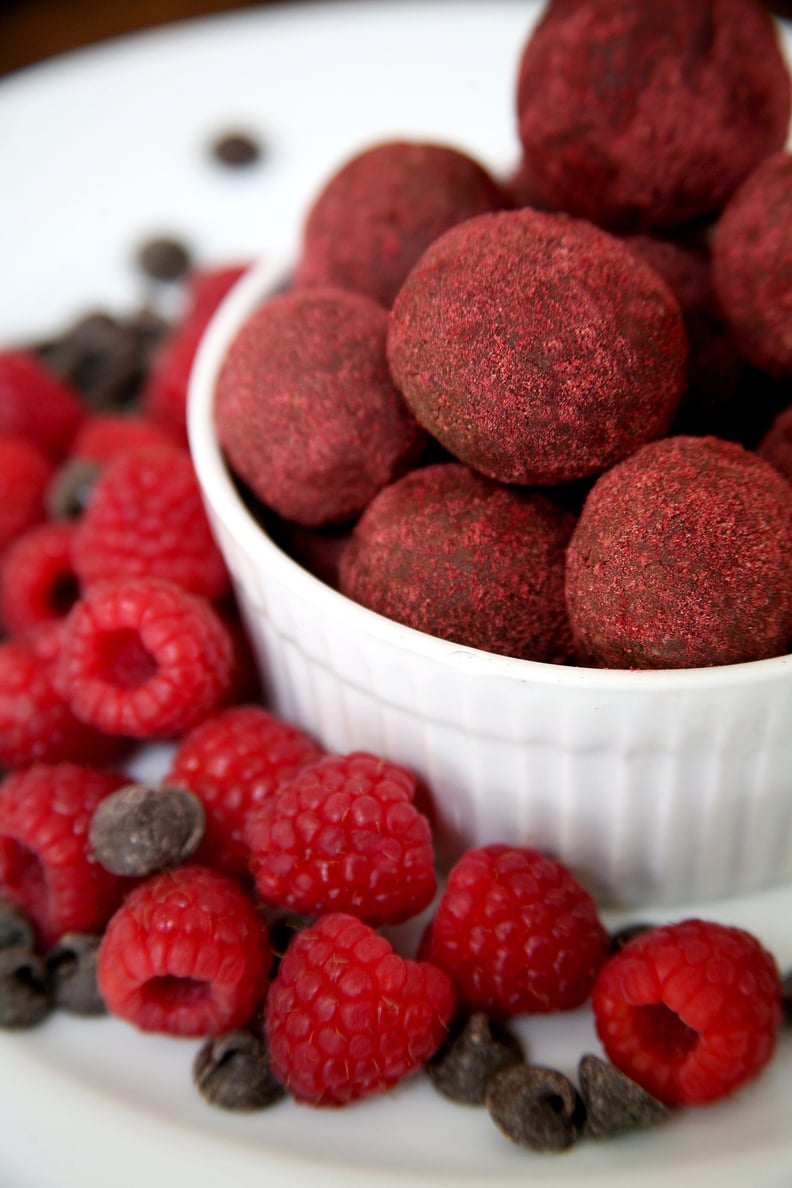 Chocolate Raspberry "Truffles"
These bright, bold, and fruity balls only look like a chocolatier specialty. Roll up a batch of low-calorie chocolate raspberry balls in advance, and enjoy when dessert cravings strike.
06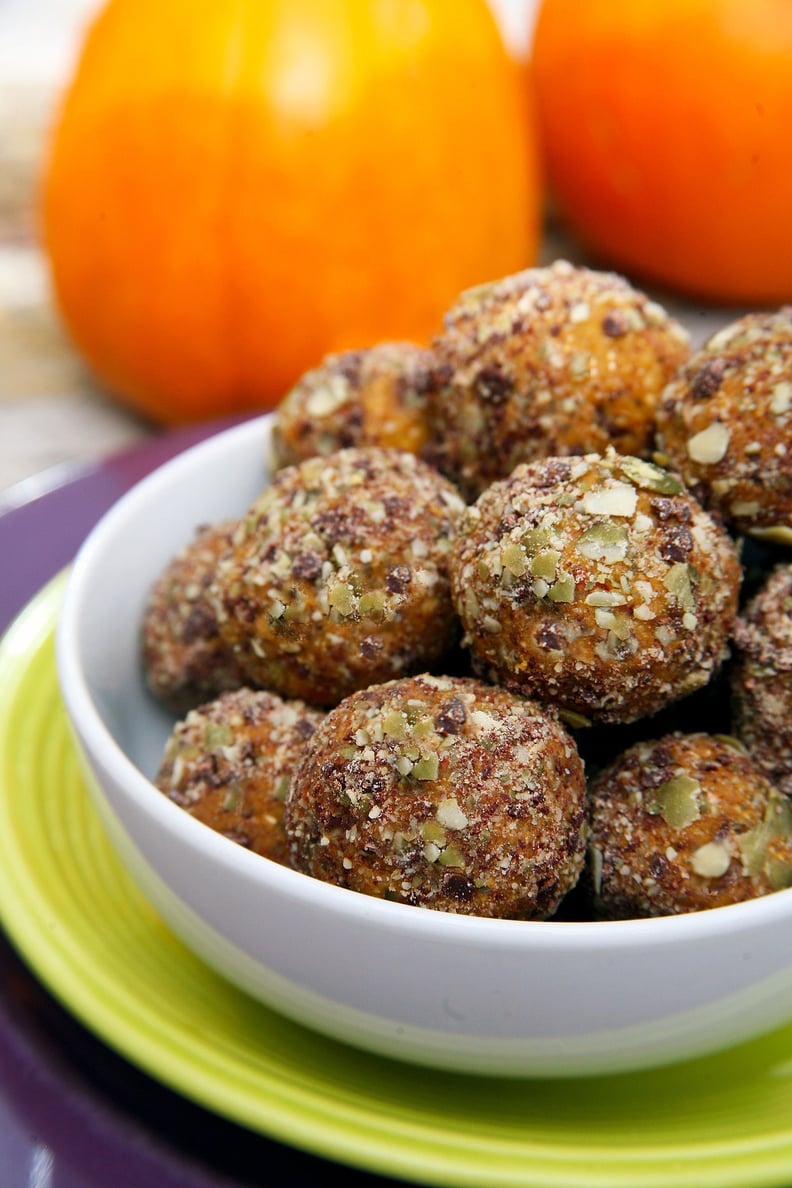 Chocolate Chip Pumpkin Pie Protein Balls
These dairy- and gluten-free chocolate chip pumpkin balls satisfy your sweet tooth and give your body a boost; two tasty balls offer almost seven grams of protein.
07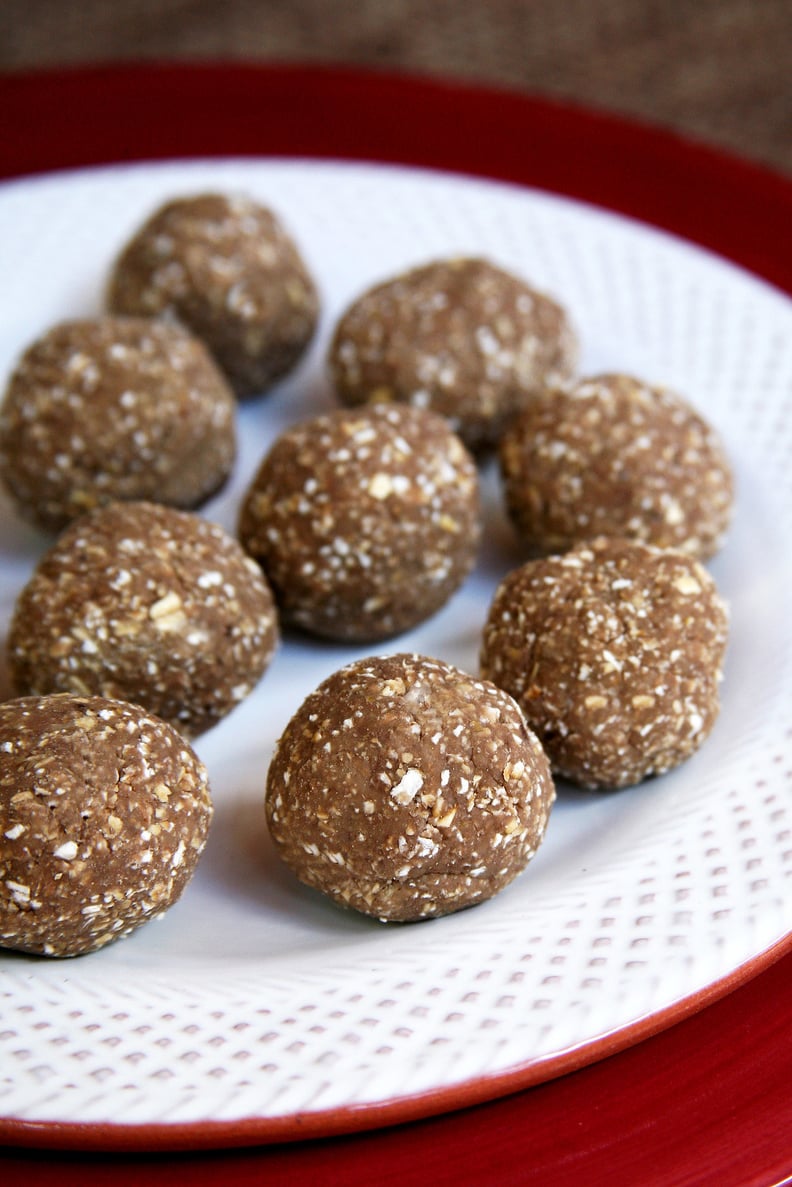 3-Ingredient Vegan Balls
Made with only three ingredients you probably already have in your kitchen, these vegan post-workout protein balls couldn't be easier to whip up. They're 47 calories per ball, subtly sweet, and totally delightful.