Staying at Rancho La Puerta Feels Like You Died and Went to Fitness Heaven
Before wellness retreats were even a thing, there was Rancho La Puerta. Located in the desert of Tecate, Baja California, Mexico, the Ranch — as it's fondly called — was established in 1940 to provide a healthy escape from everyday life. "We provide the true luxury of time and space," says founder Deborah Szekely. "That which is most lacking in today's life. Space to breathe freely, to relax and enjoy what will be the longer-living, younger life."
It's hard to describe how special the Ranch is unless you've been there, which is why I urge everyone to go! More than a just a wellness retreat, you leave there feeling like your best self: refreshed, renewed, and ready to take on almost anything. Starting at $3,750, the price of the week-long experience is on par with other fitness retreats I have seen, but you'll be hard-pressed to find amenities like you'll find at the Ranch. From luscious grounds to outstanding organic cuisine and a workout schedule that would rival any top gym, the worst thing about being at Rancho La Puerta is knowing you'll have to leave.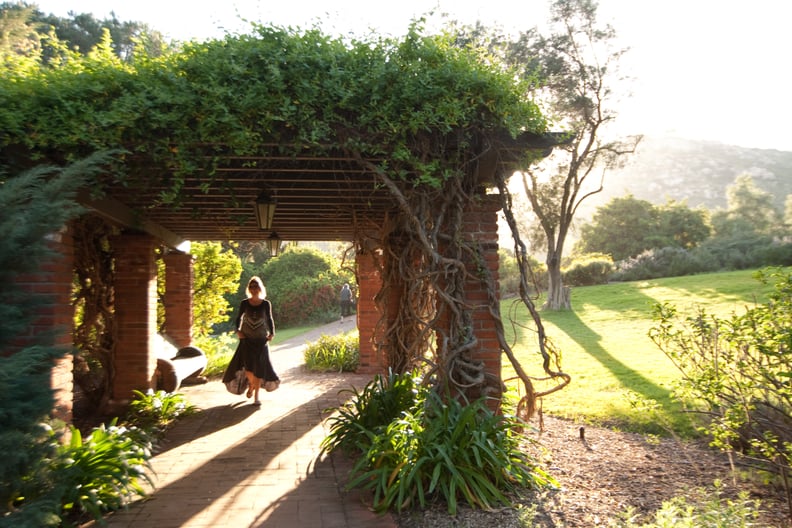 You can't help but be captivated by the endless twists and turns you'll find on Rancho La Puerta's grounds. Spend your days meandering through its 4,000 acres of gardens, mountains, and meadows. Because of its desert location, the weather is almost perfect: warm, sunny, and dry.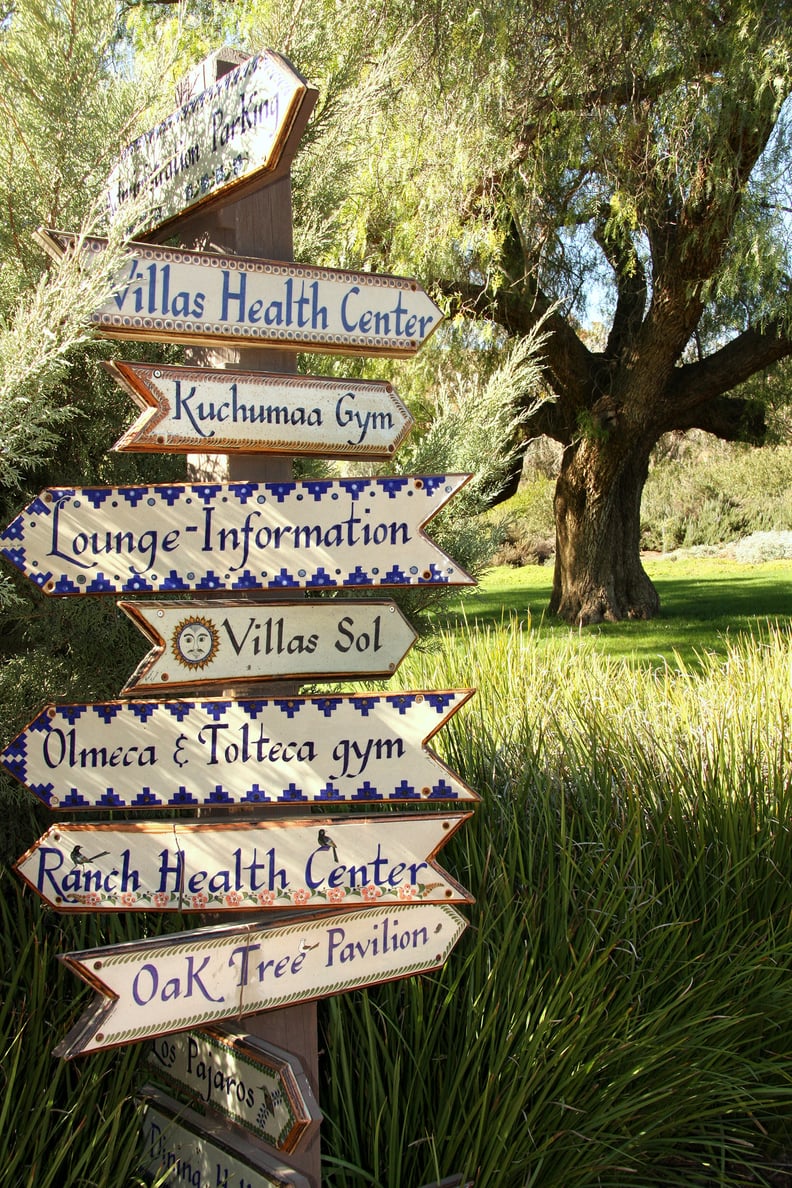 Find yourself lost? Not to worry — there are paths and signs marking your every way. And if this sign is any indication, the health amenities are unlike anything you've ever seen. The resort employs more than 20 full-time instructors and has a regular rotation of visiting trainers, too. While there, you can create the workout schedule of your dreams!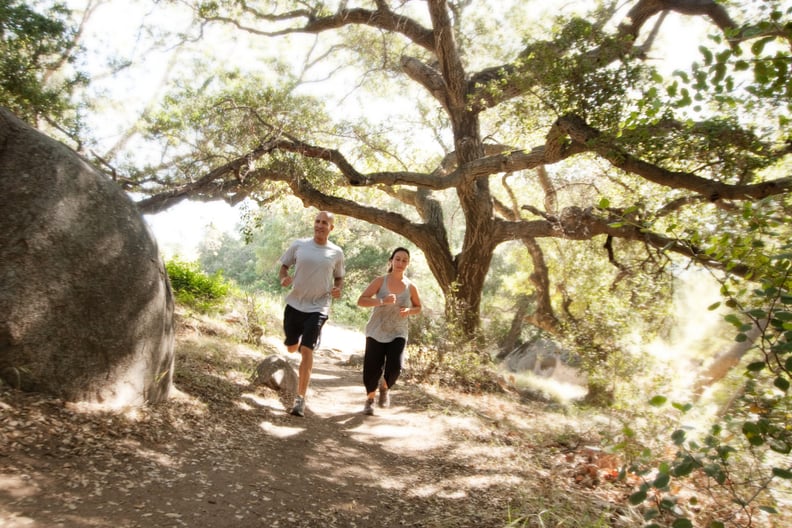 One of the Ranch's newest and most exciting offerings is its running program, where guests can go on a run with the resort's "running concierge." There's also a running clinic available, which will help guests practice speed drills and breathing techniques. Trails on the Ranch range from three to nine miles.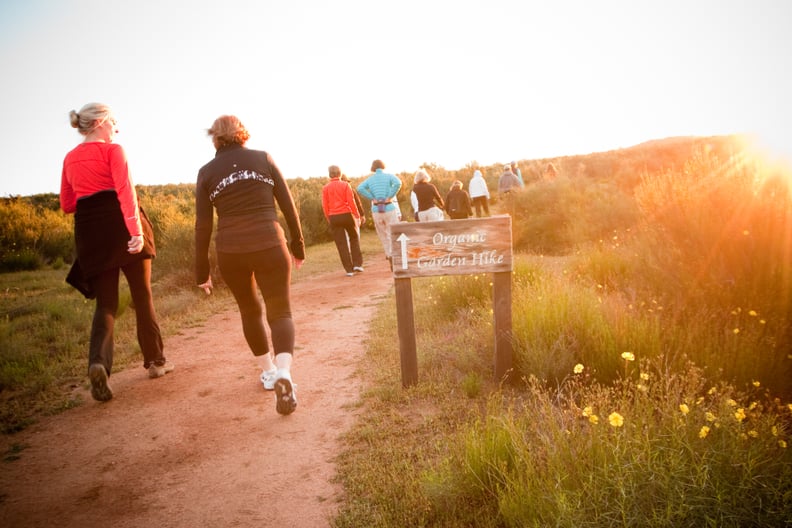 If running isn't your thing, hit the trail for a trek — the sunrise and sunset hikes are not to be missed! There are over 25 miles of hiking trails that climb up and down Mt. Kuchumaa. If you prefer to get your cardio on in another way, there are also several gyms and pools to choose from.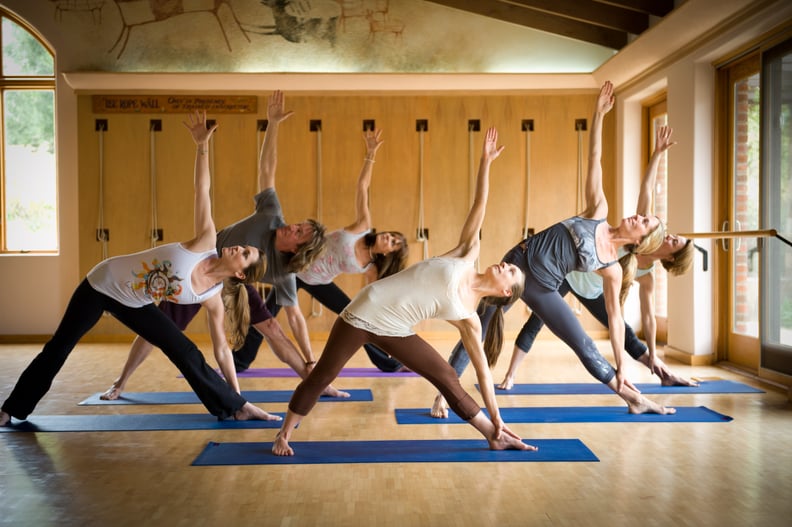 Besides the outdoor activities, you'll find all the basic fitness classes you love like yoga . . .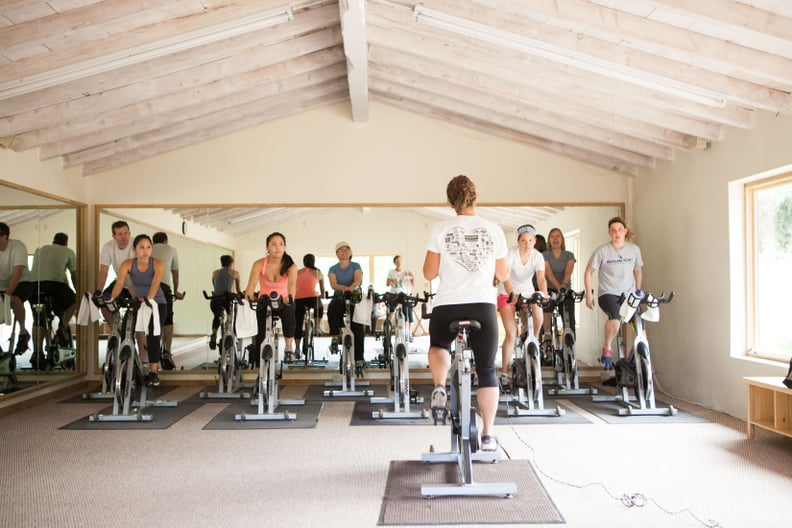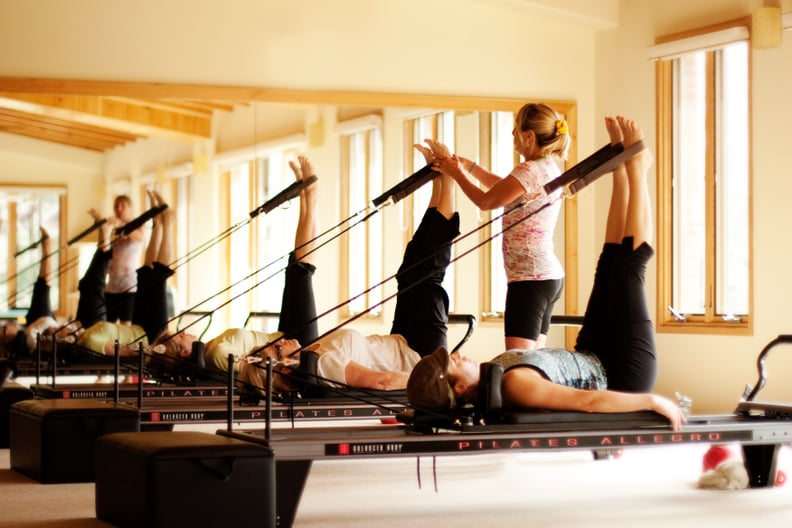 Pilates, circuit training, TRX, and more.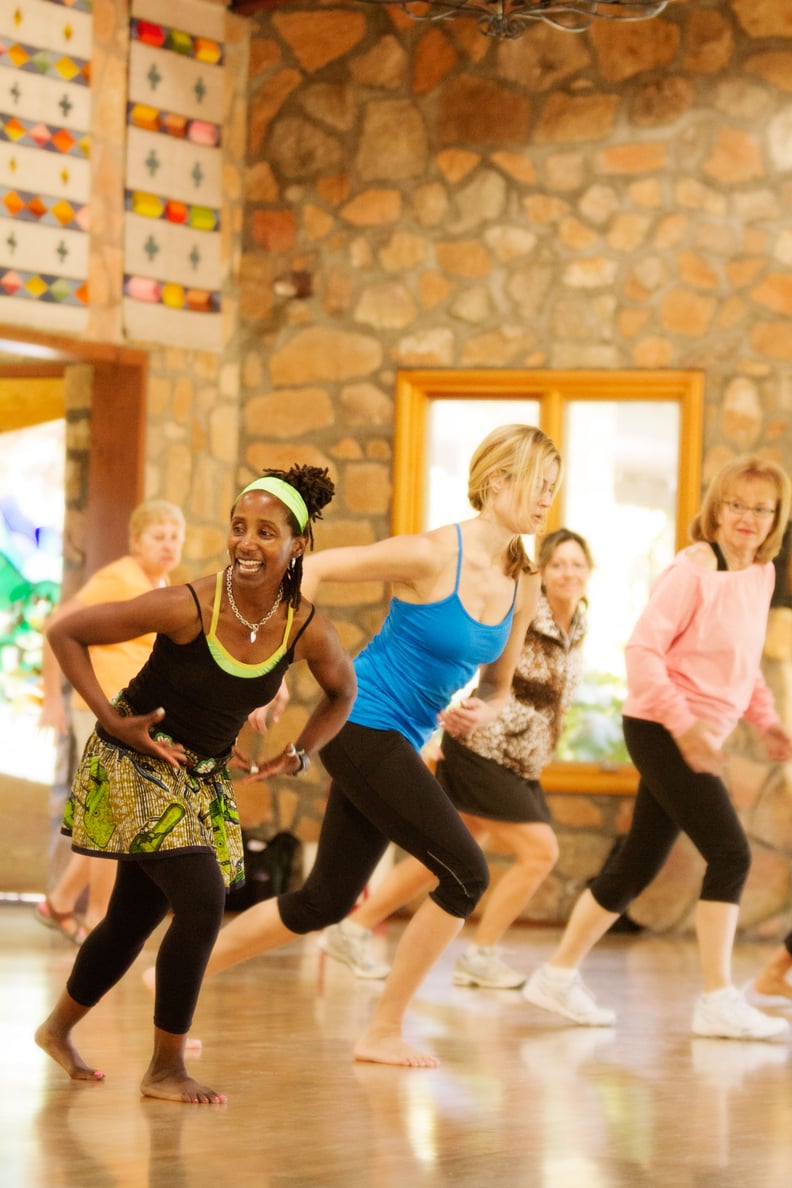 If that weren't enough, expect to see unique offerings like African dance, tennis, boxing, Feldenkrais, aqua exercise, and cardio drumming. Five different classes are offered every hour from morning until early evening; take as many — or as few — as you want.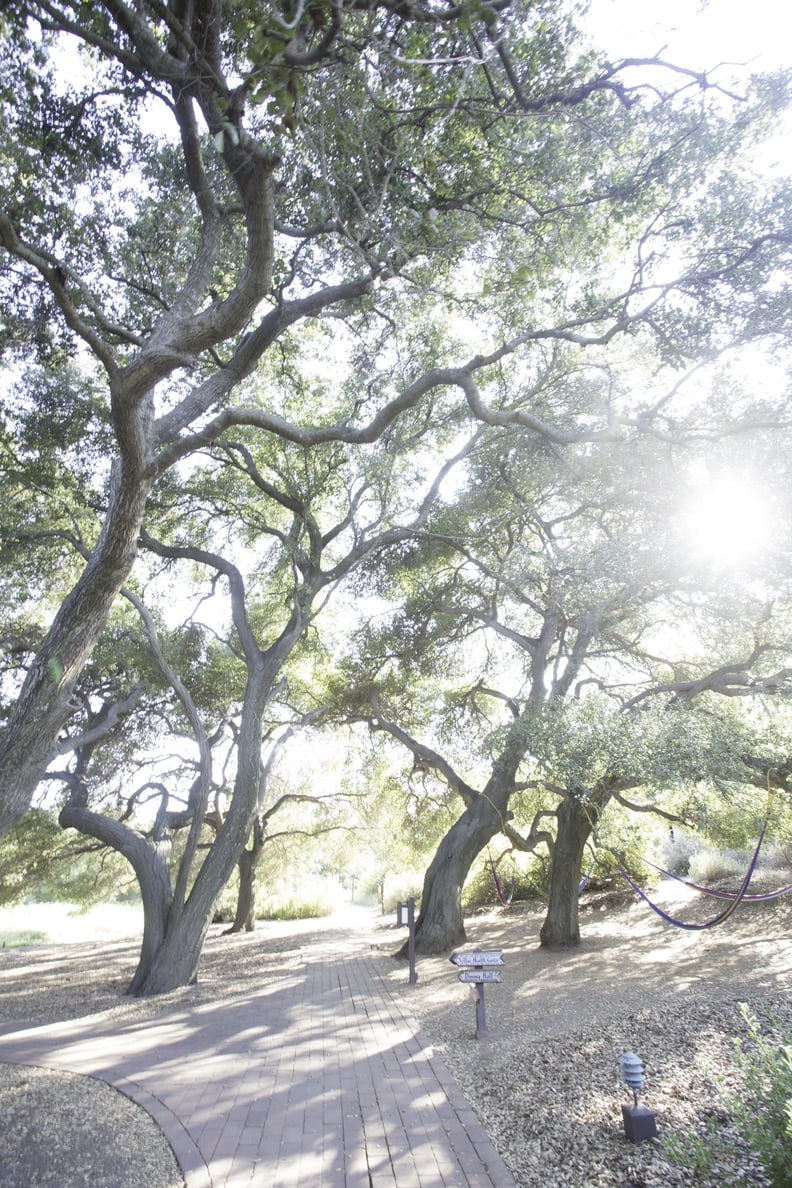 Between classes, take a walk through the oak trees.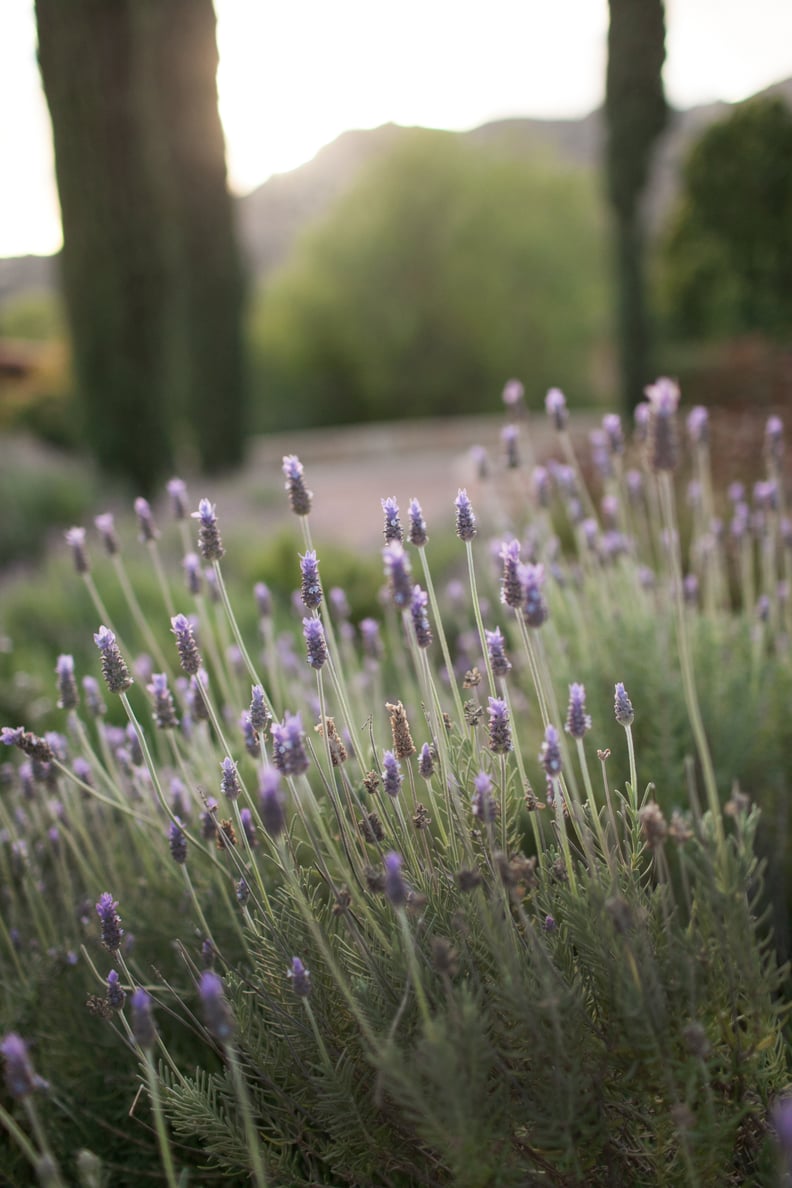 And don't forgot to stop and smell the lavender that grows abundantly throughout the Ranch.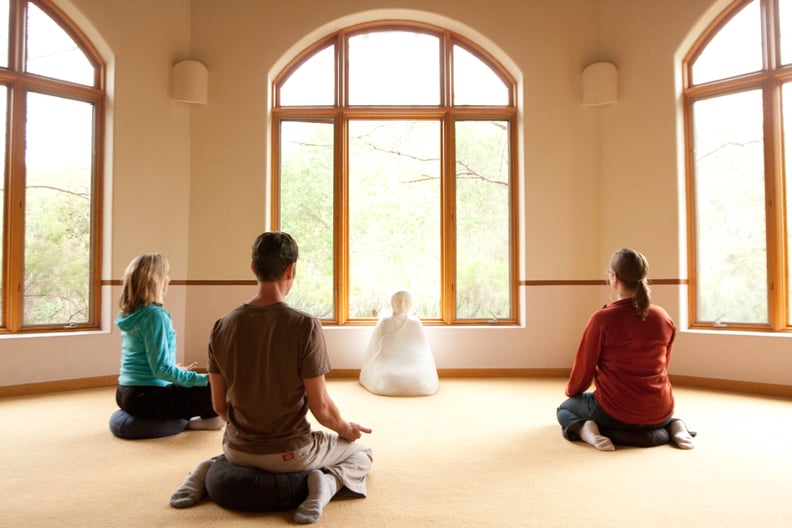 If you're feeling super relaxed — or need to de-stress — drop into one of the Ranch's meditation rooms or take a guided meditation class.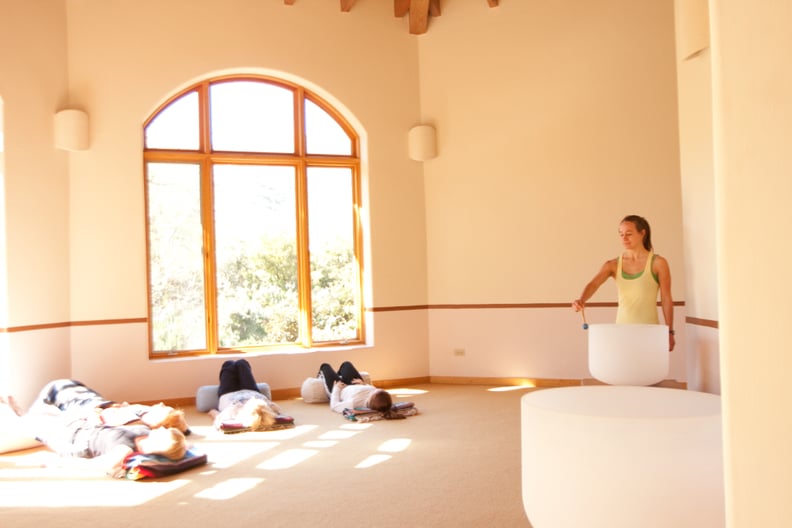 You can also submerge yourself into a sound healing class. Other mindful offerings at the Ranch include a labyrinth, Tai Chi, and reflexology.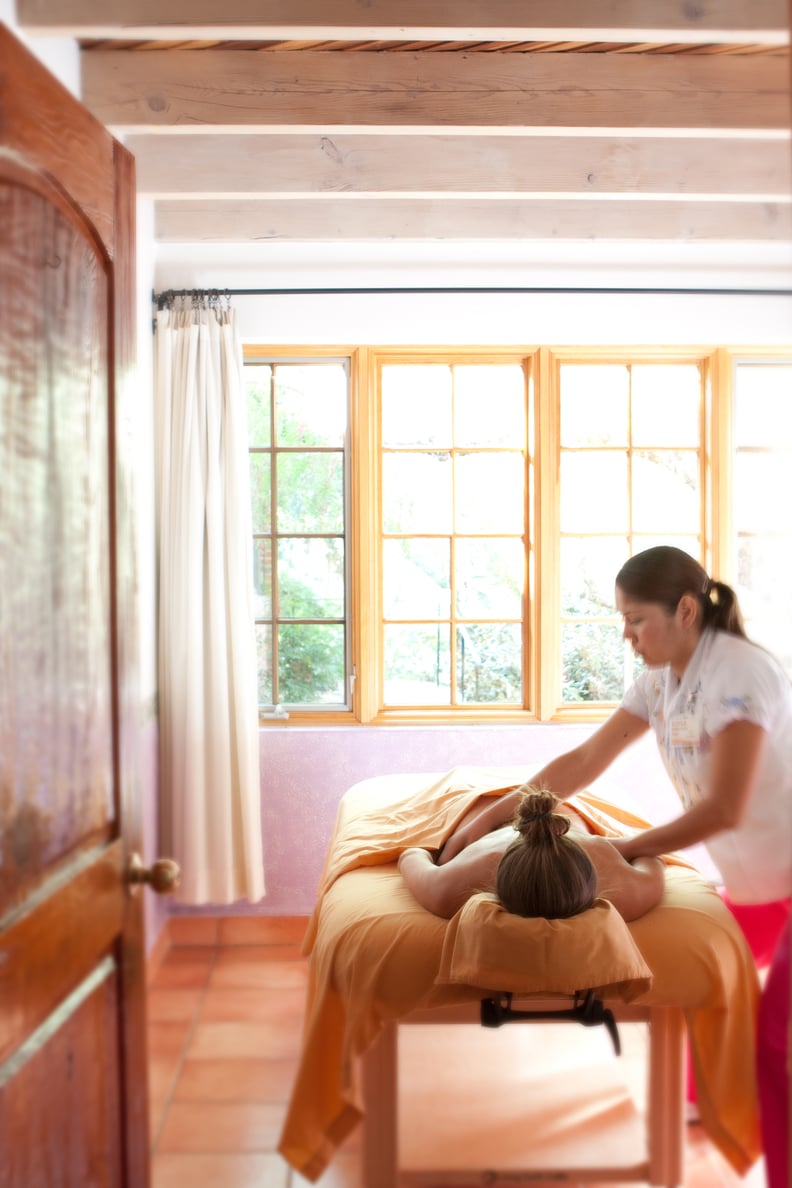 After a day of classes, escape to the spa for a massage, wrap, or facial. All of the treatments focus on helping the body "recover, relax, or energize."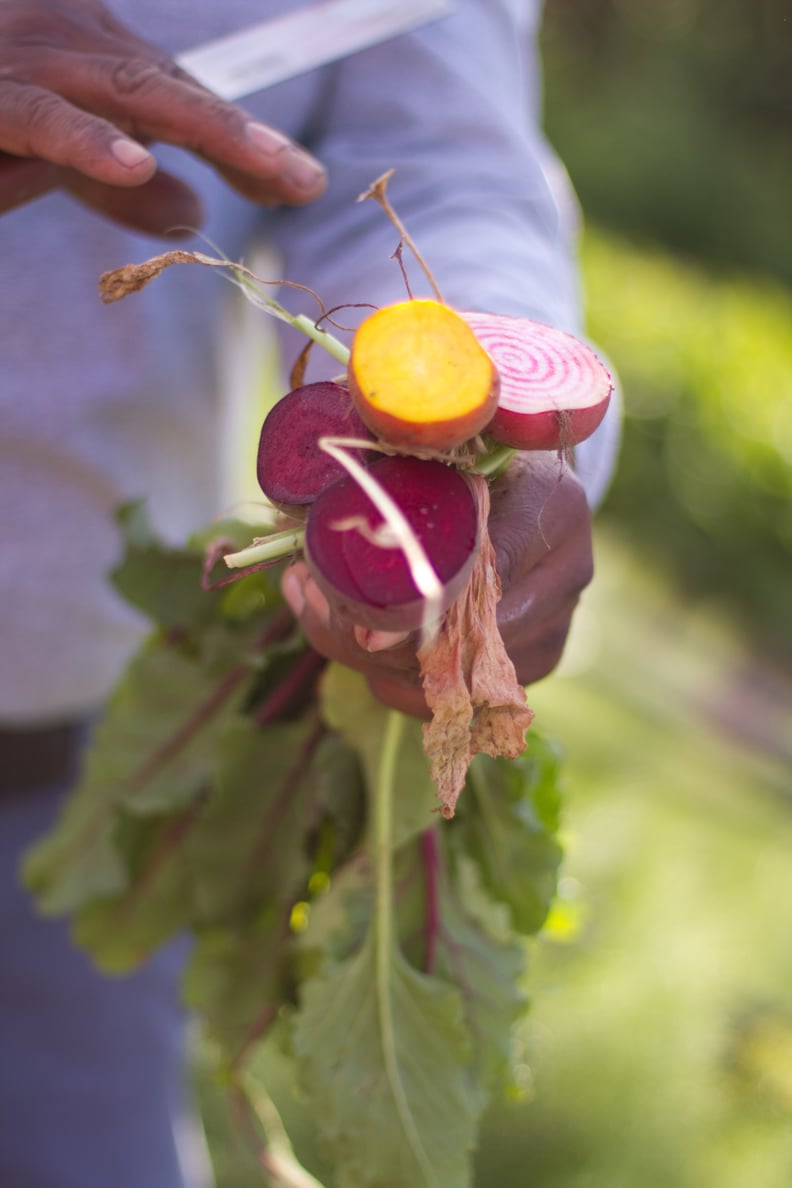 Perhaps one of the most unique and special parts of staying at the Ranch is the food. The dishes are mostly plant-based (though organic local eggs and seafood are sometimes used), with an emphasis on organic produce — straight from its own farm! There are also tons of options for anyone following a restrictive diet, whether you're vegan, gluten-free, or vegetarian.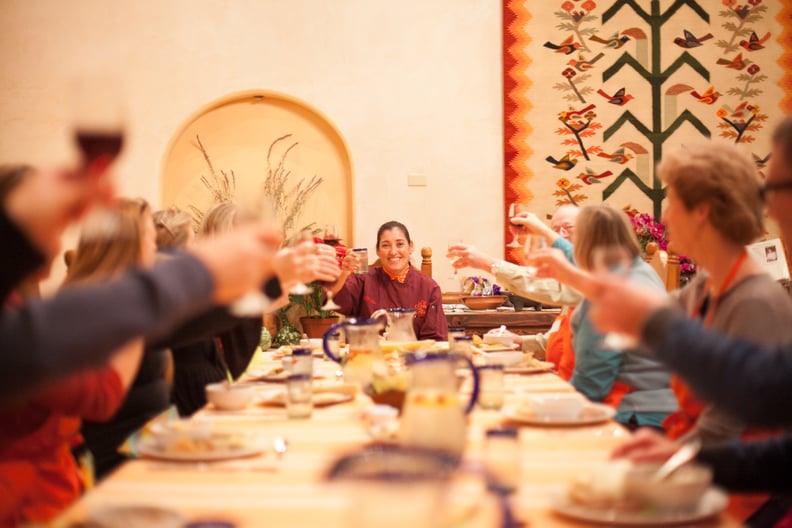 Besides a buffet-style breakfast and lunch, snacks, juices, and smoothies are available throughout the day to help ward off an afternoon crash. The highlight of all the meals is dinner, which allows you to have a more formal experience with other guests vacationing there.
Some favorite dishes include paella, poached wild salmon, ginger-pear soup, and the Ranch's famous spicy guacamole made with a very special ingredient.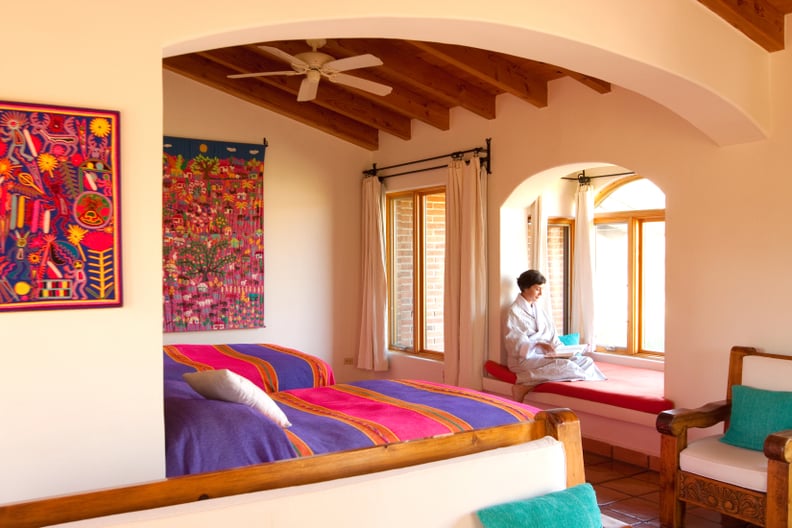 Once the evening hits, retire to your personal villa to relax and recharge (we recommend making use of the fireplace!). There's also plenty of evening action if you prefer to be social that includes games, lectures, craft classes, and stargazing walks.
Travel and expenses for the author were provided by Rancho La Puerta for the purpose of writing this story.