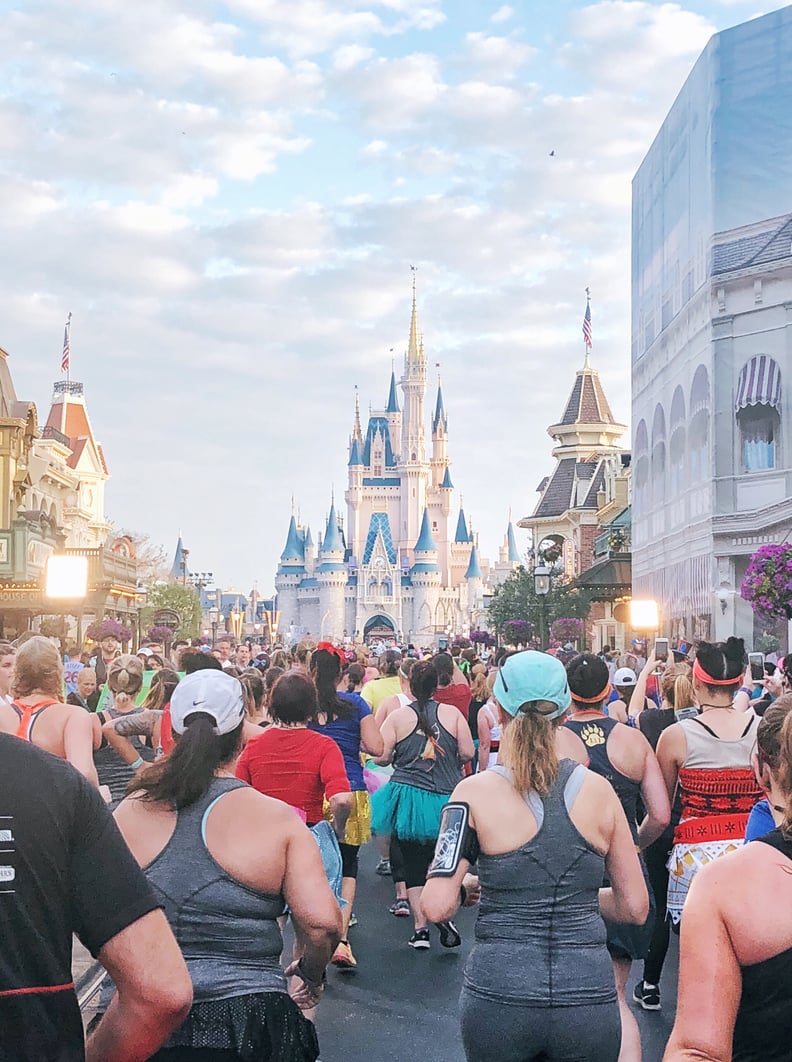 POPSUGAR Photography | Dominique Astorino
POPSUGAR Photography | Dominique Astorino
I am, admittedly, a pretty slow runner, but not a "five-hour half marathon" slow runner (my usual time is about half of that, honestly). The idea that a five-hour half would become my favorite, most magical race experience ever was never something that crossed my mind, but that's exactly what happened.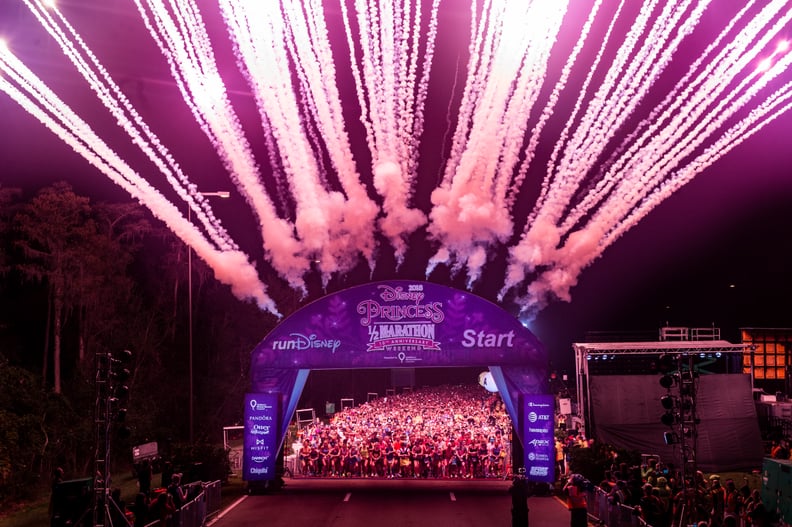 I'm no longer in the beginner half marathoner category; after my first half, I did two more within a 12-month period. I definitely got that bug runners talk about, wherein despite the crippling foot pain, unparalleled muscular soreness, and overall bodily destruction you just endured, you have an innate desire — a craving, almost — to do it all over again. It's somewhat inexplicable until you experience it yourself. But nothing has made me want to sign up for the next race at the finish line of my current race quite like the runDisney Princess Half Marathon.
Each race franchise I've experienced has been awesome — whether it's a local event, a Nike Women's weekend, or a Rock 'n' Roll race — and I felt really lucky to have my first half be an ultraorganized Nike event (RIP, Nike Women's run series). Yet all these past experiences have now paled in comparison to the joy that a Disney race brought.
Whether you're a first-timer who's been training hard or someone who's entirely intimidated by the idea of 13.1 miles, or perhaps you're an experienced runner looking to make a PR in the flattened expanse of Central Florida, a mother-daughter combo looking to dress up and jog together through Magic Kingdom, or a group of best friends hoping to make some memories together at Disney World, I'd highly, highly recommend a runDisney event, particularly the Princess Half. Here's why: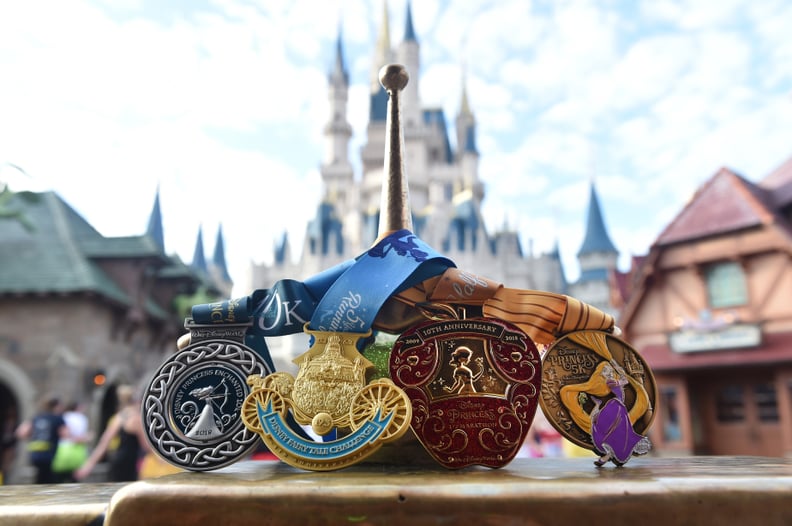 The Logistics
If there's anything that triggers my anxiety, it's uncertainty in logistics (I know, it's sad). "Where will I get my prerace food while I'm traveling? What will the sleeping conditions be like? How will we get to the start line? Where will we stash our things? Will there be enough on-course water? How do we get back to the hotel at the end? Can someone take our photo?" (Hello, I'd like to introduce you to my brain; her name is anxiety.)
You can leave stress at the door, don your tiara and sneakers, and just enjoy.
Disney covers all the things you're worried about, and then all the things you forgot about. From the free shuttles (to and from several resorts throughout the property) to the runner breakfast kits at the resorts (perfect for my PB-banana ritual) to sweet "good luck" texts (with all the information you need in a digital magazine) to the ample on-course hydration and medical support, you can leave stress at the door, don your tiara and sneakers, and just enjoy.
A peek at the packed-up runner's breakfast — I always do a peanut butter banana with toast, so this was great!
The Expo
So I've been to many expos (I've run six halves, three 15Ks, a 17K, a 10K, and a handful of 5Ks), and let me tell you — a great expo experience really enhances race weekend. And what brand creates a better guest experience than Disney? Honestly, I don't know . . . I'm really drawing a blank here.
Head to the Princess expo to get yourself a mini massage and a character-inspired manicure to really dial in your costume. While you're there, drink a limited-edition glitter beer with a tiara or shoe design in the foam (yes, this is a real thing, and I drank it and it was amazing), or if you're not a beer person, try a strawberry Cabernet slush — a treat so delicious, you'll see stars.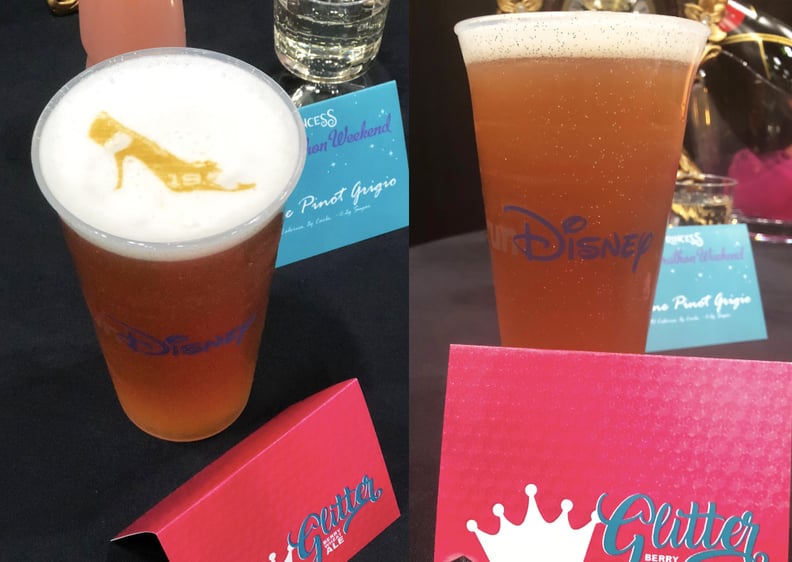 You can get Disney souvenirs, running shoes, runDisney performance wear, tiaras and tutus, GU and gels, and anything you could dream of when it comes to a perfect race expo. It really does a spectacular job at kicking off a special weekend.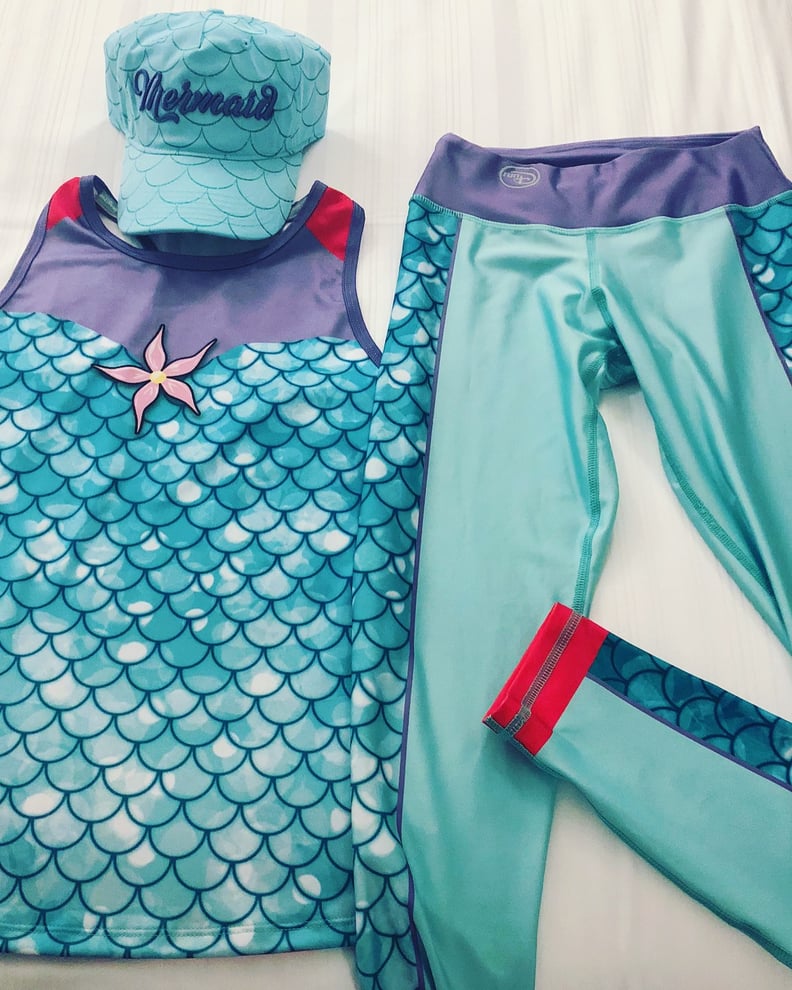 My Ariel runDisney performance gear, which you can find at the runDisney expos.
The On-Course Fun and Support
I've been on some race courses where there's no cheering and no entertainment — I figured it's a half marathon; it's not about the gimmicky bells and whistles, right? Wrong. I had NO idea how much of a difference spectator cheering and the occasional high school drumline or cheer squad would make until those things were absent.

So much of running is a mental game, and even if you're not out trying to PR, it's still a test of will power, emotional endurance, and mental fortitude. With a runDisney race, you're feeling the support constantly. Spectators and employees are cheering; there are dozens of characters to take photos with along the way. You really feel loved, supported, and celebrated — and the energy is great.
For the physical support, (as mentioned) there are ample amounts of port-o-potties, an Biofreeze gel in big pumps at multiple stations for your muscles, Jelly Belly sport beans, and at one point early on, there were Sour Patch bunnies (I was very excited about this).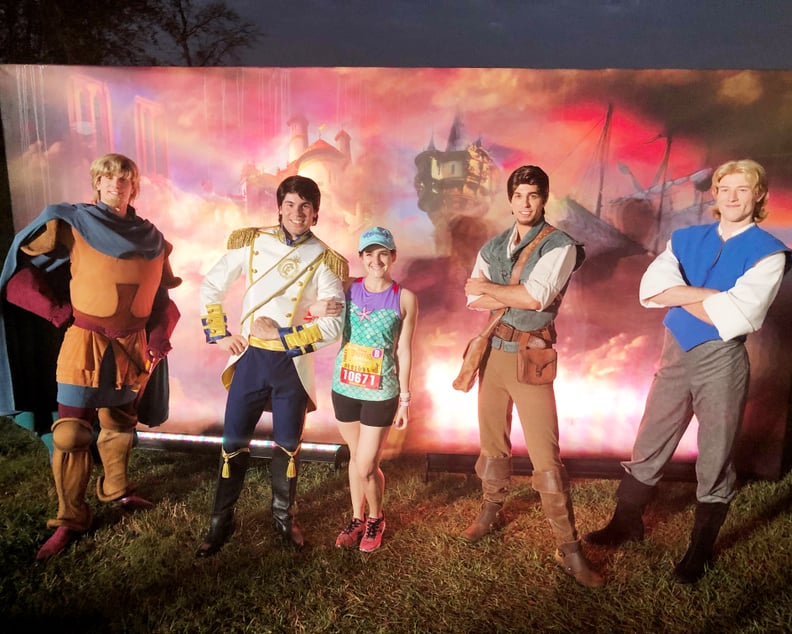 Me and all my boyfriends.
Plenty of Breaks
Speaking of those character photos . . . a friend at POPSUGAR messaged me while I was on the course, and said "I really enjoy the concept of a race where you can pull over for long stretches of time and it's totally acceptable." For some runners, this is a moot point. If you're a beginner, or maybe running with someone at a different pace, this may be your saving grace. Lines for character photos build very quickly, so keep that in mind — each one will take between 10 and 30 minutes, but this adds to the leisurely, less competitive element. If you were wondering "Why did it take you five hours?" — this should answer your question.
"Each experience you have with Disney has the power to take you out of wherever you are and into a happier, more magical place — the race experience is no different."
The Magic Touch
What impresses me the most about the Disney experience — whether it's a movie, a product, or a vacation experience — is the attention to detail. The brand has mastered the art of subtlety, which is ironic given its grandiose scale. Each experience you have with Disney is immersive and has the power to take you out of wherever you are and into a happier, more magical place — the race experience is no different.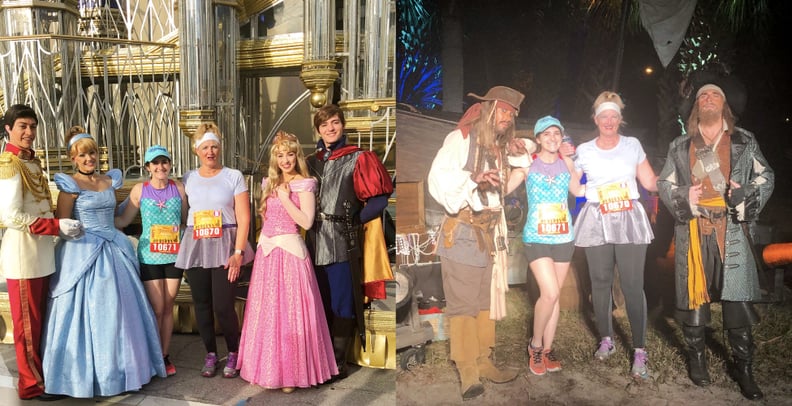 From the fireworks for every corral group's start (not just the A group!) to the song "Dig a Little Deeper" from The Princess and The Frog playing on a jumbotron at mile 12, the congratulations notes slipped under your door when you come back to your hotel room, the different music playing at each mile marker and a montage of badass princess moments playing on another screen on-course, and the special luggage tags to add to your suitcase for the return trip home . . . I'd be lying if I said I didn't cry when I came around the bend to see Cinderella's Castle between miles five and six.
I more than appreciate the detailed and thoughtful logistics (my anxiety thanks you, runDisney); I thrive with good cheering on a course and enjoy the characters along the way, and of course I loved the incredible expo . . . but it's the extra bit of magic — that indescribable feeling when you catch a glimpse of the castle at dawn — that has me already chomping at the bit to sign up for 2019's Princess half.