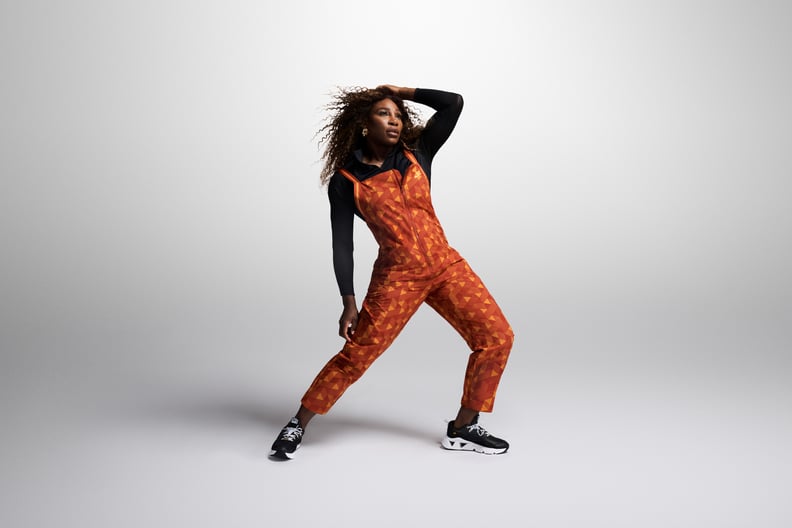 Courtesy of Nike
Courtesy of Nike
The long-awaited first-ever Serena Williams Design Crew (SWDC) collection will drop on Nike's and select retailers' websites on Sept. 1! Williams partnered with Nike in 2019 to create SWDC, a design-based apprenticeship program which aims to bring a new and diverse generation of designers to Nike. According to Nike, seven of the inaugural 10 SWDC designers are now full-time employees at Nike HQ, with the second cohort of 11 designers already prepping for the next release in 2022.
The upcoming 17-piece collection of footwear and athleisure made my eyebrows perk up when I saw a model that looked like me — there are plus sizes! Drawing design inspiration from '90s athleisure fashion, this collection melds comfort with bold prints. Williams's accolades and signatures are also hidden within the colorful details of each piece.
As you preview the collection ahead, look for details like the tape containing Williams's Grand Slam titles, the hidden "S" in the Kente-cloth-inspired prints, and the double zero, which represents Williams' daughter's initials and the love-love score in tennis.