Serena Williams Women in Sports Interview
Serena Williams Encourages Women in Sports to Persevere Amid Adversity: "You Have to Keep Going"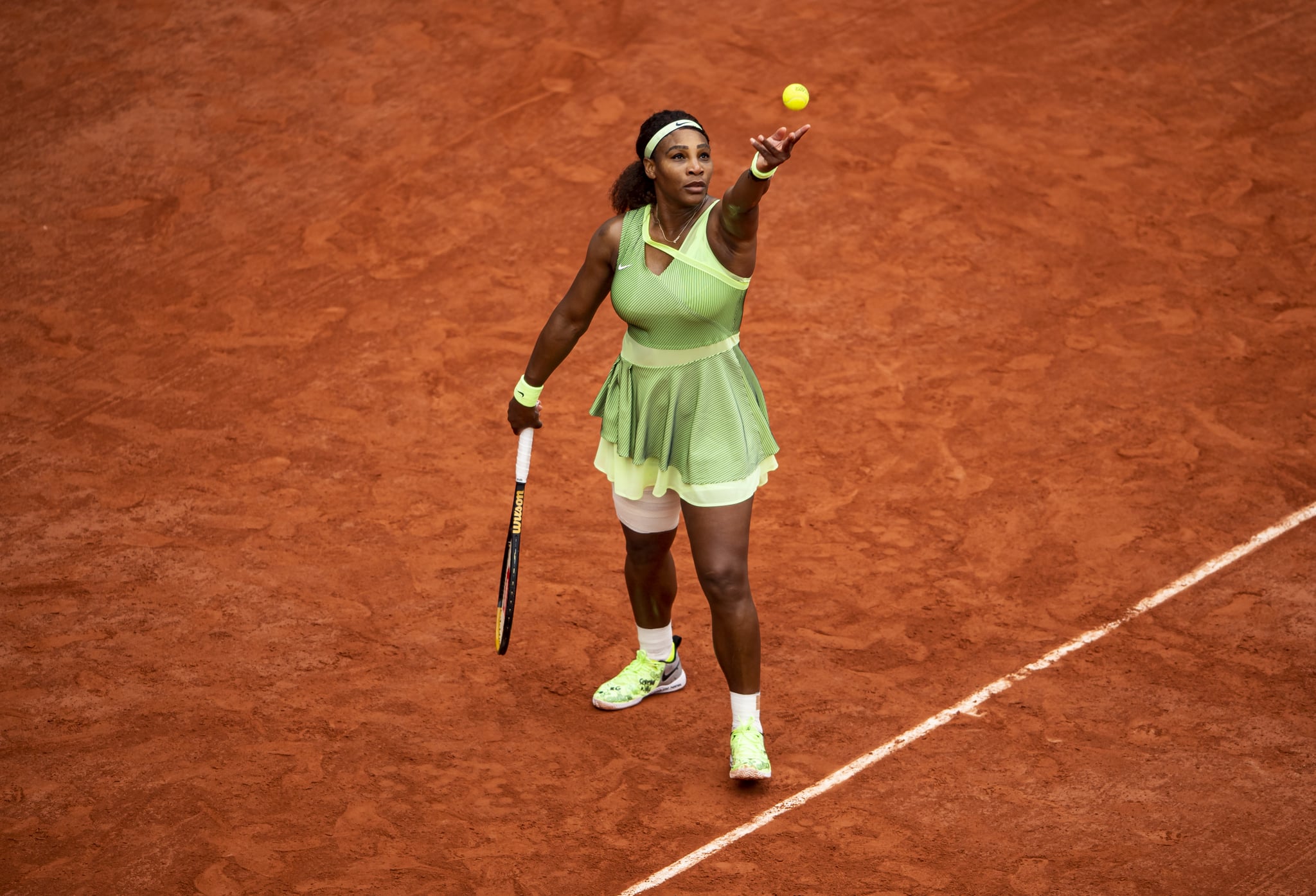 Competing in sports is one of the most empowering vehicles for coming into your own as a young woman — and 23-time Grand Slam singles title winner Serena Williams knows this. Williams, who is featured in Secret Deodorant's new Just #WatchMe Olympics campaign focusing on the alarming sports dropout rates of girl athletes compared to boys, is also a testament to that.
"Being an athlete, I really understand how much sport has helped me in my life, how it helps your confidence and it helps you develop so many crucial things that you can use literally the rest of your life," Williams told POPSUGAR. The key to combat the dropout rates is encouraging people to watch these athletes, she said. "You have to be able to show support, show up, be there, and be excited." Finances and seeing someone who looks like you excel, too, are crucial, and when it comes to both, Williams noted that she wouldn't want daughter Olympia (who's getting quite good at her tennis lessons!) to drop out due to underfunding or underrepresentation.
"That's what I love so much about this Secret campaign and what Secret does and how they support and empower young girls," Williams continued. "I would just encourage [Olympia] to keep going and to do the best that she can do and to work hard. And if she were going to play a group sport and it wasn't working out, I would really be sad if they didn't have enough to go around."
Williams added that there were plenty of times when she wanted to stop tennis, which she said is normal, but quitting — despite injury, even in the face of unfair treatment and controversy — has never been an option. "You have to keep going through the adversity and through the hard work and through the down, the bad days," she said. "It's important for people to know that there's always going to be some rough days. And for me, it's like you never really, really make it until you feel like you want to stop."
She's given so much guidance to fellow athletes over the years, but one piece of advice Williams tends to share is staying true to yourself, whether that's in sports or in life generally. For her, tennis is part of who she is, though maintaining consistency and working every single day can be difficult. The most rewarding aspect? "Holding up the trophy."
Williams, who did not compete at the Tokyo Olympics, said she's taking her tennis goals day by day. Outside of tennis, Williams mentioned she wants people to view her as a business mom doing what they do best: taking care of her daughter and running her business S by Serena. She noted that you never get your hours back, "so I spent a lot of time with Olympia since she's been born, and so, just for me, it's always that was the most important thing."