This Is Who Should Try Keto — and Who Definitely Shouldn't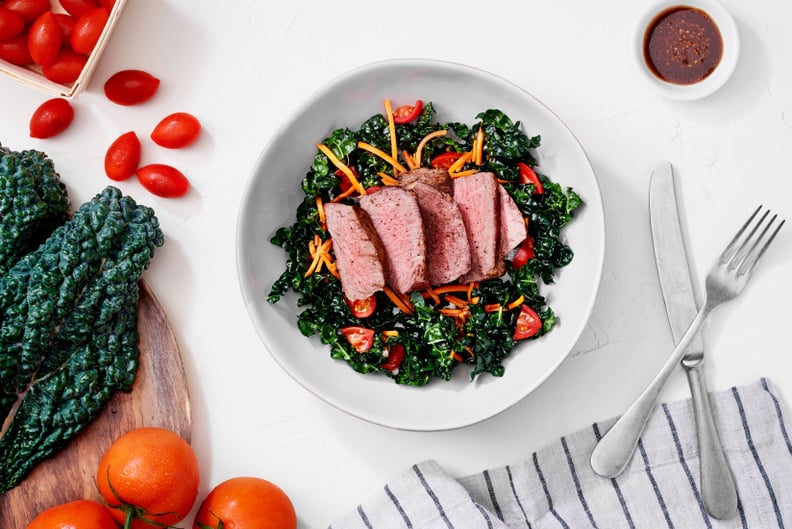 POPSUGAR Photography | Maria del Rio
POPSUGAR Photography | Maria del Rio
Who should try the keto diet? According to clinical nutritionist Dr. Josh Axe, DNM, DC, CNC, it's just like any diet — it can be incredibly powerful for some, but there are a certain few who should definitely not try it. "Everyone's body is different," Dr. Axe told POPSUGAR. "Certain people should be on certain diets; not everyone should be on the ketogenic diet. But if you have certain goals and struggles, the ketogenic diet is a breakthrough diet."
There are a few specific categories of people Dr. Axe recommends keto for (we'll get into those shortly), but there are a few he'd advise to not try the diet as well (we'll cover them, too). Keep in mind that Dr. Axe recommends this as a temporary diet, with a "max of three months" (and a hard stop of one year).
Who Should Try Keto?
Dr. Axe says to try the ketogenic diet "if you have the goal of overcoming epilepsy, fighting cancer, overcoming blood sugar issues such as diabetes, or [combatting] hormonal issues," such as PCOS (polycystic ovarian syndrome). In addition, he said it could be helpful for anyone with "neurological issues" and those who want to "improve overall brain health," as well as anyone who has been struggling to lose weight, and those with metabolism issues.
Who Should Avoid Keto?
While Dr. Axe sang the praises of what the keto diet can do for so many ailments, there are a few categories of people who he'd "never put on" the diet:
Anybody with galbladder disease
Anybody with liver disease
Pregnant women
As with any diet, some just don't work for certain people. Consult with your doctor (and/or a dietitian!) before starting something new with your nutrition, and see what works best for your body's chemistry and makeup.