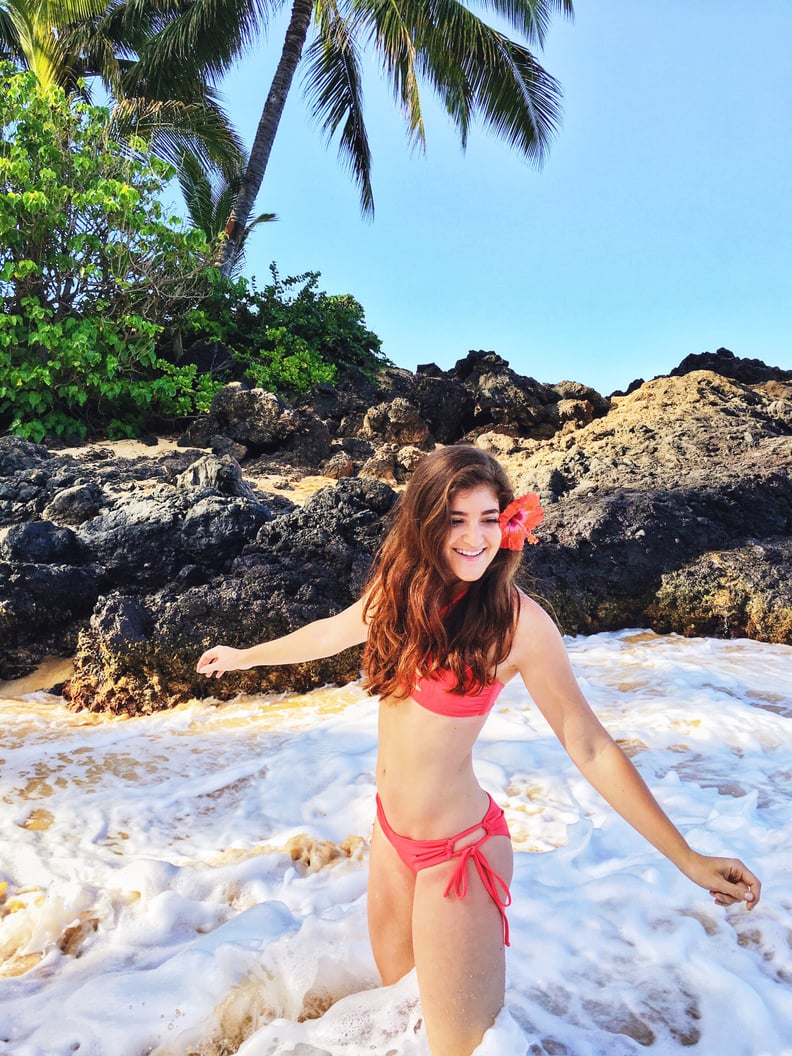 POPSUGAR Photography | Dominique Astorino
POPSUGAR Photography | Dominique Astorino
I have a confession to make: I didn't work out on vacation.
I just touched down from an absolutely surreal and exquisite (first) trip to Hawaii with my family — something I've been dreaming of my whole life. Heading into an island vacation, in which I'd be sporting a bikini 95 percent of the time, I definitely prepped myself to look and feel my best, but I absolutely did not work out during my time off.
Bizarre, I know: I'm a fitness editor, I'm obsessed with working out, and I didn't work out on vacation. I feel like I should be ashamed of myself, but I'm totally not.
The resort I stayed at offered an incredible gym that rivaled the one I pay for at home. There were Spin classes for only 10 DOLLARS and daily yoga. A neighboring resort offered spaces in several on-the-beach classes. It all sounded right up my alley (sunrise yoga on the shores of Wailea? OMG!), but still . . . I didn't want to work out.
I guess I had other priorities for my time off. I swapped my soup cleanses for a "juice cleanse" consisting of POG and Liliko'i Passion "juice." I traded the StairMaster at Equinox for a hike through the 'Ohe'o Gulch to the Seven Sacred Pools with my mom. And I chose relaxation and family time over my usual perfectionism and relentless exercise schedule.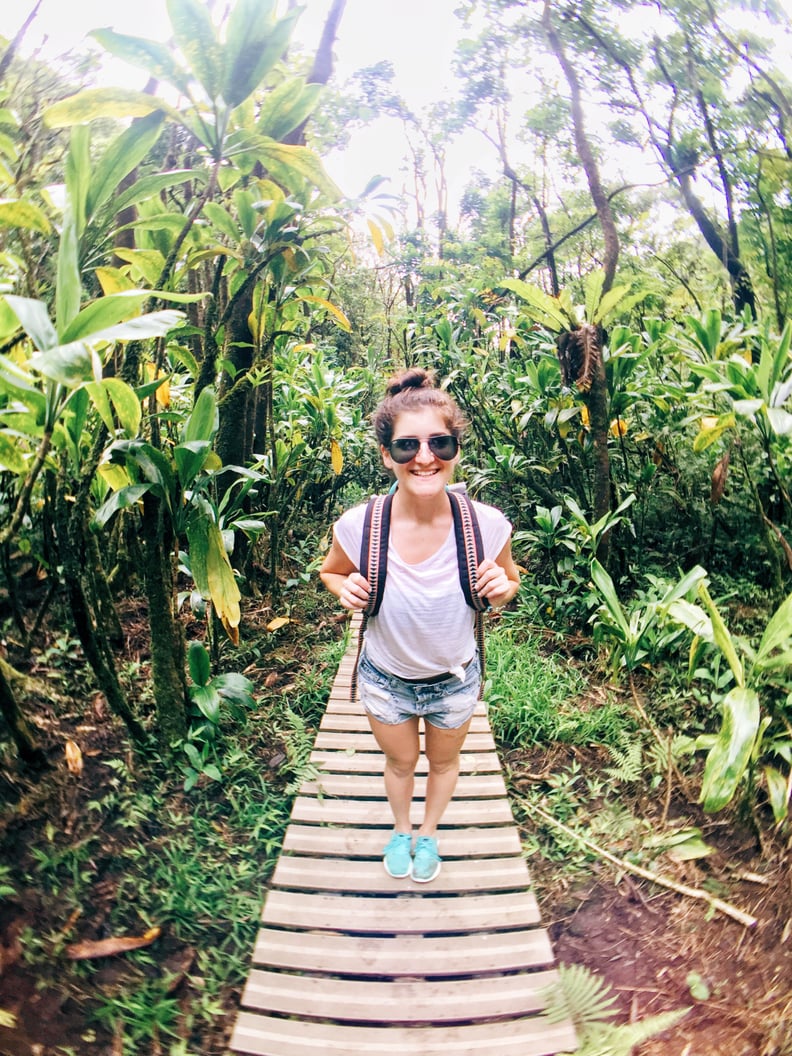 Was I active on vacation? Sure. That's just in my nature. In addition to hiking through bamboo forests, I was climbing (essentially parkouring) down lava rocks to see a blowhole, stand-up paddling on the Pacific, snorkeling around a crater, and swimming any chance I got.
The focus was switched to 100 percent self-care and rest, which is something I've been really terrible at. Although I do actually consider exercise to be a form of self-care, when you're go-go-go all the time, working nonstop, and never taking a breather, working out can start to feel like work itself, and you can't really catch a break.
It's OK to give yourself a break — that's the whole point of vacation! Time off is about relaxing, resetting, and not worrying about a schedule. I wasn't stressing about booking a bike, squeezing in a class, hitting an amount of steps, or burning a number of calories. Instead, my biggest choices were, "do I want a Mai Tai or a piña colada at this luau?" and "am I wearing the lavender one-piece or the lime-green bikini today?"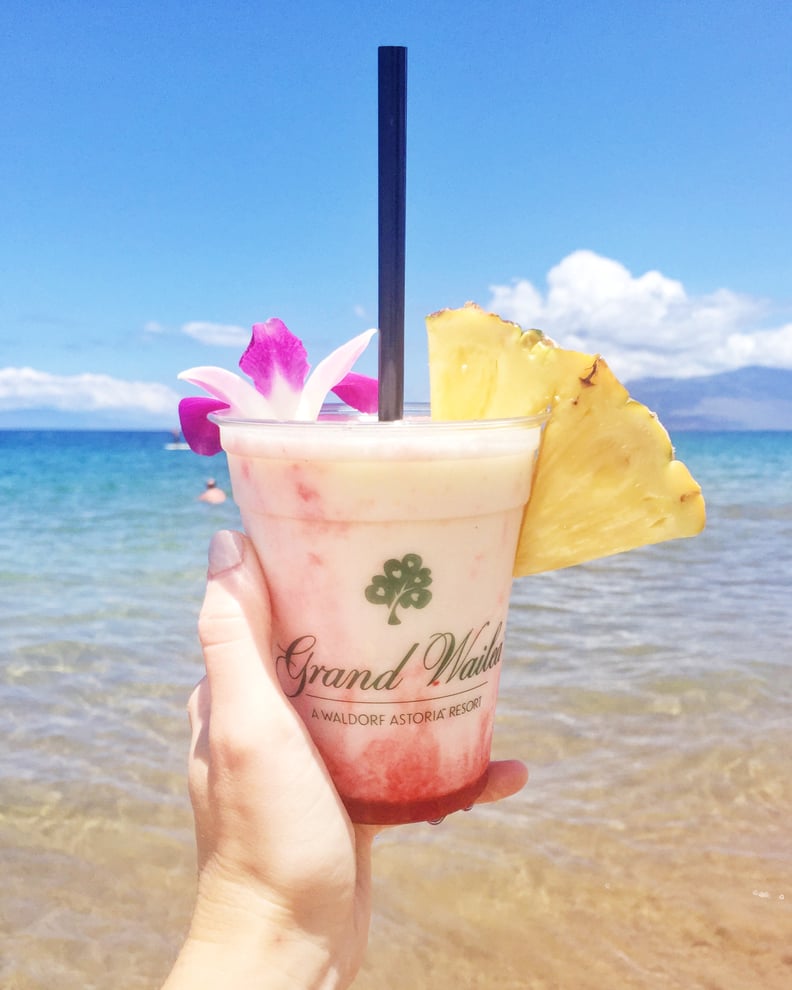 The work I put in ahead of time (before vacation) helped me to feel comfortable and confident in my skin, so I didn't blink twice at the luau buffet or haupia pie or shave ice with ice cream. I ate ALL THE FOOD. I knew it would be balanced out. And we always say it's all about balance, right?
It's still awesome to stay active while you're away from home and your routine, and it's great to keep on track with your personal fitness and/or weight-loss goals. More power to you! That said, cut yourself a little slack, and know that a bit of relaxing and indulging on vacation won't derail you. In fact, you'll be even more energized to jump back into things once you're home.