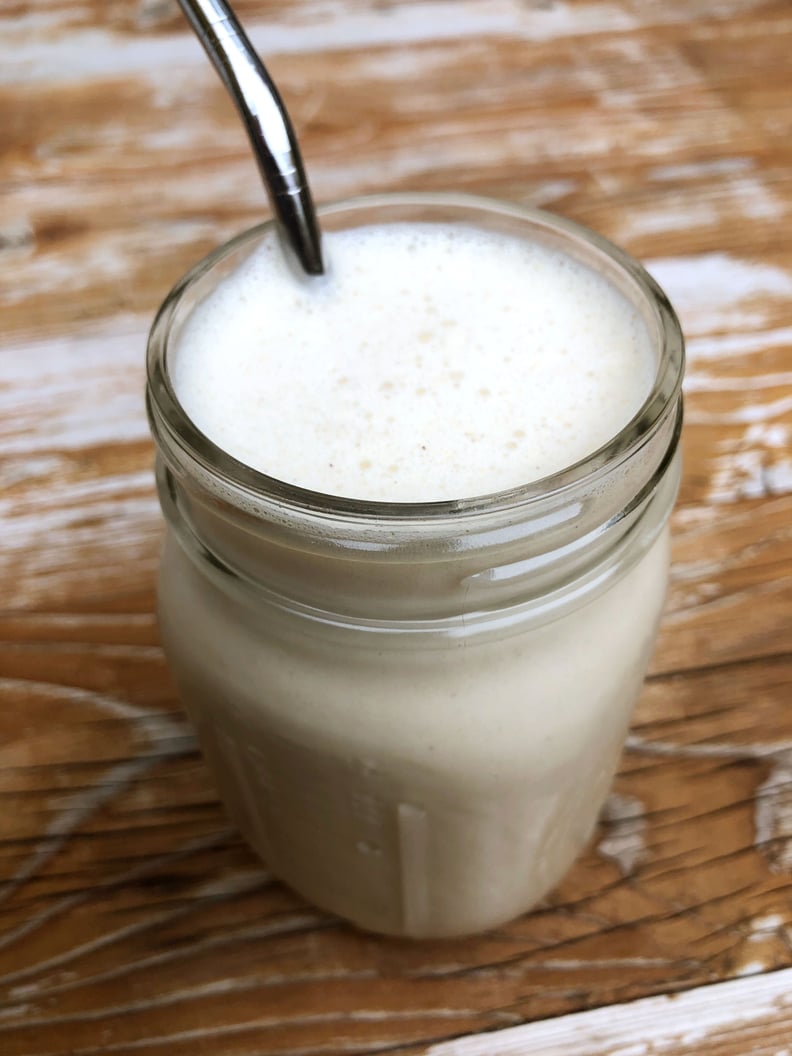 POPSUGAR Photography | Jenny Sugar
POPSUGAR Photography | Jenny Sugar
A registered dietitian I saw a few months back was totally on board with my whole-foods, plant-based diet. But when I told her that I do CrossFit five times a week, she wanted to make sure my diet was offering enough protein to build muscle. I've used plant-based protein powder in the past, but I was trying to move away from processed food, and the hefty ingredient list on some of the tubs were a little longer than I was comfortable with.
That's when she recommended I try peanut butter powder (also called powdered peanut butter). It's created when roasted peanuts are pressed, and the oil and fat are removed from the peanuts. Most of the calories in peanut butter actually come from that oil and fat, so when you remove it, the caloric content of what's left goes way down. So while it is processed, the only ingredient on the package is peanut powder (I make sure to get the unsweetened kind).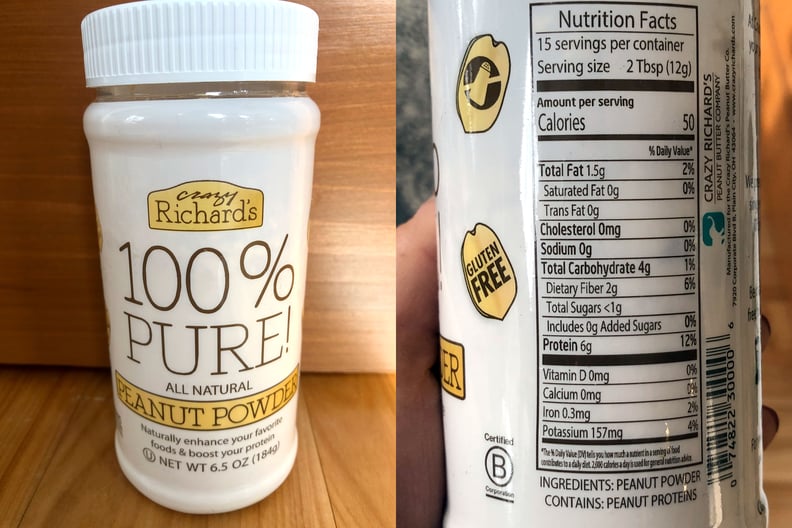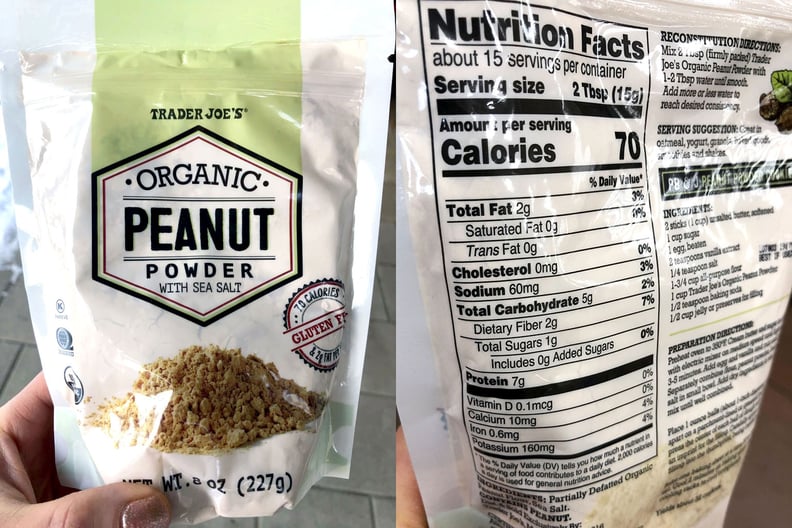 Depending on the brand you buy, a two-tablespoon serving has about 50 to 70 calories, with four or five grams of carbs, and the protein ranges from seven to eight grams. I could just add peanut butter instead, you say? True, but PB is much higher in calories at 190 per two-tablespoon serving and has 16 grams of fat and slightly more carbs at seven grams.
I usually add four tablespoons of peanut butter powder to my smoothies and add other vegan ingredients to increase the protein such as flaxmeal or chia seeds, spinach or kale, and Ripple pea milk. Aside from the protein and the delicious peanut butter flavor with less fat and calories, four tablespoons of peanut butter powder offers four grams of fiber, which makes my smoothie more satiating.
Of course, I haven't given up on protein powder completely. Even as a self-proclaimed obsessive peanut-butter-lover, even I want to sip on other flavors like vanilla, chocolate, or berry. I also love using protein powder in baked goods, overnight oats, and whole-wheat pancakes. I just try to avoid the protein powders with a mile-long ingredient list.