High-Protein Overnight Steel-Cut Oats Recipe
Breakfast Game Changer! Try This High-Protein Overnight Oats Recipe Made With Steel-Cut Oats
After bumping into a yoga and CrossFit buddy at the grocery store, we started talking about how she stopped intermittent fasting and is now eating this breakfast that her dietitian recommended — overnight steel-cut oats. "You mean rolled oats?" I asked, but she said, "no, steel-cut oats." No cooking or presoaking required! Just prepare as you would rolled oats, stick them in the fridge, and boom — you've got overnight steel-cut oats!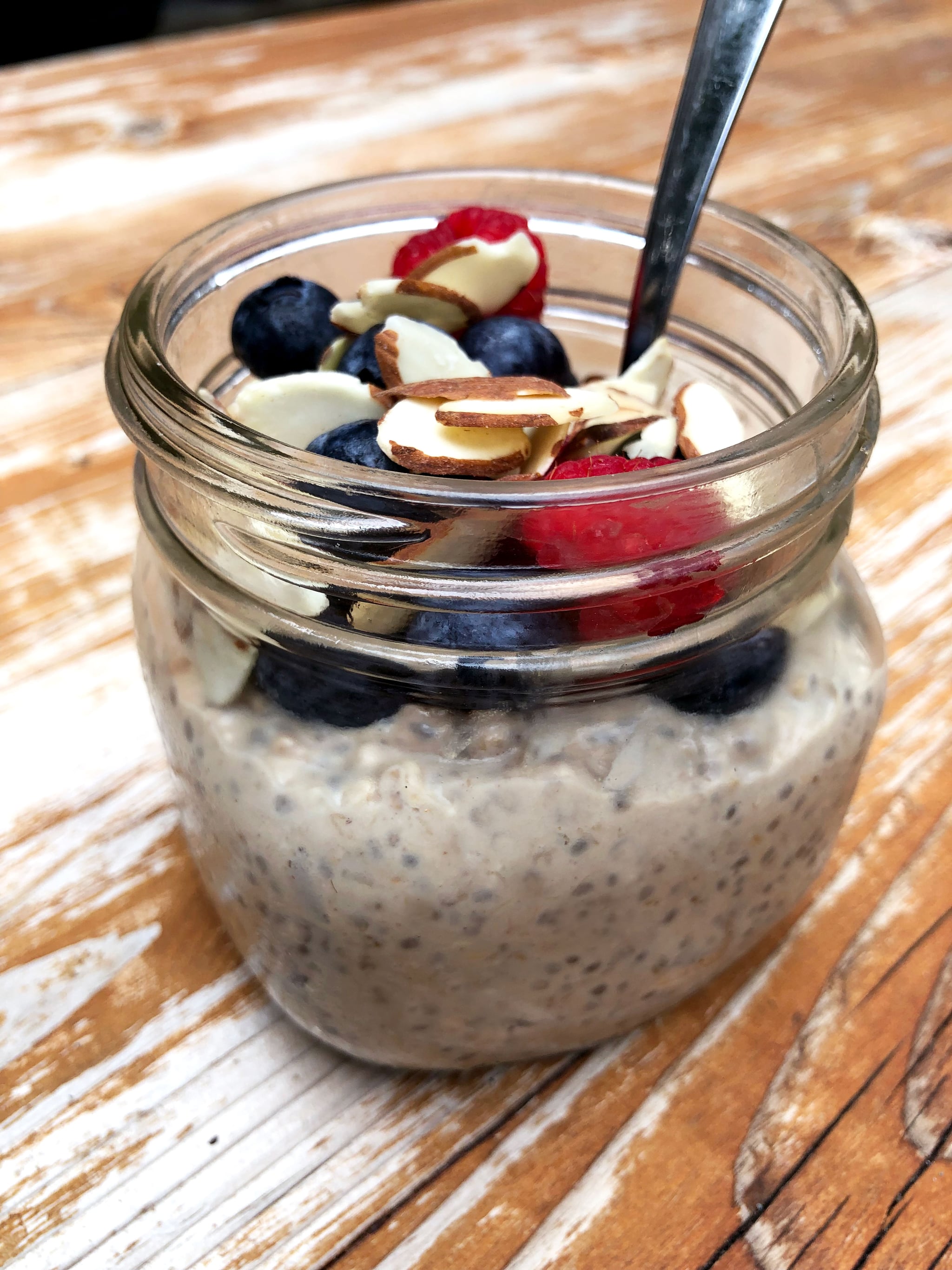 I'm the first to admit that I have a small obsession with overnight oats and love creating different flavor combinations from classics like chocolate peanut butter to flashier flavors like brownie batter. I love crafting new recipes with different fruits, nuts, seeds, flavored protein powder, and different nondairy milks, but one constant remains — I always use rolled oats. I had to try it with steel-cut oats!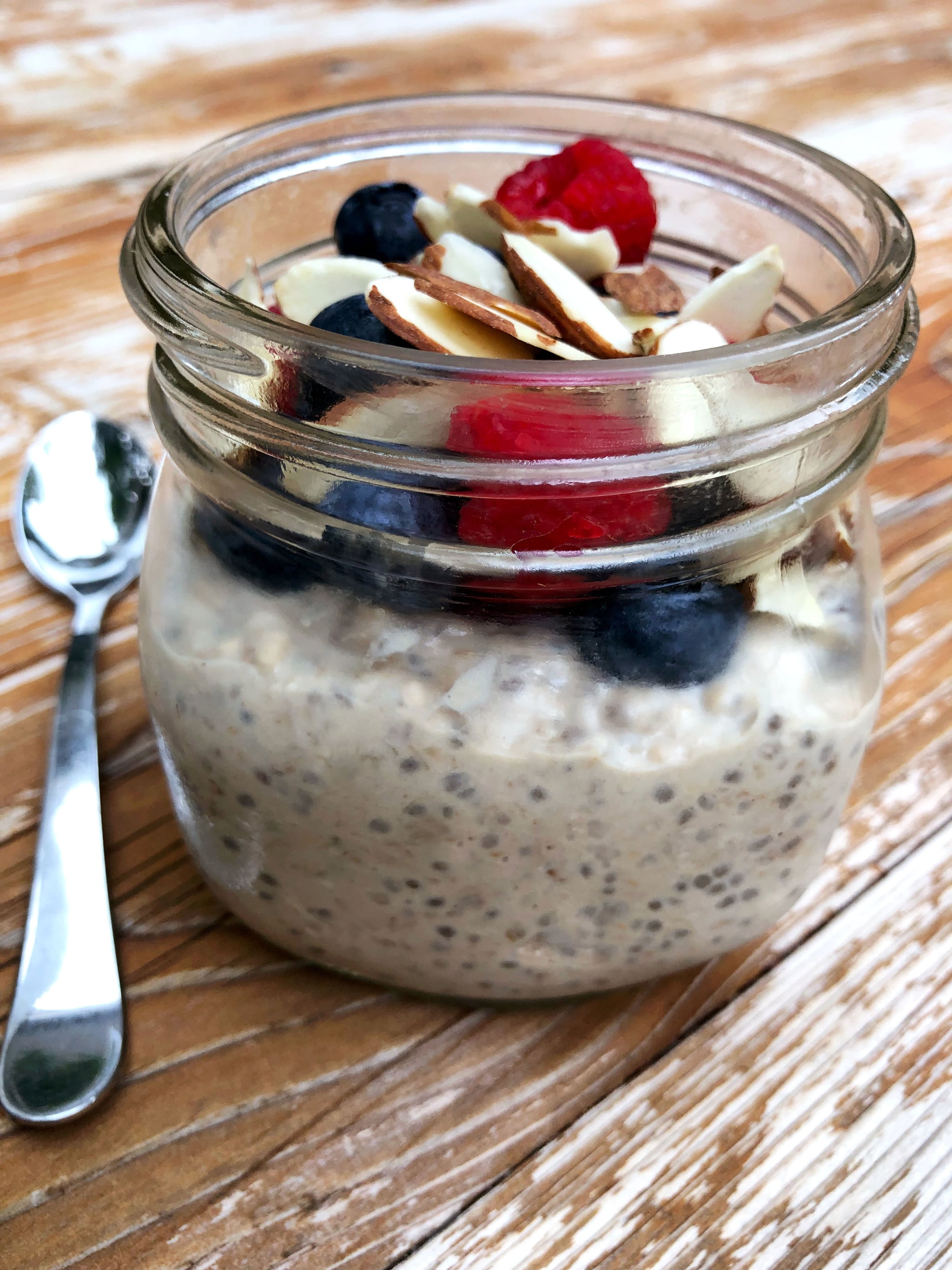 My concern was that it'd be too chewy and not in a good way. But the steel-cut oats did soften overnight in the fridge, and at first bite, I noticed the texture was chewier than when I use rolled oats but in a satisfying way. It was also still creamy but just felt more substantial, and because this recipe offers 23.7 grams of protein and 16.5 grams of fiber, I felt full and energized for hours.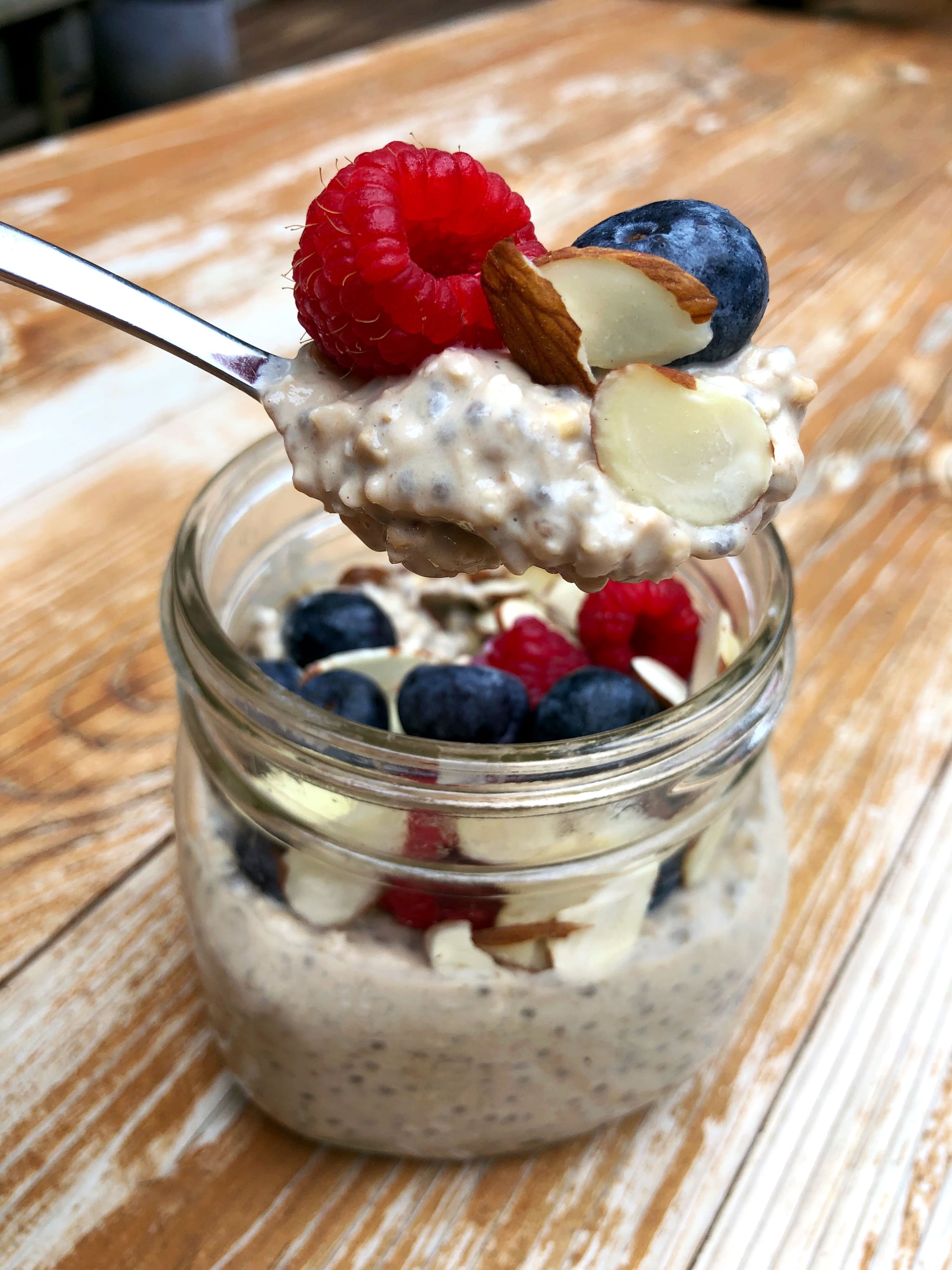 These overnight steel-cut oats are very different in texture from traditional overnight oats and also very different in texture to traditional steel-cut oats. I became an instant fan, and my jar of overnight oats has forever changed. I also loved that her dietitian recommended using mashed banana for the sweetness instead of maple syrup like I'm used to using, and it definitely tasted sweet enough! It added to the creamy texture.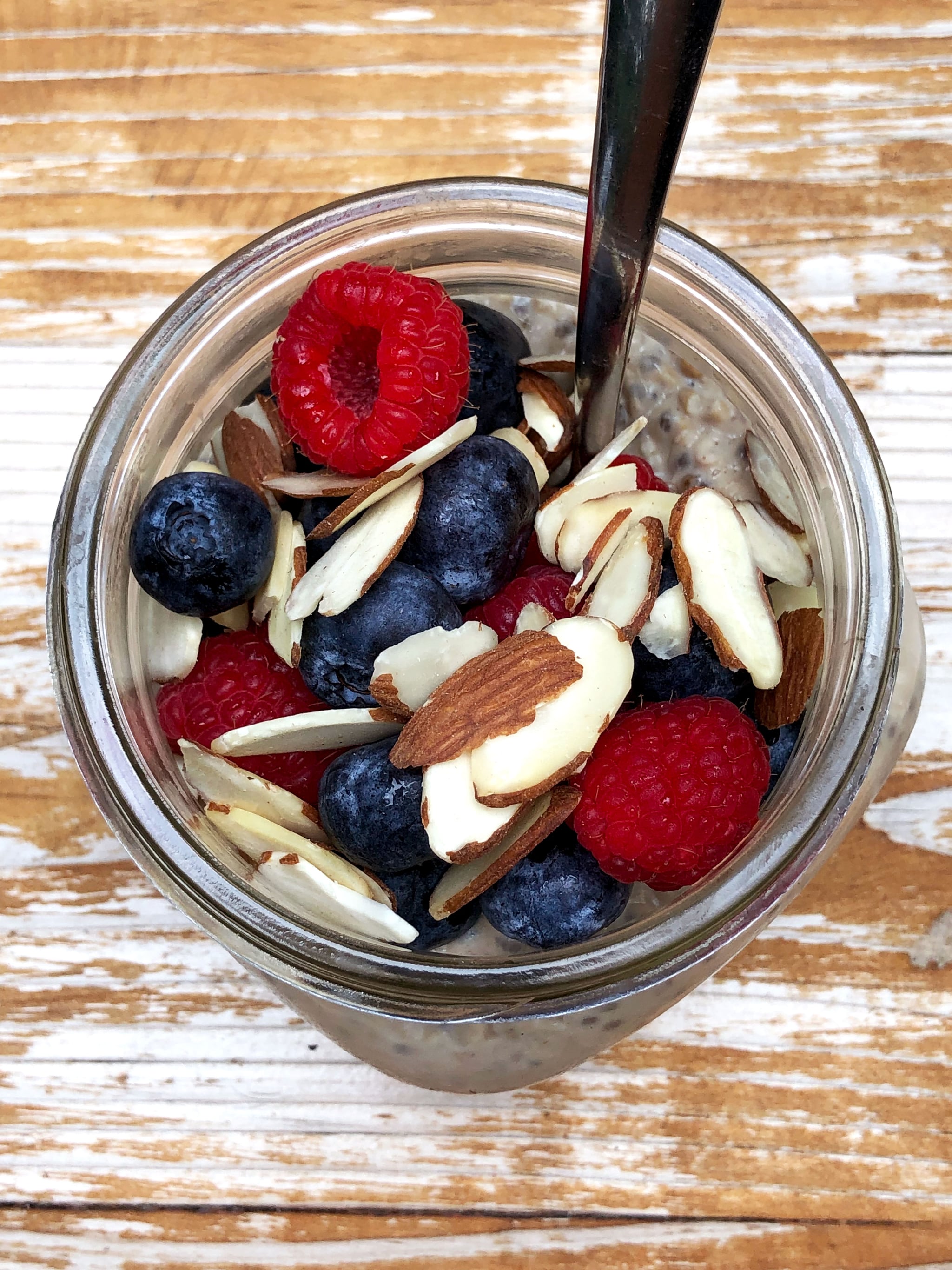 The one difference with preparing overnight steel-cut oats is that a longer soaking time is needed — at least 15 hours. So I suggest prepping a week's worth on Sunday afternoon, so by the time you go to enjoy them on Monday morning, they'll be perfect. I found that day two through day five's jars were slightly softer in texture than day one's, so if you prefer that, just prep yours on Saturday for the week.
High-Protein Steel-Cut Oatmeal
Jenny Sugar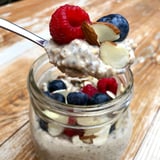 Ingredients
1/2 banana
1/3 cup steel-cut oats
1 tablespoon chia seeds
1/2 serving vegan protein powder [I used Plant Fusion vanilla; 1 serving (1 scoop) is 30 grams, so half (one-half scoop) is about 15 grams]
1 cup nondairy milk (I used unsweetened soy)
1 sprinkle of cinnamon
1/8 cup raisins or chopped dates
1/3 cup berries or other fruit (save for morning)
1/8 cup sliced almonds (save for morning)
Directions
Mash the half banana in the jar using a fork.
Add all the ingredients, except the fruit and sliced almonds, and give it a good stir.
Cover and let soak for at least 15 hours. Can be stored in the fridge for up to seven days.
Here's the nutritional info from verywell for one serving of high-protein overnight steel cut pats with berries and almonds: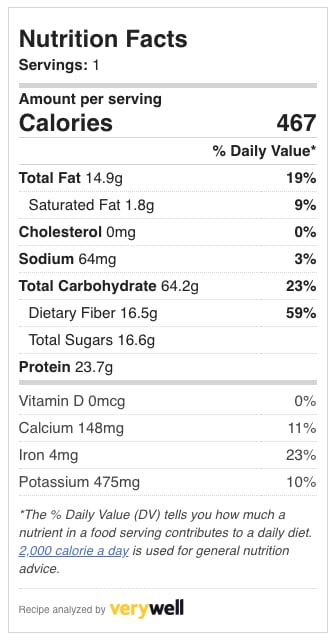 Information
Category

Breakfast/Brunch

Yield

1 serving

Prep Time

5 minutes

Cook Time

14 hours

Total Time

14 hours, 4 minutes, 59 seconds
Nutrition
Calories per serving

467