BBQ Bliss: The Best Vegan Burger Recipes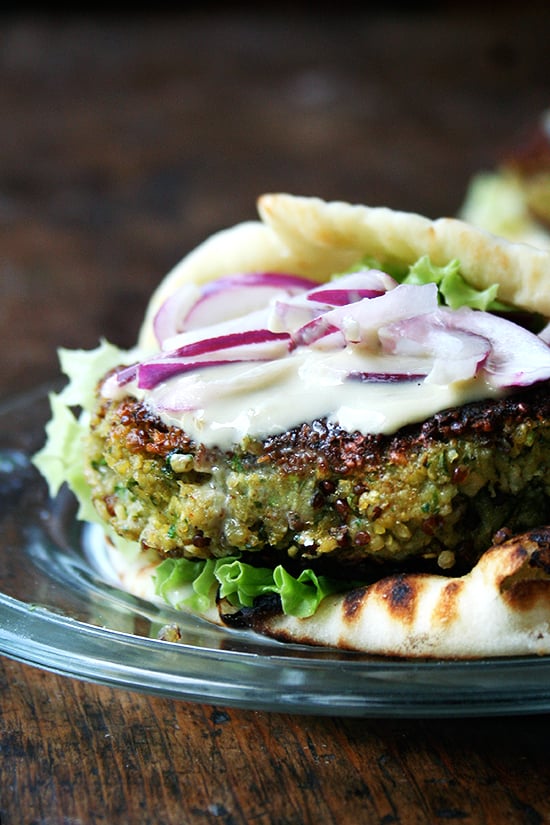 There's nothing better than some grilled goodness to celebrate Summer. If you've taken on a vegan or vegetarian diet and you're tired of those prepackaged burgers, you're in luck. There's something to tempt vegans regardless of their preferences, from white bean to black bean to portobello — no one size fits all here!
Related: 10 Veggie Burger Recipes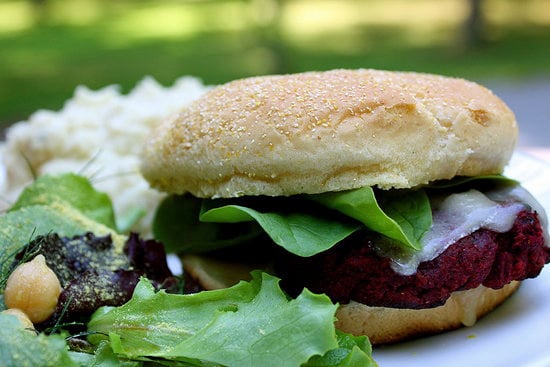 Beet Burgers
As strange as it may seem, some of the most delicious burgers we've tasted have boasted a beet-based patty and some vegan cheese. These lovely vegetarian beet burgers can be made into a vegan delight with one simple switch. Take out the butter and opt for some Earth Balance substitute — or whatever alternative buttery spread you prefer!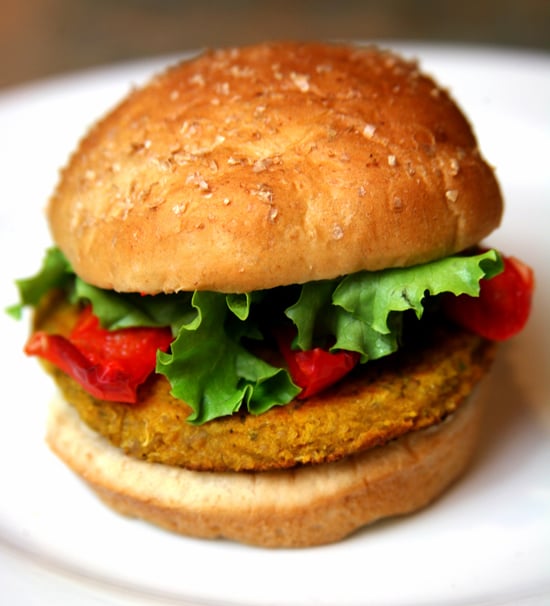 Chickpea, Barley, and Quinoa Burgers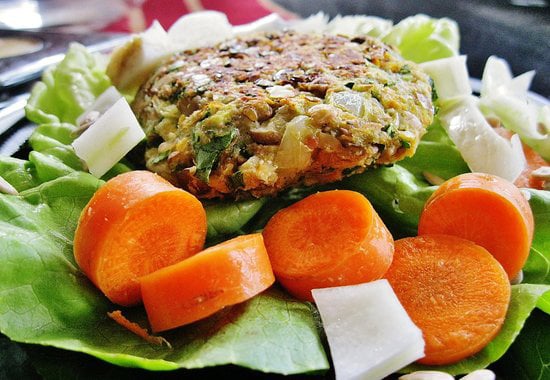 Flax-Powered Burgers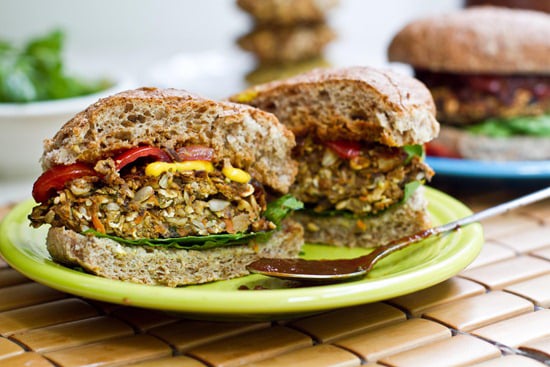 "Perfect" Veggie Burger
Angela of Oh She Glows claims to have tried and tasted about a hundred recipes until she came across the ideal combination of ingredients in her perfect veggie burger.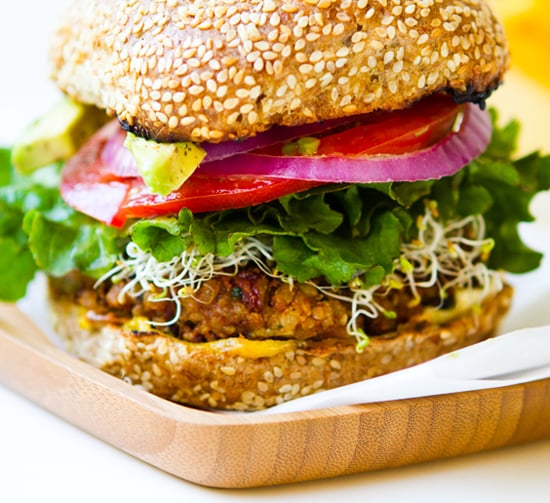 Spicy Chili Burgers
Take the heat up a notch in these delicious-looking spicy vegan chili burgers. Brown rice and kidney beans form the base of these beautiful burgers.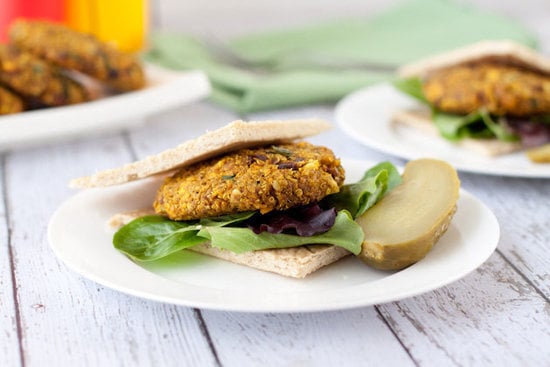 Curry Quinoa Burgers
We're loving the creative curried spin on these quinoa burgers. They're also gluten-free!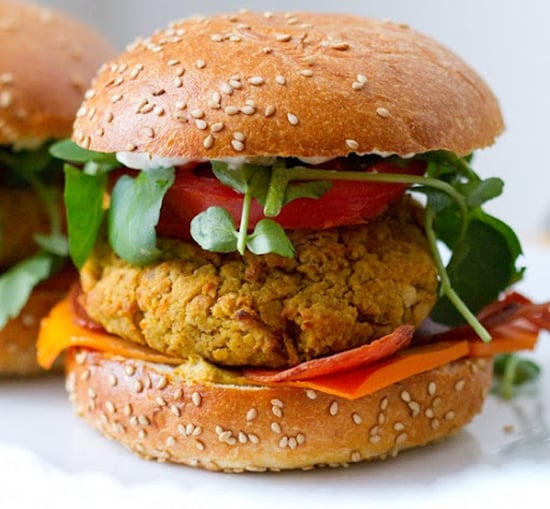 White Bean Burgers
As you can see in these white bean burgers with "cheese" and "bacon," with a little imagination, vegans can enjoy classic burger combos. The white beans make for a tasty patty, and you'll get that smoky flavor you love with the replacement bacon.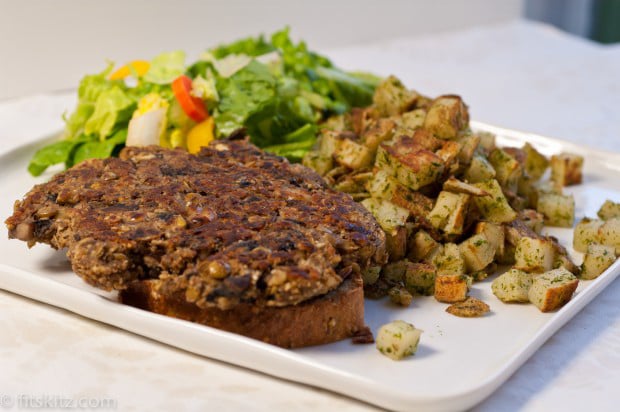 Lentil Mushroom Burgers
From ultramarathoner and vegan activist Scott Jurek, try this hearty lentil burger filled with good-for-you fueling ingredients. If you are jonesing for a side dish with a kick, pair this burger with the wasabi potatoes pictured.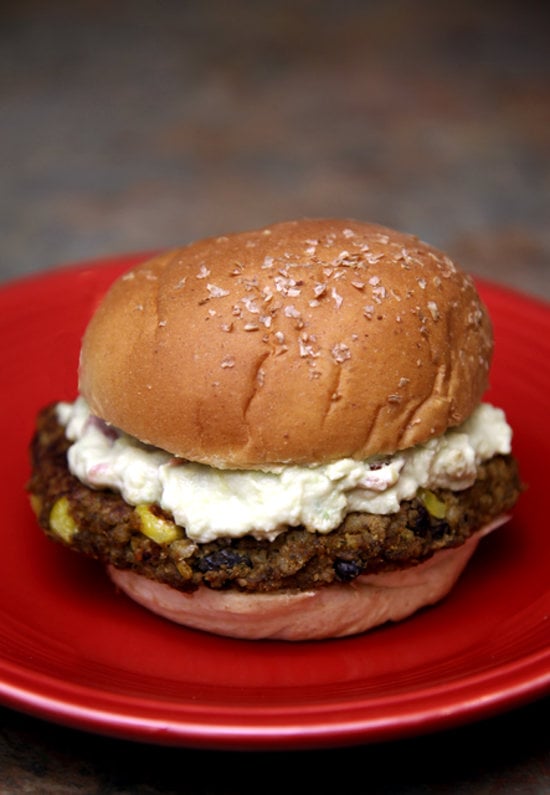 Sweet Potato Black Bean Burger
Sweet potatoes, black beans, millet, and corn make up this Summer-perfect black bean burger that even meat eaters will fall for. Opt for plain soy yogurt for the creamy sauce, or keep things fresh and simple with sliced avocado instead.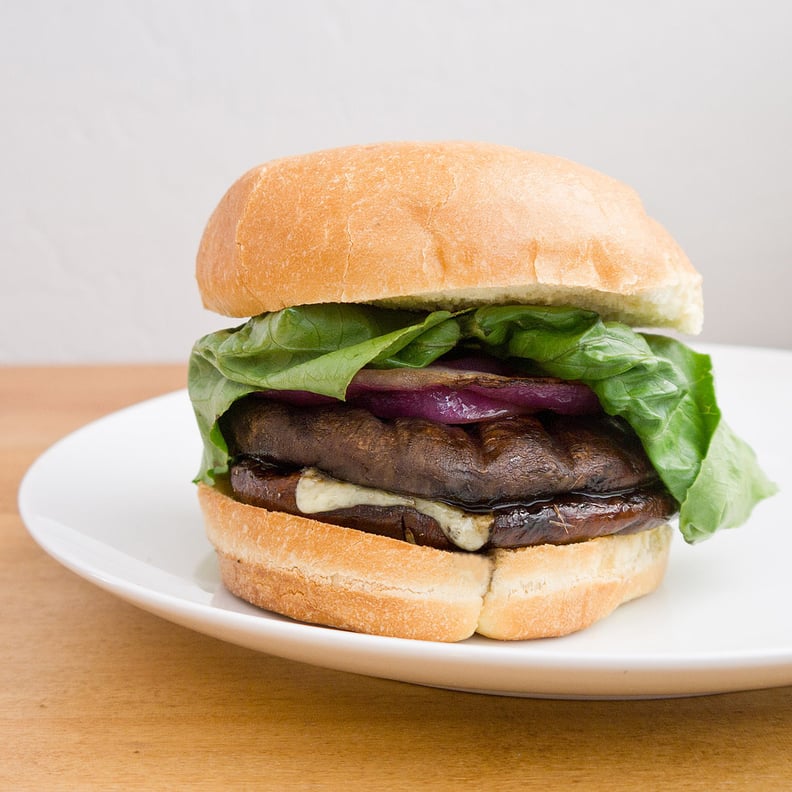 Portobello Burgers
Portobello mushrooms make for a simple, clean, and delicious meat substitute due to their meaty quality. The combination of flavors in these balsamic portobello burgers sounds ideal for any al fresco dinner. Instead of goat cheese, garnish each bun with a flavored Tofutti spread.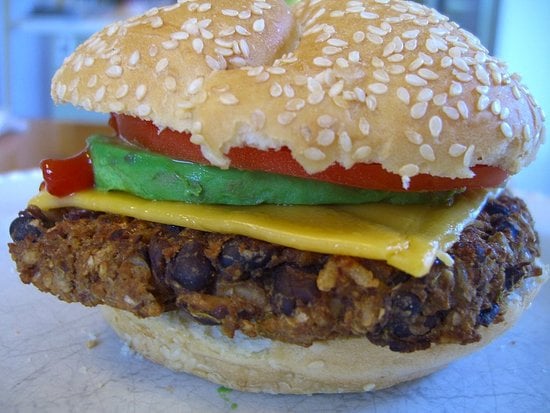 Spicy Black Bean Burgers
A can of beans mixed with some chopped veggies and herbs is all you need to make these spicy black bean burgers, making them a great choice for a weeknight dinner.
Sweet Potato Burger
Wow guests with this too-good-to-be-true sweet potato burger. Crispy on the outside thanks to a panko crust, the inside is made from creamy sweet potato and white beans.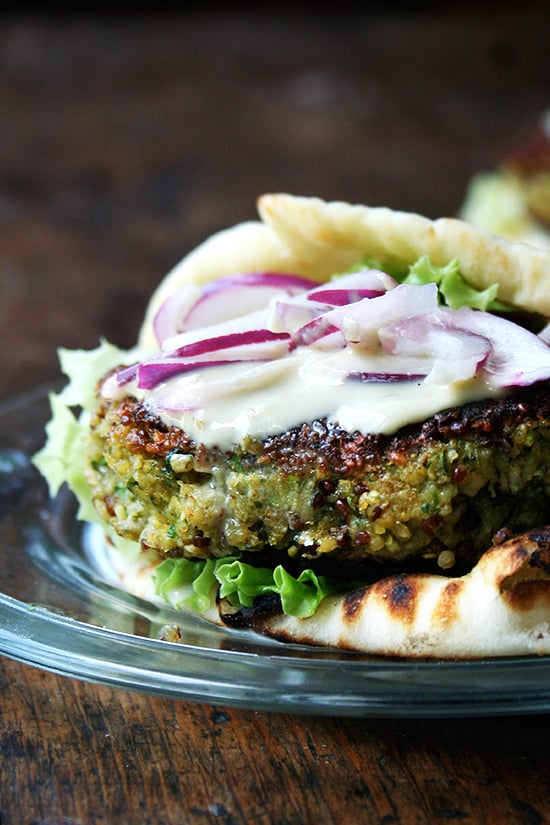 Chickpea and Quinoa Burger