Realistic Expectations of What You Can Eat on Weight Watchers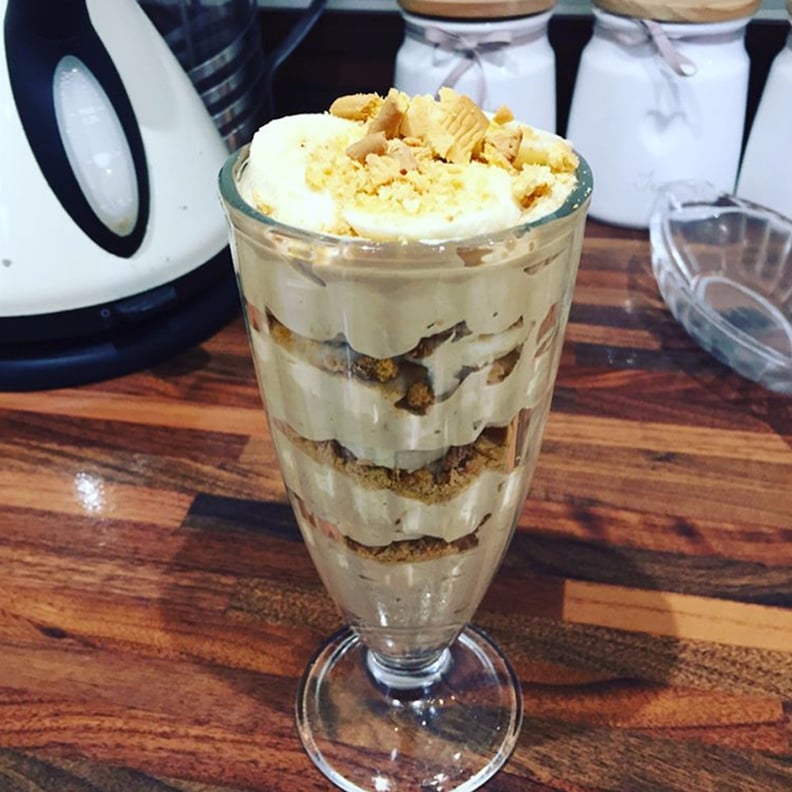 Thinking of trying Weight Watchers? Wondering what you can actually eat? Well . . . we could talk all day about it (particularly about the bread — lest you forget Oprah's affinity for eating bread while on Weight Watchers, #neverforget), but let's let photos from Weight Watchers members show off their real meals and snacks so you can just see for yourself. If you need a bit of a tutorial, brush up on Smart Points, then dive into this treasure trove of meal-prep ideas, recipes, and snacks and treats you might've never known you could eat on a "diet."
Breakfast? You Got It
This meal is only six Smart Points. Yum.
Throw Some Bananas in There
Fruits and veggies are zero Smart Points!
The German Word For Smart Points Is "Smart Points"
And this scramble has 14.
You'll See Healthy Snacks
Like this veggie-almond-butter combo for six Smart Points.
And Tasty Lunches
Waffle sandwich — R U SRS.
But You Can Also Have CHEESE
Spaghetti squash lasagna? Sign. Us. Up.
These Meal-Prepped Salads Are Ready to Go
Want an Energy Drink?
It'll cost ya four Smart Points, but you can still have it!
You Can Eat This Delicious-Looking Salmon Dinner
And This Tasty Chicken and Veggie Dinner
AND This Delicious Pasta Dinner
Aaaand This Tasty Veggie and Pork Plate
Guess What. This Pasta? You Can Have It.
And This Pasta? You Can Have That, Too
Some People Want Lamb Kebabs
You can have lamb kebabs. Weight Watchers knows no bounds.
What About This Tasty-Looking BBQ Cheddar Chicken Sandwich?
The world is your oyster with WW — or, more accurately, the world is your BBQ cheddar chicken sandwich.
Maybe You Want Snacks For Dinner — That's OK, Too!
Total it up and get your Smart Points.
Make Yourself a Healthy Sweet Treat
Like banana nice cream with berry cereal!
This Weight Watchers Member Got Her Recipe From Facebook
It's a "healthy version of lemon meringue pie" — and it looks AWESOME.
This Coffee Banana Cheesecake Sundae? We Need It in Our Lives
Guess What? Betchya Didn't Think You Could Have Starbucks
TBH, we aren't sure how many Smart Points this is. Maybe a lot? Point is, you can have it.
McDonald's Ice Cream? 9 Points
Enlightened Is Low in Points, Too
Between two and four points per serving.
So Is Yasso!
Four points! You get an ice cream, and YOU get an ice cream!
Some Foods Cost More Points Than Others . . .
But at the end of the day, this diet is about you.