What Is Paxlovid and Paxlovid's Side Effects?
What Is Paxlovid Mouth? And How Can I Get Rid of It?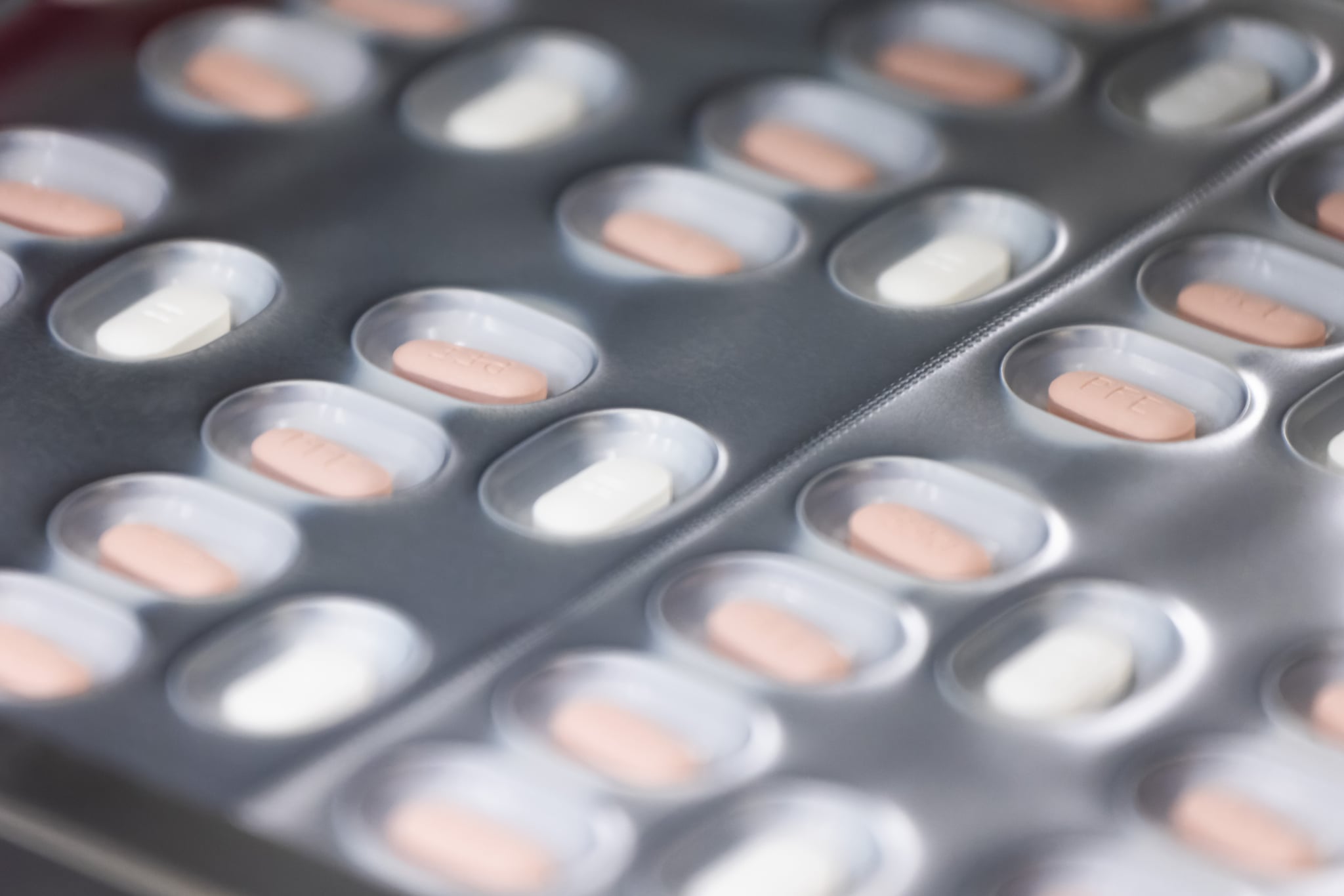 Paxlovid, which is Pfizer's antiviral medication used to treat COVID, has a side effect that can make you wish you lost your sense of taste. Referred to as "Paxlovid mouth," the US Food and Drug Administration (FDA), has acknowledged that the drug can possibly include an "altered or impaired sense to taste."
Twitter users have described it a little differently, comparing the flavor to "dirty pennies," a "horrible rotted placenta," and "satan's ashtray." According to data from Pfizer, almost six percent of patients have reported cases of Paxlovid mouth and have resorted to sharing remedies online — from dark chocolate to cherry-flavored cough drops.
However, the side effect is still worth taking Paxlovid. According to NPR, studies conducted by the drugmaker showed that Paxlovid was nearly "90 percent effective at cutting the risks of getting hospitalized or dying because of COVID," for those who are unvaccinated. It remains unclear how effective Paxlovid treatment is for those who are vaccinated. Clinical trials of the antiviral medication were done before Omicron and its subvariants, but three studies conducted by Pfizer say the drugs works against the variants.
In December of last year, the FDA authorized Paxlovid (the brand name for the drugs nirmatrelvir and ritonavir) for emergency use treatment of "mild-to-moderate COVID-19" cases in anyone above the age of 12. In order to be prescribed Paxlovid, the FDA says someone should have "positive results of direct SARS-CoV-2" and also be at "high-risk for progression to severe COVID-19, including hospitalization or death."
Despite the promising early research, experts continue to warn that the antiviral treatment can cause a "rebound" of symptoms and significant side effects. To clear up any confusion and to make sure you have all the information you need about Paxlovid, we spoke with Amesh Adalja, MD, a senior scholar at Johns Hopkins Center for Health Security.
What Is Paxlovid?
Paxlovid is the brand name for an antiviral medication being used to help treat high-risk COVID-19 patients. It is an oral antiviral that can be taken at home to lower the risk of needing to go to the hospital for treatment, compared to other treatments like remdesivir, which is administered through IV, according to Yale Medicine. The FDA has stated that although hospitalizations related to the virus have been down, "some high-risk patients are still getting sick enough to require hospital admission, and early treatment with Paxlovid and other available authorized or approved therapeutics could make a difference."
How Does Paxlovid Work?
Dr. Adalja says the drug is a "protease inhibitor," which means it interferes with the way the virus processes its proteins and ultimately blocks the activity of the key enzyme protease. "When this enzyme is blocked, the virus is not viable," confirms Dr. Adalja. Most typically, Paxlovid is prescribed for five days, and it's suggested to take a pill orally twice a day. It should be prescribed as soon after a COVID diagnosis as possible.
That being said, Paxlovid hasn't been approved; it's just been "authorized for emergency use." The Pfizer website says Paxlovid is an "investigational medicine" because it is still being studied and "there is limited information about the safety and effectiveness of using Paxlovid to treat people with mild-to-moderate COVID-19." That alone isn't a red flag — the Moderna and Pfizer COVID-19 vaccines were also being administered under an emergency use authorization before eventually being fully approved for certain populations by the FDA. But it's still worth noting; the medication is still being researched.
Who Can Paxlovid Be Prescribed To?
It's authorized for emergency use for people above the age of 12 weighing at least 40 pounds, says Dr. Adalja. Per the FDA, it is being used for the treatment of "mild-to-moderate COVID-19 cases" with "positive results of direct SARS-CoV-2 viral testing who are also at high risk for progression to severe COVID-19 including hospitalization or death." High risks for severe COVID-19 include underlying medical conditions like asthma, kidney disease, and more.
How Much Will Paxlovid Cost Me?
Paxlovid was "made available at no cost to recipients through the U.S. Department of Health and Human Services (HHS)" as early as Dec 2021, per the CDC. While Paxlovid is free during the COVID pandemic, Reuters reported that the cost of Paxlovid treatment is technically $530 per course. So you won't have to pay that out of pocket, but you are required a prescription from a doctor and may need to pay for the visit depending on your insurance situation.
What Is Paxlovid Mouth? And How Can I Get Rid of It?
Paxlovid mouth refers to the pill's ability to impact your sense of taste. "Paxlovid can cause alteration in taste with individuals experiencing a metallic taste," says Dr. Adalja. It's been described by a variety of flavors from "garbage" to "grapefruit rind," but in whatever case, it can leave a foul taste.
People are sharing remedies online, but nothing official has been found to help. However, the Washington Post shared doctor-recommendations to try at home, like peanut butter or milk (to coat the mouth and throat); cinnamon gum, which stimulates saliva production to flush out the mouth and strong masking taste; or sucking on mints and lozenges that bind to the taste receptors. It is advised not to stop taking Paxlovid or there's an increase risk of rebound.
What Is the Paxlovid Rebound?
Paxlovid has some mixed reviews from experts, mainly because of what's being called the "Paxlovid rebound." Dr. Adalja says the rebound refers to some individuals who, after taking a course of Paxlovid, "experience a recurrence of [COVID-19] symptoms and test positive." According to CBS News, the rebound has been reported to occur two to eight days after taking the Paxlovid dosage.
Experts spoke with The New York Times about how the president's case was an example of the "Paxlovid rebound," where a person may experience COVID symptoms and test positive following a round of the antiviral medication (more on that below). In a tweet responding to the president's positive test, Dr. Jonathan Reiner, a prominent cardiologist and professor of medicine and surgery at George Washington University Hospital, says he thinks this was predictable. He writes, "The prior data suggesting 'rebound' Paxlovid positivity in the low single digits is outdated and with BA.5 is likely 20-40% or even higher."
Despite the rebound effect, the CDC says the benefits of taking Paxlovid in the populations its emergency approval extends to outweigh the risks — especially because, per CBS News, Pfizer said it is currently seeing a rebound rate of only about 2 percent of patients. While Dr. Adalja confirms it is unclear what is behind this phenomenon, how common it is, and what its clinical significance could mean, this has made many people question Paxlovid's effectiveness or safety. Ultimately, anyone considering taking the medication (or any prescription medication) should work closely with a trusted healthcare professional to determine whether it's appropriate for them.
What Are Some Common Paxlovid Side Effects?
Besides Paxlovid mouth, other possible side effects listed by the FDA include diarrhea, high blood pressure, and muscle aches. It's important to remember that Paxlovid is still being studied, so it's possible that some side effects are not yet known. There are certain medications, that Paxlovid may interact with, including certain blood thinners, drugs used to treat heart arrhythmias, and certain cholesterol-lowering medications, per Yale Medicine. For the full list of medications that Paxlovid may interact with see this FDA list.
Those who are pregnant or breastfeeding are advised to discuss their individual medical history and situation with a doctor and those who can become pregnant are advised to use "another effective alternative form of contraception [other than the pill] or an additional barrier method of contraception," while taking Paxlovid, per the FDA.
For more information on Paxlovid, you can visit the CDC or FDA website.
— Additional reporting by Melanie Whyte