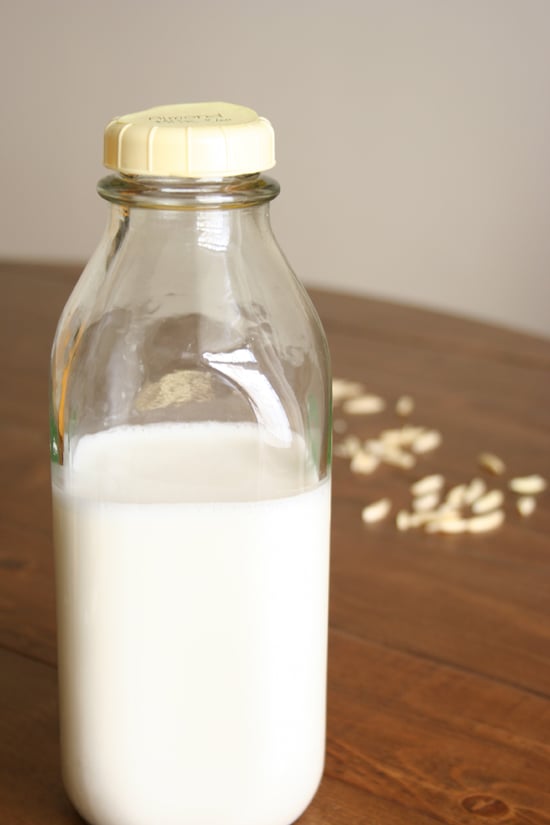 POPSUGAR Photography | Anna Monette Roberts
POPSUGAR Photography | Anna Monette Roberts
We wondered the same thing; since the new blend is a Starbucks original recipe, we wanted to know what goes into this new plant-based dairy alternative. It's important to know what you're putting in your body, especially if you have any allergies. So we asked Starbucks for a peek at the ingredient list, which the company graciously shared. Here's exactly what's in the new "almondmilk."
"Filtered water, almonds, sugar, Tricalcium Phosphate, Sunflower Lecithin, Sea Salt, Xanthan Gum, Guar Gum, Vitamin A, Palmitate, Vitamin D2 (Ergocalciferol)."
Before you jump out of your seats and say "whoa, that's a lot more than just almonds!," let's look at the stuff you'd get at a grocery store. Here are the ingredients in Silk Original Almondmilk: "Almondmilk (Filtered Water, Almonds), Cane Sugar, Vitamin and Mineral Blend (Calcium Carbonate, Vitamin E Acetate, Vitamin A Palmitate, Vitamin D2), Sea Salt, Sunflower Lecithin, Locust Bean Gum, Gellan Gum."
Noticing some similarities? Don't freak out — these are really common ingredients, and if you've been avoiding dairy for much of your life, you've likely already been drinking it for years. Want to know what else has similar ingredients? Almond Breeze, So Delicious, Pacific, and Dream Unlimited Almond.
Although the Starbucks variety is sweetened (as many of these are), it's slight. Starbucks told us that there are only three grams of sugar per serving. If you're bummed that it doesn't have an all-natural, cold-pressed, sugar-free, just-almonds-and-water variety, remember: you can always make your own almond milk, too. It'll cost you more than 60 cents, though!