Take Your High-Intensity Workout to the Next Level With STRONG by Zumba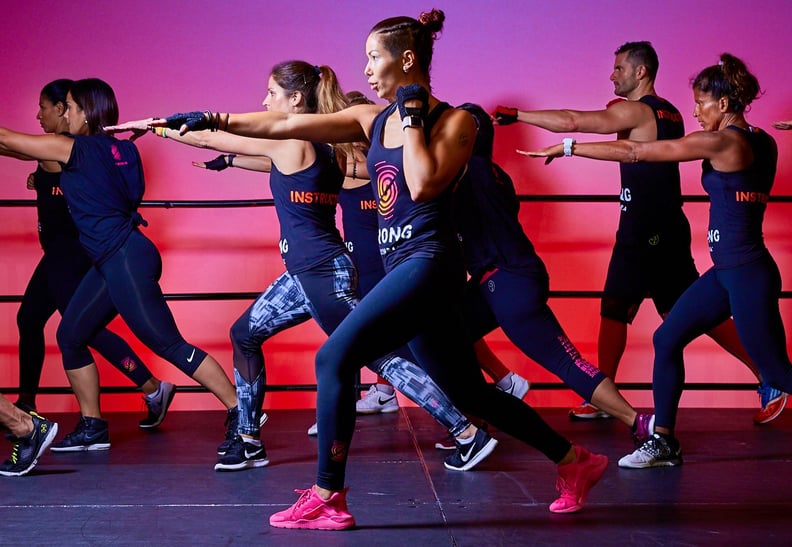 Zumba
Zumba
Chances are you've heard about the dance craze that is Zumba, which has made fitness extremely fun and helped people lose tremendous amounts of weight. If dancing isn't your preferred method of working out, or you're just looking for another style of training to become obsessed with (trust us, you're going to love this), you've got to try STRONG by Zumba.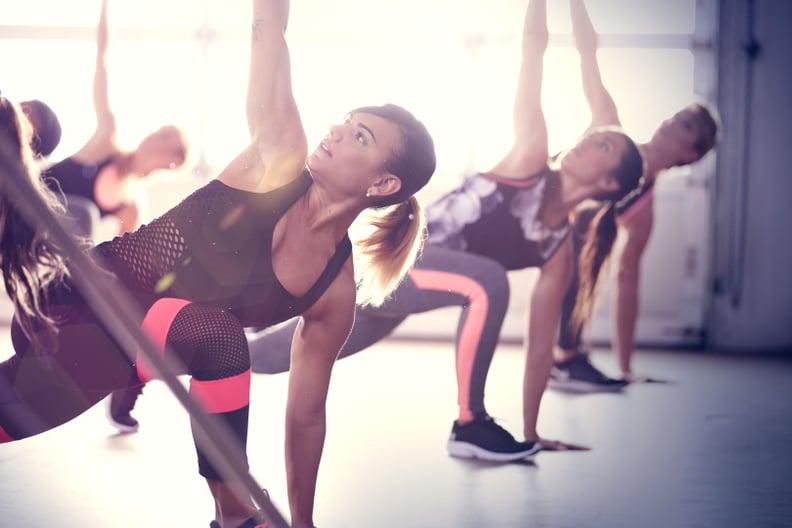 What Is STRONG by Zumba?
STRONG by Zumba is a high-intensity workout that launched in 2016. It's a full-body, bodyweight workout that conditions your muscles with a combination of cardio and plyometric exercises. Unlike your traditional bootcamp classes, the music is the heart of the workout, and every movement you do will be to the beat of the music.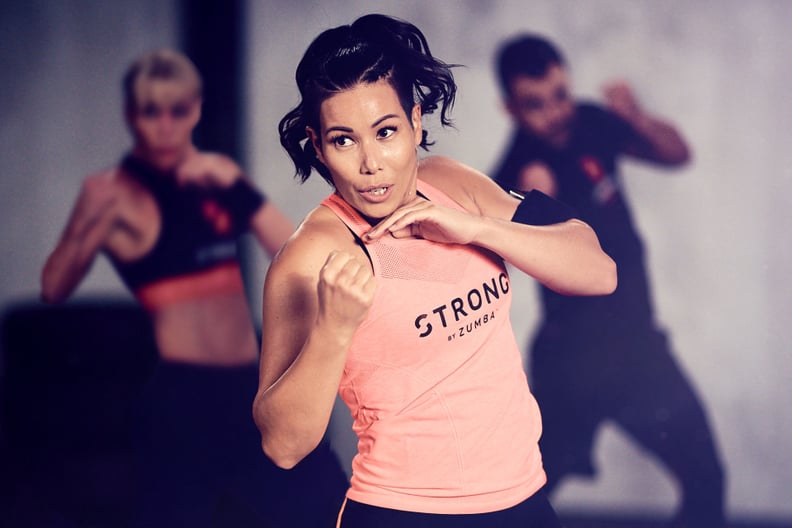 Who Is STRONG by Zumba For?
If you're looking to implement more strength training into your workout routine, STRONG by Zumba is absolutely for you. Whether you're a beginner who hasn't done much strength training, you're getting back into the groove of things, or you want a new experience, we know you'll enjoy this class.
How Long Is Each Workout?
There are 20-minute versions that can be done in the comfort of your home or at the park, and also 60-minute versions that can be streamed via Fitplan. You can also find classes in your area by going to the STRONG by Zumba website.

Ready to test out STRONG by Zumba? Ahead are two 20-minute workouts you can do at home, or the next time you go to the gym.
A 20-Minute STRONG by Zumba Workout With Class Fitsugar
A 20-Minute, At-Home STRONG by ZUMBA Workout