Sunisa Lee already had an impressive record coming into the Tokyo Olympics, and now the 18-year-old gymnast from Minnesota can add Olympic all-around champion to her growing list of accomplishments. This individual gold comes after Lee and her teammates clinched silver in the team final, and with individual medals still to be awarded on the balance beam and uneven bars (Lee's specialty), it's possible she is just getting started.
Anyone who's watched gymnastics in the past few years could have predicted that Lee's moment would arrive. After a successful junior career, she blazed onto the senior scene in 2019. In her senior debut, at the 2019 City of Jesolo Trophy in Italy, Lee proved that she could already compete with the best, winning gold in the team, all-around, uneven bars, and floor events, along with a bronze on the balance beam.
Though she struggled a bit through the rest of the season, she rebounded at the 2019 US Gymnastics Championships, where she won three medals: gold on the uneven bars, bronze on the floor, and silver in the all-around, finishing just behind Simone Biles. Although her Olympic dreams, like those of her teammates, were delayed by the COVID-19 pandemic and the one-year postponement of the Olympics, she was more than ready for Tokyo.
At this year's national championships, Lee proved that the year off hasn't knocked her down one bit. Finishing second in the all-around (again behind Biles) and winning medals in two individual events, Lee set herself up for a great run at the Olympic Trials, where she finished first on beam and the uneven bars and second in the all-around en route to being named to the Olympic team. Now, Lee is a two-time Olympic medalist with a promising few days of competition still to come. Learn more about the American standout ahead.
01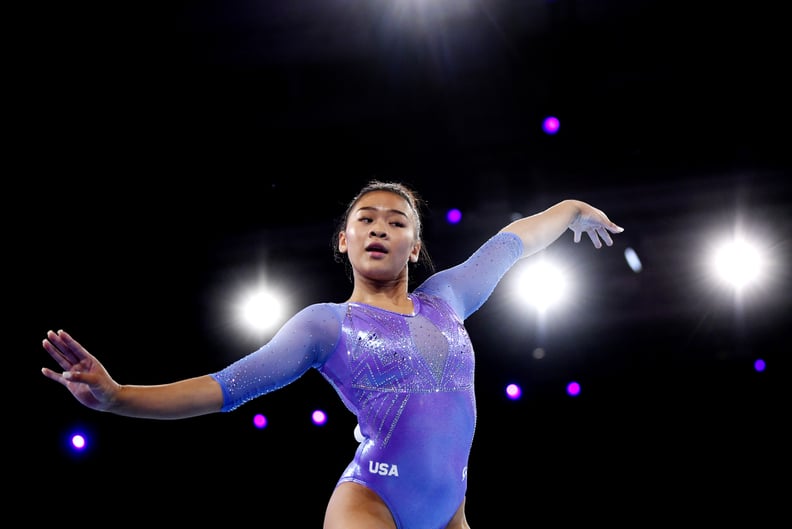 She's Always Felt at Home With Gymnastics
"It just came natural to me," Lee told the St. Paul Pioneer Press following nationals in 2019. "I don't really know how to explain it. I was always jumping on the bed or having my dad spot me while I was doing backflips and stuff like that. Finally, my mom got tired of it, and she knew a friend that was friends with someone at Midwest Gymnastics. That's kind of how I got my start."
02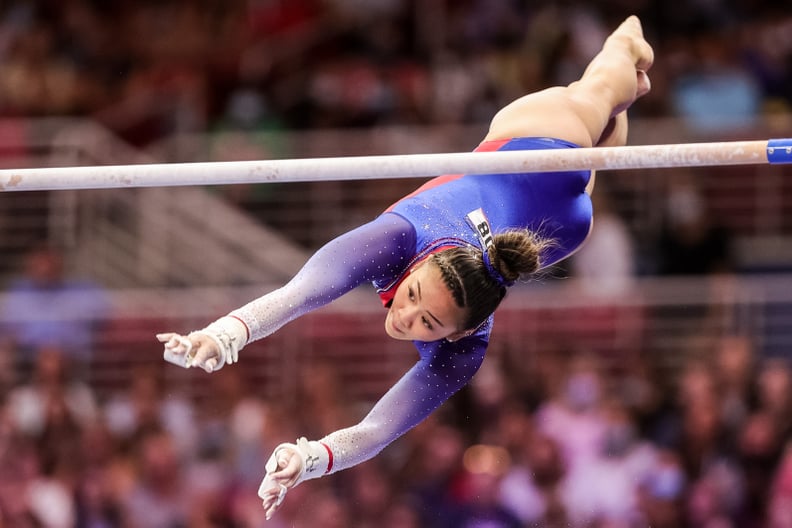 She Has Beaten Her Legendary Teammate
At the 2019 national championships, Lee earned the only gold medal in the senior women's competition that wasn't won by Biles. Lee won gold on the uneven bars — which has become a signature event for her — and later won bronze in the same event at the subsequent world championships. At this year's nationals, Lee repeated the feat, earning a gold medal on the bars, as well as silver on the balance beam and in the all-around. She's considered a favorite to win bars in Tokyo.
03
She's an Auburn Tiger
Lee has committed to the Auburn University gymnastics team, sharing the news in a Nov. 2020 Instagram post. "i'm officially a tiger!!" she wrote, adding: "A special thank you to my family and coaches for everything they've done for me. my parents, for giving up everything for me and being my biggest supporters through everything. my coaches, for pushing me to be the best athlete i can be and teaching [me] to never give up on my dreams."
04
She's Competed Even Through the Tough Times
Just months before Lee's big breakthrough at the 2019 national championships, her family suffered a devastating accident. Her father fell while helping a neighbor trim a tree and was severely injured, to the point of paralysis from the waist down.
Although she "really wanted to stay home with [her] dad," as she told Bleacher Report, Lee ultimately made the decision with her coaches and her family to compete. "I just told myself that I'd been working so hard and I wouldn't want to just give up on it," Lee said. "I just went to championships . . . and competed for my dad and not for myself."
05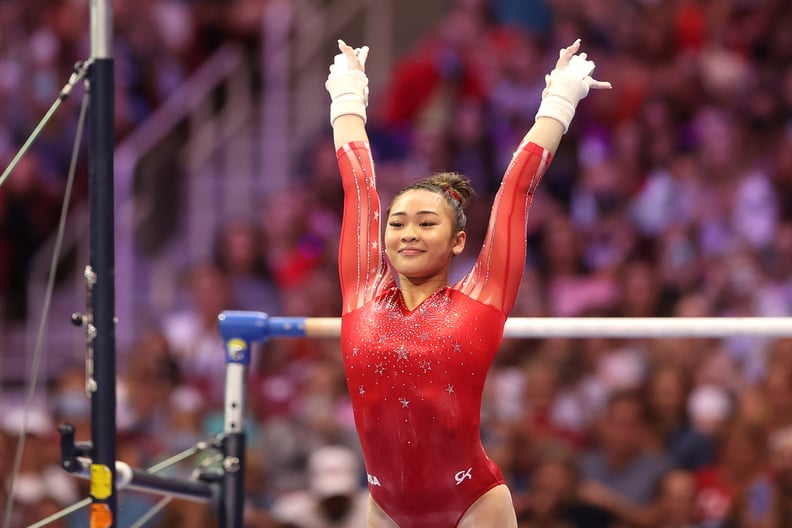 She Uses Visualization to Help Prepare For Competition
Gymnastics, like most sports, is as much a mental game as it is a test of physical skill, and Lee knows this and ensures that mental preparation is part of her routine, too. "I like to visualize myself in big competitions, really nerve-wracking competitions," she told Bleacher Report. "When I'm at the competition, I know what to do."
06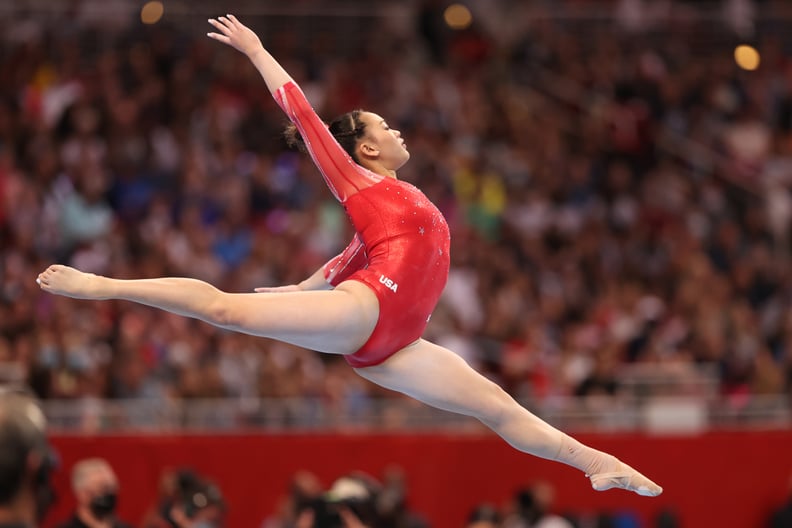 She's Garnered Praise From the Best in the World
Lee's impressive abilities and hard work haven't just won her medals; they've won her praise from some of the all-time greats. "Her abilities as a gymnast, especially her bar routine, are incredible," Nastia Liukin, a five-time Olympic medalist, told Elle. "But it's the unparalleled mental strength that she has shown during the most difficult time of her life that make her the person she is."
Teammate Biles echoed the same sentiment to Bleacher Report: "I admire her ability to take anything thrown at her."
07
She's Proud to Represent Her Community
Lee is part of the Hmong American community (her parents are from Laos), and she has spoken about how meaningful it is to be able to represent her community on this scale. "My motivation to get to the Olympics has always been my family and my community," she told The New York Times. "It would be such a big deal for a Hmong American to be in the Olympics for the United States. I want to be one of the best in the world, but I also want to succeed for my family — we have a really big Hmong family — and the amazing supporters that have helped me. I want to do it because a lot of people don't know that I'm Hmong or what Hmong even is."