Heading into this Olympic weekend, we're taking a closer look at Team USA and the superstars leading our country to gold. First on our list? Small but mighty Simone Biles, who has been stunning us with ridiculously insane floor routines, aerial maneuvers, and being upside down midair more often than she's on the ground.
POPSUGAR got the chance to chat with Simone during her journey to Rio, and we got a sneak peek into the mind of this high-flying American champion — and what makes her tick.
Let's get to know Simone a little better before we tune into the Olympic Games this weekend. Since she loves inspirational quotes (as you'll soon see), we thought we'd leave you with this Shakespeare nugget: "Though she be little, she is fierce!" This quote totally comes to life in Simone.
Meet Simone Biles
She's from Spring, TX (and is one of two Texans on the team of five, the other being Madison Kocian from Dallas). She's also pegged to help bring home some gold for Team USA.
Like Most Gymnasts, She's Quite Petite!
Simone is 4'8", making her the shortest member of Team USA.
She Loves Inspirational Quotes
Simone told POPSUGAR that reading inspirational quotes is one of her favorite ways to reduce stress and stay motivated!
She Loves Working Out to Rap and Pop Music
Particularly G-Eazy, Justin Bieber, Selena Gomez, and Ariana Grande. Listen to Simone Biles's workout music during your next workout for a little taste of her Olympic training (fun fact, she told us that the song she listens to before a competitive routine is "Into You" by Ariana Grande!).
Speaking of Working Out . . .
Simone trains 32 hours each week!
The Hard Work Is Paying Off
Her training and talent have her poised as the all-around favorite this year.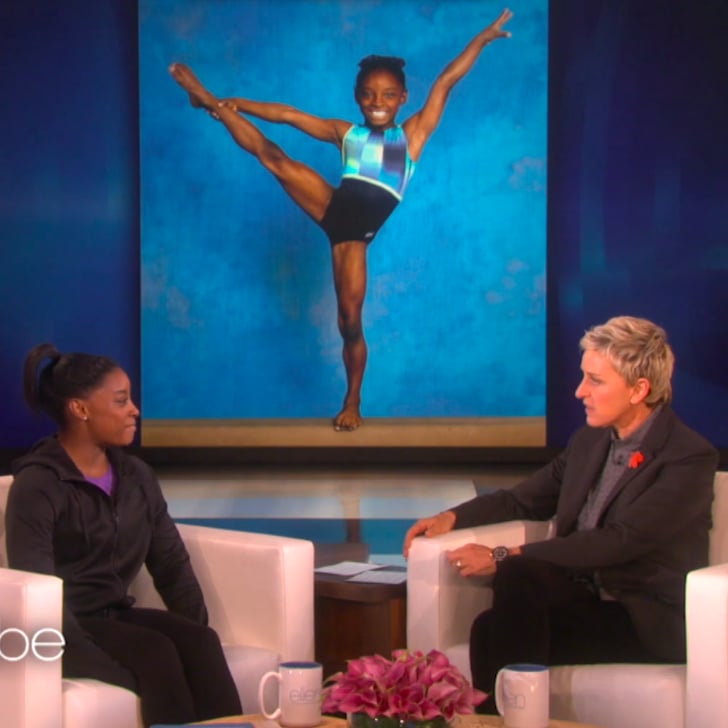 She Loves a Good Leotard
She's Also on Snapchat!
You can follow her at @simonebiles for a lot of dog-filtered selfies.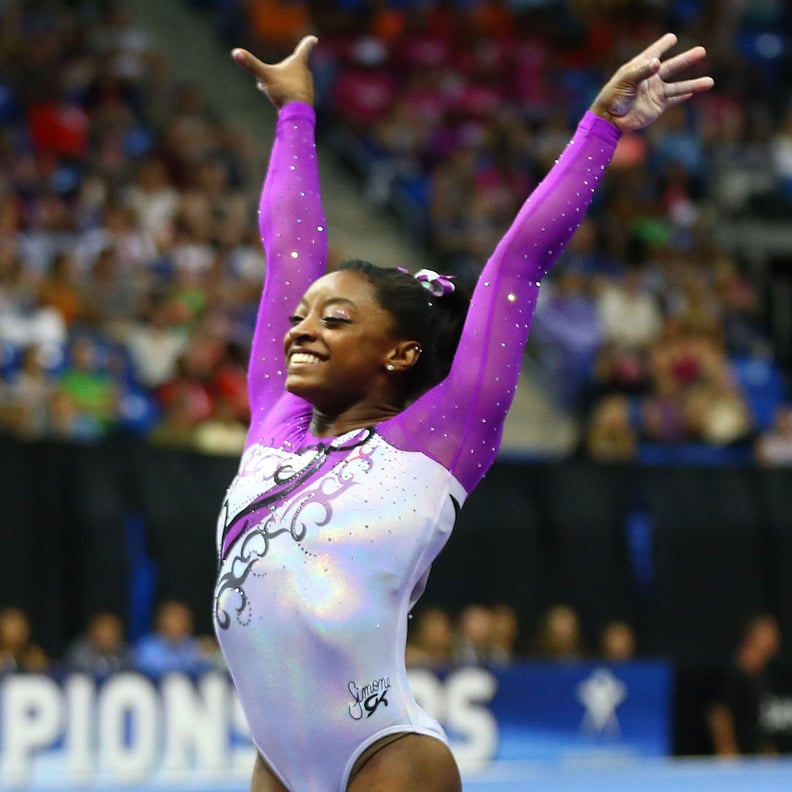 She's Pegged to Win Big on Floor, Vault, and Overall
Watch Simone Live the Dream in Rio
Tune in this weekend to cheer her on!