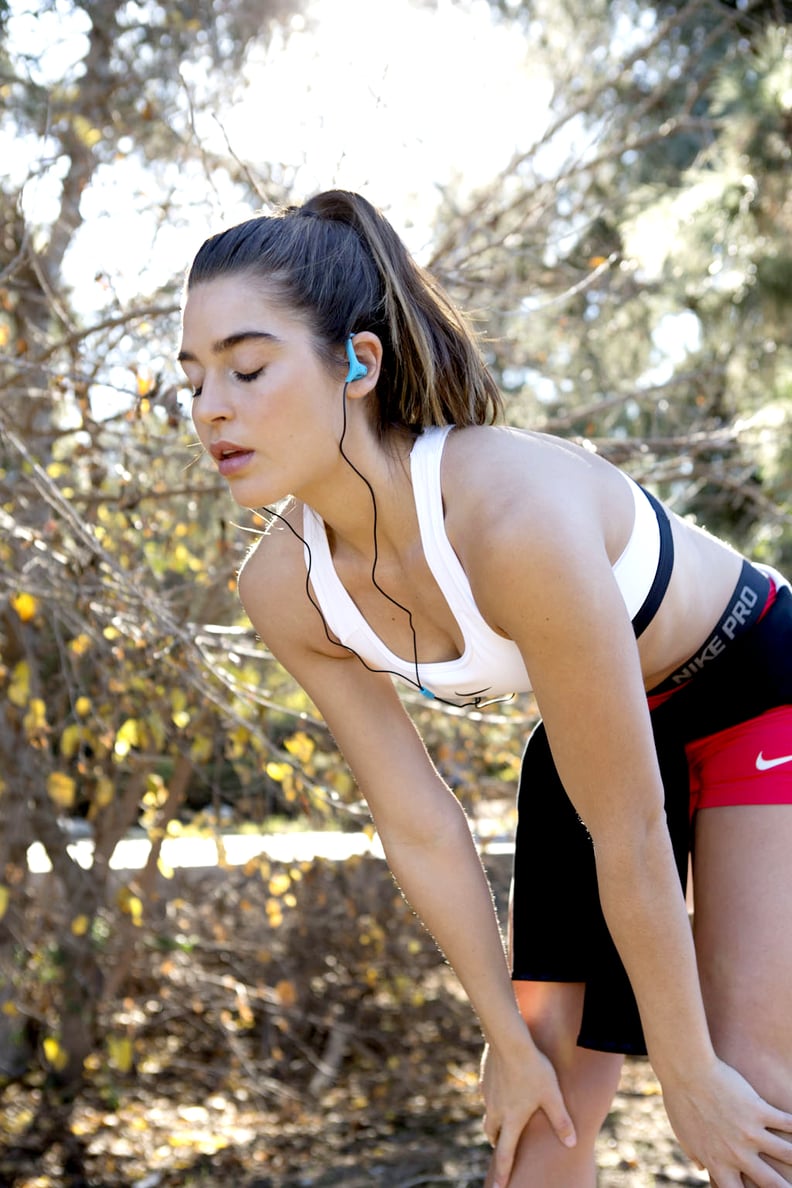 POPSUGAR Photography | Kat Borchart
POPSUGAR Photography | Kat Borchart
If you're anything like me, running is not a sport that comes easily. In fact, I don't remember any sport that came easily to me. It wasn't for a lack of health — I've always eaten pretty healthy and had an adventurous lifestyle. I was never particularly sedentary, just not athletic. The reason behind my aversion to fitness was in large part due to the fact that I felt like I couldn't breathe every time I started to take moderately quick steps — possibly lingering effects from the exercise-induced asthma I suffered as a child. Whatever it was, my lungs were on fire.
Two years ago, in a moment of insanity ambition, I decided it was time for me to get past my personal obstacles and start running — and not just any running, training for a half marathon. And at first, it was really painful, physically and emotionally. Every two tenths of a mile I was stopping to take a break; I couldn't complete a full mile without stopping several times, and it would take 15 or 16 minutes for me to make it around the track four times. I was slow, I was in pain, and I was pretty embarrassed. When I had the opportunity to share my Nike+ run activity on social media, I immediately thought "NO ONE NEEDS TO SEE THIS!"
Thanks to encouragement from family and friends, and a personal determination (I'd say it was a fire inside me, but that fire was probably just my burning lungs), I pressed on. My body got leaner, my muscles stronger, and my pace quicker. But my lungs were still holding me back. Two half marathons came and went, and although I felt accomplished, it still seemed as though my lungs were the only part of my body not making any progress.
Two months after my second half marathon, I signed up for my first yoga class. And just a few minutes in, I knew I had found something that would change my life in so many ways. The focus on breath, the learning of new breathing styles, and the control all revolutionized my breathing ability. The breathing exercises and ab exercises strengthened my diaphragm and increased my lung capacity, which gave me renewed life on my runs. I finally could go for a jog without feeling like a phoenix was throwing a house party in my chest.
Related: Running and Meditation Combine to Treat Depression

When it was time to run my third half marathon, I assumed it would be exactly like the previous two. I would run as much as I could, but I would take my breaks after every couple of miles to catch my breath and "put out the fire," so to speak. But that's not what went down.
Mile 2 and 3 quickly passed, and I didn't feel the need to slow down. "That's OK," I thought. "I'll take a break at mile 5." Before I knew it, I was at mile 6, silently promising myself a break at 7, only to realize — I could breathe, and it wasn't agonizing. I dawned on me that I could probably complete the whole thing without taking any breaks; a concept that would've been absolutely laughable a year prior.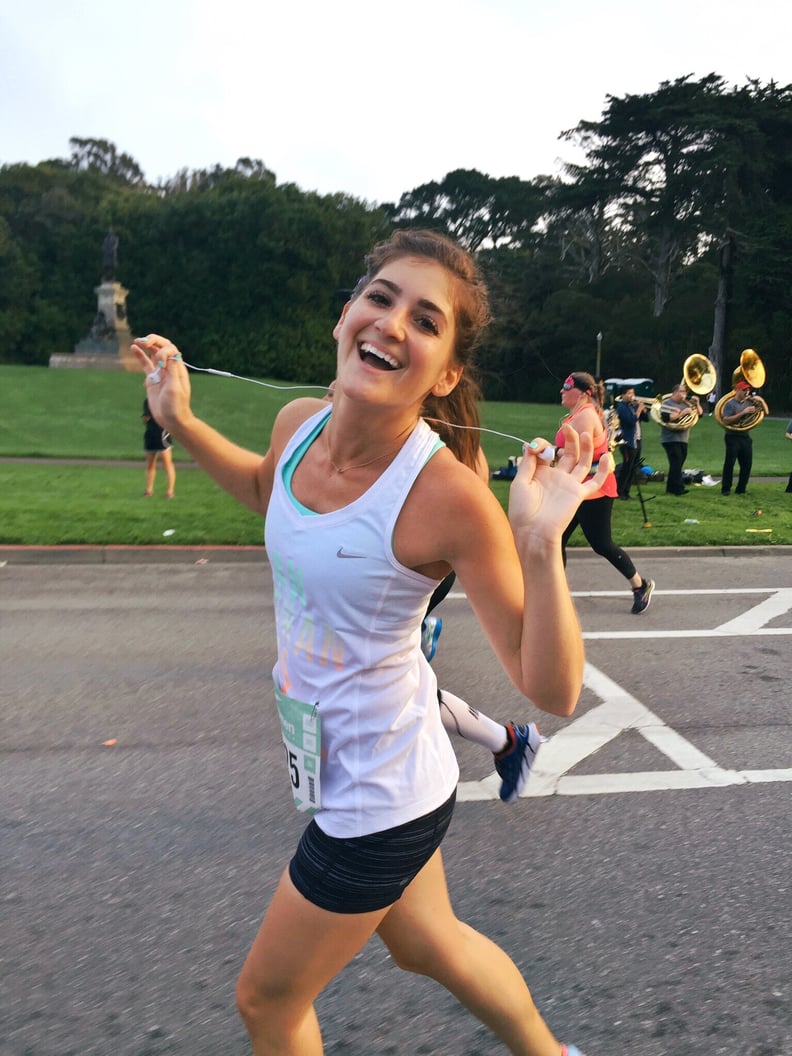 (There's me, running my third half marathon, feeling super happy because I could breathe!)
And then it happened. I completed a half marathon, breathing easily (relatively — I mean, come on, it's a race), with no breaks. My race training for half number three was nearly identical to the training plan for one and two; I used the Nike+ coach, set to beginner, and followed the mileage plan accordingly. I did some cross training here and there.
The big difference, the simple trick, and the key to success: yoga. My yoga practice was hands down the pivotal factor that changed how I run, how I breathe, and, best of all, how I feel. If you're going through a similar experience, and your lungs are torched every time you take a step to run, give yoga a shot — I guarantee it will help you in so many ways.